News
Get the latest news and updates from Animal Equality
Subway Agrees To End The Cruellest Treatment Of Chickens
16/08/2021
Updated: 19/08/2021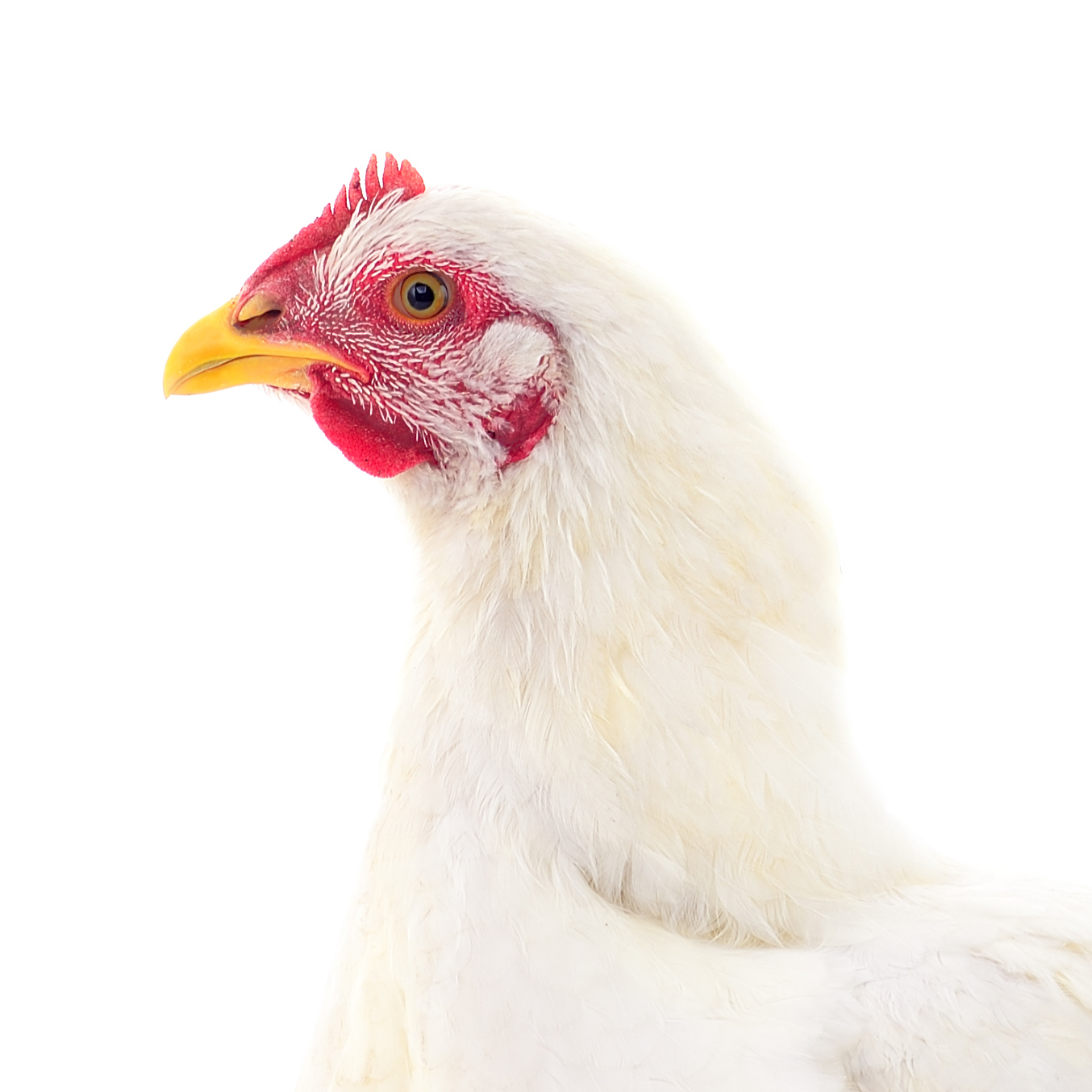 The world's largest fast food chain, Subway, has pledged to end some of the very cruellest treatment that chickens raised for meat suffer in its supply chain. The sandwich restaurant's new animal welfare policy, which will apply across the entirety of its European operations, comes after a tireless campaign by 22 animal advocacy organisations in 16 different countries.
Subway now joins the growing list of companies – over 400 worldwide – that have signed up to the Better Chicken Commitment (BCC). Amongst other key welfare criteria, the BCC requires companies to stop using chickens who have been selectively bred to grow to a unnaturally large size at an extremely fast rate. These birds often suffer from painful injuries and illnesses as a result.
Along with other members of the Open Wing Alliance, Animal Equality played a major role in this campaign. Our campaigners visited Subway's European headquarters in Amsterdam to take part in a demonstration and encourage the company's leadership team to meet with us, we held peaceful protests in Italy and Spain, and we mobilised our team of Animal Protectors in the UK and beyond to take part in highly impactful digital actions.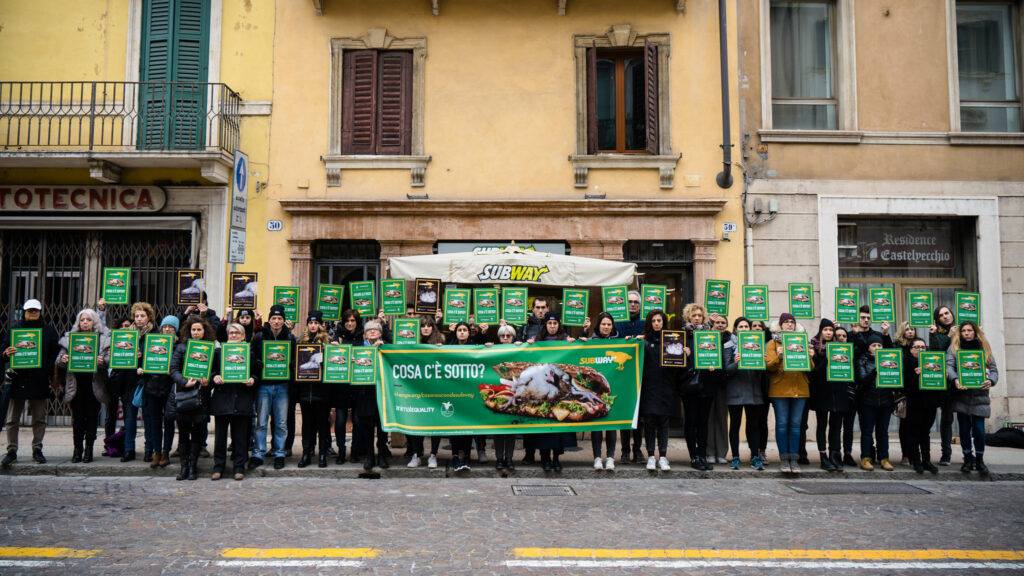 Chickens raised for meat are among the most abused animals on the planet – confined in overcrowded sheds, they're forced to live in their own waste and are unable to carry out many of their natural behaviours due to the brutal conditions. While this policy will not end their suffering, it is a positive step forward.
As of June 2021, Subway has approximately 37,500 locations in over 100 countries, meaning that this commitment will impact the lives of millions of chickens who are trapped on factory farms. It also sets a strong precedent for other fast food brands to follow – such as McDonald's, which is still refusing to end the worst abuses for the chickens suffering in its supply chain.
With your support, we can continue persuading the world's biggest companies to make meaningful changes for animals. Give a gift today and help us make a difference.
---
Latest News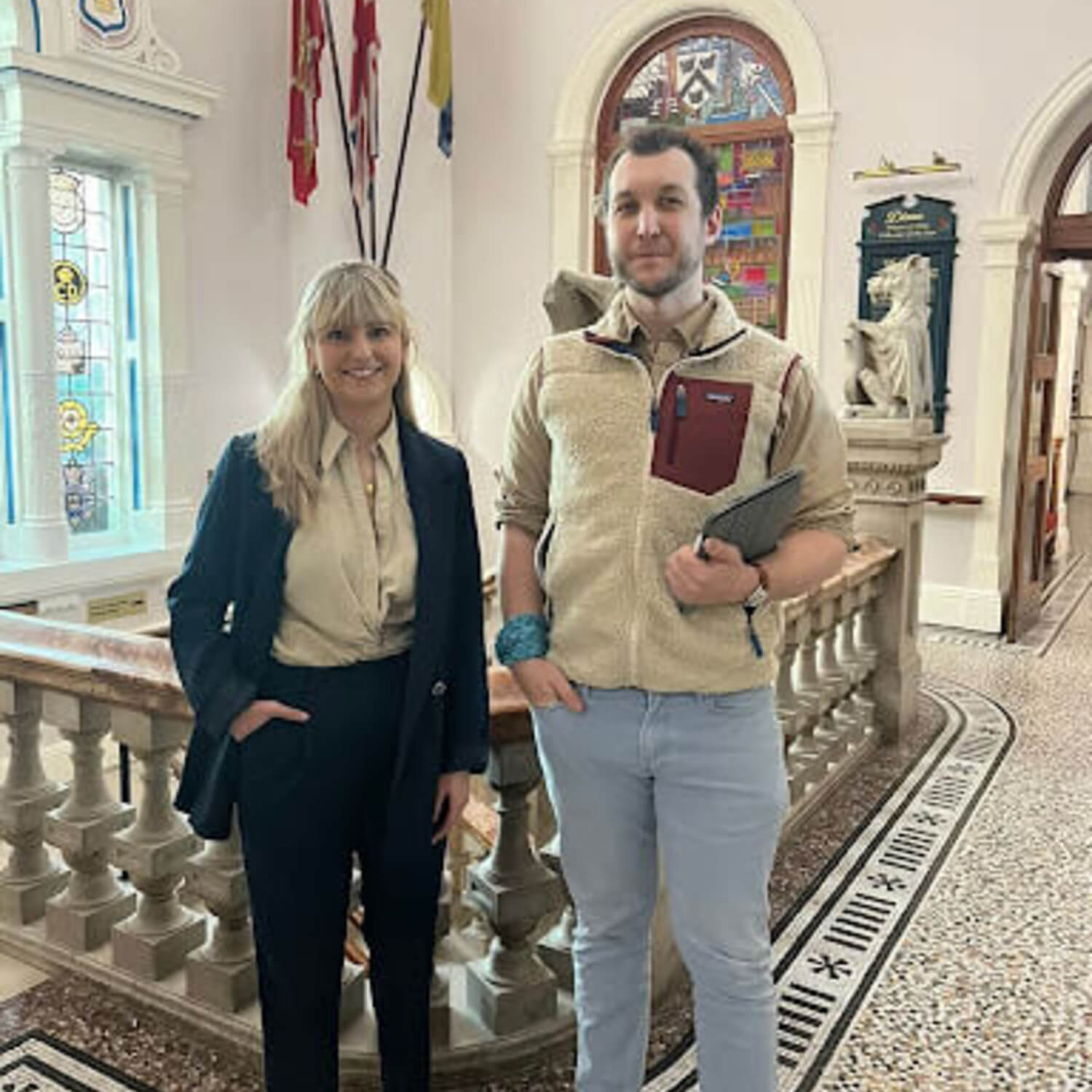 01/12/2023
---
On Wednesday 29th November, Councillors on the Planning Committee for North East Lincolnshire Council approved proposals for a controversial on-land intensive salmon farm in Cleethorpes, with four opposing and seven in favour. With plans to produce 5,000 tonnes of dead fish per year, there are no other fish farms of this scale in operation currently in the UK. Once constructed, the facility will be one of the largest in the world.
24/11/2023
---
Each year more than 200,000 tonnes of foie gras made by force-feeding are imported into the UK. Its production is so cruel that it is illegal to make in the UK, yet we hypocritically continue to permit imports. Previously unpublished images taken inside several duck farms in France show the terrible animal suffering involved in foie gras production.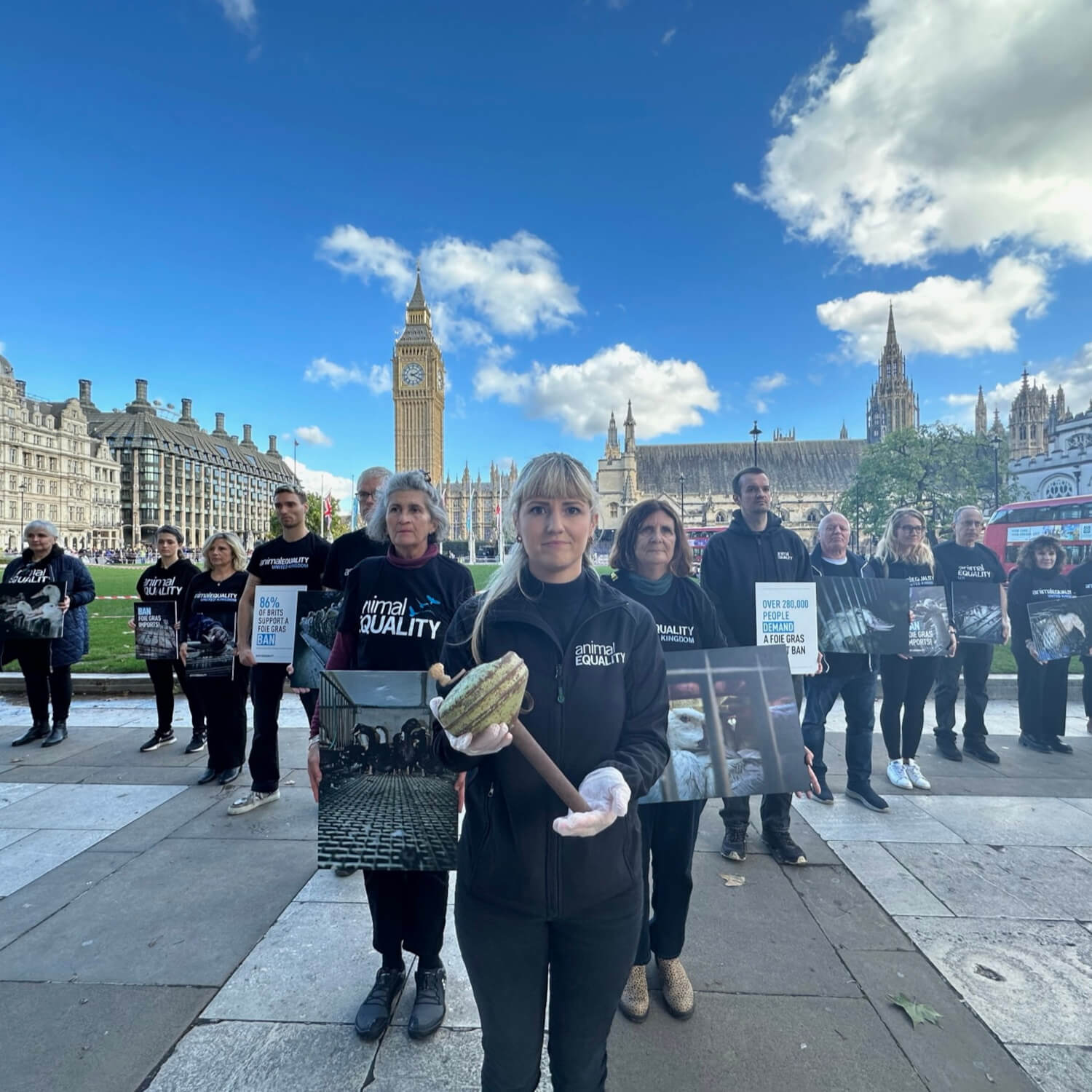 03/11/2023
---
Following conversations with Animal Equality, Giles Watling MP successfully tabled a Westminster Debate, speaking up for millions of ducks and geese trapped in cruel foie gras farms.