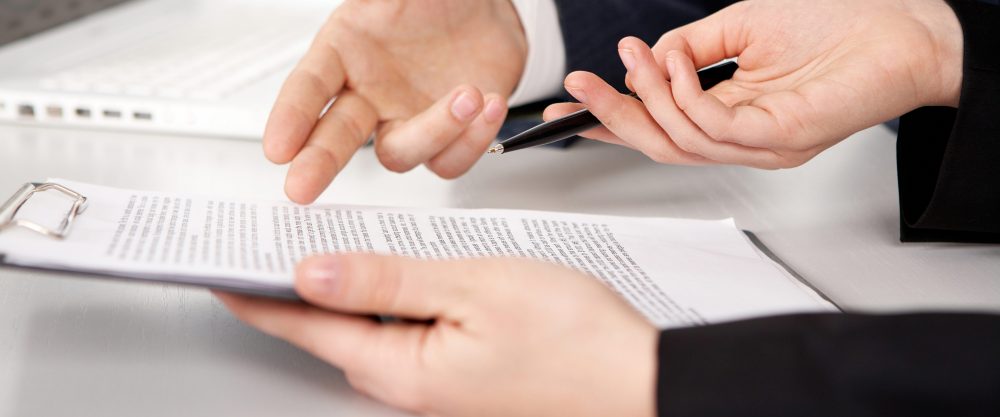 Legal advocacy
Using the law to advance animal protection.
Photo: Pressmaster / Shutterstock.com
PUTTING THE LAW ON THE SIDE OF ANIMALS
---
Animal Equality works to advance animal protection and to ensure that existing laws are strictly enforced to the benefit of all animals.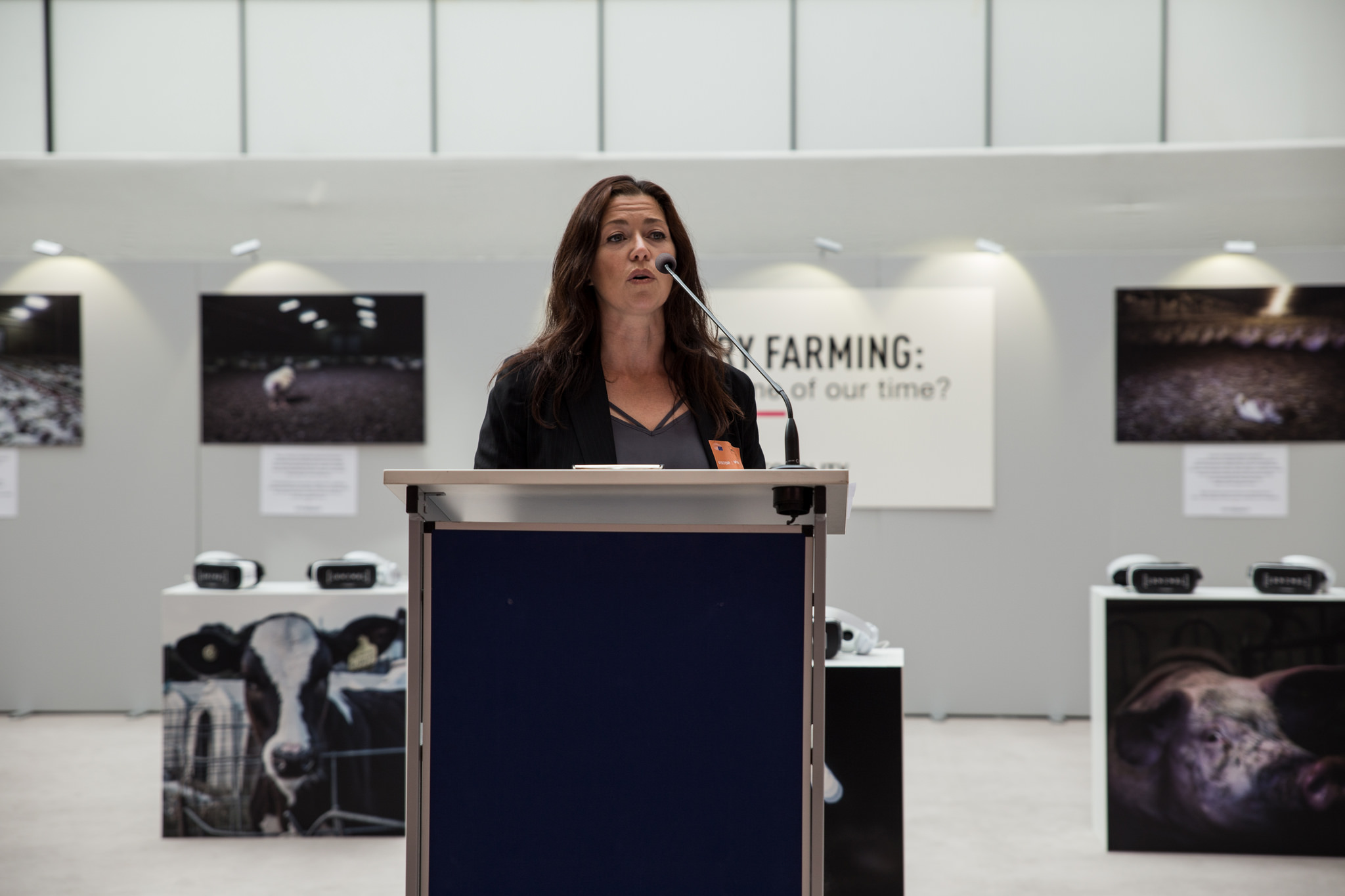 Advocating for a better future
---
Despite there being few laws that protect farmed animals, Animal Equality works within the legal system to secure stronger protections that benefit farmed animals in countries all around the world.
In places where we find laws to be insufficient, Animal Equality submits recommendations to governments to improve the lives of animals. These recommendations are then often adopted by governments. In some cases, we collaborate with MPs and other officials to influence government policy.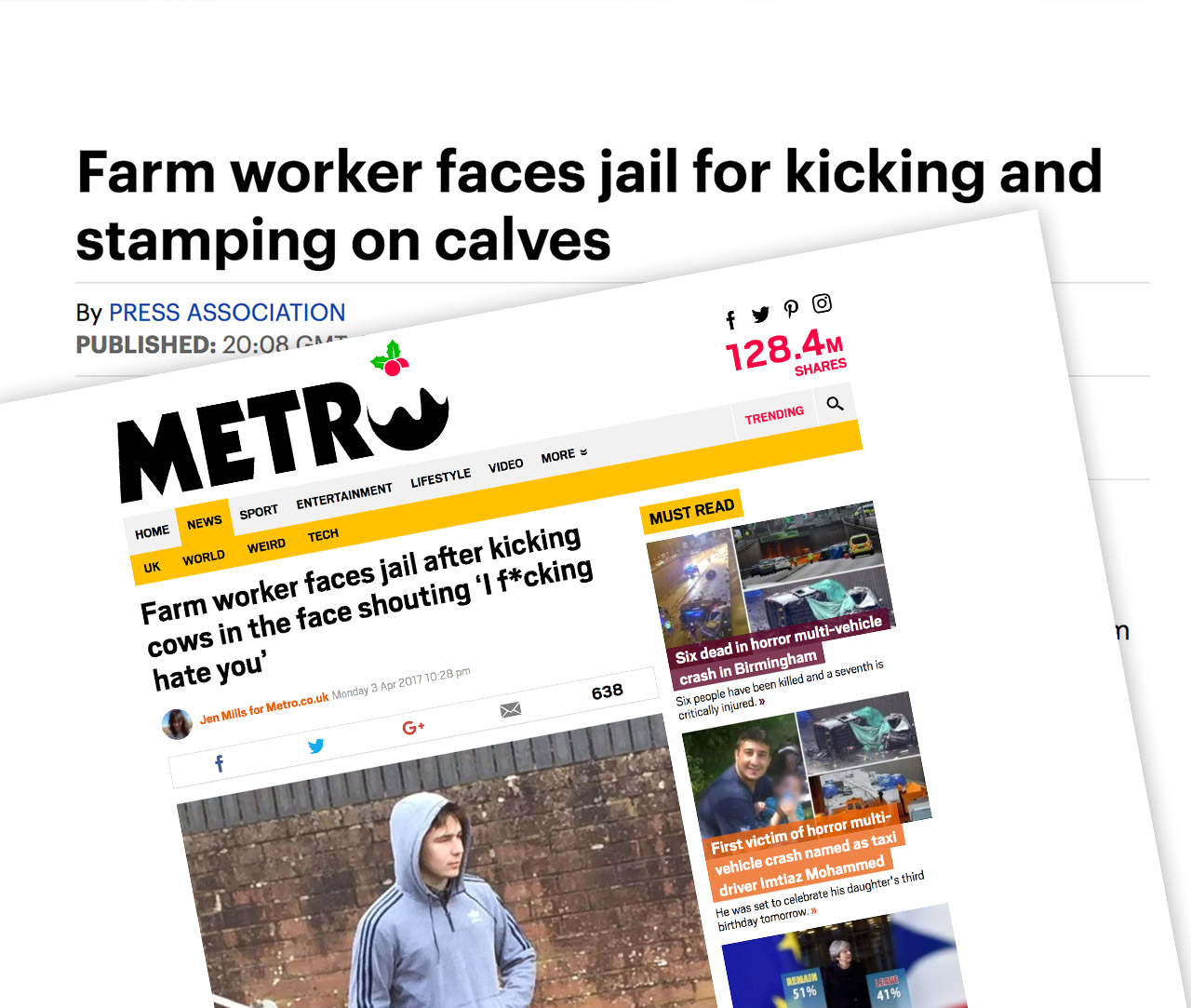 SEEKING JUSTICE FOR ANIMALS
---
Thanks to our investigations department, Animal Equality holds individuals and companies accountable for abusing farmed animals.
Our work has resulted in historic convictions of workers for acts committed against animals, investigations of animal agriculture facilities by local authorities, and the closure of slaughterhouses, farms, and meat markets around the world.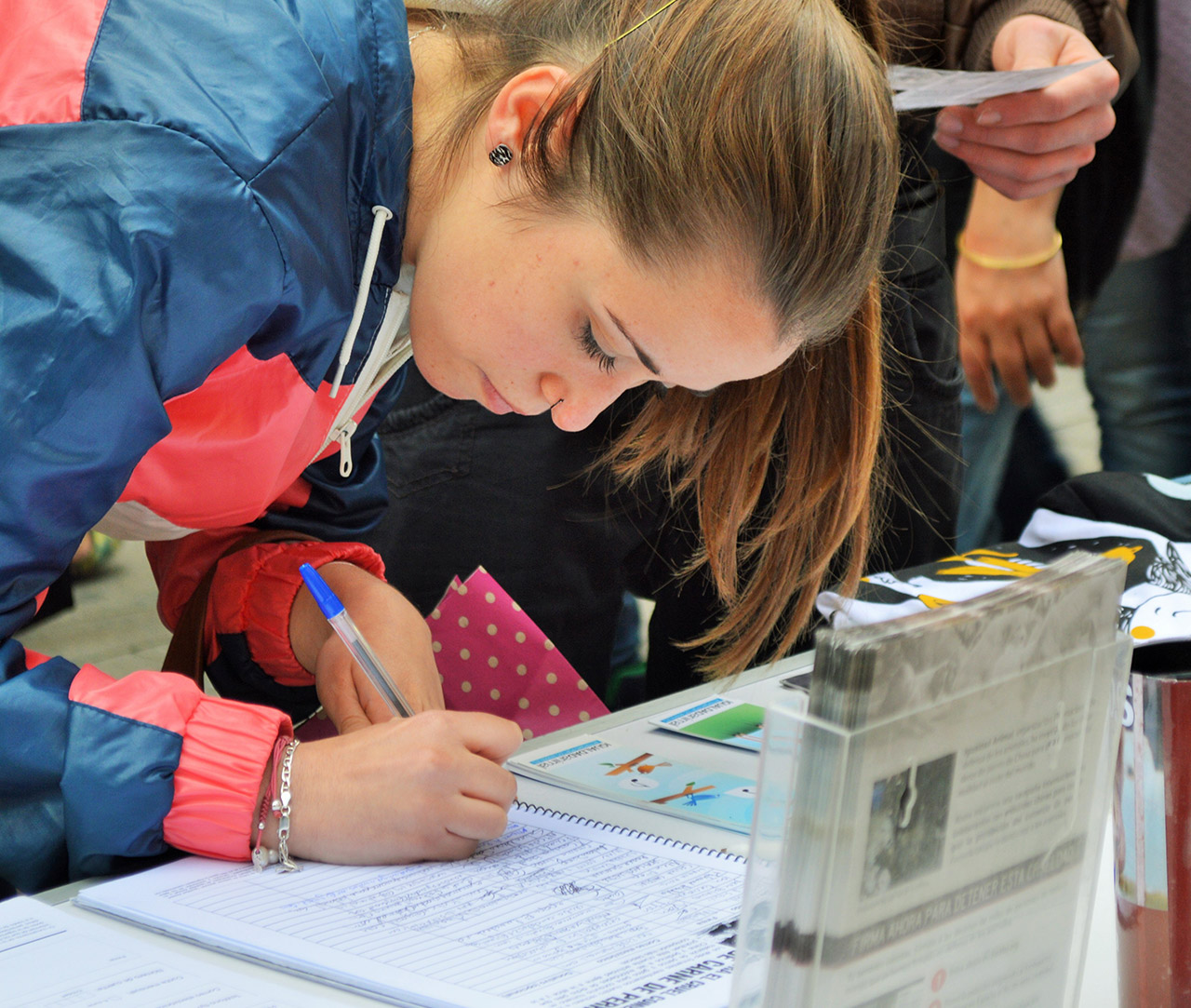 PETITIONING FOR POSITIVE CHANGE
---
Animal Equality generates public awareness and channels support for legal changes through petitions, calling on governments to enact positive changes for farmed animals.
THE GLOBAL NUMBERS
---
4
Facilities Closed Thanks to Animal Equality
8
Successful Prosecutions of Workers for Cruelty to Animals
356+ million
Animals Impacted by Our Legal Initiatives
CURRENT LEGAL CAMPAIGNS
---
Farmed animals receive few legal protections and those that exist are rarely enforced. Animal Equality campaigns to ensure animals are protected under the law and that those who abuse them are held responsible.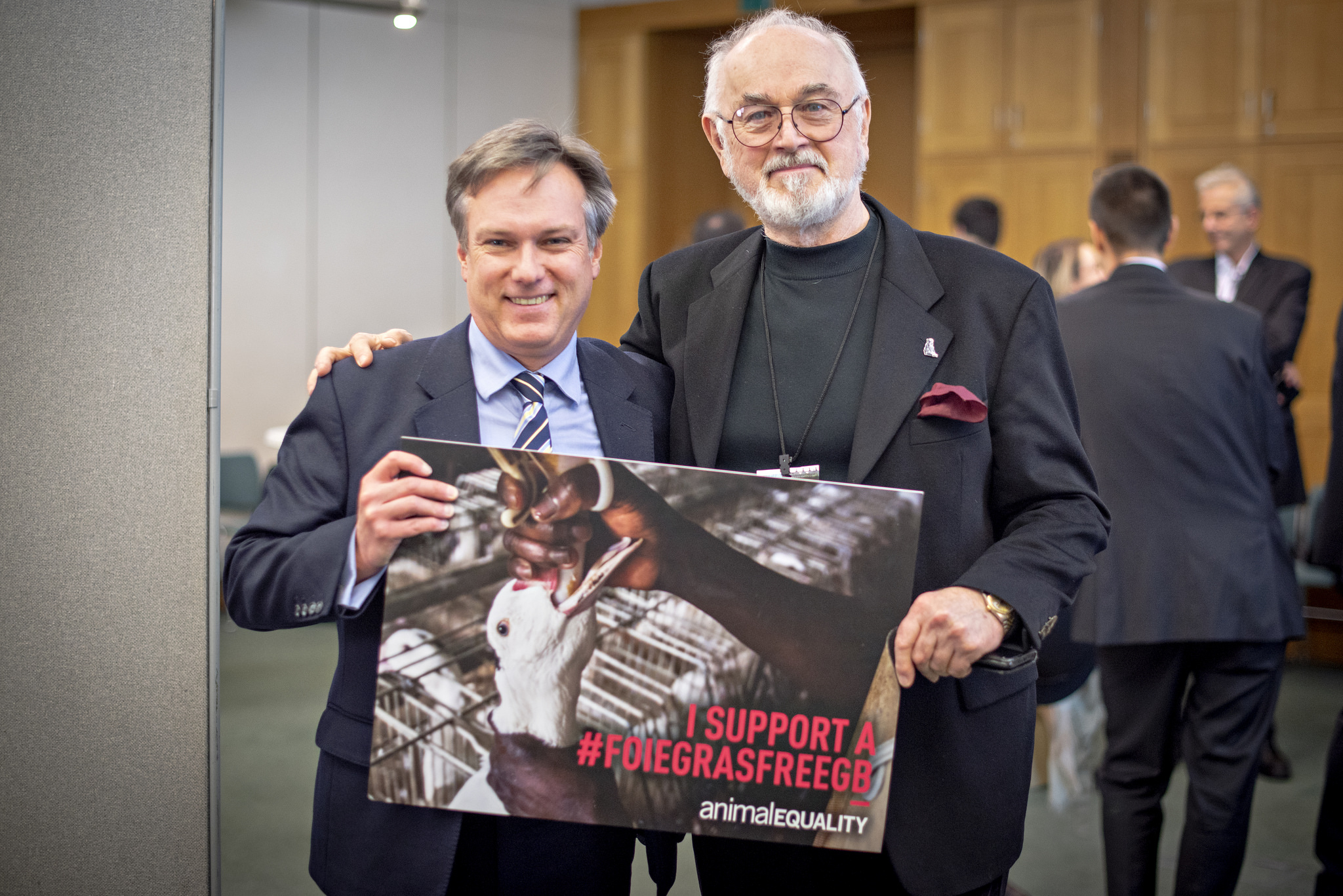 DEMANDING A FOIE GRAS-FREE BRITAIN
---
Foie gras is a 'delicacy' made from the diseased liver of ducks and geese who have been repeatedly force-fed. This process causes such extreme and prolonged suffering to the birds that foie gras production is illegal in the UK. Yet we still import around 200 tons every year for sale in shops and restaurants. If production is illegal, imports should be too and over 150,000 people who have signed our petition agree.
Animal Equality and our supporters are calling on the UK Parliament to ban the importation and sale of foie gras.
GLOBAL ACHIEVEMENTS
---
Animal agriculture is a cruel industry that abuses animals. With your support, Animal Equality is fighting for justice for farmed animals around the world.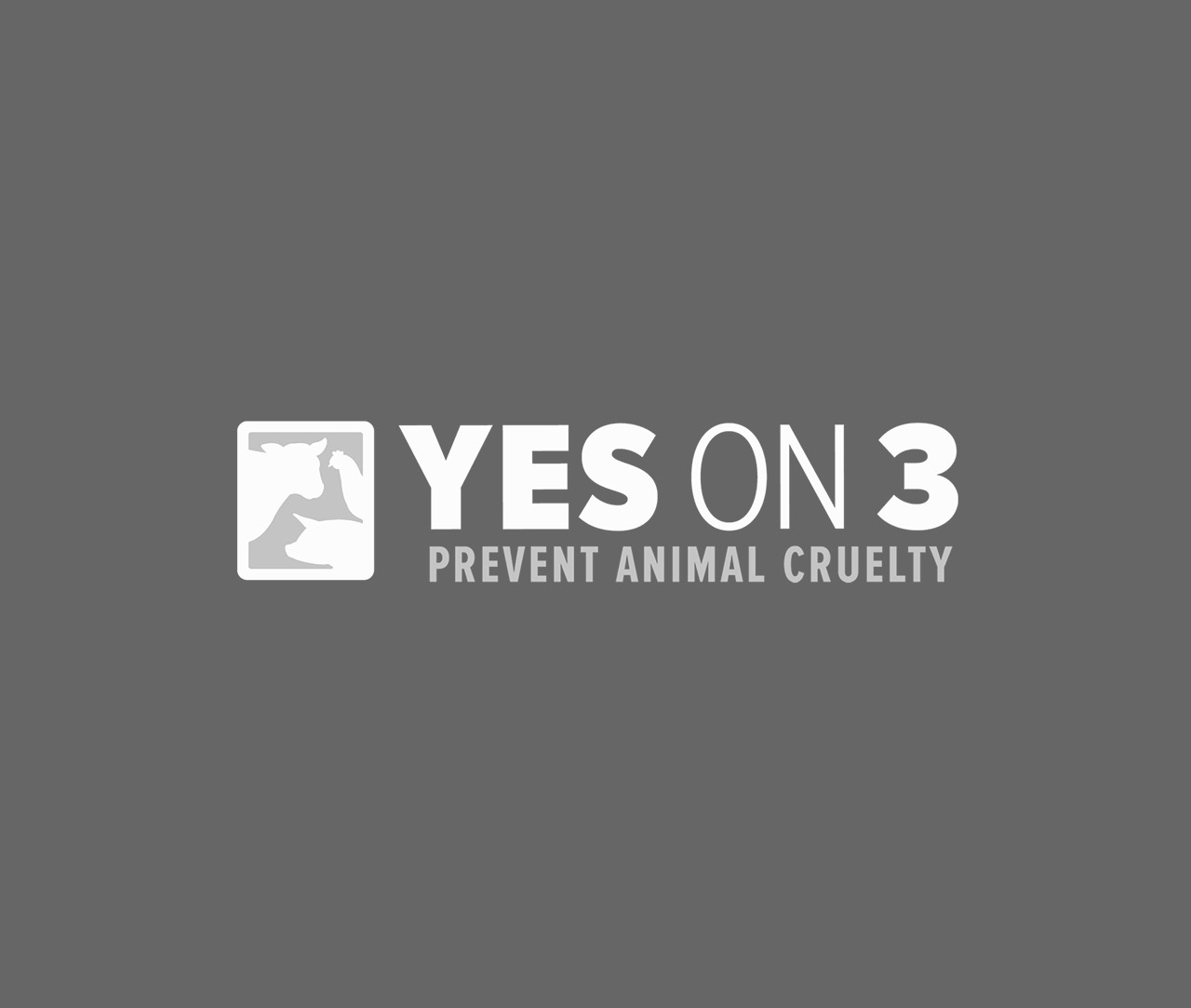 United States
Helped secure passage of Question 3 in Massachusetts
---
Animal Equality was part of a coalition that helped pass Question 3 in Massachusetts. This initiative helps prevent cruelty by eliminating extreme methods of farmed animal confinement on facilities that raise animals for food. The measure passed with more than 78% of the vote supporting protections for animals.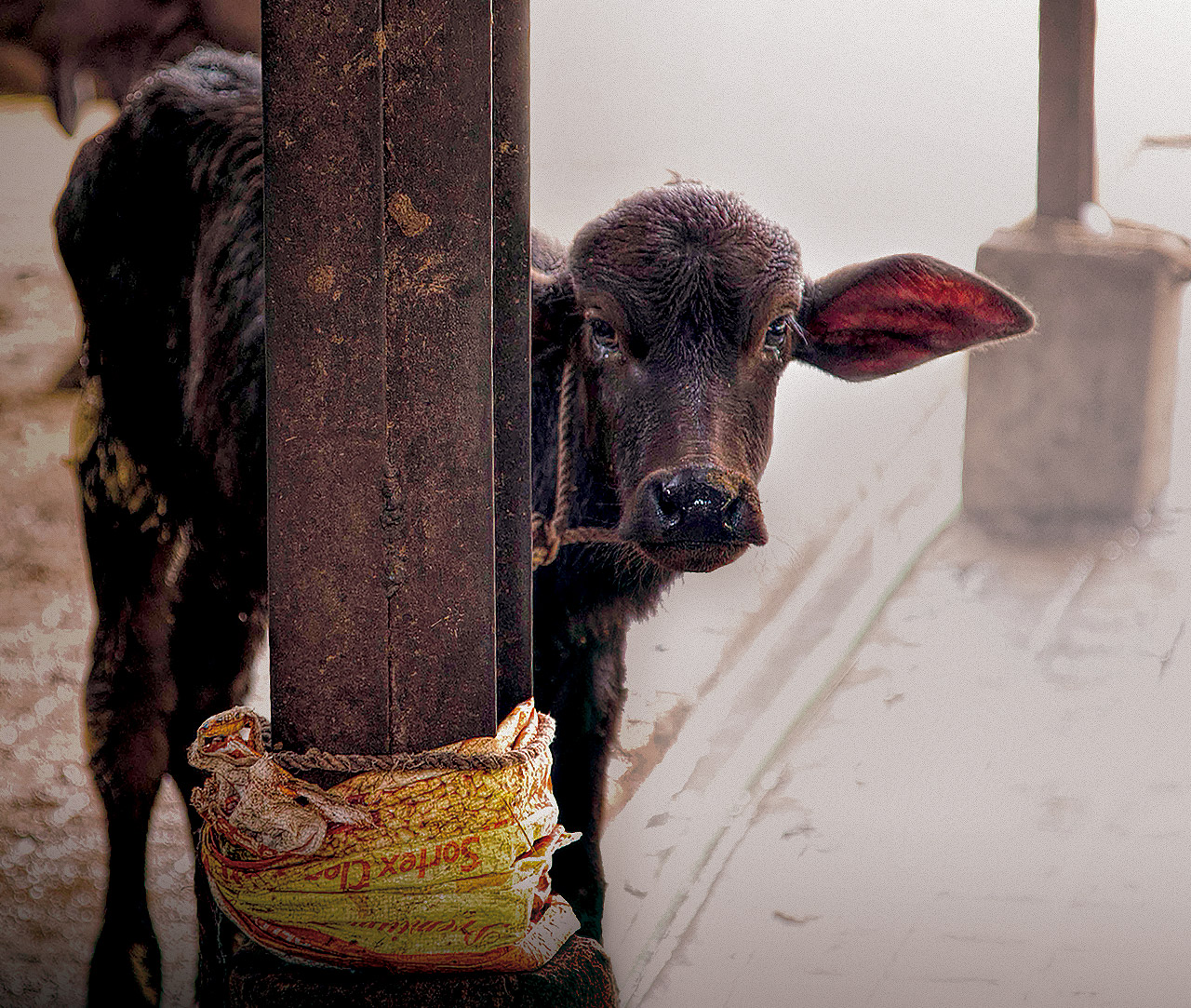 India
GOVERNMENT ADOPTS ANIMAL EQUALITY'S RECOMMENDATIONS
---
Based upon Animal Equality's investigative findings, the Law Commission of India stated that it will be adopting Animal Equality's recommendations to improve animal welfare.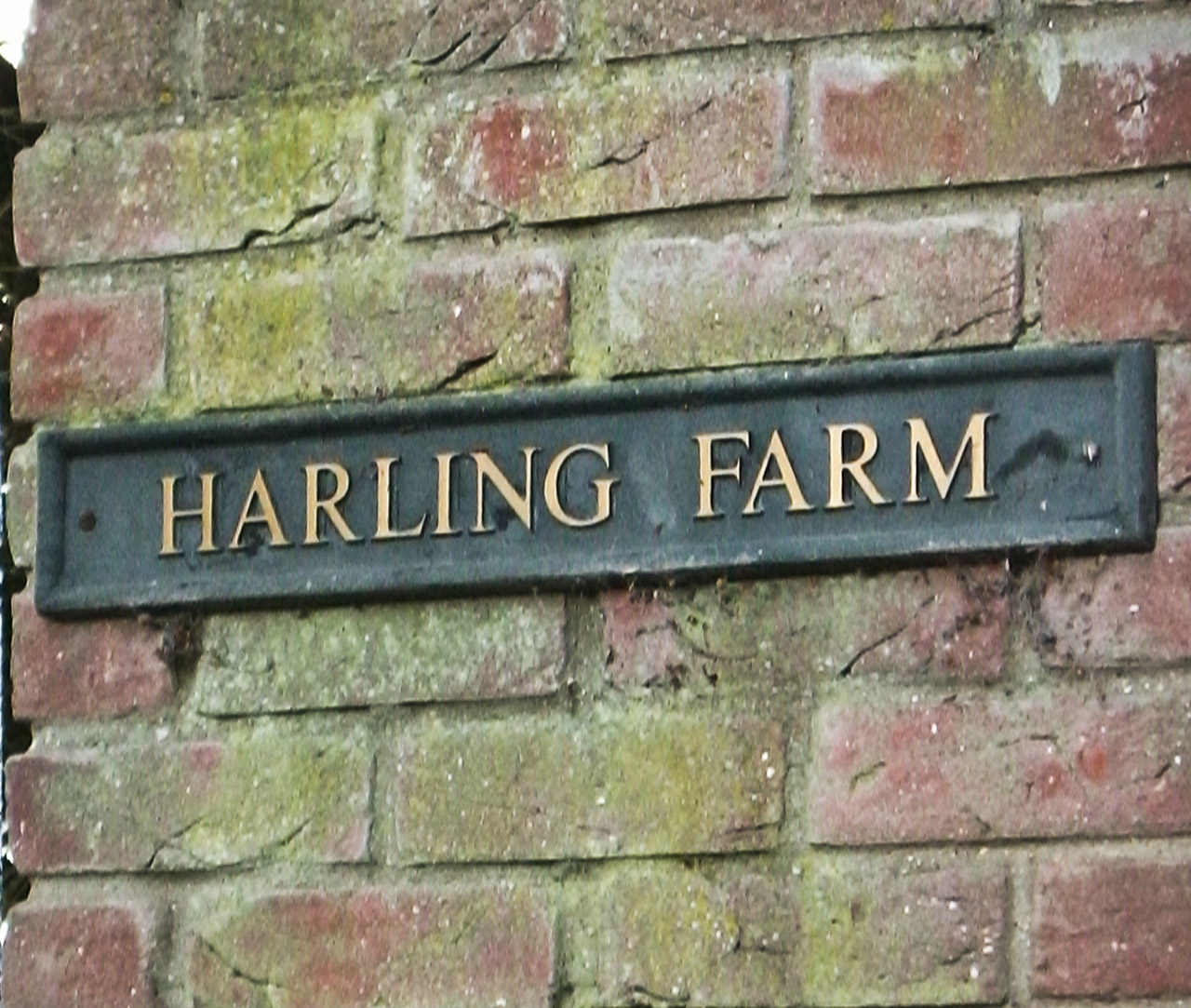 United Kingdom
SHUT DOWN: HARLING PIG FARM
---
In 2012, After an intensive two-month undercover investigation which provided a shocking look into the British pig meat industry, two farm workers were convicted of cruelty to animals and the Harling Farm was shut down.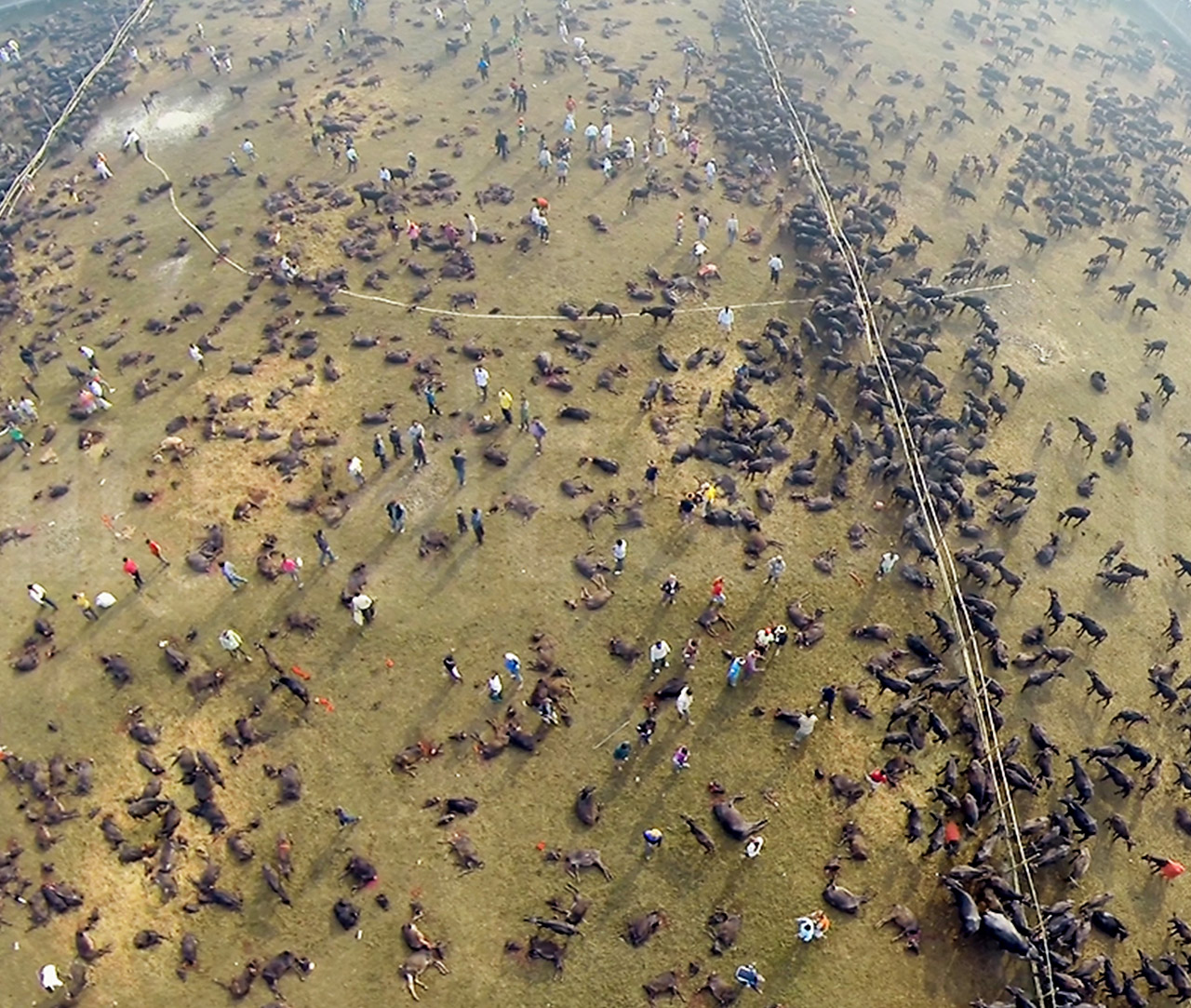 Nepal
END OF ANIMAL SACRIFICE AT MAJOR FESTIVAL
---
Animal Equality campaigned for years to end the cruel sacrifice at one of Nepal's largest festivals, which takes place every five years. In 2014, our efforts led to a 70% reduction of the animals killed, and in 2015 the Gadhimai Temple Trust announced an end to this deadly tradition.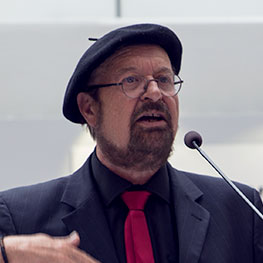 "MEPs received about 30,000 emails in the week leading up to the vote, asking them to support my initiative to ban battery cages for rabbits. There has never been an online campaign of that scale at the EU Parliament before.
It was the exceptional efforts of Animal Equality that contributed to the passage of my initiative with an overwhelming majority."
---
Stefan Eck
Member of EU Parliament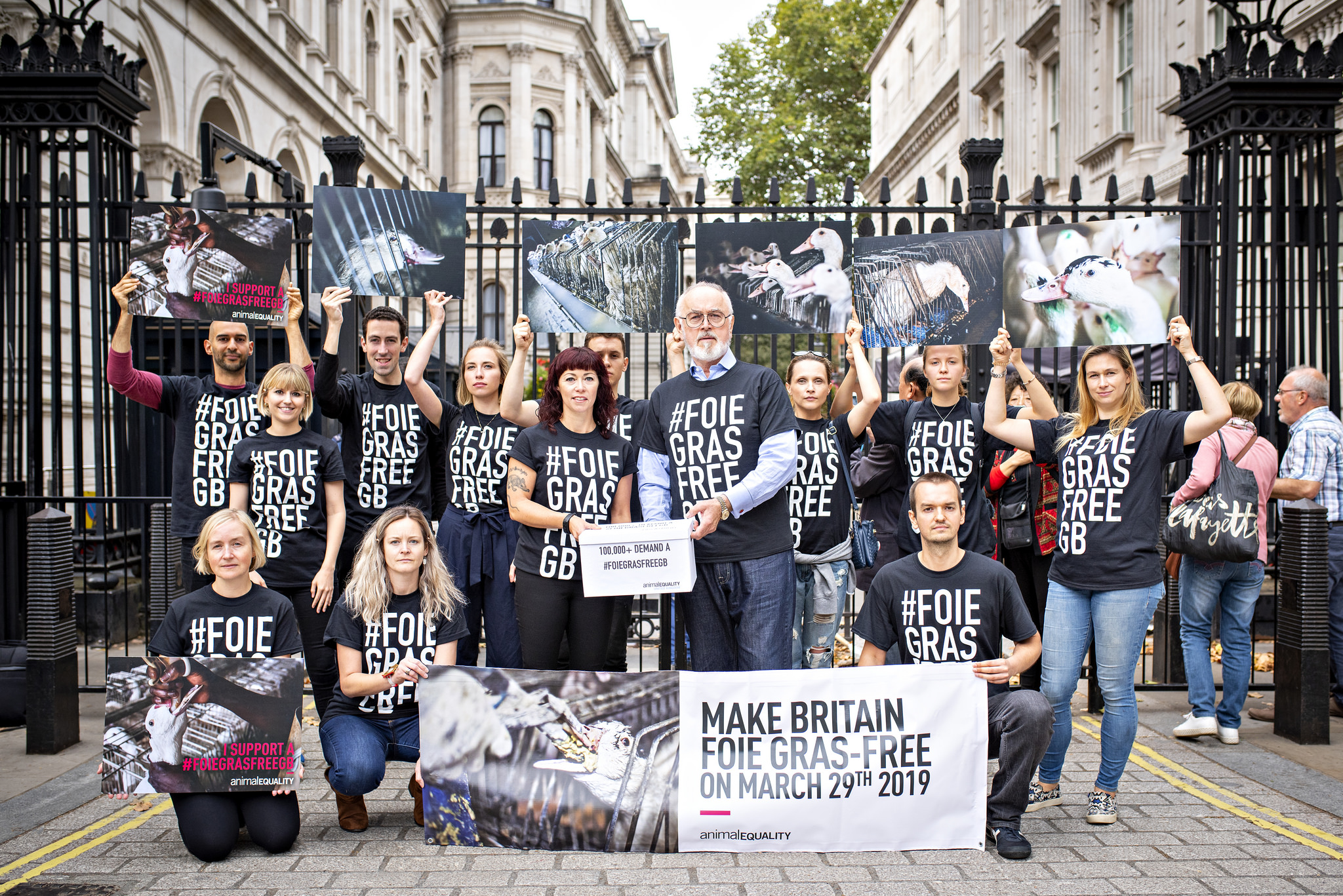 VOLUNTEER WITH US
---
Animal Equality's dedicated network of volunteers takes action to help farmed animals around the world.
People volunteer for lots of reasons; for some it's a chance to give back to the community or make a difference in the world. For others, it's a chance to develop new skills and build on existing knowledge. One thing is certain: by giving your time, animals will gain the chance to have a better future.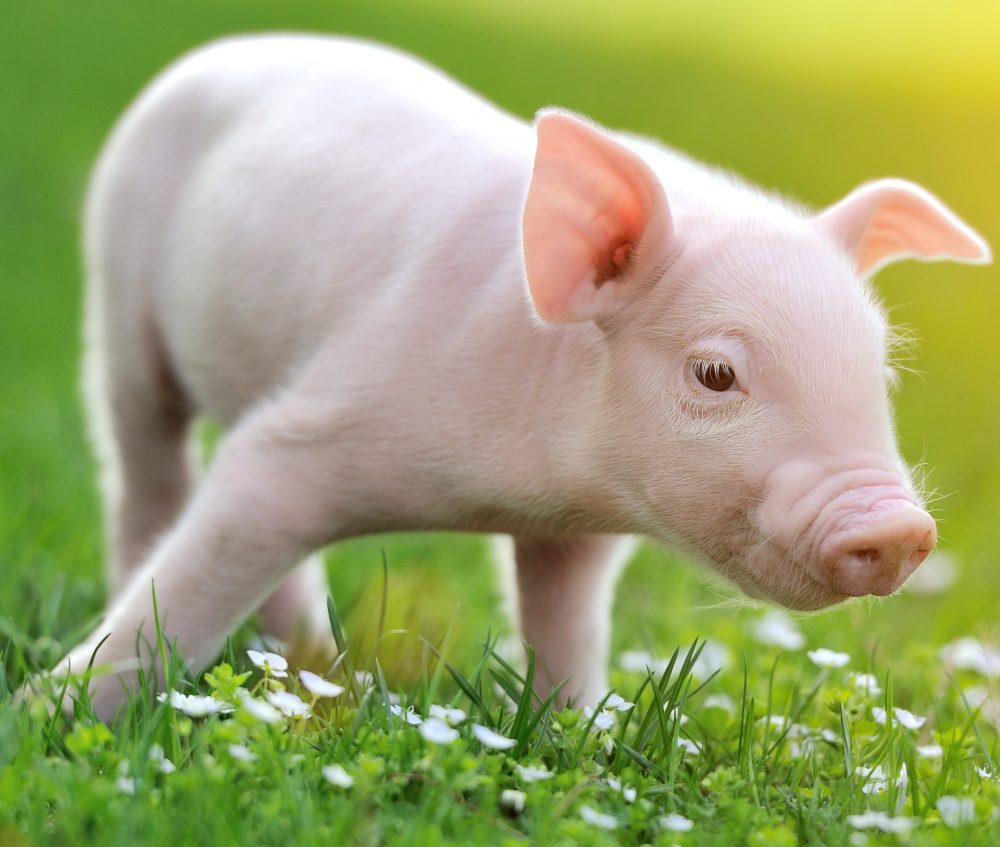 Donate Today
---
As an Animal Equality supporter, you can help us achieve our vision of a world in which all animals are respected and protected.
Photo: Volodymyr Burdiak / Shutterstock.com