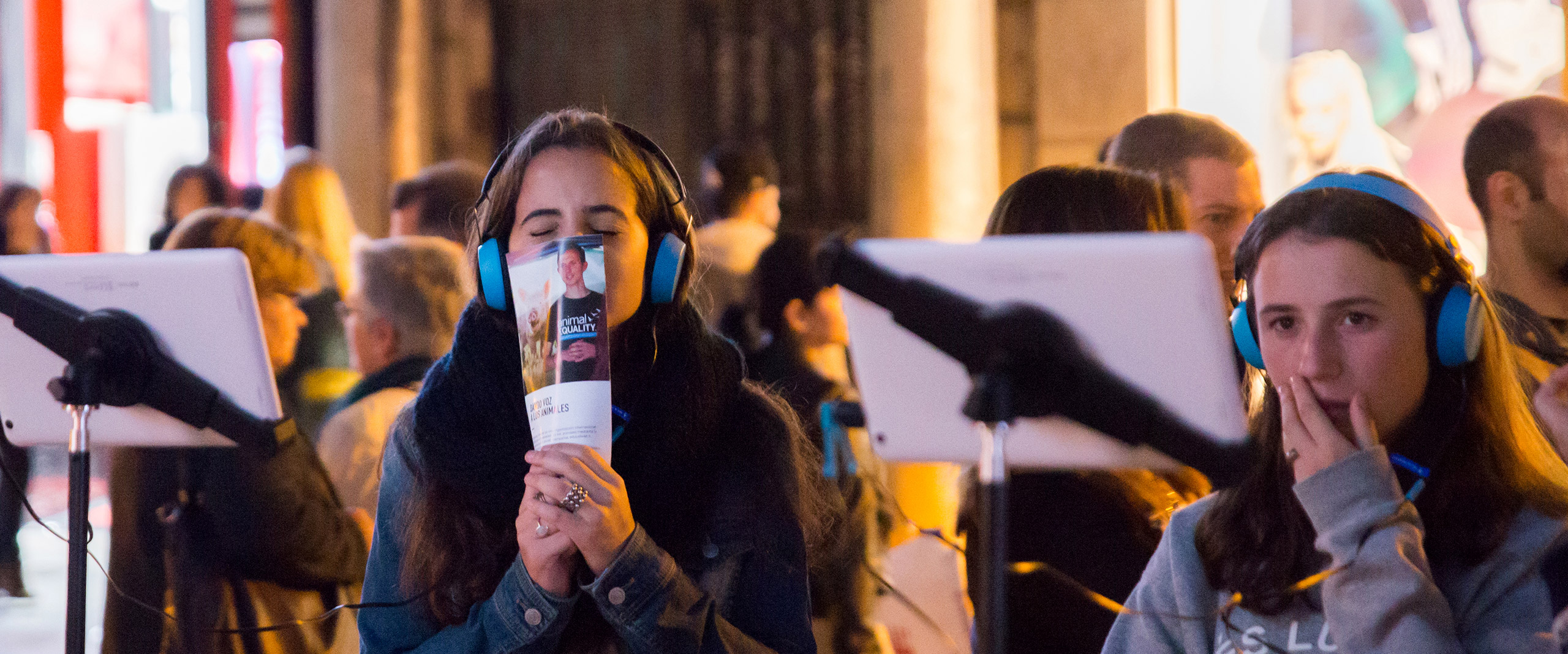 Raising Awareness
Through education, Animal Equality works to reduce animal suffering and change people's perceptions of the world's most exploited animals.
Promoting compassion
---
We have the power to choose kindness over cruelty every time we sit down to eat. Online or on the ground, our outreach team is encouraging people all around the world to reduce or eliminate their meat consumption and replace animal products with delicious plant-based foods.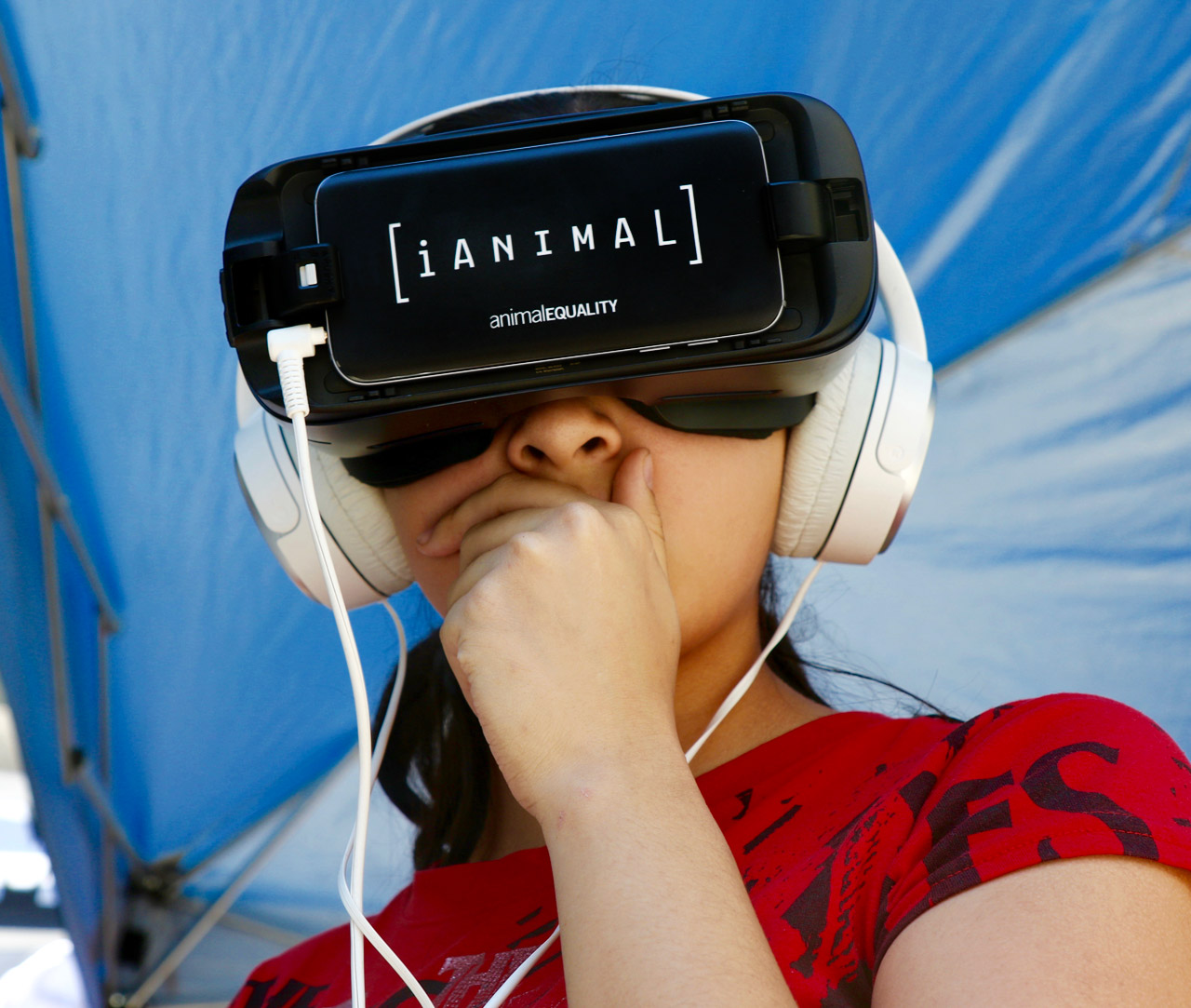 i

Animal: exposing secretive factory farms
---
Animal Equality is putting technology to work for animals. Our team has filmed with 360-degree cameras to produce films on the lives of pigs, chickens, and cows. Compassionate celebrities, including Peter Egan, Amanda Abbington and Evanna Lynch have lent their voices to support iAnimal.
The iAnimal films have been seen by tens of thousands of people at universities such as Oxford, Cambridge, Harvard and UCLA.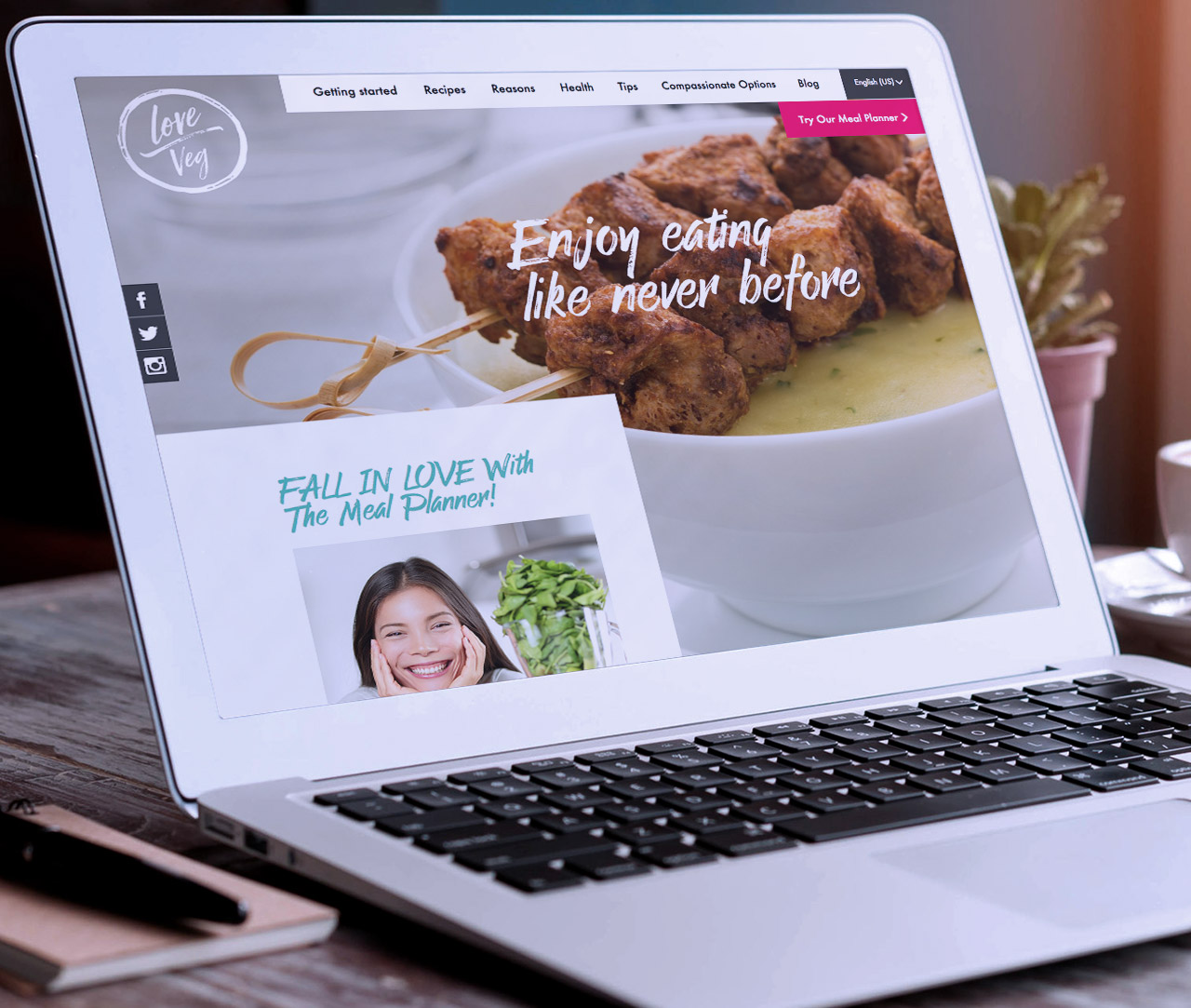 Love Veg:
A plant-based journey
---
Love Veg provides people with all the support they need to reduce or eliminate animal products from their diets. The Love Veg website is filled with delicious recipes and helpful tips for new vegans about topics such as cooking on a budget.
People transitioning to a plant-based diet can also sign up to the Love Veg e-newsletter course for further support. These emails have proven to be an effective catalyst for inspiring change.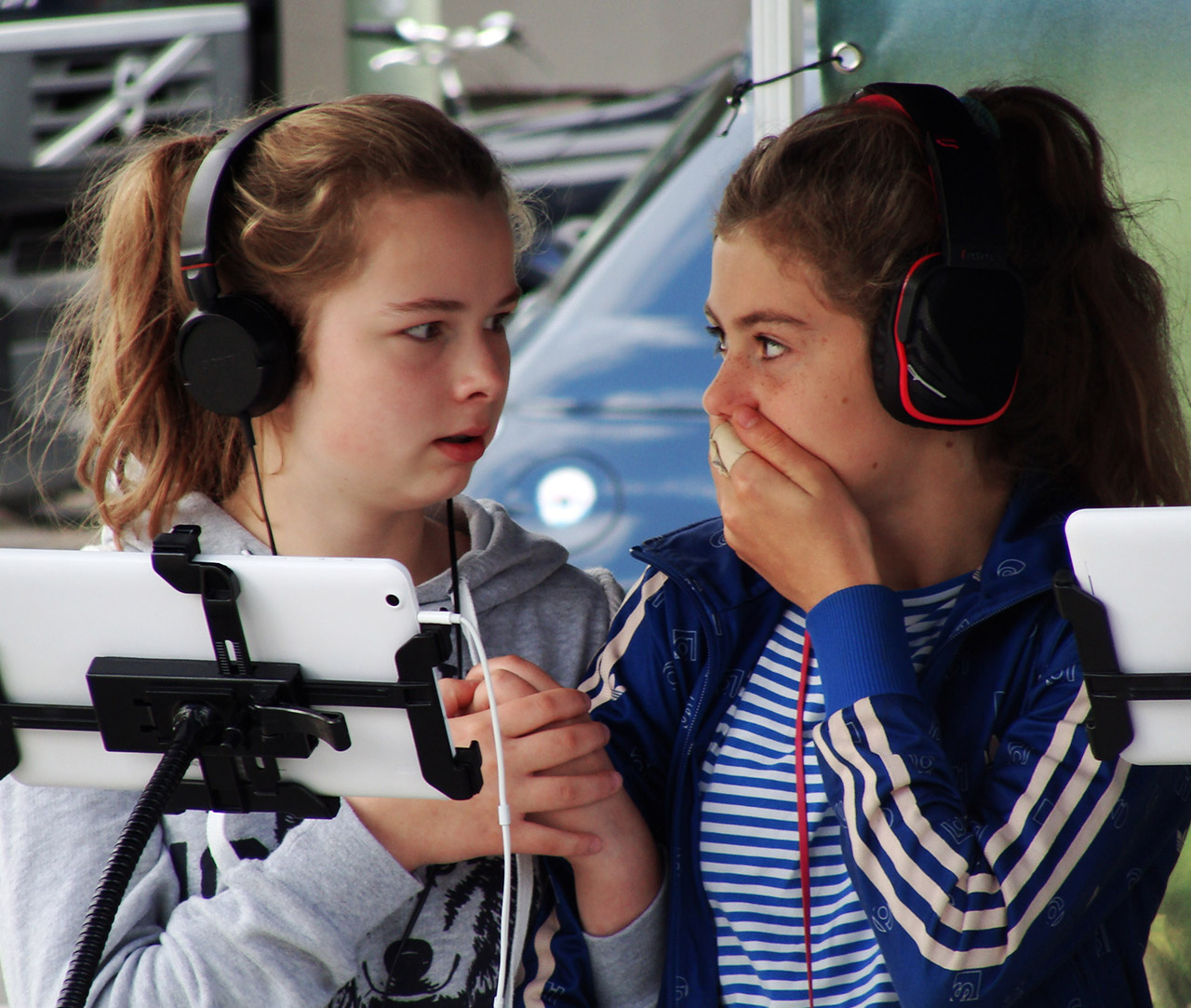 Outreach creates awareness
---
Traditional offline methods are also effective at inspiring important behaviour changes. Our dedicated team of volunteers is an important part of these outreach efforts. They help organise screenings in towns and cities across the world and have distributed leaflets to over a quarter of a million people.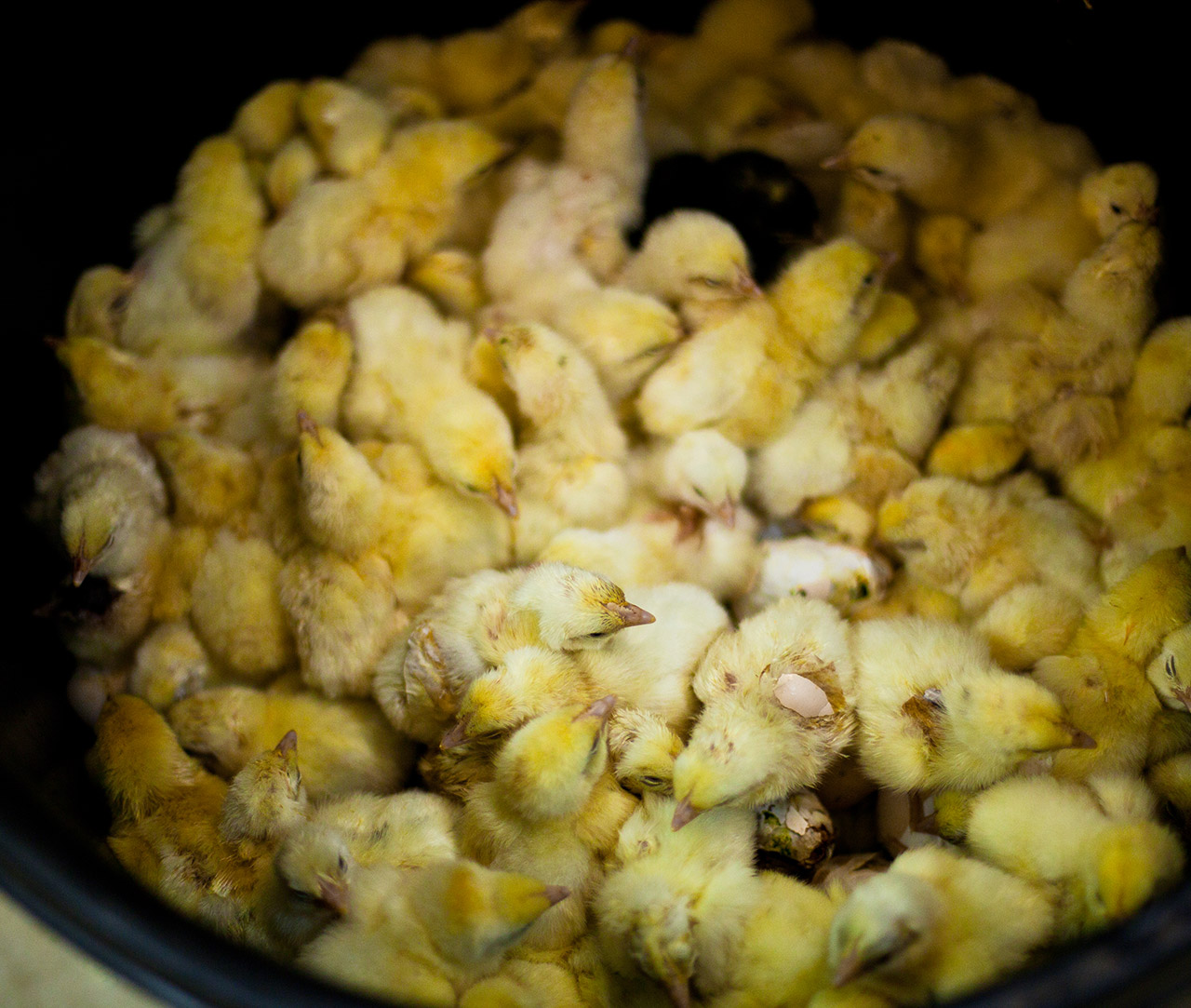 The power of social media
---
Social media enables our message to travel further and allows us to connect with a diverse audience. Creative and engaging content empowers people to make better decisions for animals.
Videos, such as our chicken hatchery investigation video which has been viewed online by more than 75 million people, enable more people than ever before to witness the cruelty and learn about cruelty-free alternatives.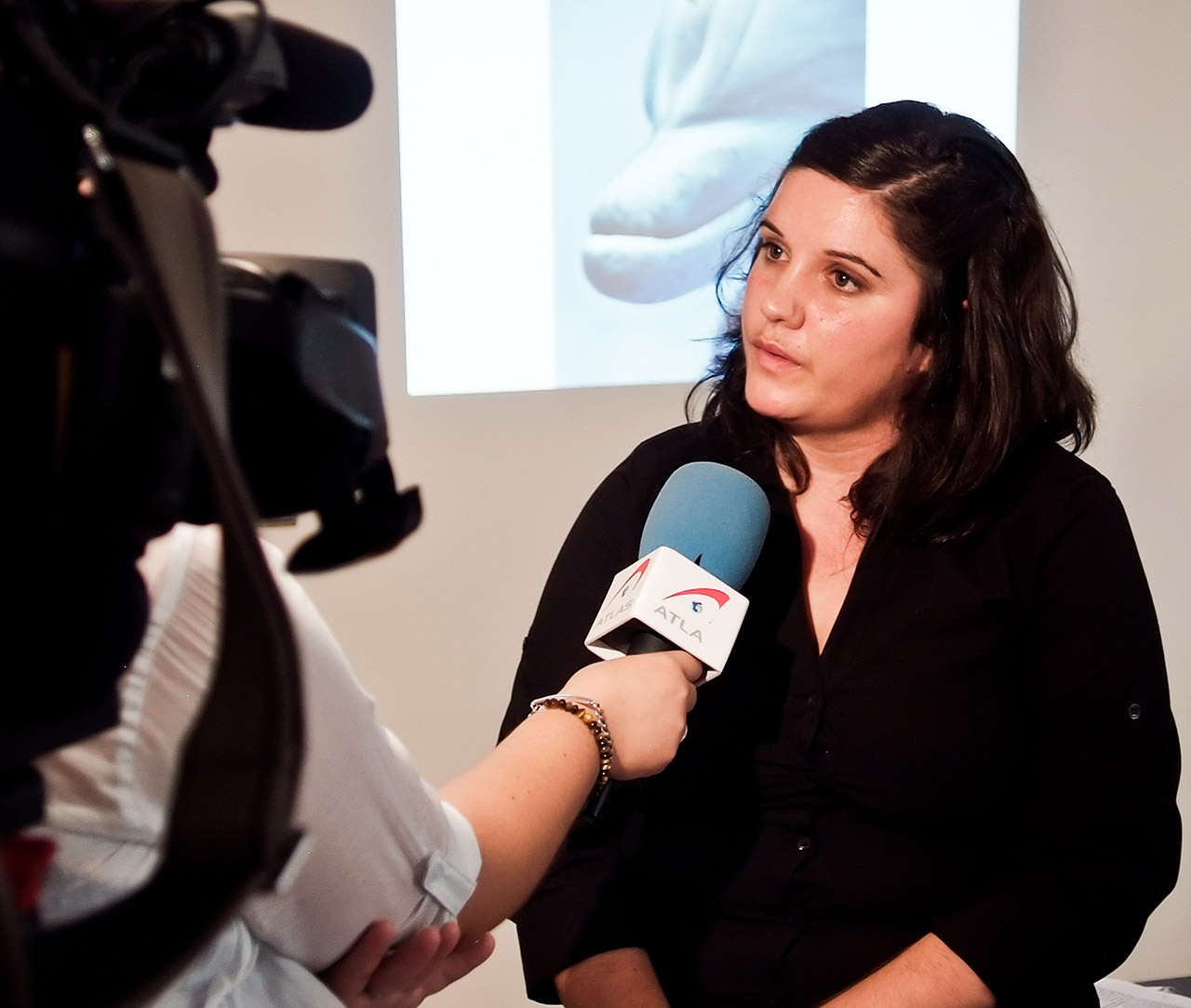 Taking the voices of animals further
---
Animal Equality aims to share its values of compassion, determination, and effectiveness on a global scale. Our international team participates in conferences and talks all around the world speaking on behalf of defenseless animals.
The numbers
---
5,729,028~
Actions Taken by Our Volunteers
6,912
Hours of Volunteer Work in 2023
126,568
Volunteers Around The World
11.49 million
Engagement on Social Media in 2023
13,962,026
Media Views in 2023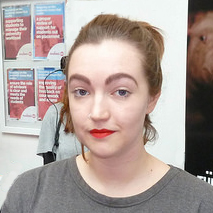 "This experience gave me the push I needed to make the change to vegan. It's hard to watch, but harder to ignore."
---
Rosa
Student at University of East Anglia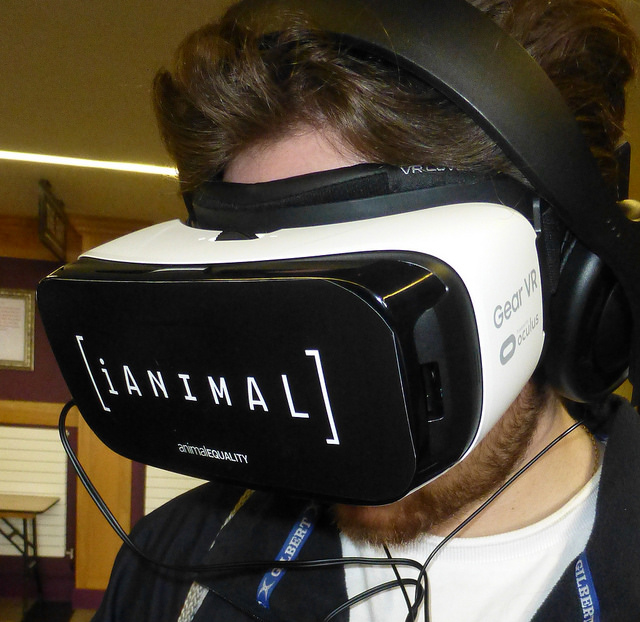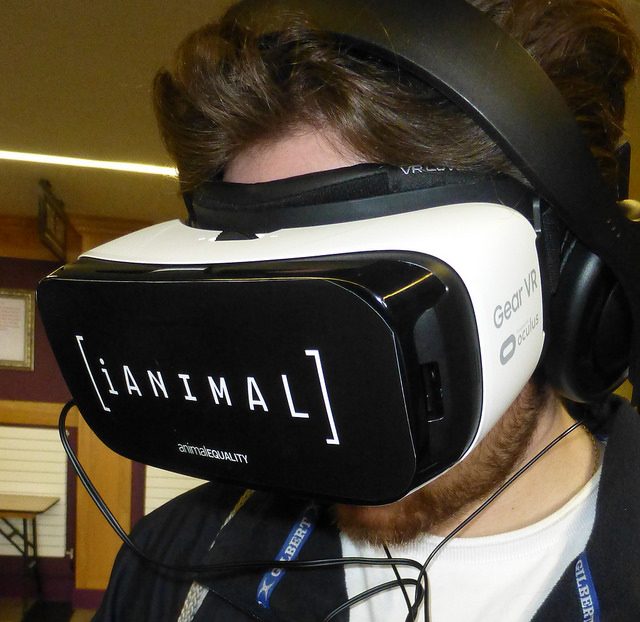 "The virtual reality video of the treatment of pigs and their slaughter was sickening. The animal cruelty, so vividly displayed by virtual reality, has led me to question my faith in the standard of animal welfare, its regulation by the government, and my diet as well."
---
Gary
Student at Exeter University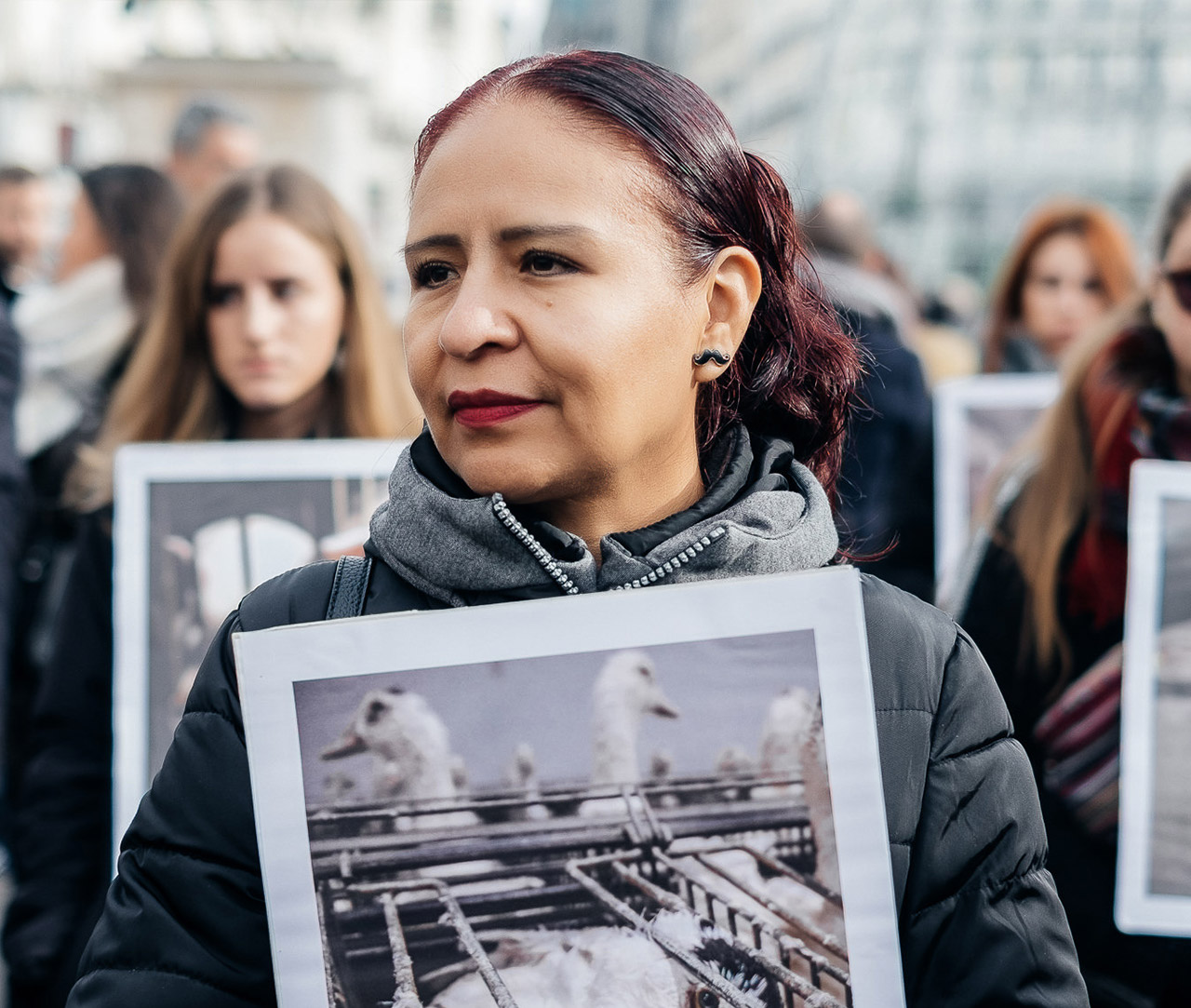 Volunteer with
Animal Equality
---
Do you want to be at the forefront of helping animals? Sign up to become an Animal Equality volunteer in your city and you could join us at local events or even help organise outreach events of your own!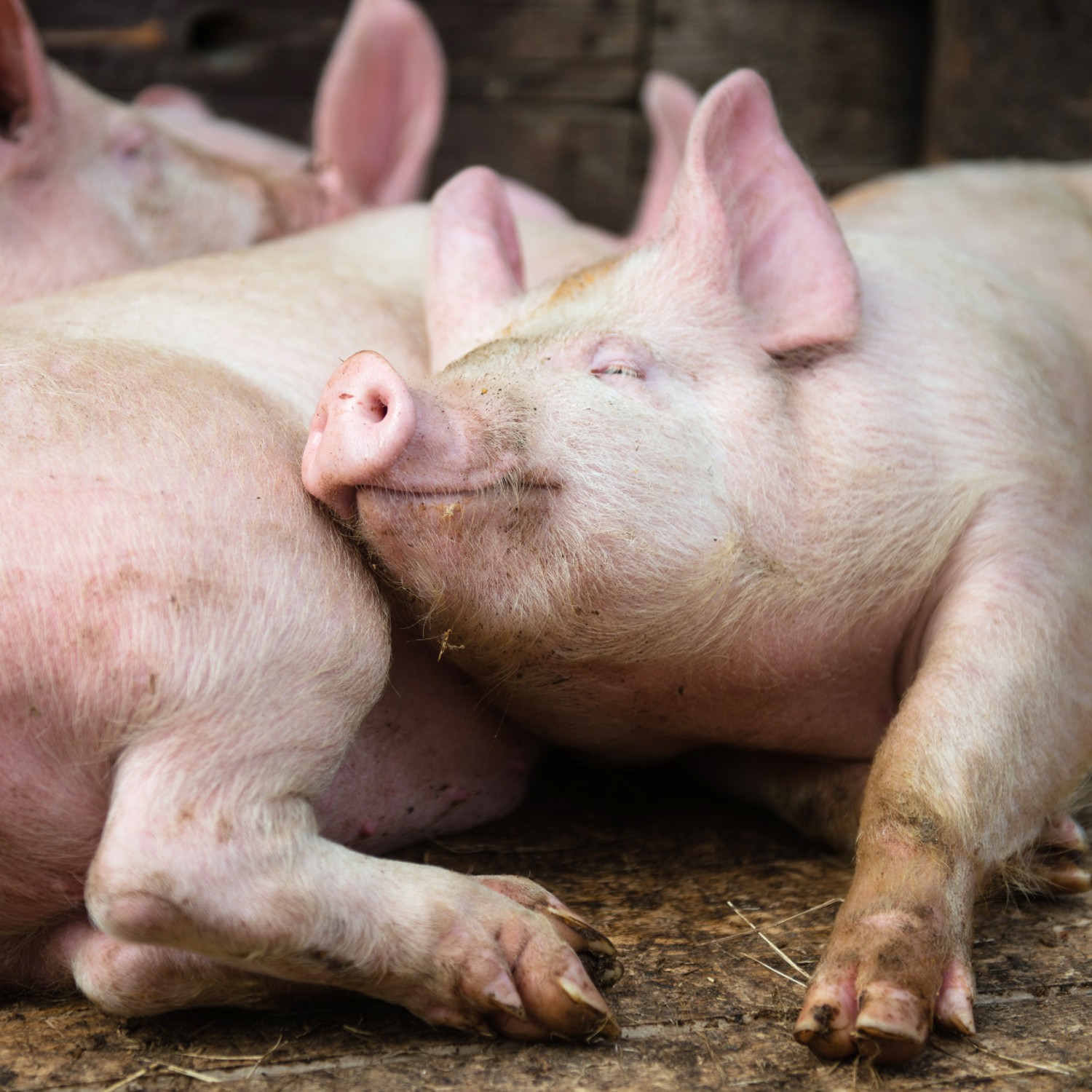 Save Animals, Eat Plant-Based
---
As a consumer, you hold the power to protect animals from the meat industry. Every plant-based meal saves animals from a life of misery in factory farms and slaughterhouses.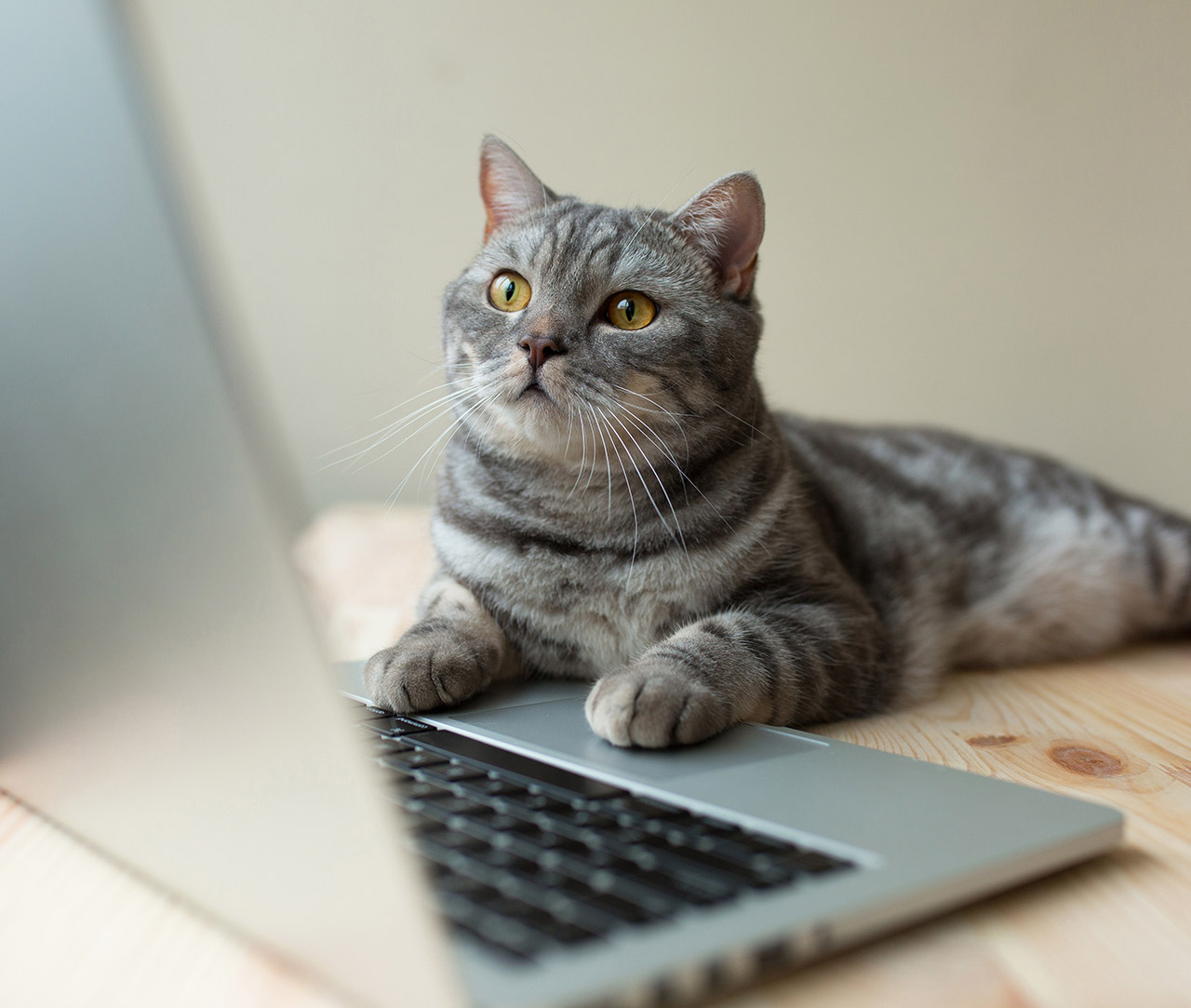 Follow us
on social media
---
Social media is a powerful tool for sharing information and raising awareness. You can even use it to share the stories of animals in need. Follow Animal Equality on Facebook, Twitter, and Instagram to stay up to date!
Photo: garetsworkshop / Shutterstock.com