News
Get the latest news and updates from Animal Equality
Puebla, Mexico to Ban Unregulated Animal Slaughter
03/08/2021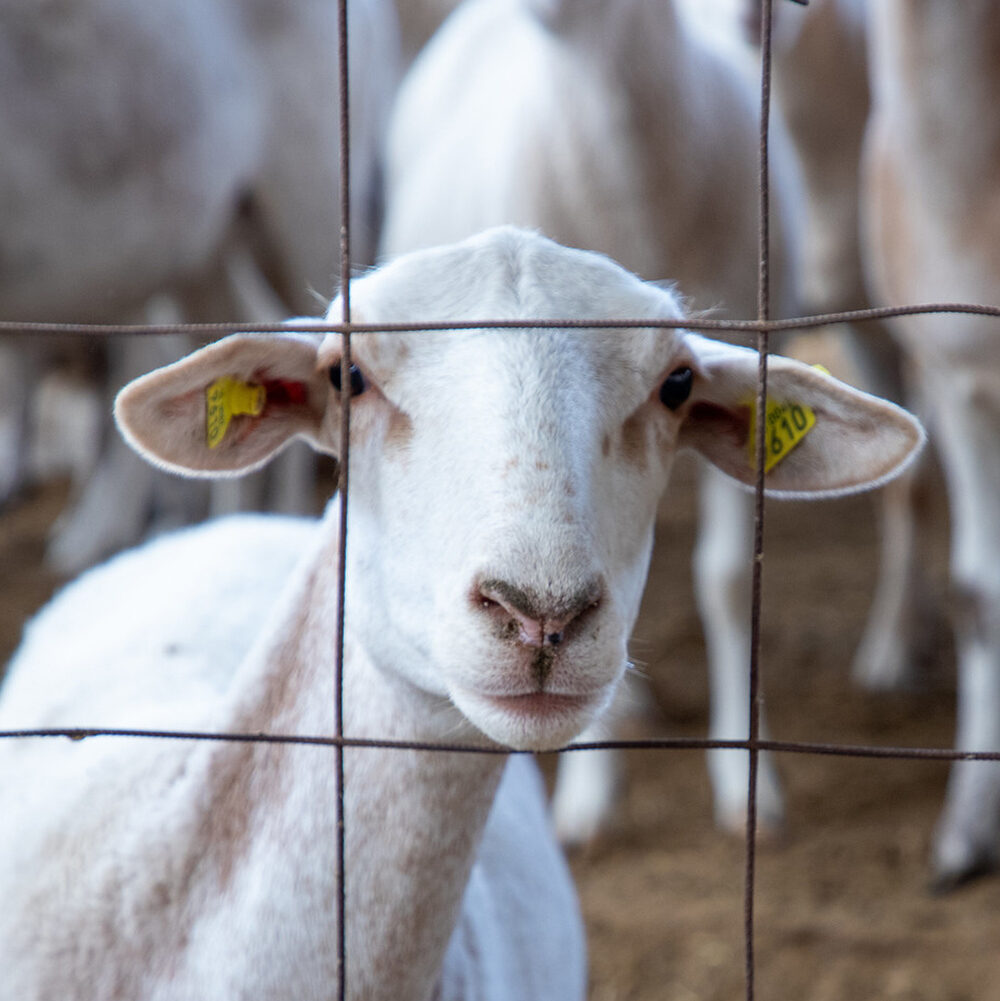 The State of Puebla in Mexico has voted to pass a law that will criminalise unregulated slaughterhouses (also known as 'underground' slaughterhouses), as well as slaughter at live animal markets. The historic new law will also make it illegal for farmed land animals in the region to be slaughtered without prior stunning.
Puebla State Congress approved the initiative with an overwhelming majority, following talks between Animal Equality Mexico and various Government of Puebla agencies. Under the new legislation, unregulated slaughter operations will be shut down and anyone found slaughtering an animal who has not first been stunned could face a fine and up to four years in prison.
While our goal is for no animals to be killed for human consumption, this is important progress in Mexico. Puebla is the region which slaughters the second highest number of animals in the country, after Jalisco – where Animal Equality's work led to a similar law being put in place in 2019. The majority of farmed animals in Puebla are killed in unregulated slaughterhouses, meaning this reform will impact over 100 million animals every year.
The problems with unregulated slaughter in Mexico
ANIMAL CRUELTY: No animal wants to die. Animals killed in slaughterhouses and live animal markets often suffer excruciating deaths.
DANGER TO WORKERS: In these unregulated facilities there is no protection for workers, who are often put at risk due to a lack of proper management of hazardous waste, such as blood. Animal Equality Mexico has also documented children handling and slaughtering animals at several 'underground' slaughterhouses.
ENVIRONMENTAL DAMAGE: Unregulated slaughterhouses often cause environmental contamination of their surrounding areas, due to poor waste management.
PUBLIC HEALTH: Meat produced from animals who are killed at 'underground' slaughterhouses isn't inspected to check for the presence of prohibited substances, such as growth hormones which can affect animal and human health.
How you can help
Animals always suffer in slaughterhouses, whether they are regulated or not, and wherever they are located in the world. The best thing you can do to help prevent cruelty to animals is to avoid consuming their flesh, eggs, or milk, and choose plant-based options instead.
---
Latest News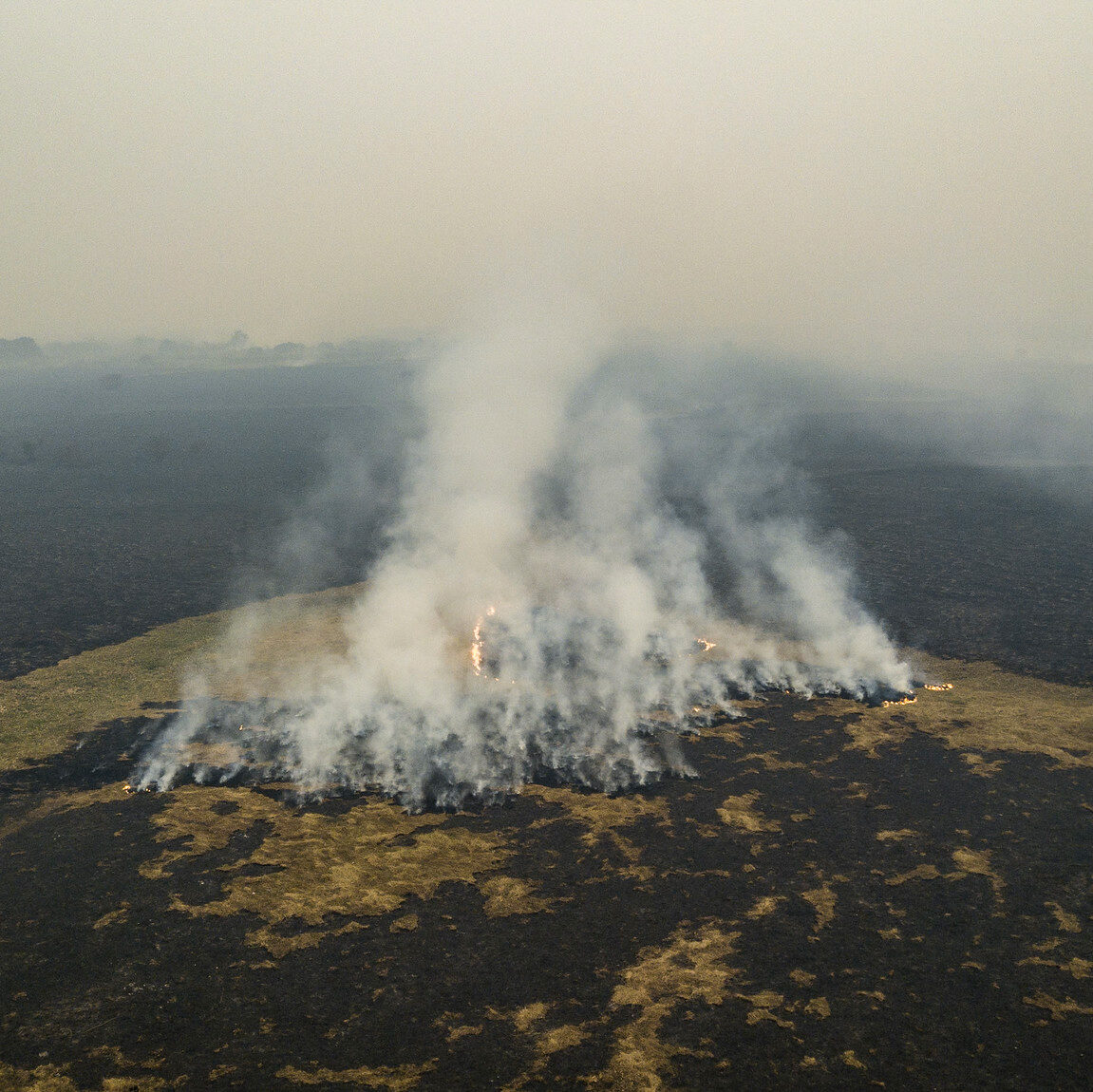 08/09/2021
---
Animal agriculture is destroying Brazil's habitats and our planet, and is responsible for the suffering of billions of animals. Animal Equality has today launched a global campaign urging the Brazilian Government and other world leaders to take specific actions that will hold the meat industry accountable for its crimes.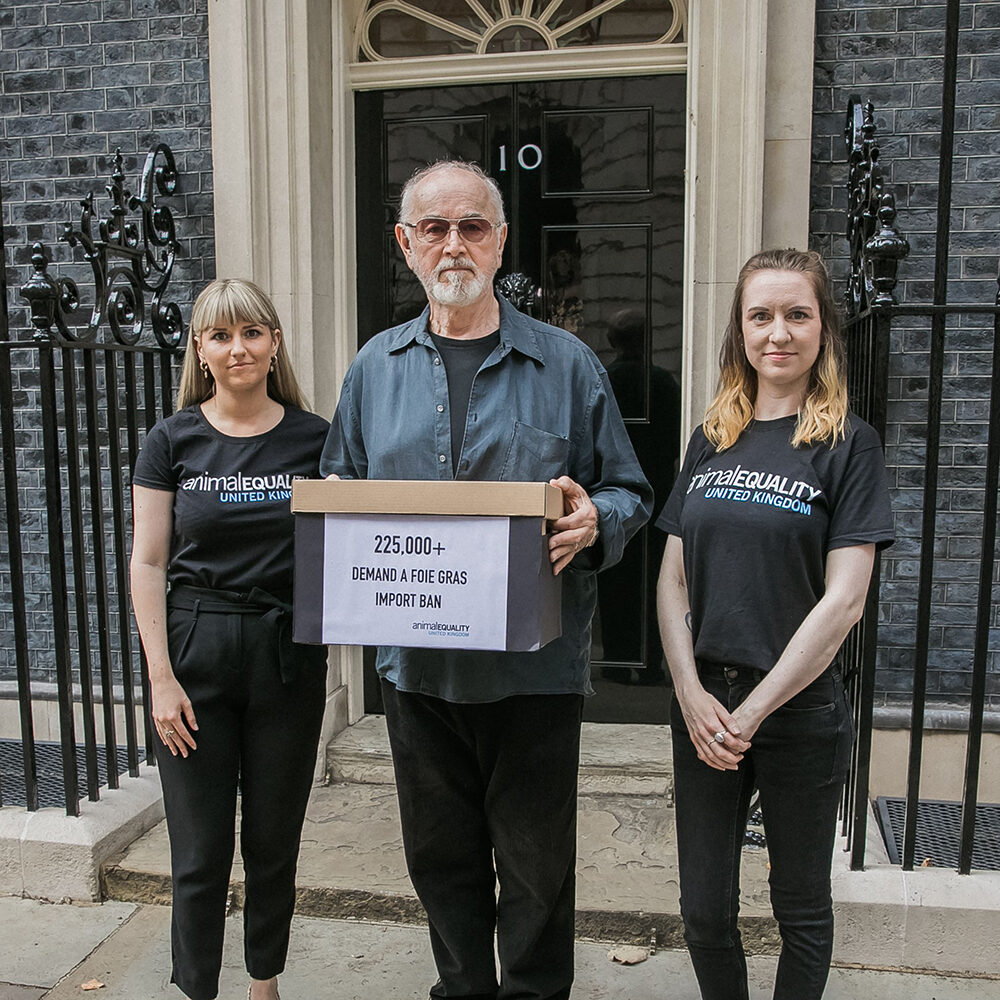 08/09/2021
---
Actor and animal advocate Peter Egan joined campaigners from Animal Equality in delivering over 225,000 petition signatures, calling for a UK-wide ban on the importation of foie gras made by force-feeding, to the UK Government at Number 10 Downing Street. (L-R): Actor and animal advocate, Peter Egan; Executive Director of…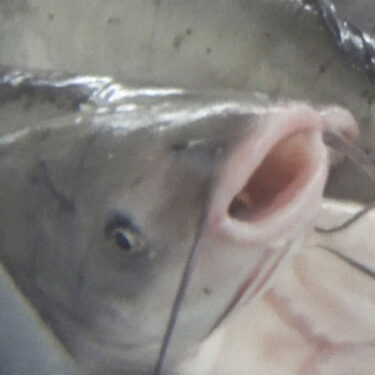 27/08/2021
---
Animal Equality has released disturbing scenes of animal suffering filmed at a Simmons Farm Raised Catfish slaughterhouse located in Yazoo City, Mississippi, United States. Simmons, which raises fish in intensive confinement pods, slaughters approximately 21,000 of these animals per day making it one of the largest catfish slaughterhouses in the…