News
Get the latest news and updates from Animal Equality
Buffaloes living in filthy conditions for mozzarella cheese
20/02/2020
Updated: 24/02/2020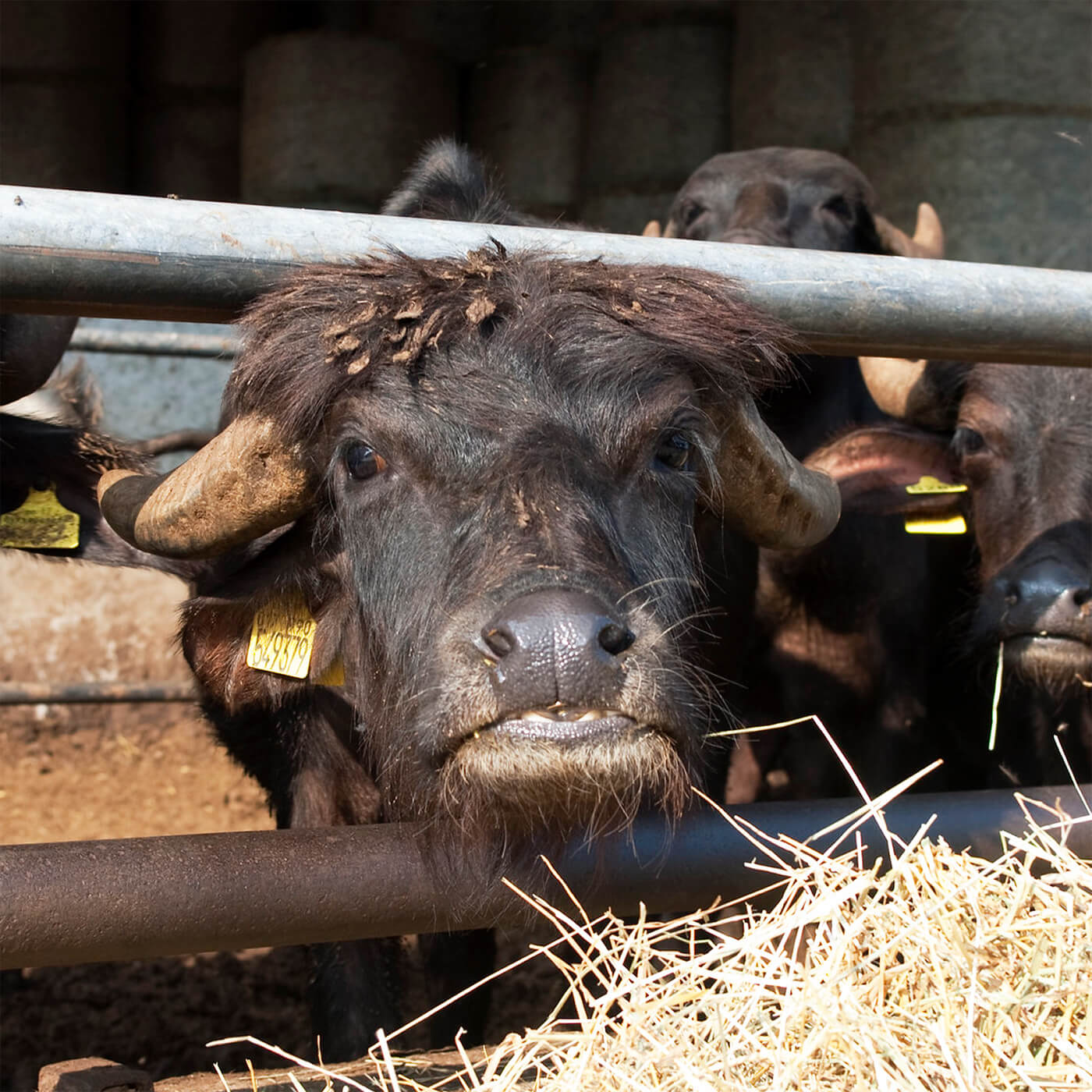 Animal Equality's most recent investigation in Italy has revealed the horrors of buffalo mozzarella production.
Throughout this month, Animal Equality has been challenging the dairy industry's 'Februdairy' campaign with powerful billboard ads which are reaching millions of people across the UK. But it's not just cows who suffer in this cruel industry. Milk from other animals, such as sheep, goats and water buffaloes, is often used to make dairy products too.
'Mozzarella di Bufala Campana PDO (Protected Designation of Origin)' is an exclusive, luxury product produced from the milk of water buffaloes specifically farmed in the Italian region of Campania. Porcelain white in colour, buffalo mozzarella is often marketed as clean, fresh and healthy, but this couldn't be further from the rancid conditions that our undercover investigators filmed in farms producing milk to make this cheese.
Along with Four Paws International, we found buffaloes being kept in filthy and unsanitary conditions, their fur encrusted with mud and faeces. Several animals were suffering as a result of severe neglect; many buffaloes had extremely overgrown hooves causing lameness, and several had raw, open wounds. We also filmed rotting, fly-ridden dead bodies in pens alongside living buffaloes.
Like males across the entire dairy industry, young male buffaloes are considered worthless as they don't produce milk. Thousands are killed every year, often abandoned and left to die of hunger and thirst. Shockingly, our investigators even found buffalo bones and other remains in fields next to the farms we investigated.
As well as causing extreme suffering to animals, buffalo mozzarella production also has harmful environmental impacts. We documented cases of disastrous spills of untreated waste and sewage directly into nearby waterways.
Whether in Italy, the UK, or elsewhere, the dairy industry treats these gentle animals as nothing more than money-making machines. The good news is that there's never been an easier time to make the switch to plant-based options, which are not only delicious but also cruelty-free and more environmentally sustainable too! Get started today: loveveg.uk

---
Latest News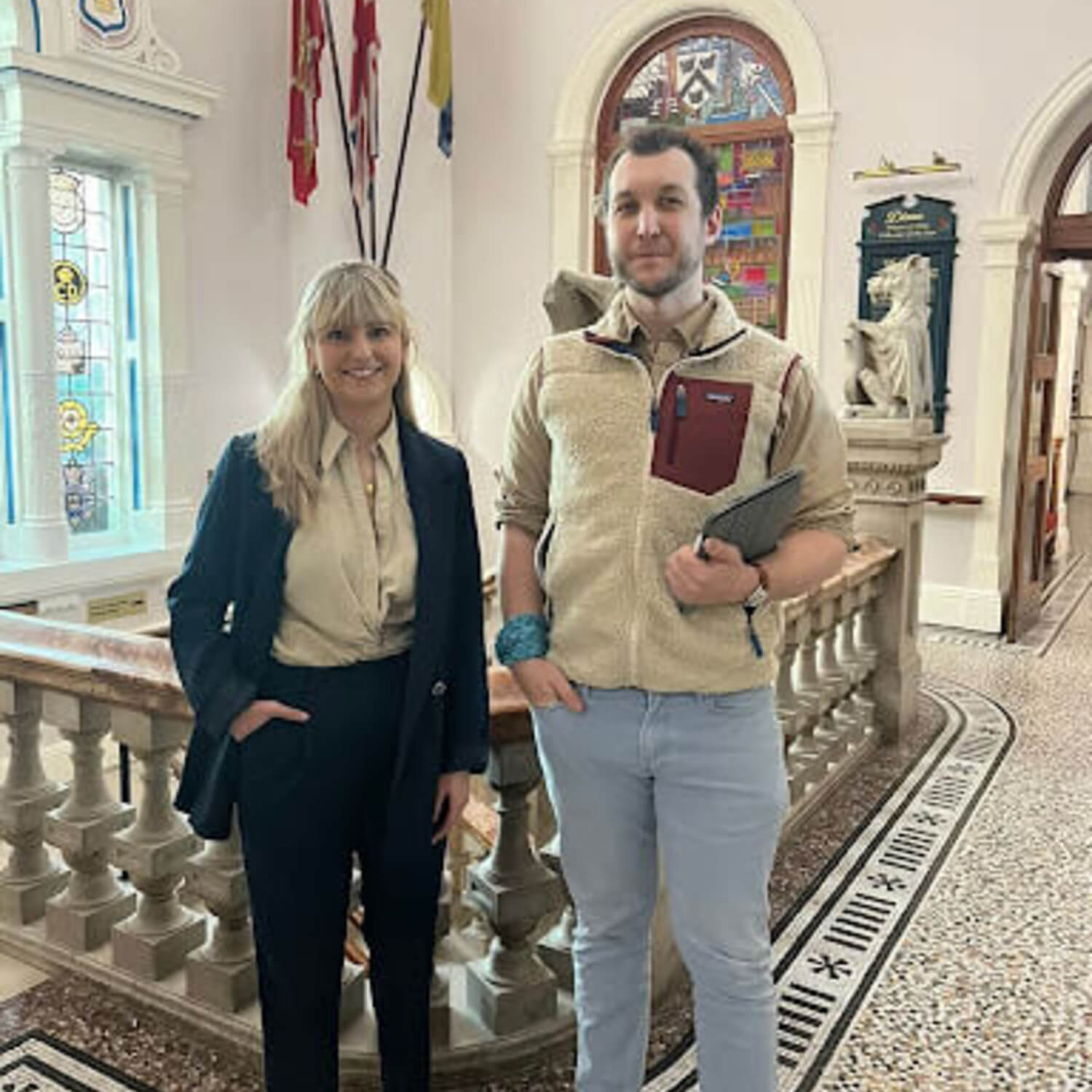 01/12/2023
---
On Wednesday 29th November, Councillors on the Planning Committee for North East Lincolnshire Council approved proposals for a controversial on-land intensive salmon farm in Cleethorpes, with four opposing and seven in favour. With plans to produce 5,000 tonnes of dead fish per year, there are no other fish farms of this scale in operation currently in the UK. Once constructed, the facility will be one of the largest in the world.
24/11/2023
---
Each year more than 200,000 tonnes of foie gras made by force-feeding are imported into the UK. Its production is so cruel that it is illegal to make in the UK, yet we hypocritically continue to permit imports. Previously unpublished images taken inside several duck farms in France show the terrible animal suffering involved in foie gras production.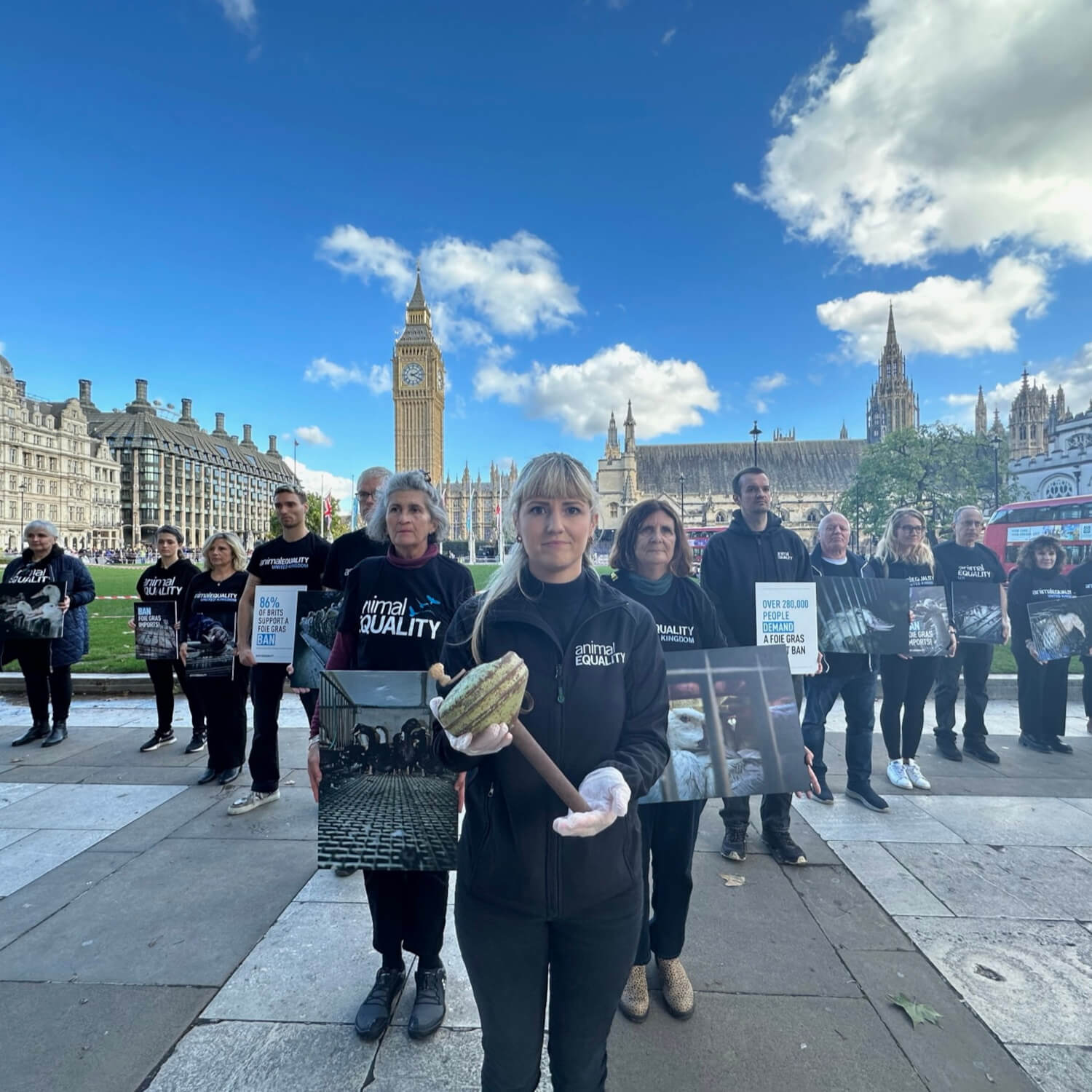 03/11/2023
---
Following conversations with Animal Equality, Giles Watling MP successfully tabled a Westminster Debate, speaking up for millions of ducks and geese trapped in cruel foie gras farms.