News
Get the latest news and updates from Animal Equality
Animal Equality reveals billboards exposing the true cost of dairy
01/02/2020
Updated: 30/03/2020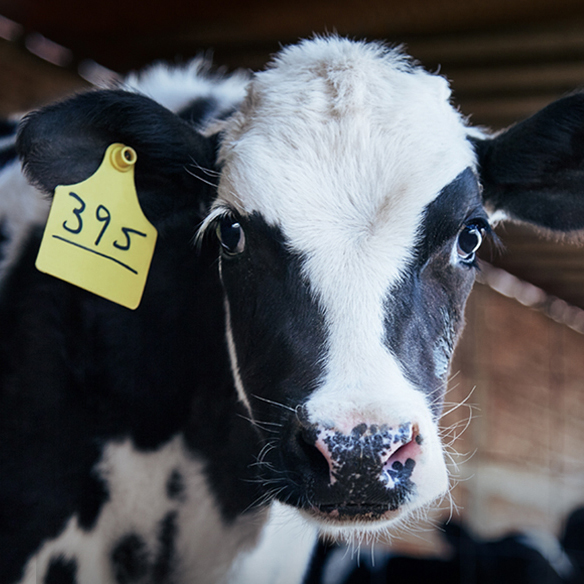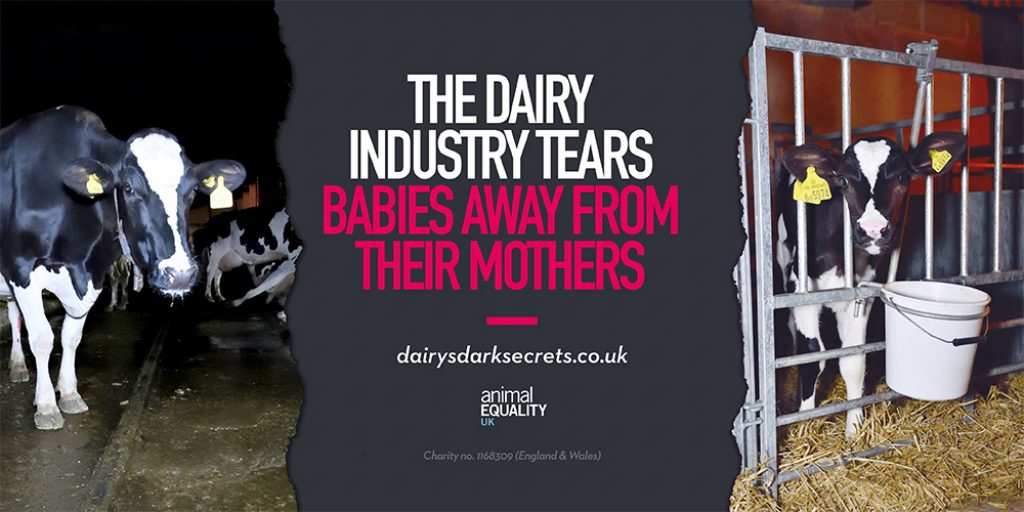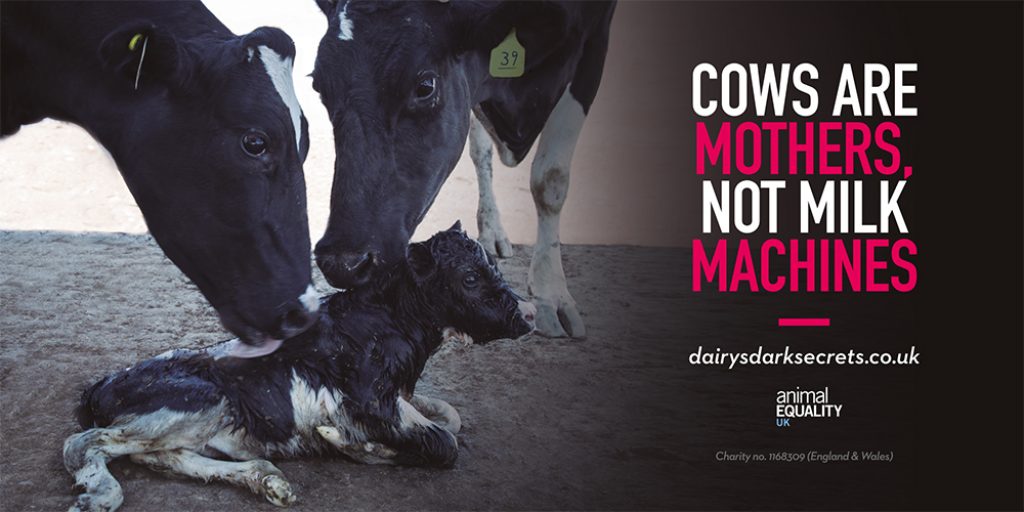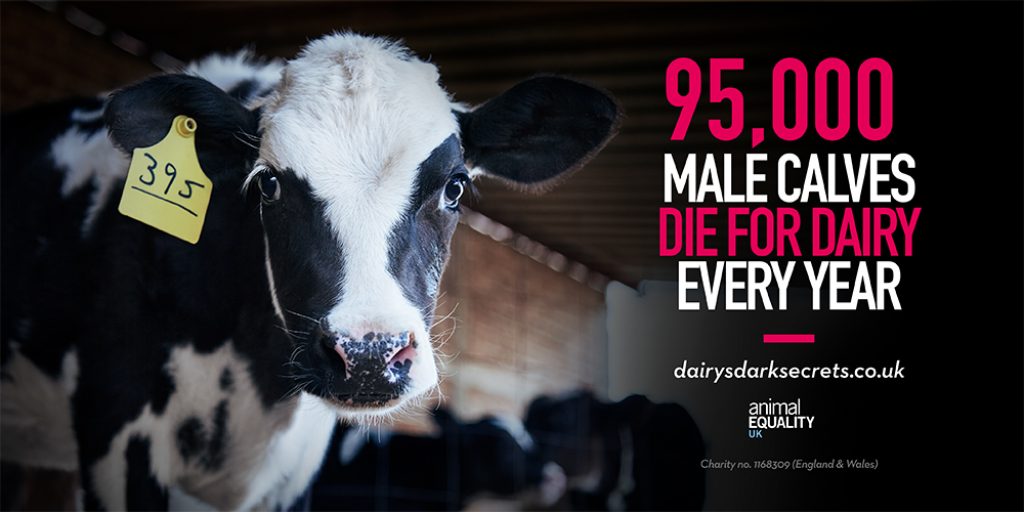 Today marks the first day of 'Februdairy', the dairy industry's feeble attempt to promote its products to a world which is waking up to the truth. In response, Animal Equality is hitting back with a far-reaching billboard campaign, exposing dairy's dark secrets to the British public.
Thanks to our generous supporters who donated to our recent crowdfunder, we are launching billboards in ten cities: London, Glasgow, Cardiff, Belfast, Oxford, Leeds, Manchester, Southampton, Nottingham and Birmingham (full details below). Our message is set to reach over ten million people throughout the month of February!
The British public will be horrified to discover the secrets that the dairy industry keeps from us all. Cows are forcibly impregnated year after year, only to have their calves heartlessly torn away from them just a day or two after birth. They are treated as nothing more than milk machines.
As male calves can't produce milk, they're often considered worthless to the dairy industry. Around 95,000 male calves every year in the UK are killed on dairy farms, almost immediately after being born.
The billboards will encourage people to visit dairysdarksecrets.co.uk, where they can learn more about the cruel practices that are part and parcel of commercial dairy farming in the UK, as well as the extremely detrimental effects that it has on the environment.
Luckily, with so many cruelty-free and environmentally sustainable alternatives at our fingertips, it's never been easier to ditch dairy! We've also teamed up with several independent vegan businesses across the UK who will be offering exclusive discounts on their delicious plant-based food throughout February in support of our campaign. Find out more here.
Full list of billboard locations
Billboards will run from 1st – 29th February 2020 unless otherwise specified.
Belfast: Middlepath Street (10th February – 8th March)
Birmingham: Kingstanding Road
Cardiff: Churchill Way; Greyfriars Road; High Street
Glasgow: Argyle Street; Cathedral Street; Hope Street
Leeds: Kirkstall Road
London: Camden High Street (10th – 16th February)
Manchester: Mancunian Way
Nottingham: Alfreton Road
Oxford: Botley Road; Headington Road; New Road
Southampton: West Quay Retail Park
If you spot one of our billboards in a city near you, make sure to snap a selfie with it and send it to us on Twitter using the hashtag #dairysdarksecrets.
We can't wait to see your photos!
---
Latest News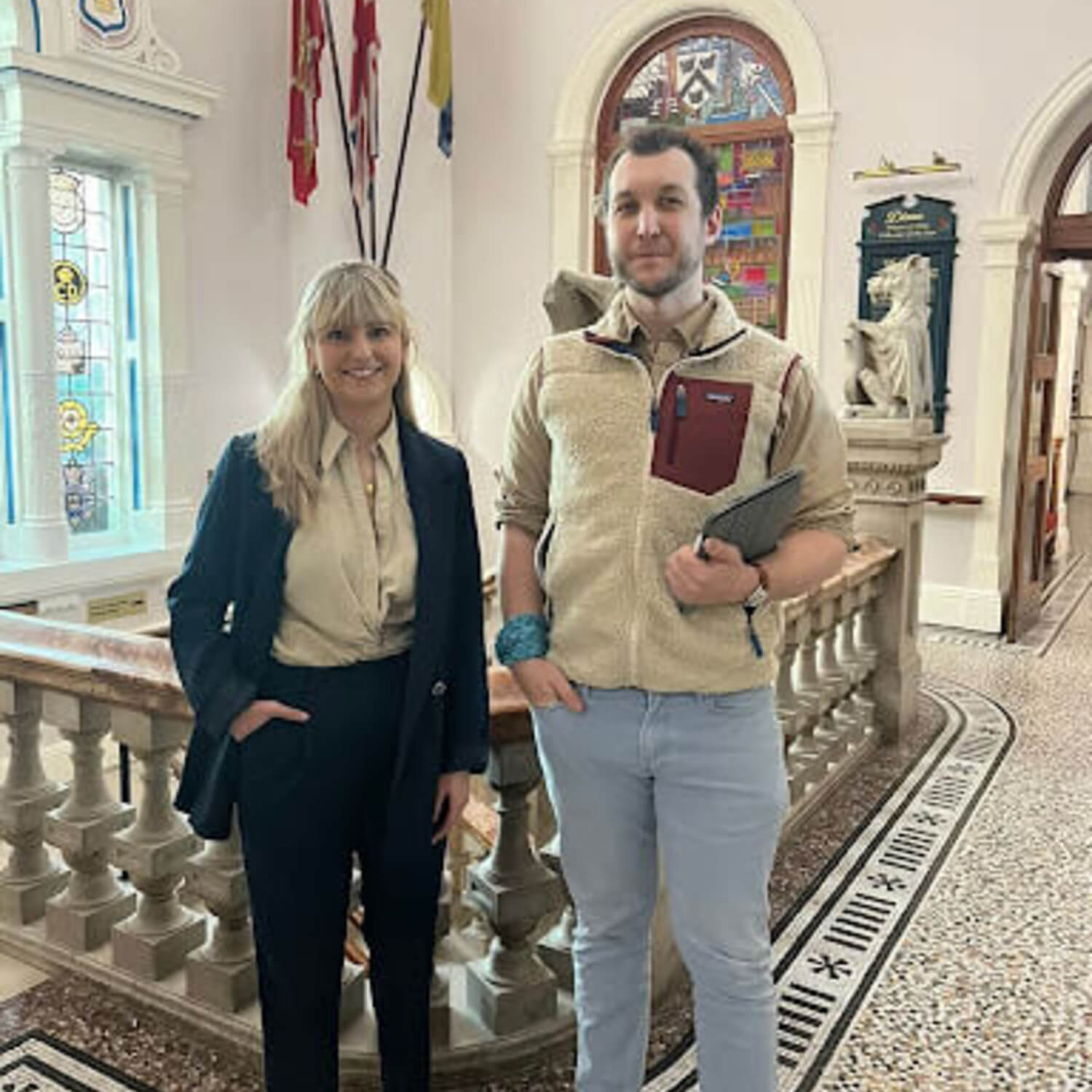 01/12/2023
---
On Wednesday 29th November, Councillors on the Planning Committee for North East Lincolnshire Council approved proposals for a controversial on-land intensive salmon farm in Cleethorpes, with four opposing and seven in favour. With plans to produce 5,000 tonnes of dead fish per year, there are no other fish farms of this scale in operation currently in the UK. Once constructed, the facility will be one of the largest in the world.
24/11/2023
---
Each year more than 200,000 tonnes of foie gras made by force-feeding are imported into the UK. Its production is so cruel that it is illegal to make in the UK, yet we hypocritically continue to permit imports. Previously unpublished images taken inside several duck farms in France show the terrible animal suffering involved in foie gras production.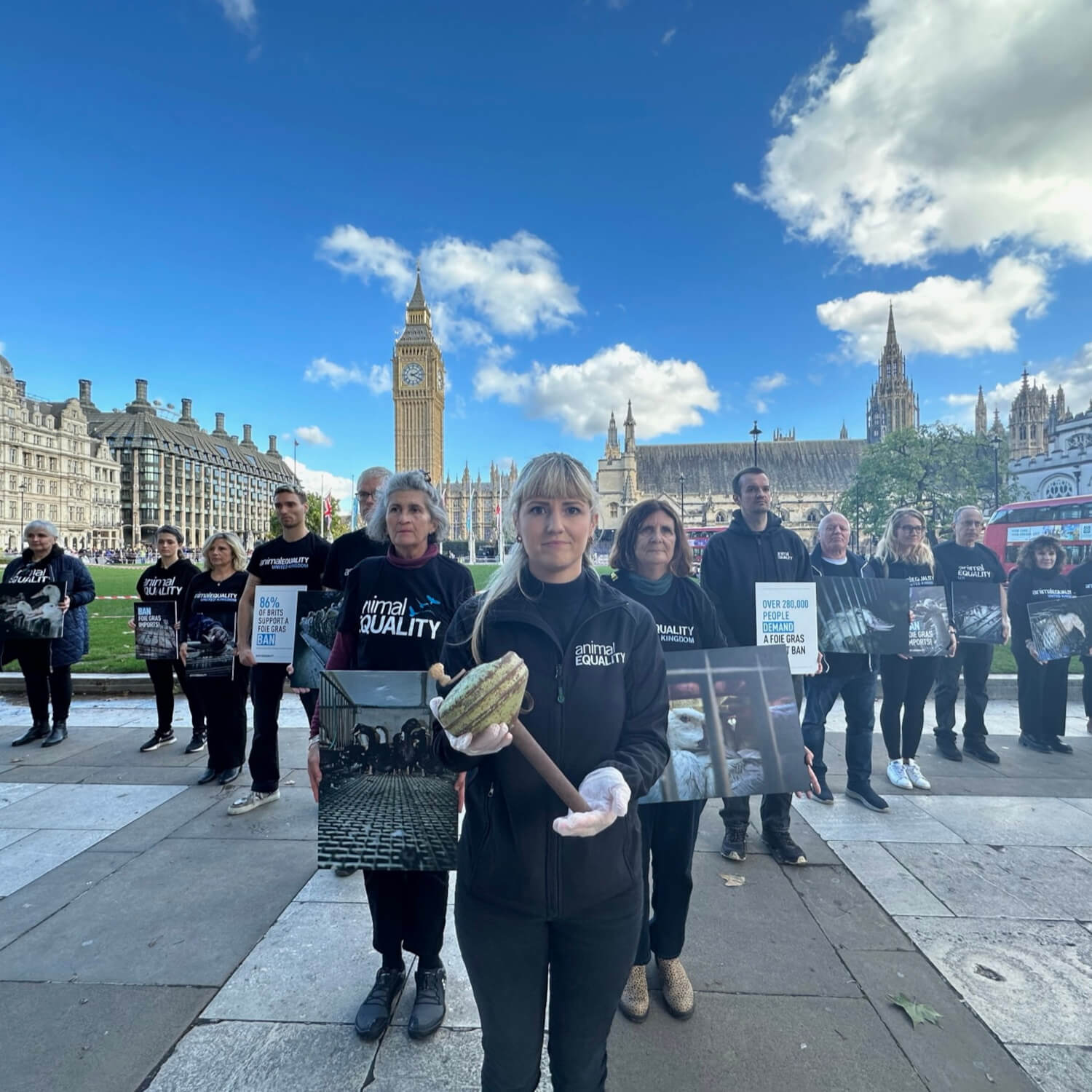 03/11/2023
---
Following conversations with Animal Equality, Giles Watling MP successfully tabled a Westminster Debate, speaking up for millions of ducks and geese trapped in cruel foie gras farms.