News
Get the latest news and updates from Animal Equality
Victory! Tate Modern drops cruel foie gras from its menu
21/11/2018
Updated: 14/01/2021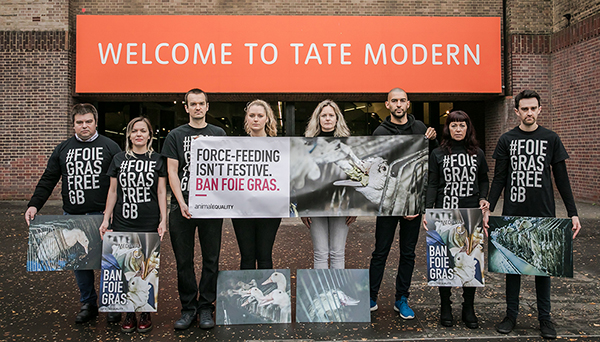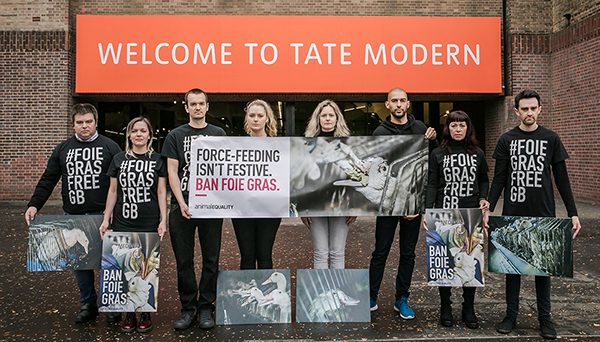 Tate Modern has confirmed it will remove foie gras from its upcoming Christmas menu after a campaign by Animal Equality.
Last week, the actor and activist Peter Egan joined campaigners outside the Tate Modern in central London, to demand that it takes foie gras off the Christmas menu. The demonstration coincided with the release of footage filmed on a public tour of a foie gras farm in France.
Tate is a charity which receives a large proportion of its funding from the taxpayer. As a result, it is accountable to the public – most of whom would be shocked that a publicly funded art gallery was planning to serve such an unethical product. In fact, a recent YouGov poll found that almost 80% of British people support an import ban on foie gras.
Offering this barbaric product, which causes extreme suffering to ducks and geese, is completely at odds with the idea of a 'modern' institution. We are pleased to let our supporters know that Tate has now confirmed that it will remove foie gras from its menu.
We are continuing to call on restaurants to take action and impose their own ban on foie gras. If you see this cruel product being served anywhere this festive season, please let us know.
---
London, United Kingdom
---
Latest News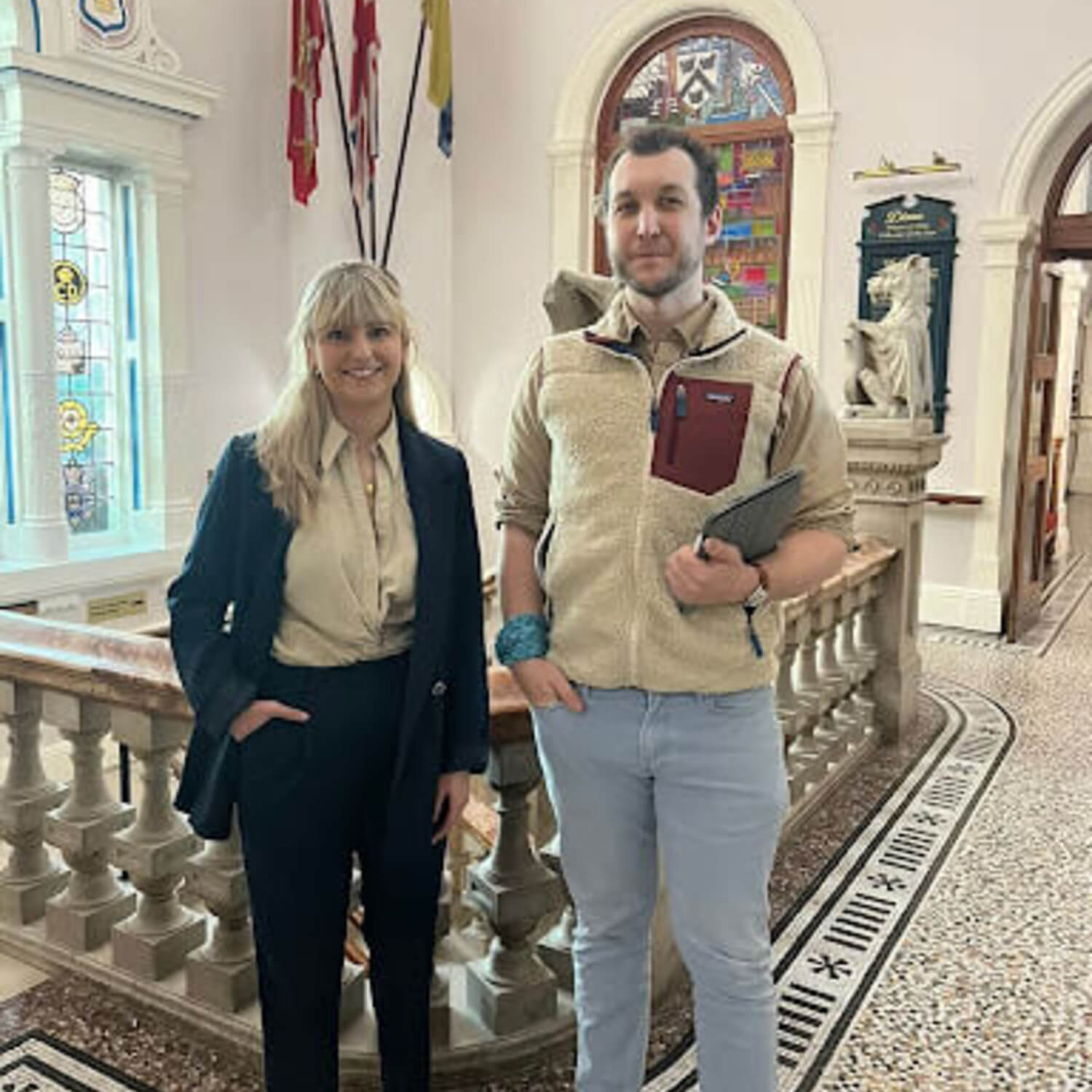 01/12/2023
---
On Wednesday 29th November, Councillors on the Planning Committee for North East Lincolnshire Council approved proposals for a controversial on-land intensive salmon farm in Cleethorpes, with four opposing and seven in favour. With plans to produce 5,000 tonnes of dead fish per year, there are no other fish farms of this scale in operation currently in the UK. Once constructed, the facility will be one of the largest in the world.
24/11/2023
---
Each year more than 200,000 tonnes of foie gras made by force-feeding are imported into the UK. Its production is so cruel that it is illegal to make in the UK, yet we hypocritically continue to permit imports. Previously unpublished images taken inside several duck farms in France show the terrible animal suffering involved in foie gras production.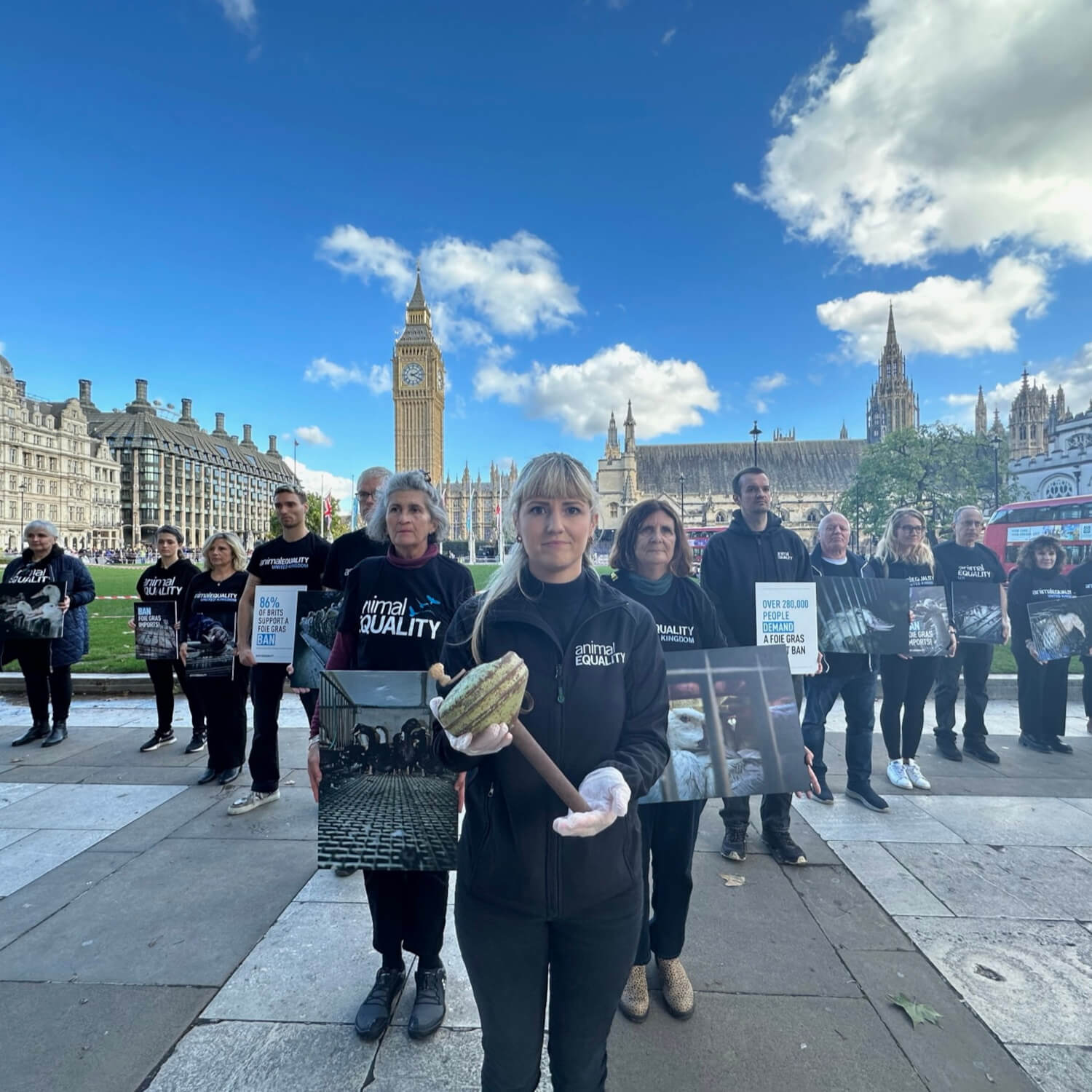 03/11/2023
---
Following conversations with Animal Equality, Giles Watling MP successfully tabled a Westminster Debate, speaking up for millions of ducks and geese trapped in cruel foie gras farms.