News
Get the latest news and updates from Animal Equality
Comedian Diane Morgan Demands Action on Neglected Animal Laws
The After Life star and comedian behind mockumentary programme 'Cunk on Earth', featuring fan-favourite character, Philomena Cunk, urges the public to help animals who suffer every day in farms and slaughterhouses across the UK.
06/02/2023
Updated: 04/05/2023
Award-winning comedian, Diane Morgan, has urged the public to join Animal Equality in calling on the Government to fix its broken animal protection system.
Commenting in a video to her followers, Diane said "Cows, pigs, chickens, hens and other animals on factory farms suffer many challenges during their short lives, but their misery is kept hidden from us. Some laws are in place to better protect them, but the rules are all too rarely enforced".
She added, "We can change that by signing Animal Equality's petition, urging the UK Government to put in place a licensing system for all farms. We can achieve greater public scrutiny and increase the chance that deliberate animal cruelty or neglect will be discovered".
Diane Morgan Adds Voice To Animal Protection Campaign
Politicians regularly boast about the UK's 'world-leading' animal protection laws, but findings from a recent report co-authored by Animal Equality and The Animal Law Foundation show a major failure of the UK Government to enforce the laws.
Data from the report shows that, on average, between 2018-2021:
Fewer than 3% of UK farms were inspected (2.95%).
Upon receiving a complaint, just half (50.45%) of farms were then inspected.
Of those inspections, approximately one-third (31.38%) identified non-compliance on the same site.
Just 0.33% of farms were prosecuted following initial complaints.
This data reinforces findings from years of Animal Equality investigations into UK factory farms and slaughterhouses showing farms breaking animal welfare laws without serious consequence.
All of this is leaving millions of farmed animals in danger of illegal abuse and neglect. Animal Equality is urging the Government to take action.
In November, Animal Equality held an event in Parliament to present the findings from the report to MPs and Government officials. Actor Peter Egan supported the event and gave an impassioned speech urging politicians to take action.
Diane Morgan's appeal brings more people to the campaign, but there is still more to be done.
The UK's allegedly 'world-leading' animal welfare laws mean nothing for animals trapped in the cruel meat, dairy, egg and fish industries if they are not applied in practice.
Animal Equality is calling for the UK Government to strengthen the enforcement of animal welfare laws, ensuring that animal abusers are held accountable.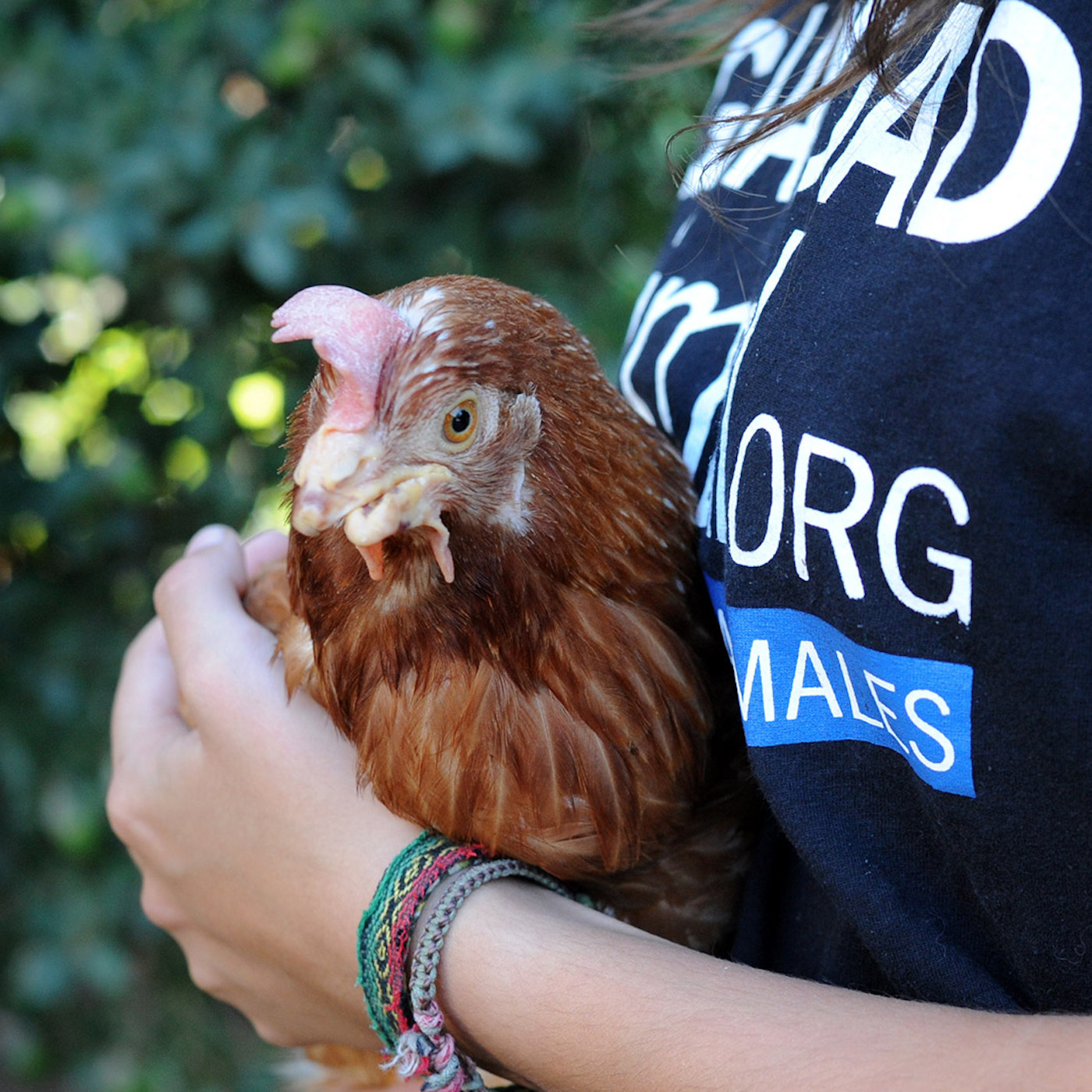 save animals, eat plant based
As a consumer, you hold the power to protect animals from the meat industry. Every plant-based meal saves animals from a life of misery in factory farms and slaughterhouses.
---
Latest News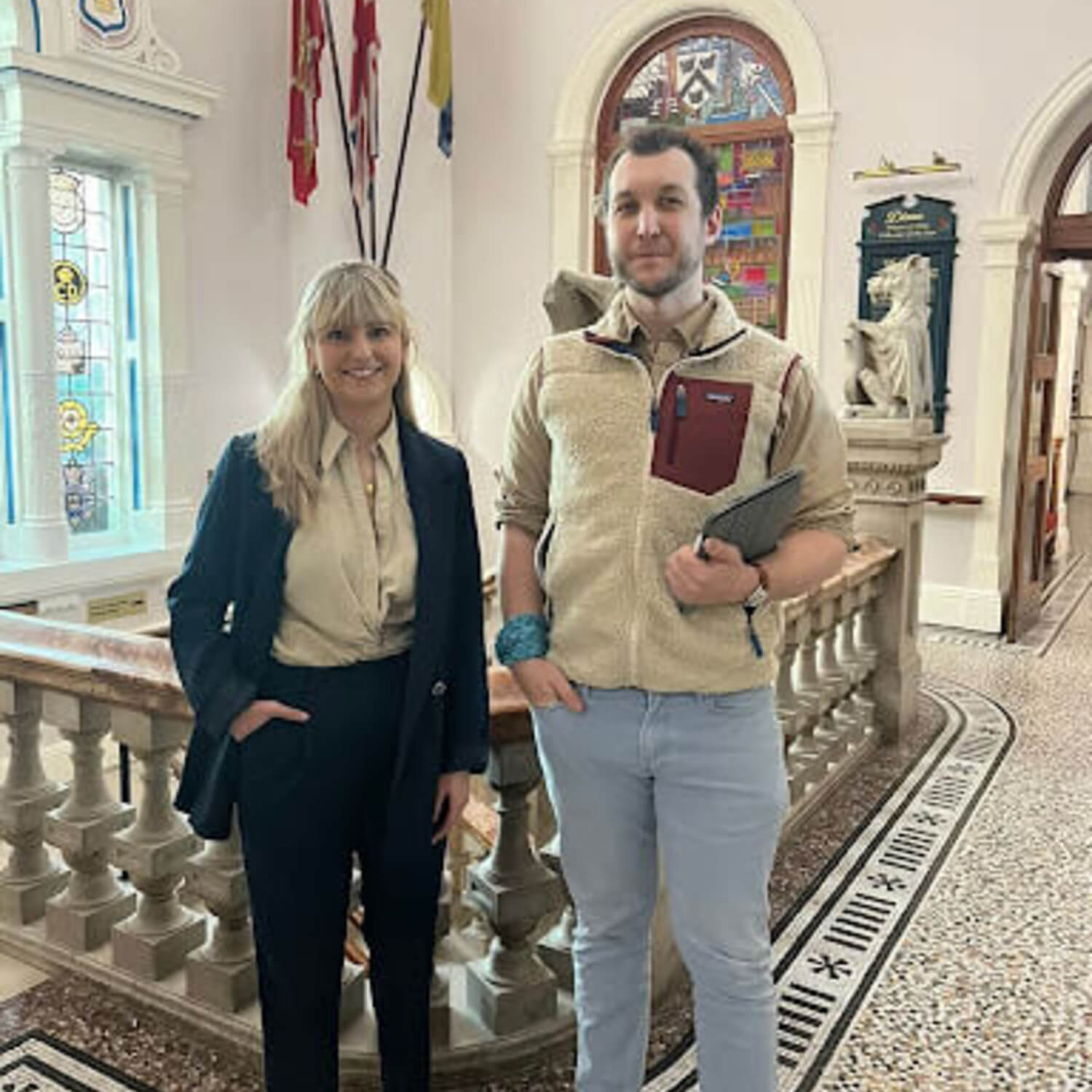 01/12/2023
---
On Wednesday 29th November, Councillors on the Planning Committee for North East Lincolnshire Council approved proposals for a controversial on-land intensive salmon farm in Cleethorpes, with four opposing and seven in favour. With plans to produce 5,000 tonnes of dead fish per year, there are no other fish farms of this scale in operation currently in the UK. Once constructed, the facility will be one of the largest in the world.
24/11/2023
---
Each year more than 200,000 tonnes of foie gras made by force-feeding are imported into the UK. Its production is so cruel that it is illegal to make in the UK, yet we hypocritically continue to permit imports. Previously unpublished images taken inside several duck farms in France show the terrible animal suffering involved in foie gras production.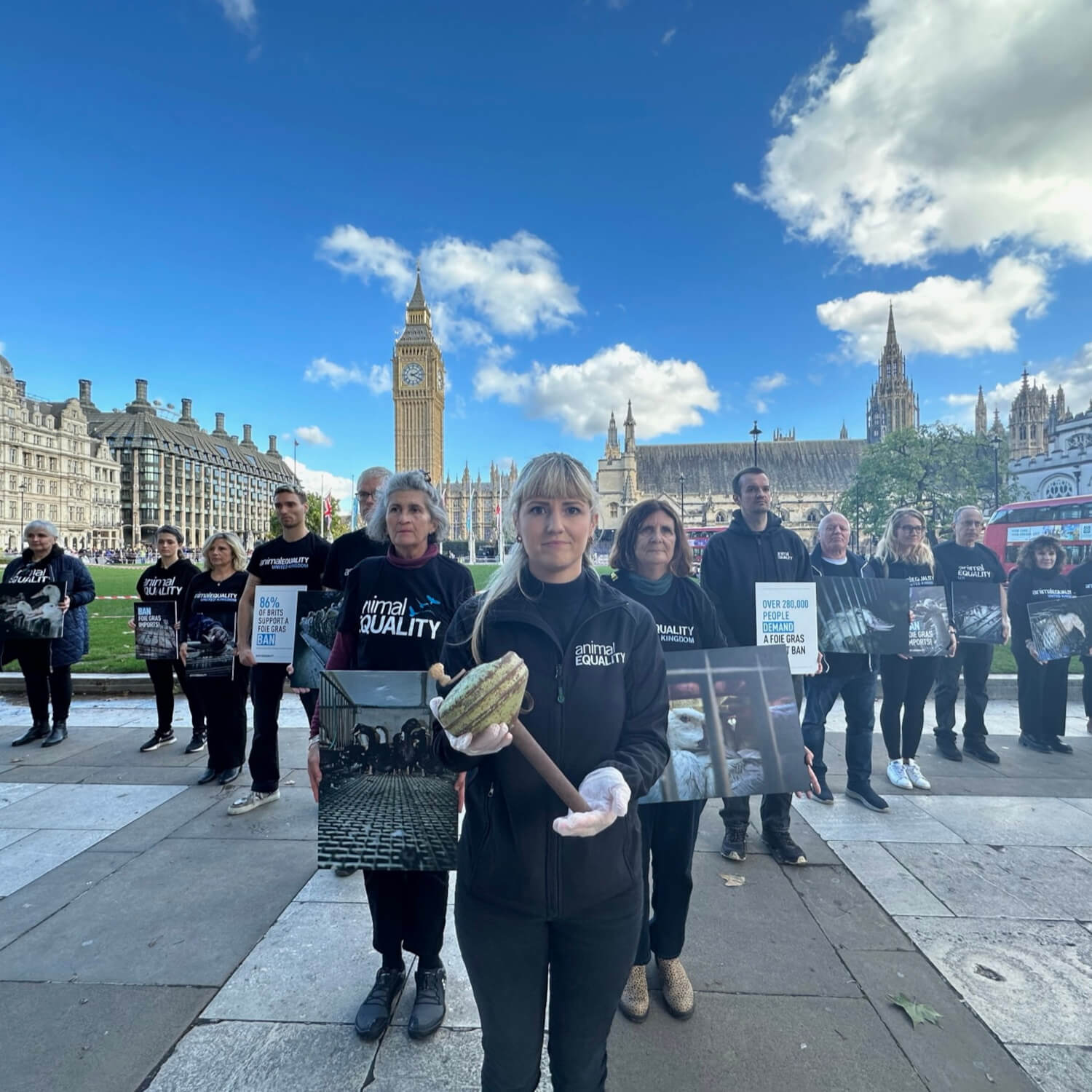 03/11/2023
---
Following conversations with Animal Equality, Giles Watling MP successfully tabled a Westminster Debate, speaking up for millions of ducks and geese trapped in cruel foie gras farms.