News
Get the latest news and updates from Animal Equality
Celebrities call for UK-wide foie gras ban
In an open letter to the Prime Minister, Paul O'Grady MBE, Miriam Margolyes OBE, Dame Twiggy Lawson DBE, Mark Rylance, Alesha Dixon and others call for an end to foie gras imports across the UK.
13/02/2023
Updated: 04/05/2023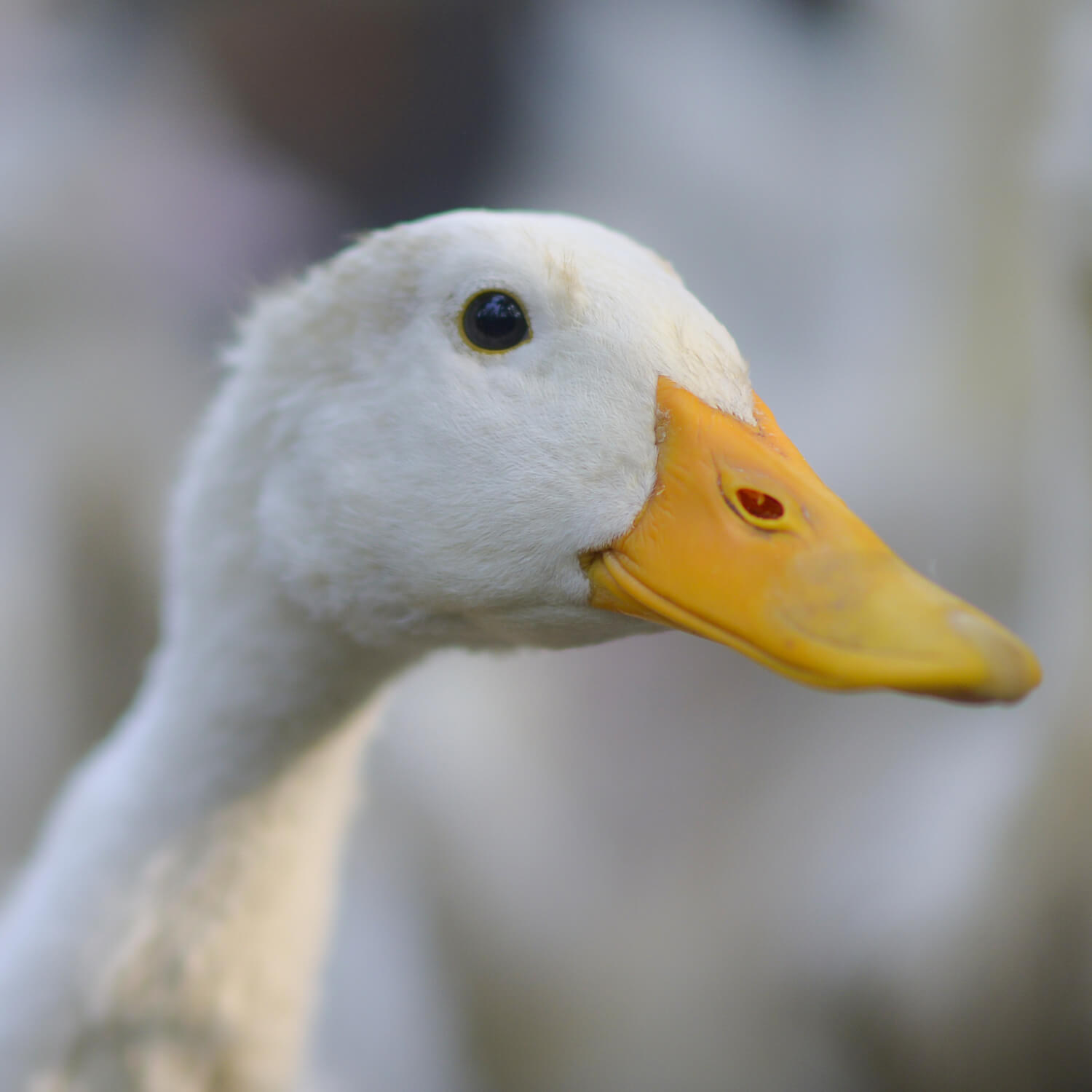 Notable and award-winning actors, veterinarians, comedians and sportspeople have sent an open letter to the Prime Minister, calling for an end to the UK's importation of foie gras.
This follows the recent news that the Government's Environment Secretary, Therese Coffey, suggested that a foie gras ban is not a priority for legislation.
In response, the celebrity collective is urging Rishi Sunak to bring forward legislation prohibiting the importation of this foie gras.
The letter is signed by actors Miriam Margolyes OBE, Sir Mark Rylance, Peter Egan, Sian Clifford and Diane Morgan; model Dame Twiggy Lawson DBE, comedians Paul O'Grady MBE, Jon Richardson, Jo Brand and Josh Widdicombe; singer and television personality Alesha Dixon; sailor Tracy Edwards MBE; and medical experts Dr Marc Abraham OBE and Dr Amir Khan.
Animal Equality's Executive Director, Abigail Penny, gave an interview on BBC 5 Live to discuss the letter and the Government's stalling on the ban. Listen to Abigail's conversation with 5 Live presenter Colin Murray and PETA's Kate Werner below.
What Is Foie Gras And Why Is It Cruel?
Foie gras farmers produce foie gras by taking a duck or goose by the neck, forcing a metal pipe down their throat and pumping unnatural amounts of grain and fat directly into their stomach.
Animal Equality has investigated a number of foie gras farms in France and Spain over the years and the suffering is clear to see.
The harrowing images show ducks and geese suffering in barren cages, terrified and struggling while they are brutally force-fed using metal tubes.
Actor and activist, Peter Egan, joined us during one of the investigations and commented on how afraid the geese were.
He said, "As soon as the worker emerged through the door, the geese started panicking, turning frantically to the back of their cages and trying desperately to escape. There was no way they could get out but still they tried. They clearly knew what was about to happen to them."
Force-feeding is so brutal that the production of foie gras is already banned in the UK and in 22 countries in the EU. But while British farmers are banned from making the product, it's not yet illegal to sell it here.
This loophole allows the foie gras industry to import around 200 tonnes of foie gras into the UK each year. Hundreds of thousands of ducks and geese are force-fed and killed to make it.
How Can You Help Ducks And Geese?
In 2017, Animal Equality launched a campaign to ban foie gras imports in the UK and we have made significant progress, with cross-party political backing, widespread public support, impactful protests, and more.
In 2021, we handed in over 225,000 petition signatures to 10 Downing Street, where we were joined by Peter Egan, along with Michelin-starred French chef Alexis Gauthier.
Despite suggestions from Government officials, we are yet to see concrete steps being taken to ban foie gras imports. We are continuing to lobby the Government until this crucial ban, which would impact around 250,000 birds a year, is put into UK law.
Over 275,000 people have now signed Animal Equality's petition for a foie gras ban, and a YouGov poll last year, commissioned by Animal Equality, found 81% of UK citizens who expressed an opinion in the survey were in support of a ban.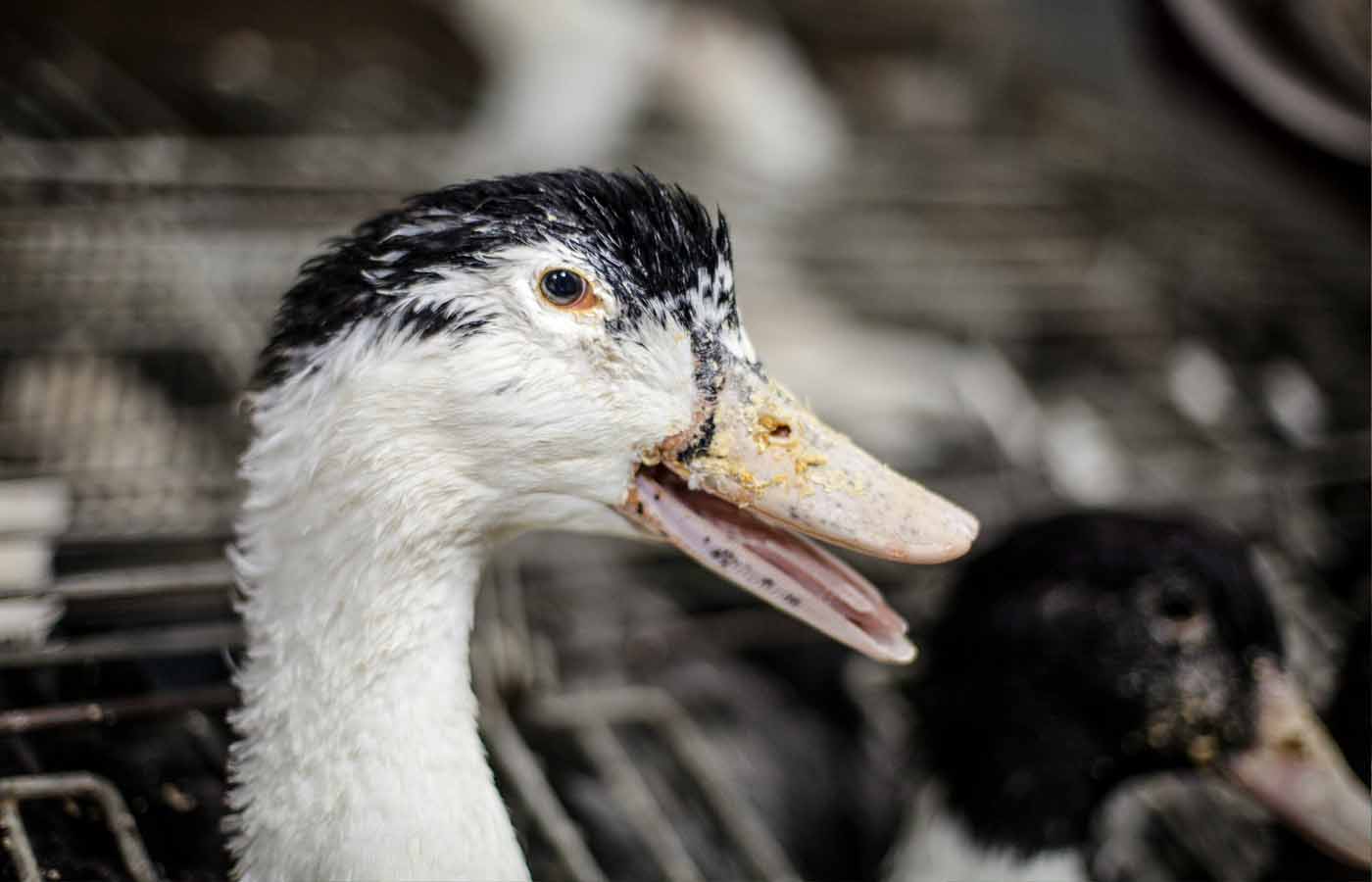 END THE CRUELTY
Foie gras is immensely cruel. Its production causes ducks and geese severe physical and psychological pain. You can protect ducks and geese by opting for plant-based alternatives.
---
Latest News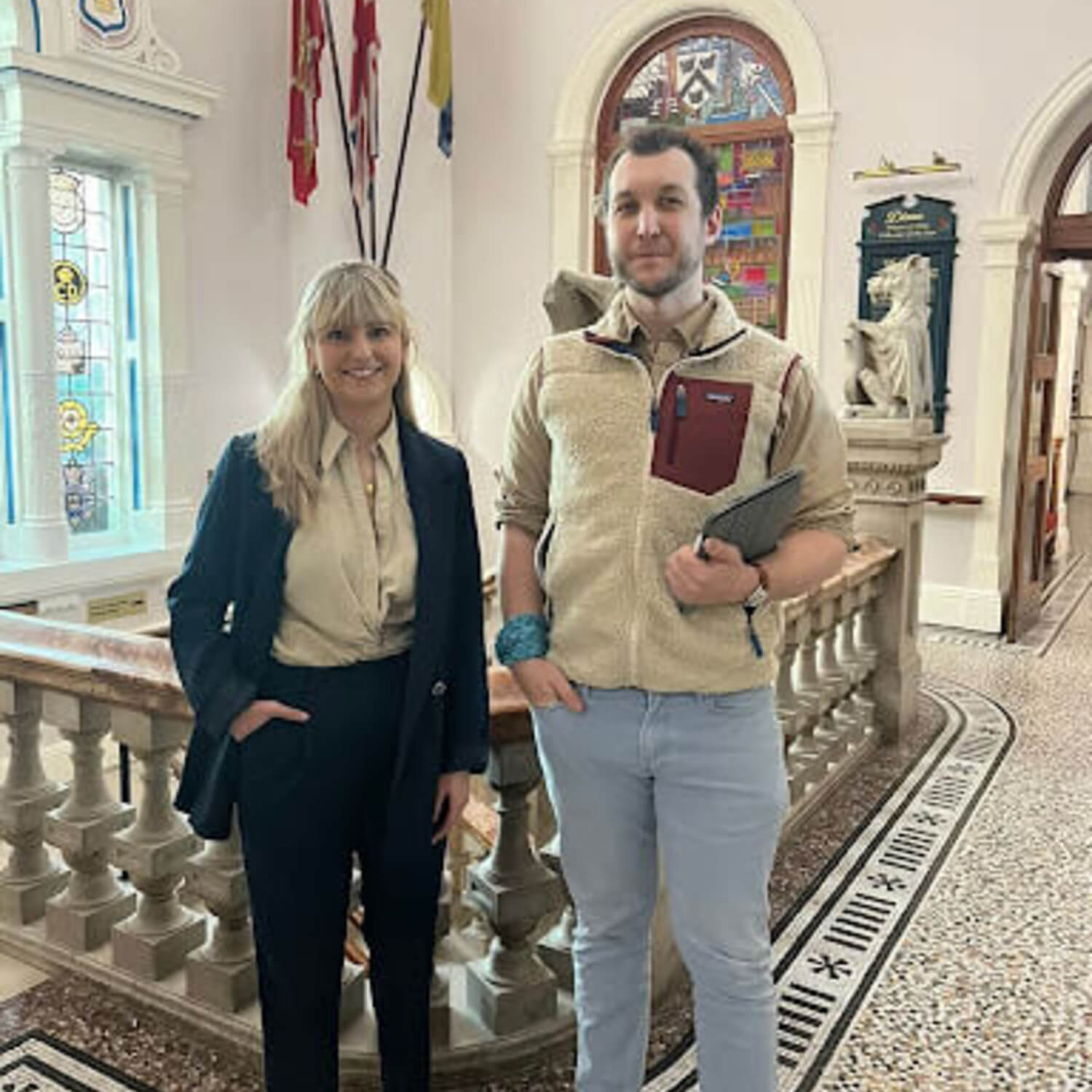 01/12/2023
---
On Wednesday 29th November, Councillors on the Planning Committee for North East Lincolnshire Council approved proposals for a controversial on-land intensive salmon farm in Cleethorpes, with four opposing and seven in favour. With plans to produce 5,000 tonnes of dead fish per year, there are no other fish farms of this scale in operation currently in the UK. Once constructed, the facility will be one of the largest in the world.
24/11/2023
---
Each year more than 200,000 tonnes of foie gras made by force-feeding are imported into the UK. Its production is so cruel that it is illegal to make in the UK, yet we hypocritically continue to permit imports. Previously unpublished images taken inside several duck farms in France show the terrible animal suffering involved in foie gras production.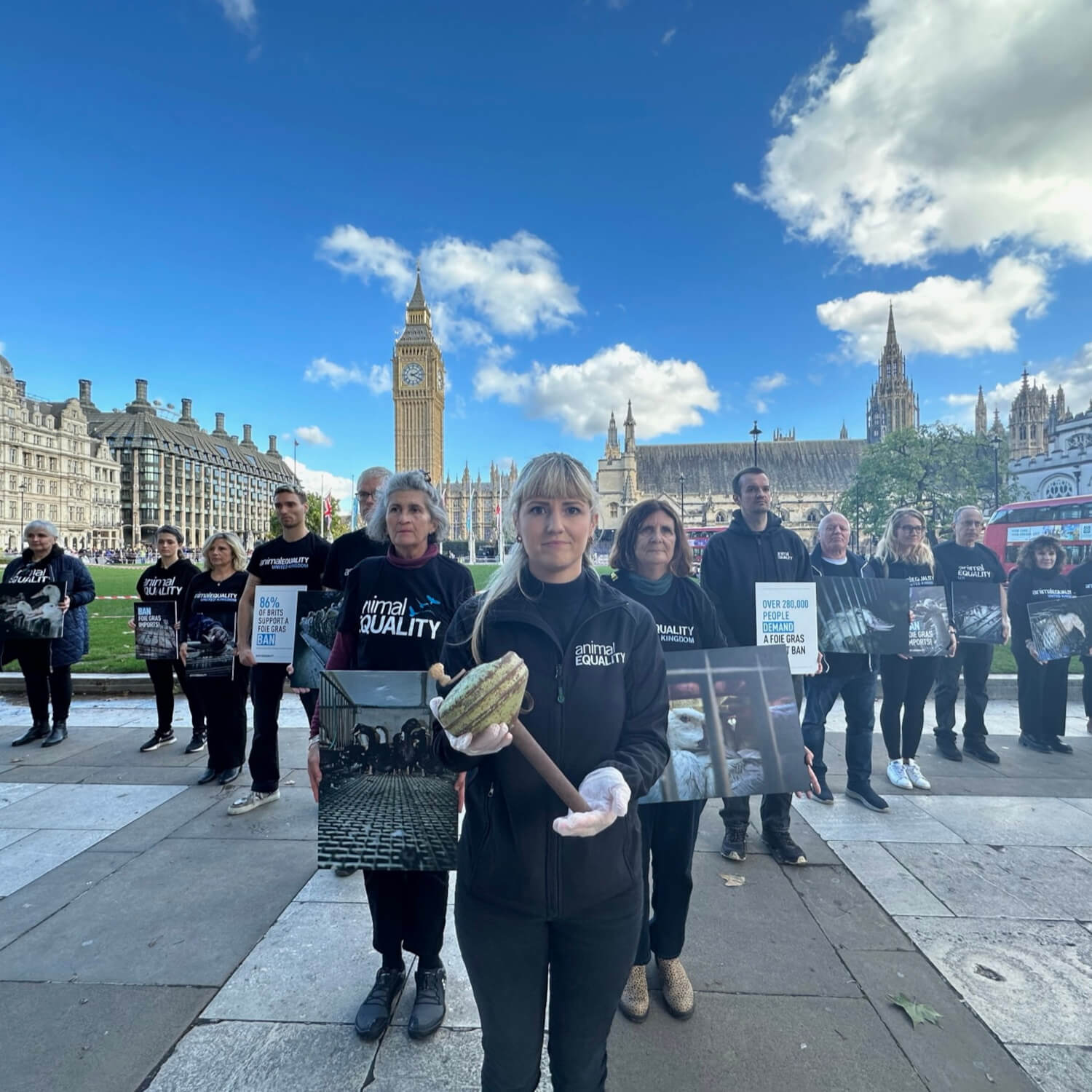 03/11/2023
---
Following conversations with Animal Equality, Giles Watling MP successfully tabled a Westminster Debate, speaking up for millions of ducks and geese trapped in cruel foie gras farms.