News
Get the latest news and updates from Animal Equality
Animal Equality Holds Event At Parliament: Here's What Happened
22/11/2022
Updated: 01/01/2023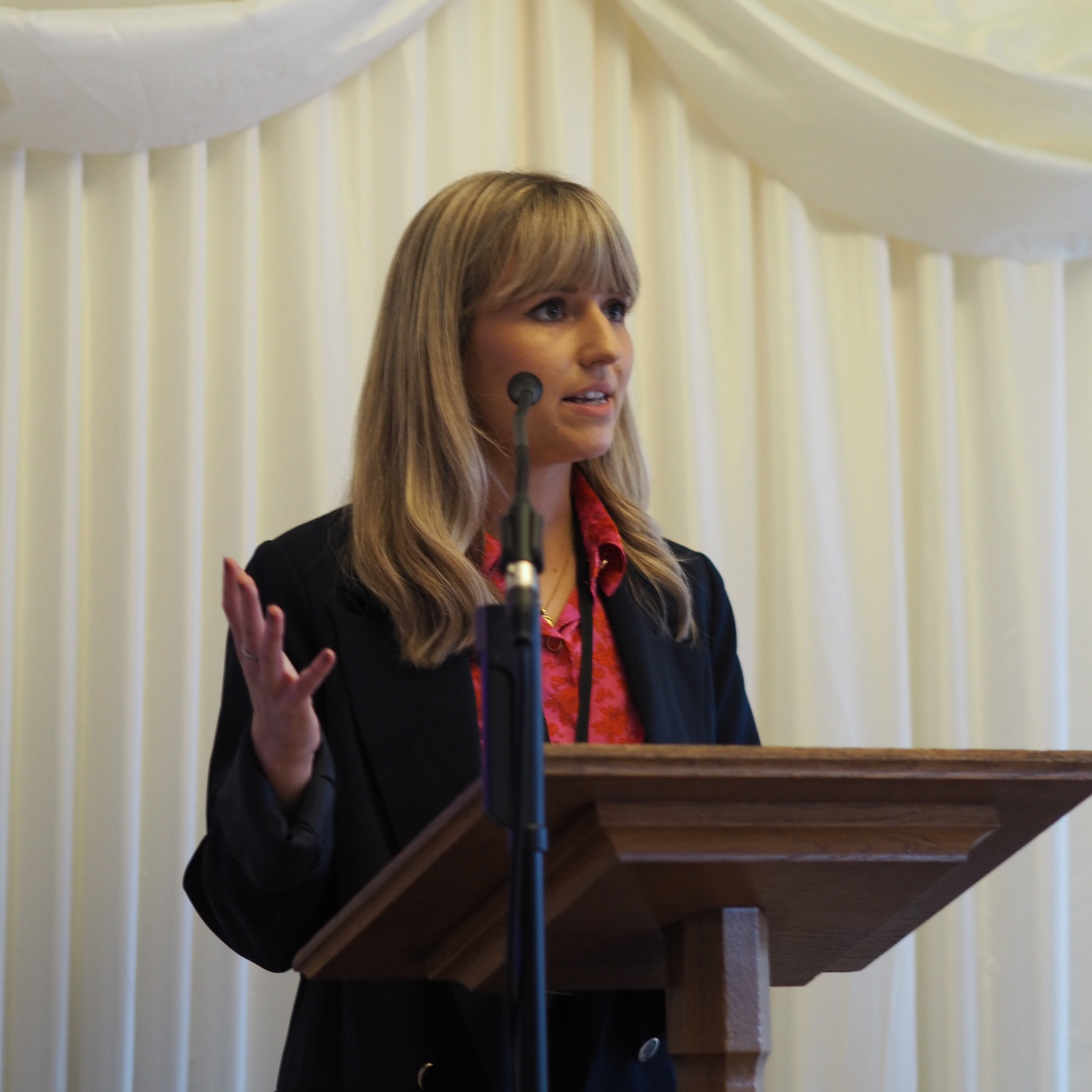 Animal Equality was at Parliament yesterday representing millions of animals who are abused and exploited on UK factory farms.
Over the years, Animal Equality has collected hundreds of hours of footage from inside factory farms and slaughterhouses showing farms breaking animal welfare laws without serious consequence.
Animal Equality's investigators have documented:
Pigs having their tails cut off routinely on farms without pain relief.
Cows on dairy farms who can barely walk because they're forced to walk day in, day out on concrete floors, carrying unnaturally high volumes of milk in their udders.
Chickens who can't stand up because their bones have buckled under their enormous weight. They're unable to reach water and they die of thirst.
Salmon who are slaughtered while still conscious.
Now we're demanding change. Over 70,000 people have signed our petition demanding that the Government prosecutes animal abusers and holds the meat industry to account.
Animal Equality organised the Parliamentary event to gather support from MPs and Government officials for the campaign.
What Happened At The Parliamentary Event?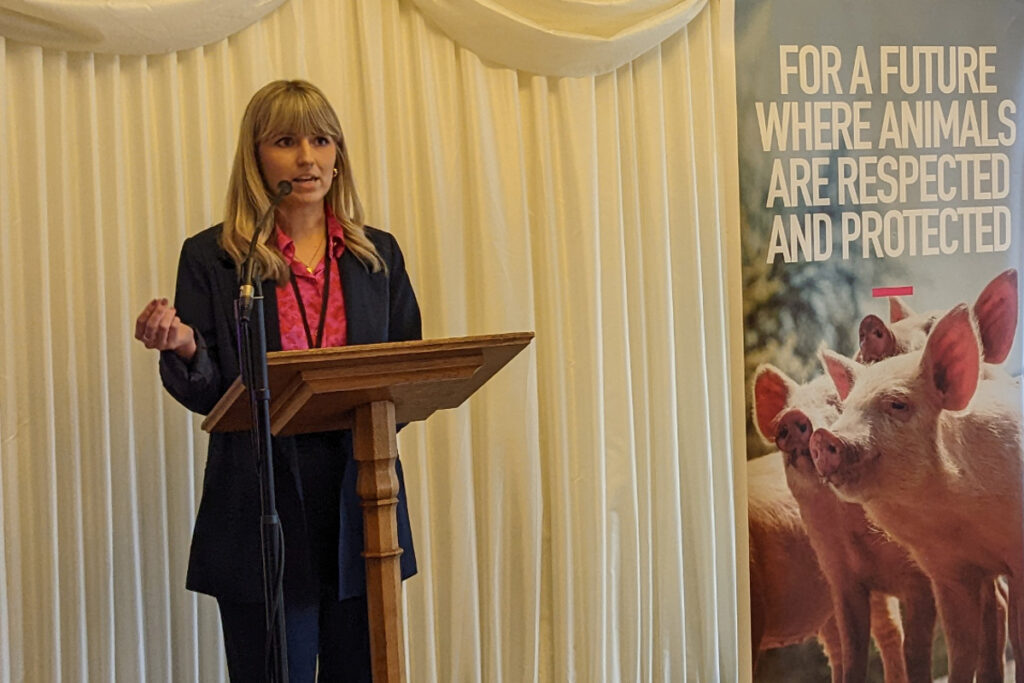 The event started with speeches given by Animal Equality's Executive Director, Abigail Penny, and actor and activist, Peter Egan.
Abigail spoke about Animal Equality's findings from years of investigation including footage of pigs being jabbed with pitchforks, newborn calves being slapped and force-fed, and sheep getting caught in slaughterhouse equipment.
Just because farmed animals are hidden away behind closed doors doesn't make their suffering any less real. We cannot continue to turn our backs on the animals trapped within these industries. This is why we must ensure laws are upheld.

Abigail Penny, Executive Director of Animal Equality UK
Abigail also spoke about some of the main causes of the lack of enforcement and called for animal protection organisations, politicians and regulatory bodies to work together to help animals.
Peter Egan also gave a speech. He first spoke about how he's felt frustrated with the Government's failure to deliver on its promises to protect animals. He spoke about the foie gras import ban, the end to trophy hunting, a ban on fur imports, and many other laws the Government said it would introduce but has so far failed to deliver.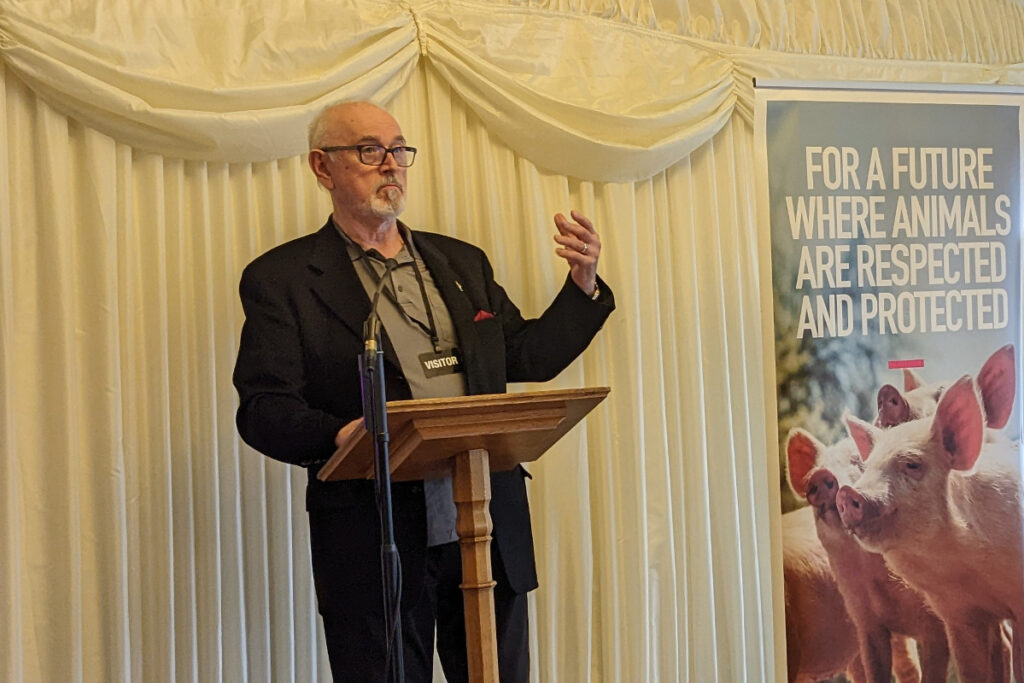 Peter also said this moment could be a wake-up call and a spark for change. He thanked everyone who attended the event and urged them to talk about the Enforcement Problem with other MPs and policy-makers.
The Government has promised better for animals, yet breaks these promises time and again. Where is our foie gras import ban? Where is the end to trophy hunting? Why are we still allowing fur to enter our shores?

Peter Egan, Actor and animal activist
The Parliamentary event was attended by MPs, Government officials, experts in animal law and animal welfare, and representatives of animal protection organisations including Animal Equality, Animal Aid, The Humane League, Animal Ask and Open Cages.
Sir Roger Gale MP hosted the event with Animal Equality and gave one of the opening speeches. Sir Peter Bottomley MP also attended the event.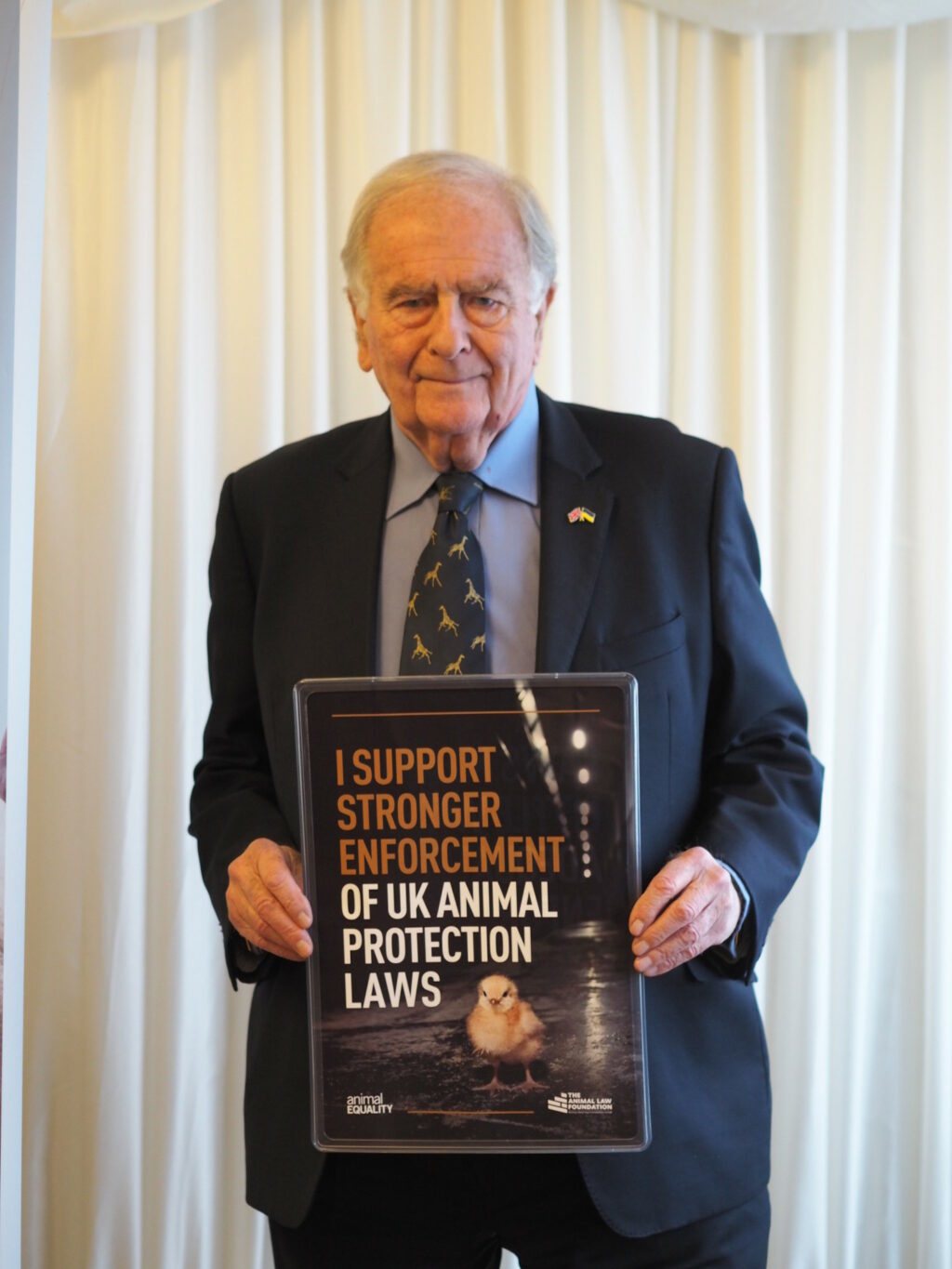 Edie Bowles from The Animal Law Foundation gave a speech and spoke about her experience as a solicitor in animal law and the number of cases she's seen where animal cruelty has gone unpunished.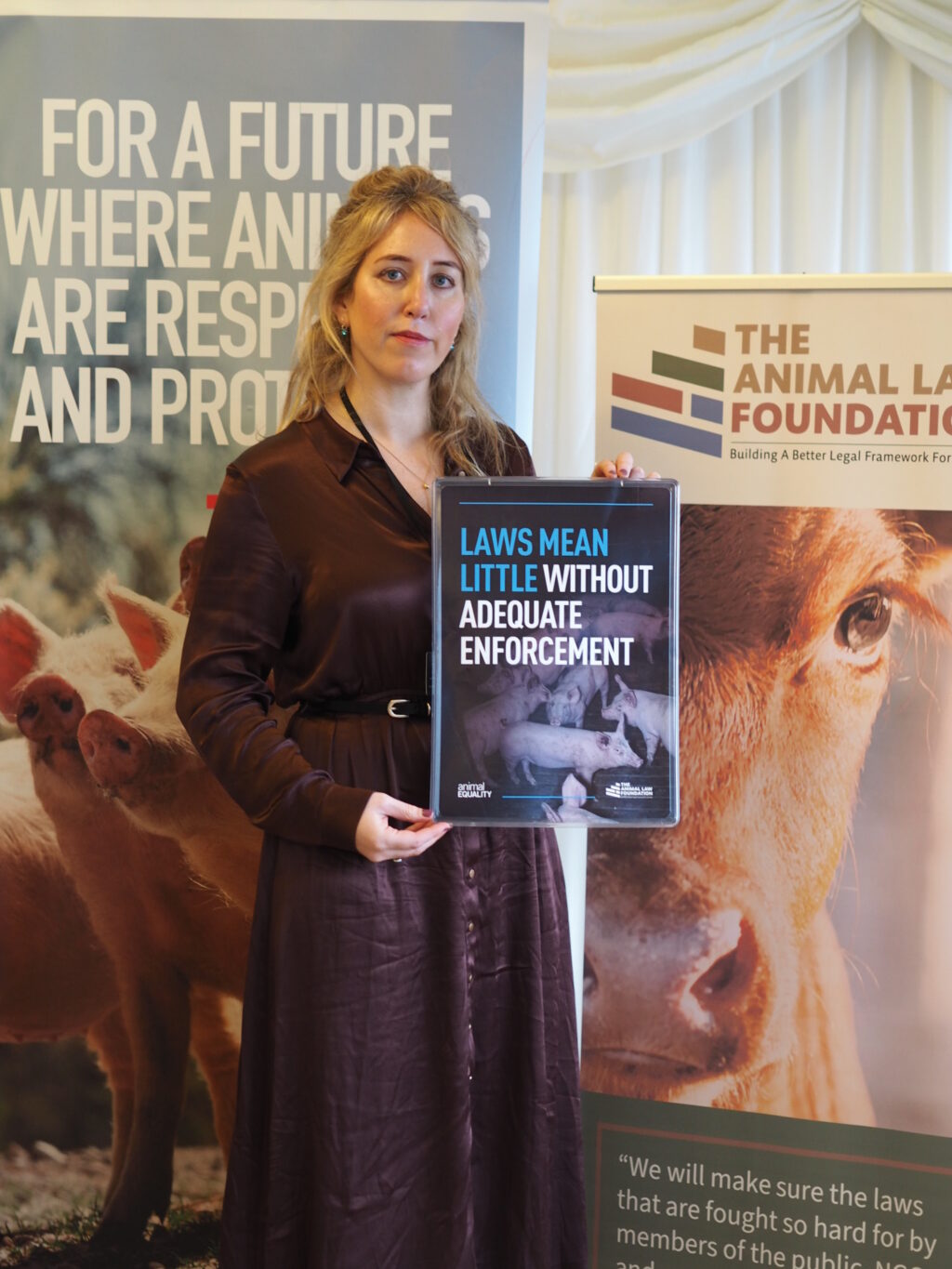 What's Next For Animals?
The Parliamentary event brought the issue of a lack of enforcement of animal laws to the attention of politicians. Animal Equality will continue to work with MPs to increase support over the coming months.
Animal Equality will also be working with politicians and experts on a solution to the problem which can be put forward and voted on in Parliament.
A Message To Animal Equality's Supporters
Animal Equality's supporters are the driving force behind the campaign. Over 70,000 people have signed the petition demanding that the Government prosecutes animal abusers and holds the meat industry to account.
Animal Equality's supporters have also funded the investigations that underpin the campaign. Many of these investigations were detailed in a new report published earlier this month by Animal Equality and The Animal Law Foundation.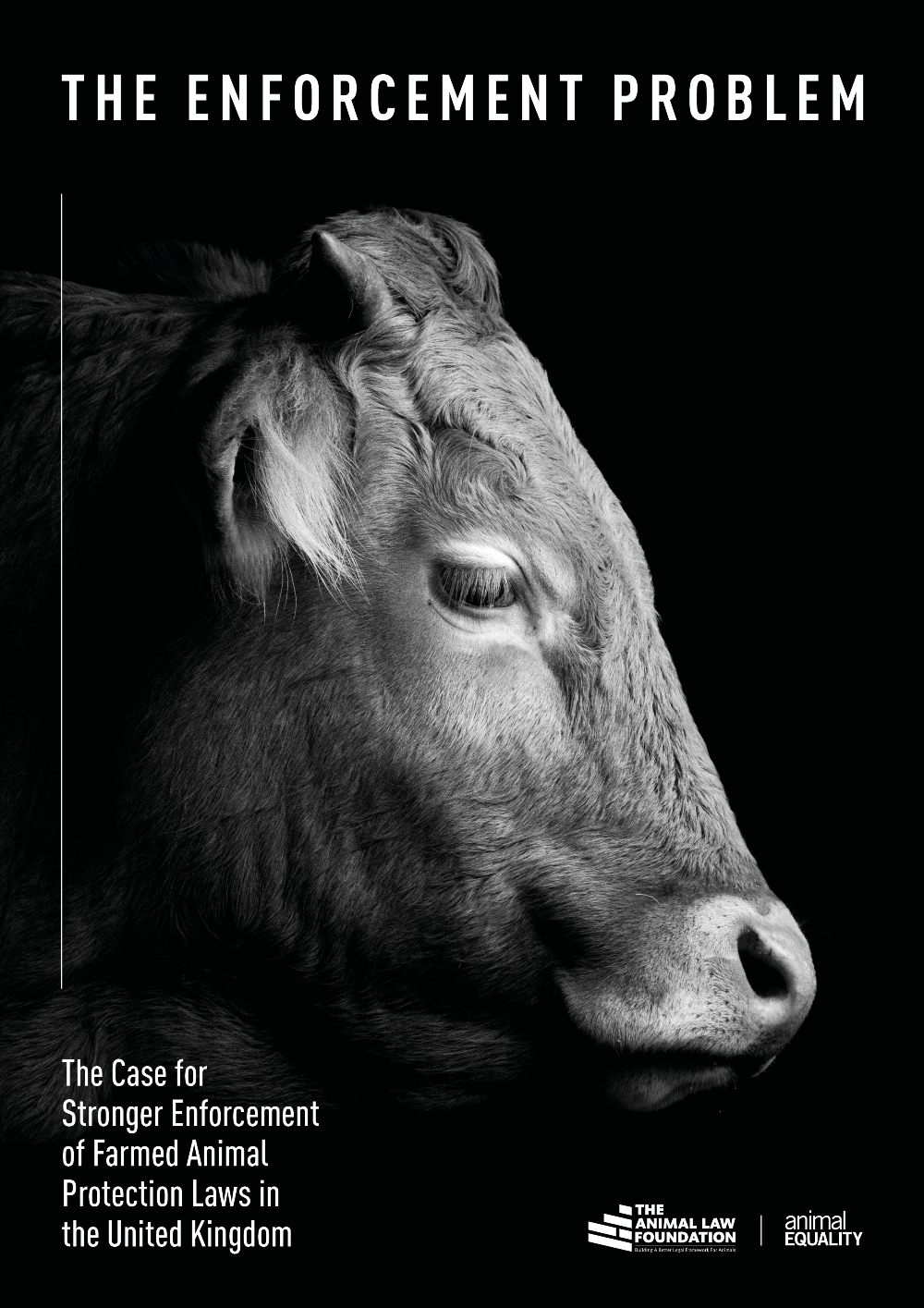 The report – titled The Enforcement Problem In The UK – investigated hundreds of documents, files and data-sets from the Government and local authorities to show the extent of the issue. It was presented to attendees at the event.
Peter Egan recorded a message at the Parliamentary event to thank Animal Equality's supporters for their contributions so far.
You can help animals today
There are animals out there right now, scared and in pain on factory farms, who don't understand why someone's hurting them.
Animal Equality is fighting to protect them but we need your support.
Our investigators go into factory farms and slaughterhouses with cameras to uncover the truth. They rely on people like you to support them and to help animals.
Will you stand by them?
---
Latest News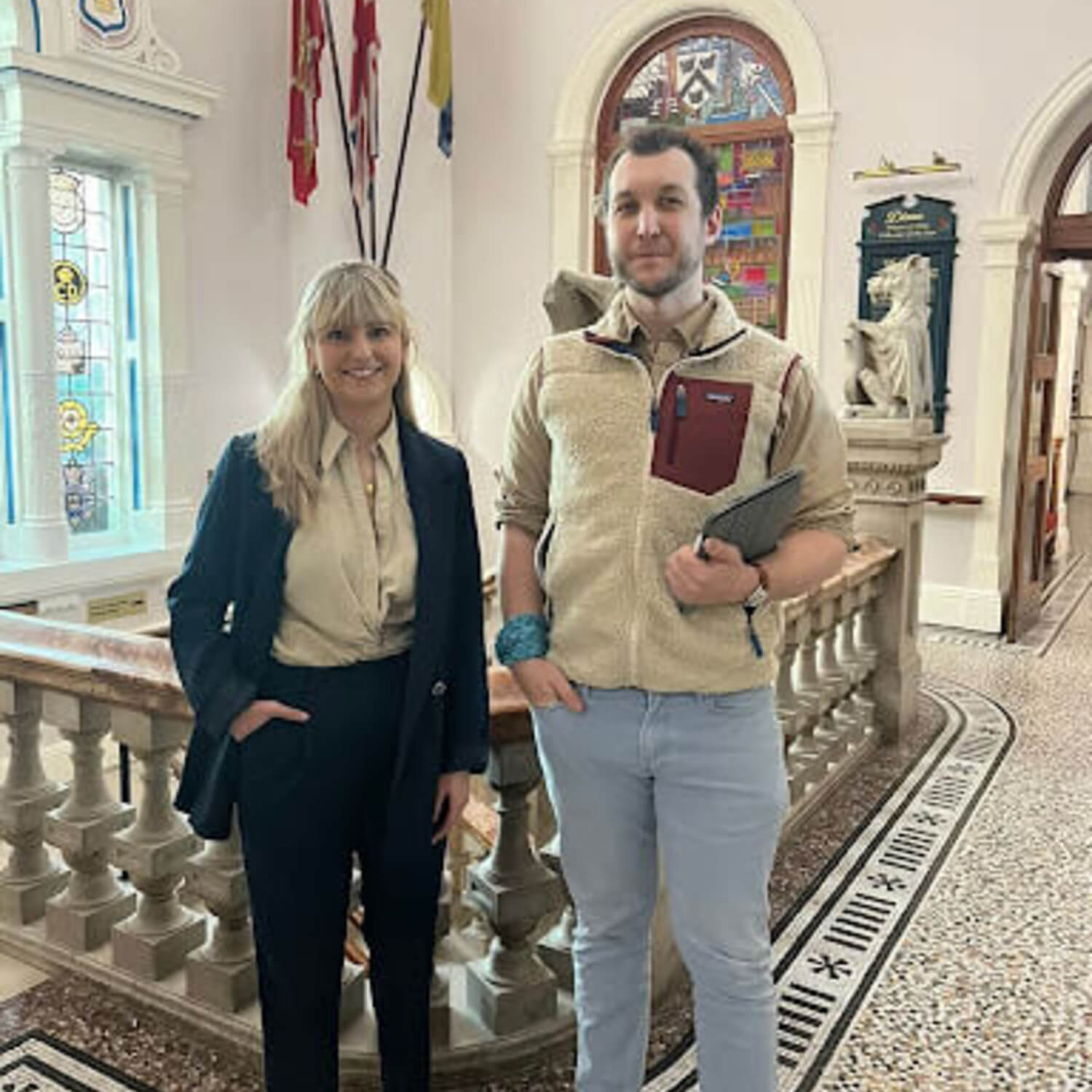 01/12/2023
---
On Wednesday 29th November, Councillors on the Planning Committee for North East Lincolnshire Council approved proposals for a controversial on-land intensive salmon farm in Cleethorpes, with four opposing and seven in favour. With plans to produce 5,000 tonnes of dead fish per year, there are no other fish farms of this scale in operation currently in the UK. Once constructed, the facility will be one of the largest in the world.
24/11/2023
---
Each year more than 200,000 tonnes of foie gras made by force-feeding are imported into the UK. Its production is so cruel that it is illegal to make in the UK, yet we hypocritically continue to permit imports. Previously unpublished images taken inside several duck farms in France show the terrible animal suffering involved in foie gras production.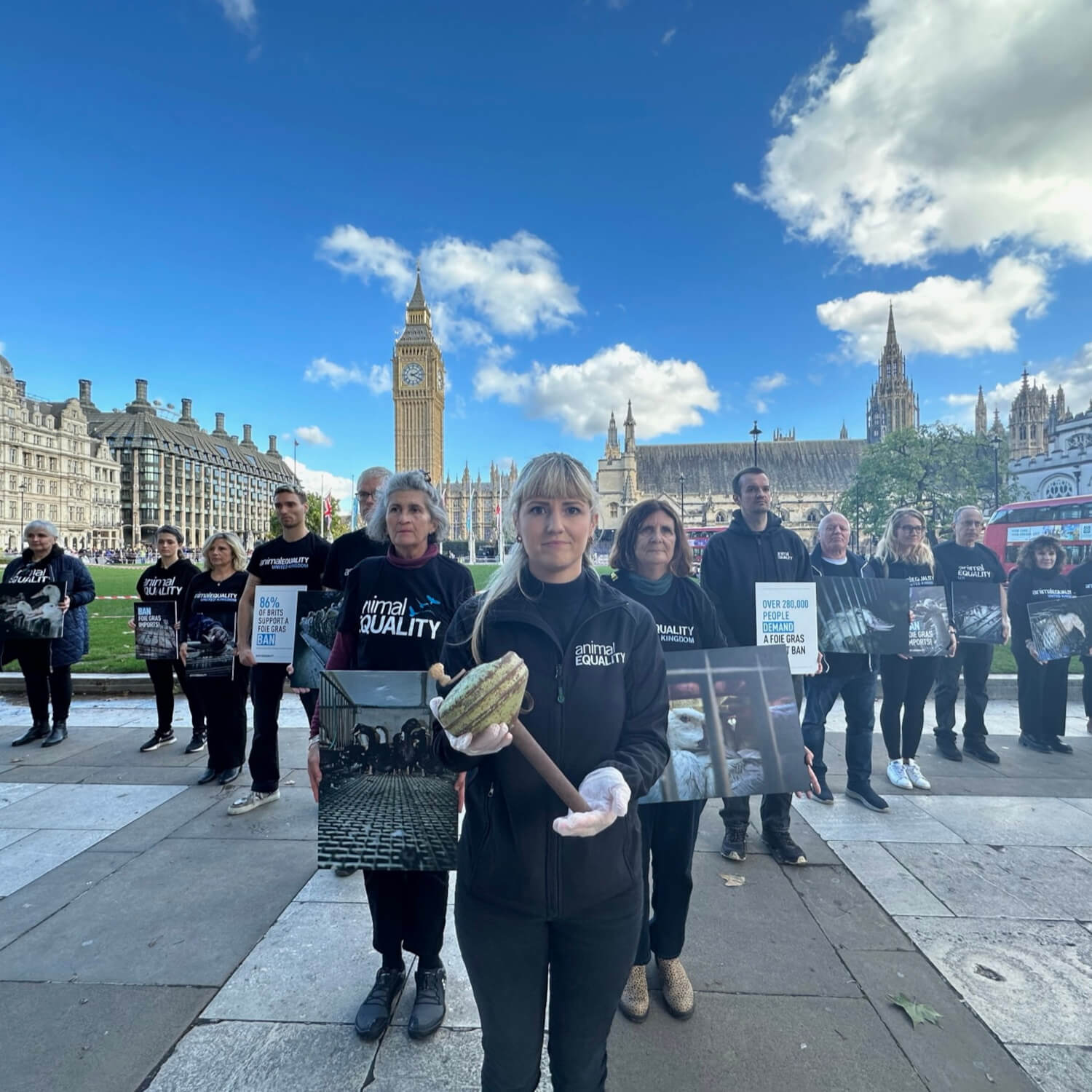 03/11/2023
---
Following conversations with Animal Equality, Giles Watling MP successfully tabled a Westminster Debate, speaking up for millions of ducks and geese trapped in cruel foie gras farms.