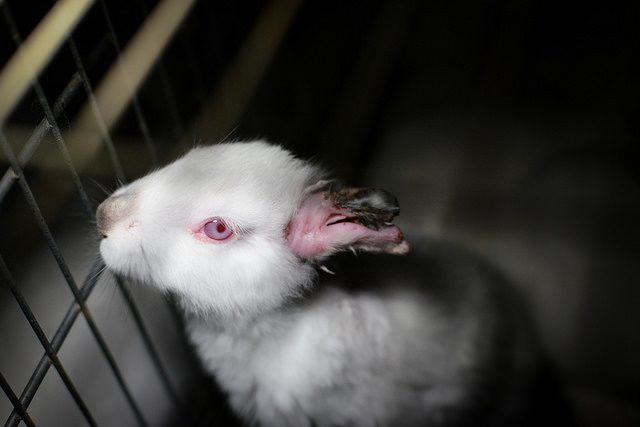 It's time to ban rabbit cages in Europe!
06/03/2017
United Kingdom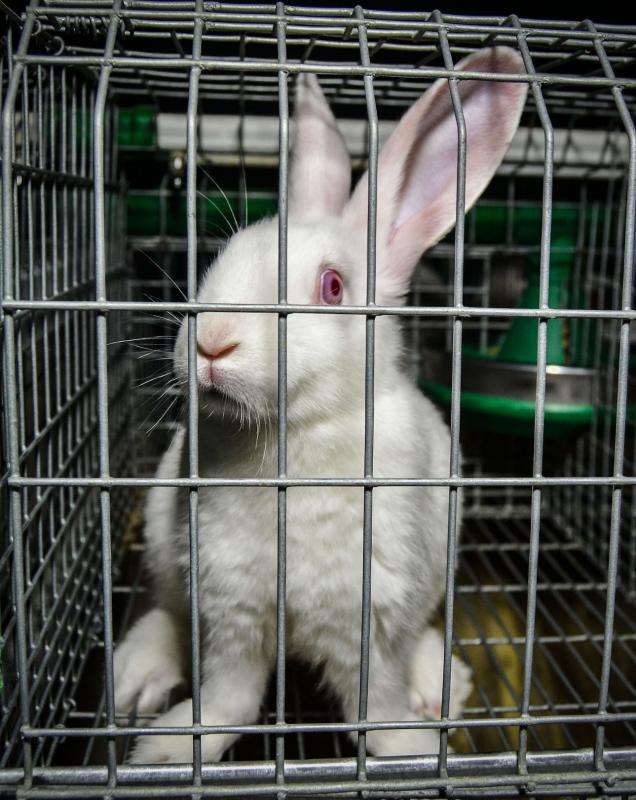 On Tuesday, March 14th, the European Parliament will vote on measures to regulate rabbit farming in Europe that could put an end to the use of barren battery cages. Astonishingly, around 340 million rabbits are currently confined in these cages on European farms – conditions that would be illegal for hens. Despite being the second most numerous farmed animal in Europe, there is currently no species-specific legislation to protect rabbits.
Today, Animal Equality has released a shocking video with never-before-seen footage from several rabbit farms in Europe and is demanding that all Members of the European Parliament commit to animal protection by voting in favour of the elimination of cages on rabbit farms.
Animal Equality investigators have visited 75 rabbit farms in Spain and Italy – where more than 60% of Europe's rabbit farms are located – and documented extreme suffering on every one, including: rabbits left with open and infected wounds; countless dead rabbits left to rot in cages with the living; and even cases of cannibalism due to the unnatural and stressful conditions.
Downton Abbey star Peter Egan has lent his support to Animal Equality's campaign, stating "Right now millions of rabbits are suffering and dying in barren battery cages on farms across the EU – in conditions that would be illegal for chickens or pigs. British MEPs now have the opportunity to end this extreme cruelty by voting in favour of measures to ban rabbit cages on March 14th. The animal-friendly voters of Britain are calling on them to be our voice."
Members of the European Parliament's Committee on Agriculture have already voted in favour of this report on January 25th, which is an initiative by German MEP Stefan Eck (GUE/NGL). Among other regulations, this report recommends eliminating cages so rabbits can be on the ground, thus being able to develop some of their natural social behaviours.
Please take a moment to email British MEPs today and kindly ask them to support a ban on rabbit cages: www.animalequality.net/banrabbitcages
---