It's Organic September, but what does that mean for animals?
05/09/2018
Last week we released shocking scenes of newborn calves being brutally handled and force-fed on an organic dairy farm linked to Yeo Valley and Waitrose. However, despite the cruelty we uncovered, the Soil Association are refusing to suspend Coombe Farm from their certification scheme – instead offering "improvement recommendations". This disappointing and utterly incompetent response to our footage proves just how meaningless their certification really is.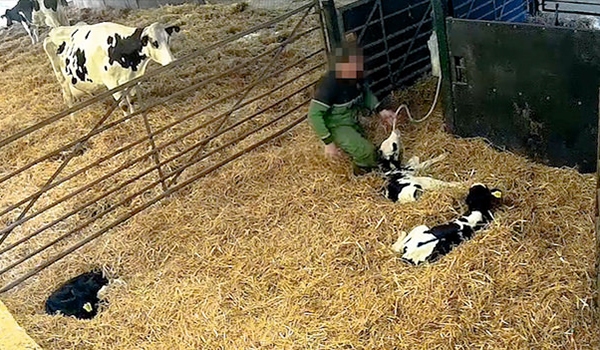 While we were pleased that RSPCA Assured immediately suspended the farm for breaches of their welfare standards and issued a statement saying they were "shocked and disgusted by the footage", the Soil Association's failure to take adequate action against Coombe Farm goes to show that labels don't protect animals from suffering and 'organic' does not equal high welfare.
Rather than firmly deal with the certain failings on Coombe Farm, the Soil Association seem more concerned with implying that we misrepresented scenes in our video – which is an outright lie – rather than dealing with their own shortcomings. We are astounded that they have the audacity to suggest that we would manipulate footage when it is in fact their own certification which is misleading consumers. Those who have confidence in the organic label think that when they purchase Soil Association-assured products they are buying from farms with a high standard of animal welfare. As our investigation has proved, this is not the case.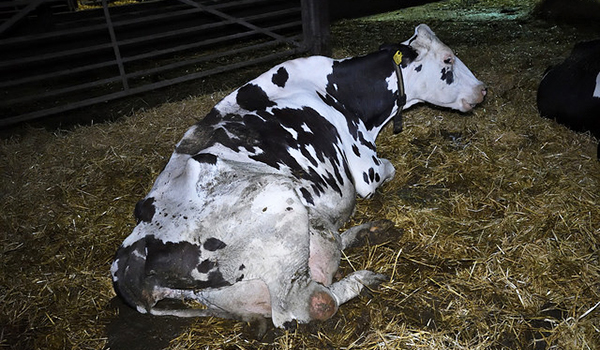 In a blog post addressing our footage, the CEO of the Soil Association defended the decision to allow Coombe Farm to keep their certification, claiming that "in many ways the facilities and animal wellbeing look exemplary". This is frankly an insult to the many consumers who place their trust in the Soil Association stamp of approval and who could now be unknowingly purchasing products from a farm which, when we visited, didn't even meet the minimum legal guidelines for keeping calves. We urge the Soil Association to take stronger action against Coombe Farm at once!
It's clear that consumers can't trust the Soil Association's 'organic' label. The only way to be sure that cows aren't suffering for your glass of milk, tub of yoghurt or slice of cheese is by choosing from the many plant-based alternatives available.