News
Get the latest news and updates from Animal Equality
Hundreds of Chickens Die in a 24-hour Period on Farms Linked to Tesco
15/08/2020
Updated: 30/11/2020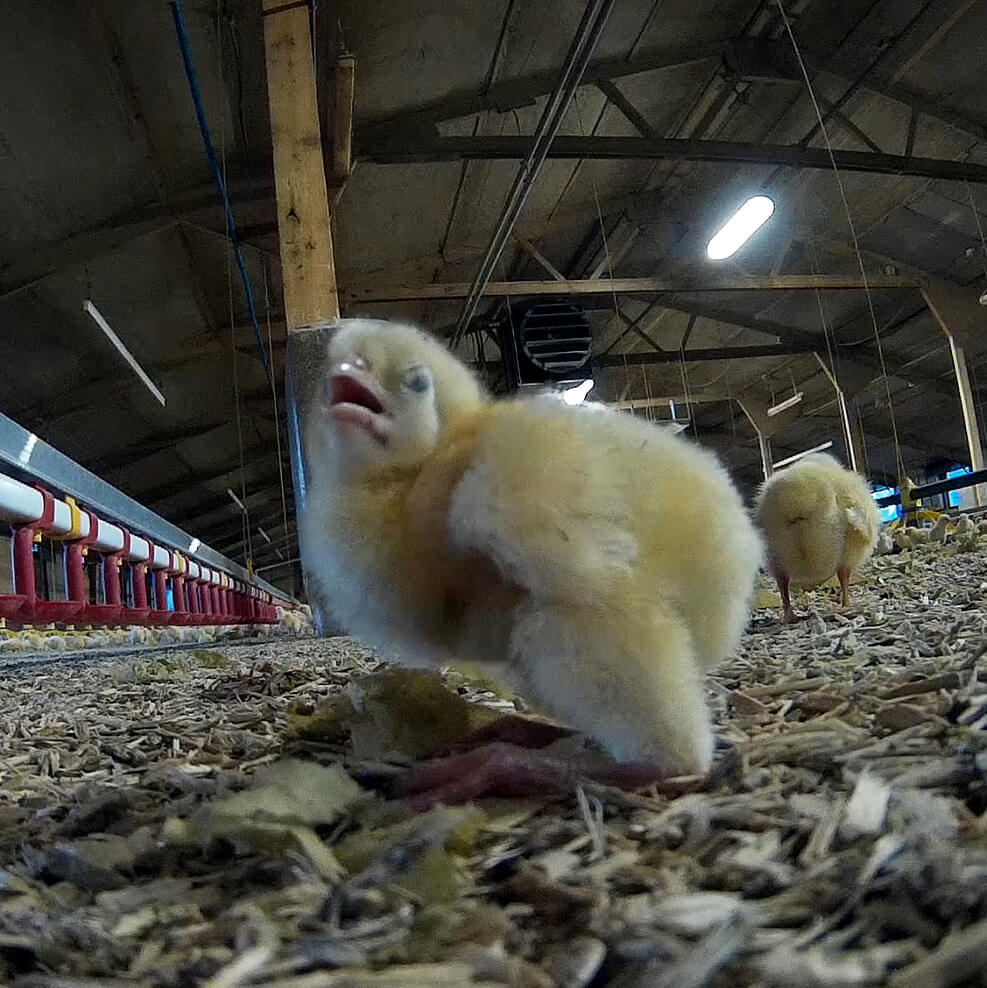 Today, Animal Equality exposed devastating animal suffering on four chicken farms linked to major supermarket brand, Tesco. The farms, based in Lincolnshire and Nottinghamshire, are all operated by Moy Park – one of the UK's biggest chicken producers and a supplier to Tesco.
Filmed by a brave undercover investigator, the stomach-churning footage shows:
● Chicks tossed onto farm floors from a height, causing injuries and even death for some birds;
● Hundreds of chickens killed or left to die on-site each day – in one case 500 in a single shed within a 24-hour period – due to apparent weakness or small size;
● Workers killing birds by stretching or snapping their necks or, in many instances, cutting the animals' necks against sharp edges of nearby buckets or metal feed lines. Alarmingly, some chicks move frantically or blink for minutes after this;
● Chicks trapped in overcrowded barns, unable to access outdoor sunlight or carry out their natural behaviours;
● Chickens suffering from injuries and leg issues due to their huge size.
Paperwork on on-site noticeboards evidence that all four farms were independently audited by Integra Food Secure Ltd (NSF International), a service provider approved and contracted by Tesco at the time of filming. The paperwork also detailed a list of 'Tesco contacts' including a Tesco executive.
Filming took place in late 2019. The footage was passed on to Defra's Animal and Plant Health Agency, the RSPCA and Red Tractor in early 2020.
"It's about making money"
When questioned by Animal Equality's investigator about the alarmingly high rate of chicken deaths on-site, one Moy Park farm worker said: "I can look at a day-old chick and say that's going to make 1.85 [kg] at 32 days or it's not. If it isn't, there's no point feeding it. It's cheaper to kill it and get rid of it. Because at the end of the day it's about making money."
Adding: "Mr Tesco will say 'right, I want 100,000 birds at 1.8 kilos'"
He also stated: "If I'm going to grow a bird for 30 days, feed it, keep it warm, let it drink the water and everything else, and then it not get processed at the factory because it's not big enough, it's just rejected, then I've just spent a pound feeding it. Well the more of those you can get out, the better the profitability of the farm will be; the better the profitability of the company will be."
Whilst many sectors struggle, supermarkets have seen a surge in sales over recent months. Following initial panic buying and continued stockpiling due to COVID-19, Tesco reported a steep rise in sales, with online purchases up by 48.5% in the first quarter of 2020. The major food retailer is forecasted to see pre-tax profits of £1.85 billion – nearly £300 million more compared to last year's tax year.
Modern chicken farming
This is not the first time that we've uncovered serious animal suffering on Moy Park chicken farms. In 2019, we filmed birds living in horrifying conditions in huge double-decker sheds. Dead chicks were left to rot for days and many of those that were still living had serious leg injuries.
And, just days ago, we revealed covert footage from another eight farms operated by the poultry giant. Chickens on these farms were similarly confined in severely overcrowded barns and dying in their droves; other smaller birds were deprived of water as drinkers are routinely raised to a height that they are unable to reach. Many chickens were also found to have developed burns on their feet and chests from the urine-soaked floors.
Despite these findings, a Moy Park spokesperson claimed that "the overall flocks are displaying natural behaviours and appear in good health in most of the footage."

Abigail Penny, Executive Director of Animal Equality UK, said: "It is of grave concern to me that, in Moy Park's view, there were 'no major breaches' and that the horrific practices filmed are permitted under current Red Tractor standards. Clearly, this is what modern chicken farming looks like. But as consumers we hold the greatest power of all and we don't have to buy into this. You can spare animals from a lifetime of suffering, simply by choosing not to eat them."
Take action for chickens
If you're appalled by this cruelty – most of which is completely legal and standard industry practice – you have the power to help chickens every time you sit down to eat. Please, keep animals off your plate. Our loveveg.uk website has everything you need to make the switch to plant-based.
Animal Equality has launched a petition urging Tesco to sign up to the Better Chicken Commitment and eliminate some of the worst abuses for chickens within its supply chain. Sign and show your support today.
---
Latest News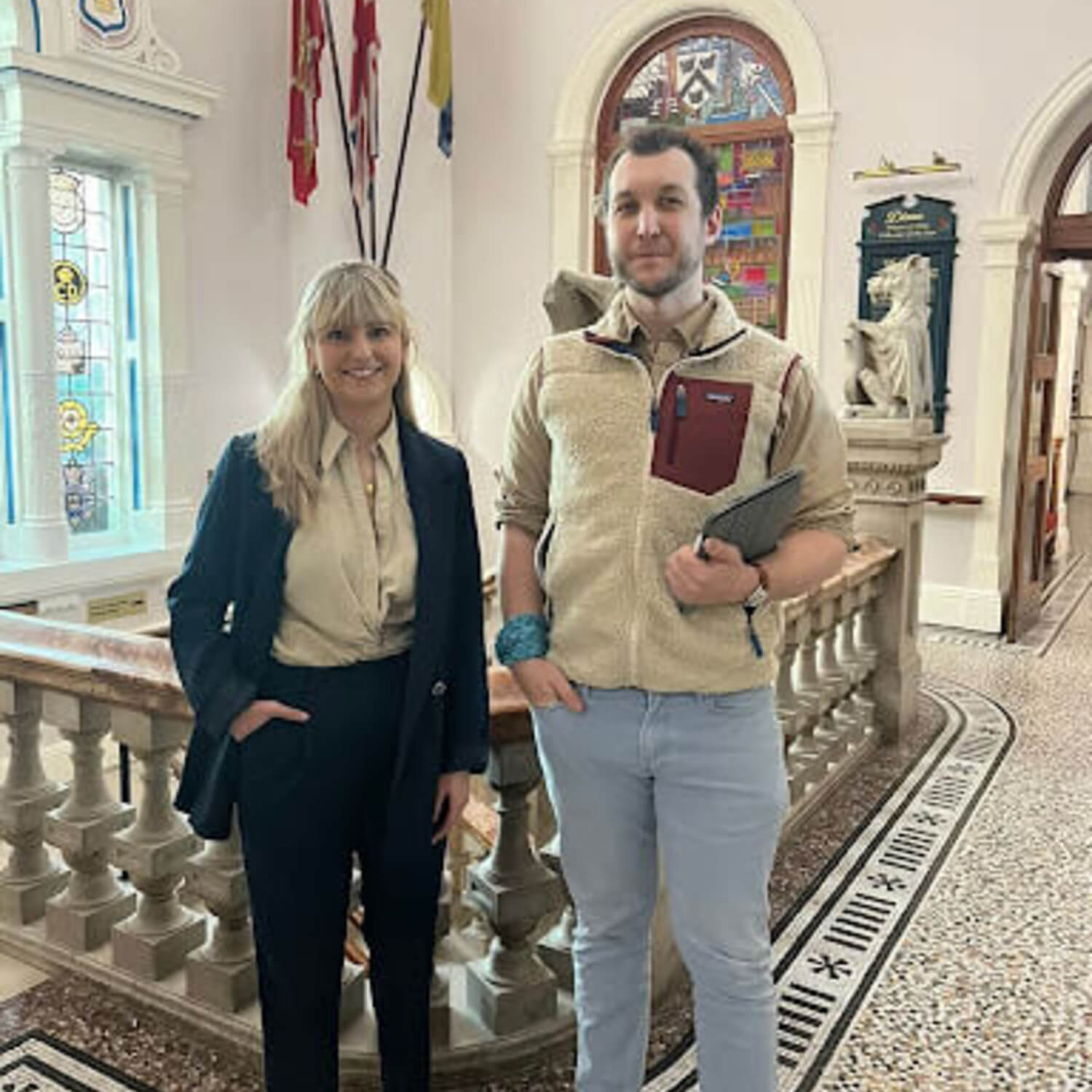 01/12/2023
---
On Wednesday 29th November, Councillors on the Planning Committee for North East Lincolnshire Council approved proposals for a controversial on-land intensive salmon farm in Cleethorpes, with four opposing and seven in favour. With plans to produce 5,000 tonnes of dead fish per year, there are no other fish farms of this scale in operation currently in the UK. Once constructed, the facility will be one of the largest in the world.
24/11/2023
---
Each year more than 200,000 tonnes of foie gras made by force-feeding are imported into the UK. Its production is so cruel that it is illegal to make in the UK, yet we hypocritically continue to permit imports. Previously unpublished images taken inside several duck farms in France show the terrible animal suffering involved in foie gras production.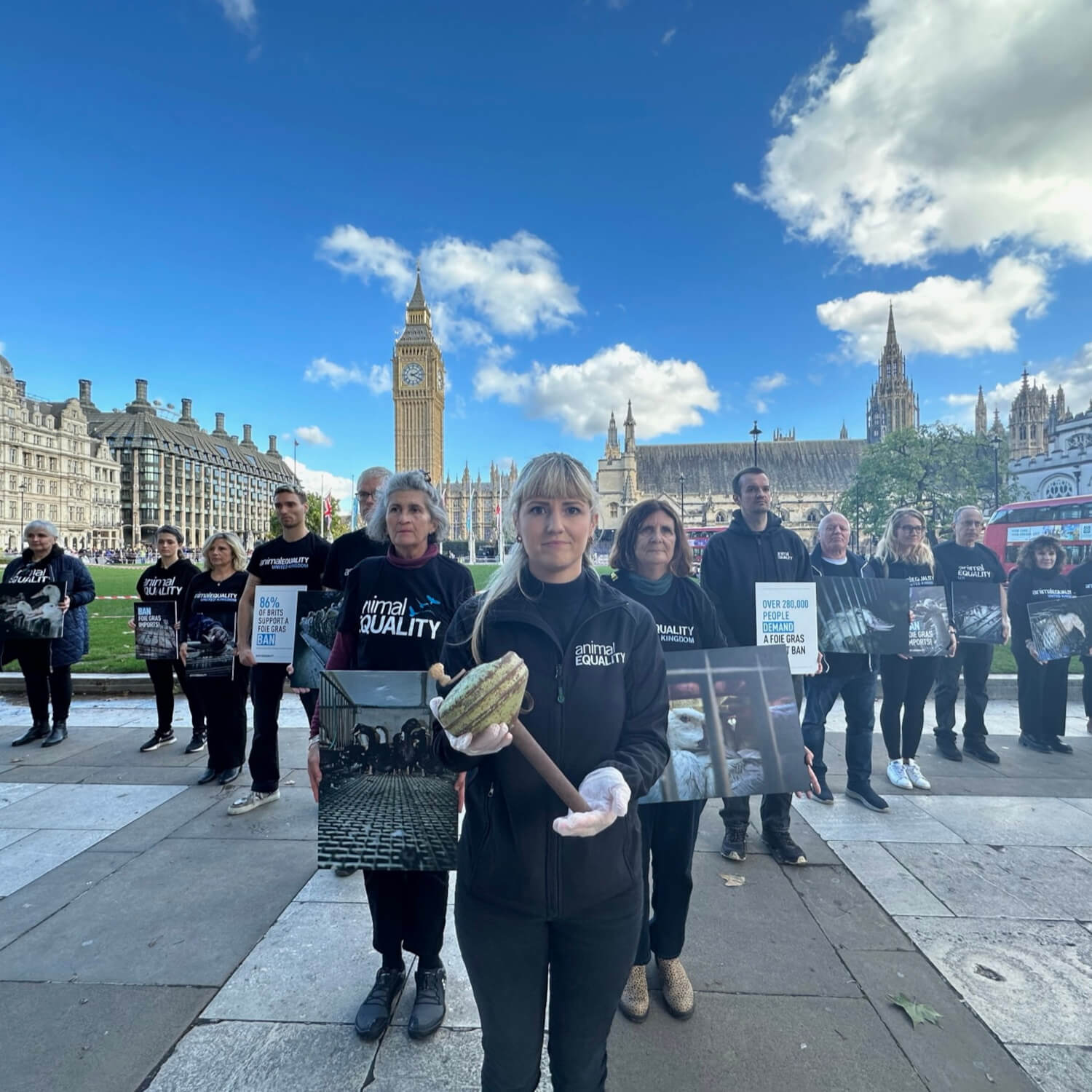 03/11/2023
---
Following conversations with Animal Equality, Giles Watling MP successfully tabled a Westminster Debate, speaking up for millions of ducks and geese trapped in cruel foie gras farms.