News
Get the latest news and updates from Animal Equality
Support for a #FoieGrasFreeGB continues to rise
03/07/2018
Updated: 14/11/2018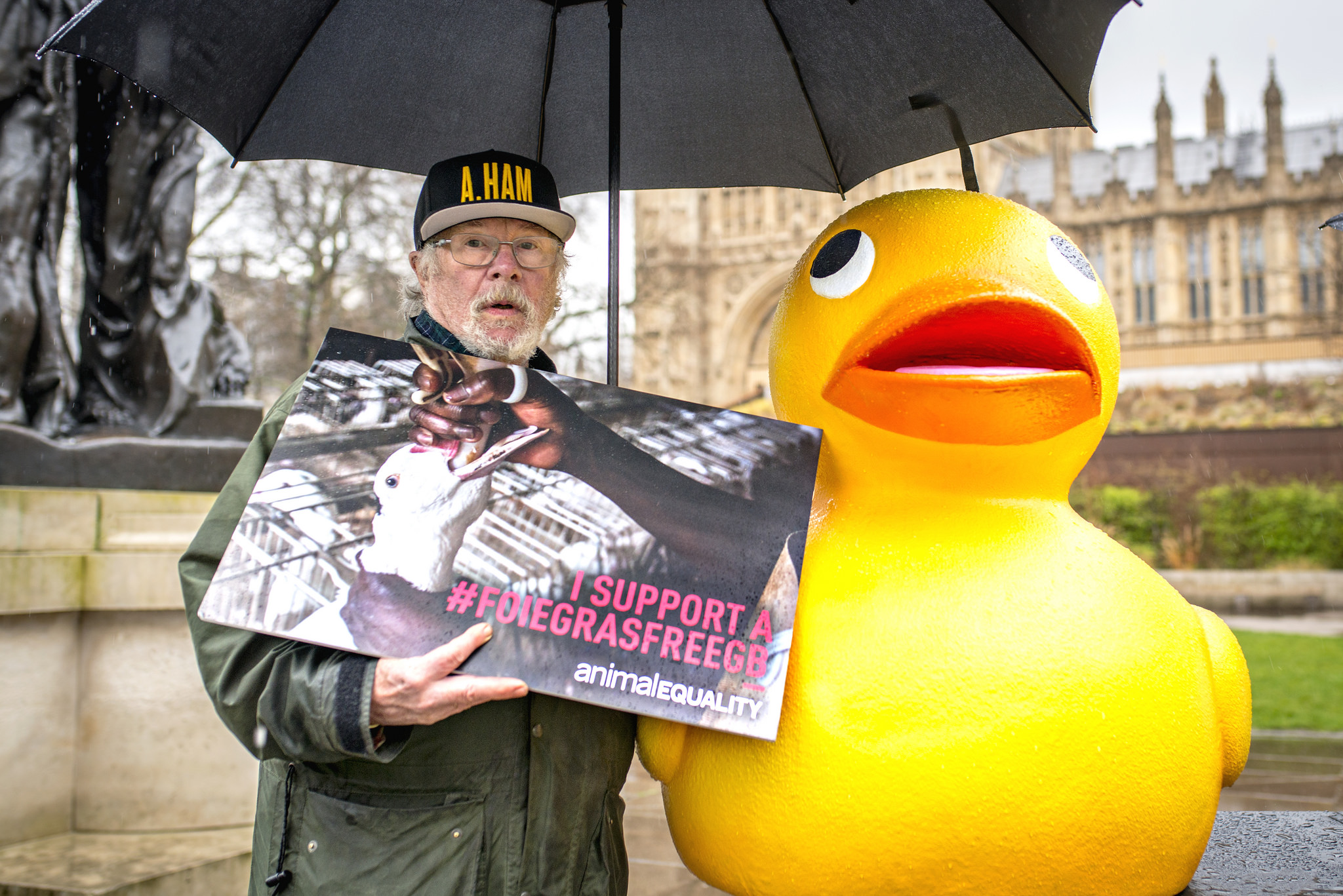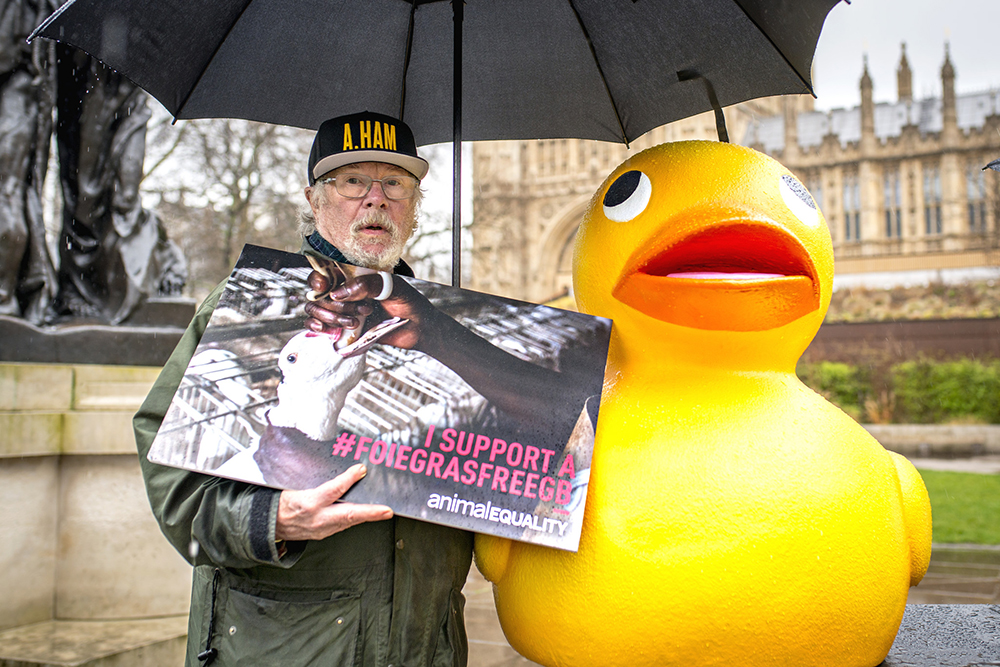 An overwhelming majority of Brits support a foie gras import ban – 79% of those who expressed an opinion – according to a YouGov poll conducted in June 2018*. This is up from 77% in June 2017.
This rise in support for an import ban coincides with increased awareness about the invasive force-feeding process behind foie gras. In the same 2018 poll, 65% of respondents were aware of the animal welfare concerns over foie gras production, up from 61% in June 2017. It is clear that when people know the brutal reality behind this 'delicacy', they believe it has no place on our shores.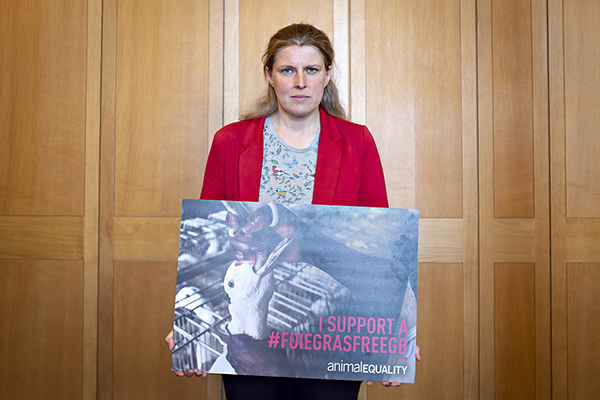 Rachael Maskell MP supports a #FoieGrasFreeGB
The 2018 poll also revealed that fewer than 1 in 10 Brits (9%) consumed foie gras in the past 12 months, and the majority of those who did ate it only once (3%) or twice (2%) in the year. After learning how foie gras is produced, 22% of those who had consumed it in the past 12 months said they will no longer eat it and 12% said they would reduce their consumption.
Perhaps surprisingly, consumption was highest in the younger age groups, with 87% of 18-24 year olds and 86% of 25-34 year olds not eating it in the past 12 months, compared to 93% for those 55+. This coincides with lower awareness of how foie gras is produced in the younger group (only 46% of those 18 to 24 were aware) compared to older respondents (76% of those 45+ were aware).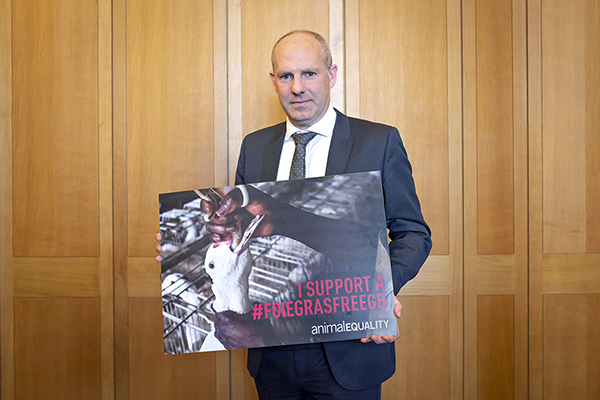 Justin Tomlinson MP shows his support for a UK import ban on foie gras
Last month Defra Minister George Eustice confirmed that there are no barriers to a foie gras import ban under WTO rules as foie gras production is incompatible with our domestic animal welfare laws. We would therefore be free to implement an import ban on the day we leave the EU.
We will continue to pressure the Government to commit to a ban which takes effect the day that we leave the EU. Add your voice – sign the petition!
* All figures, unless otherwise stated, are from YouGov Plc. Total sample size was 2,120 adults. Fieldwork was undertaken between 19th – 20th June 2018.  The survey was carried out online. The figures have been weighted and are representative of all UK adults (aged 18+).
---
United Kingdom
---
Latest News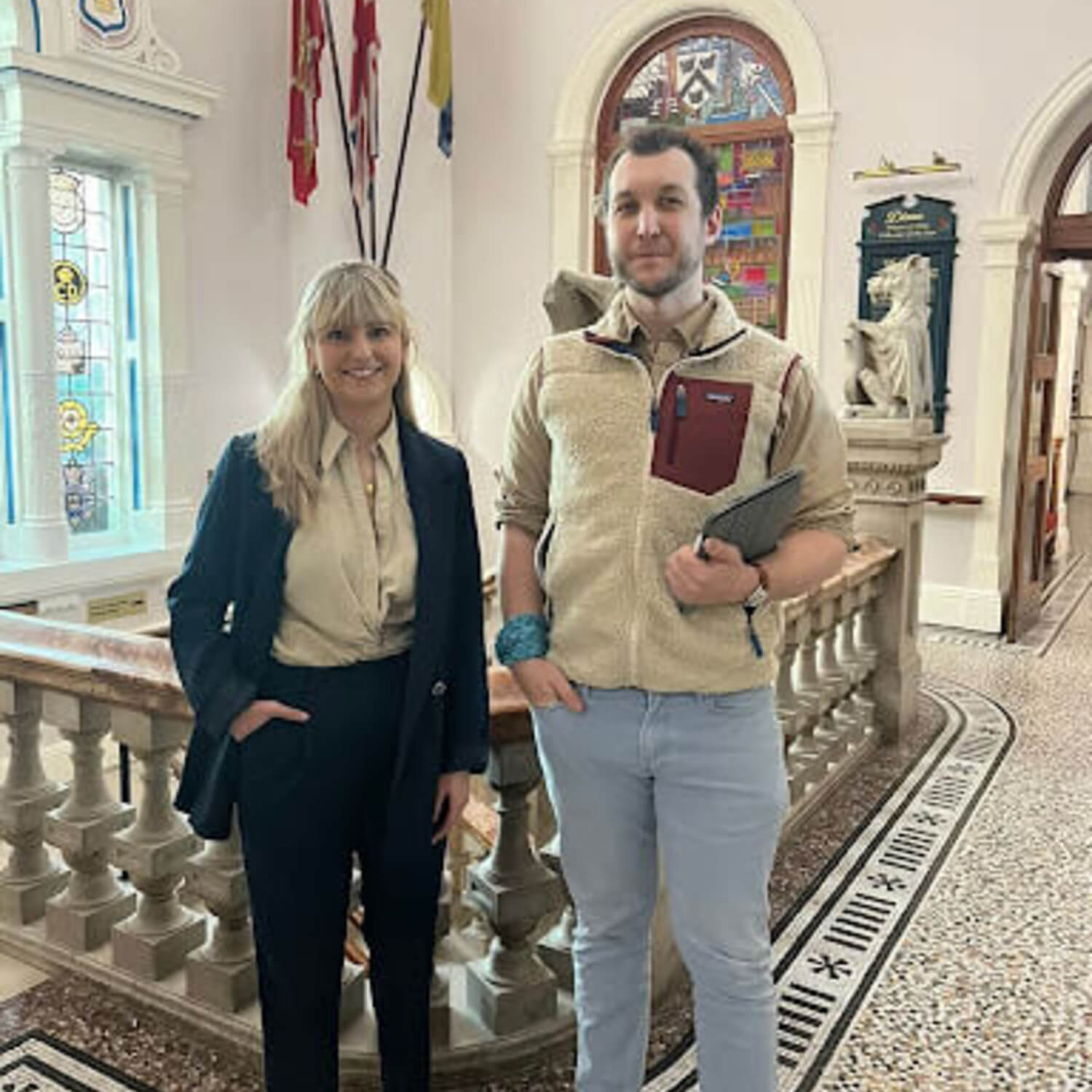 01/12/2023
---
On Wednesday 29th November, Councillors on the Planning Committee for North East Lincolnshire Council approved proposals for a controversial on-land intensive salmon farm in Cleethorpes, with four opposing and seven in favour. With plans to produce 5,000 tonnes of dead fish per year, there are no other fish farms of this scale in operation currently in the UK. Once constructed, the facility will be one of the largest in the world.
24/11/2023
---
Each year more than 200,000 tonnes of foie gras made by force-feeding are imported into the UK. Its production is so cruel that it is illegal to make in the UK, yet we hypocritically continue to permit imports. Previously unpublished images taken inside several duck farms in France show the terrible animal suffering involved in foie gras production.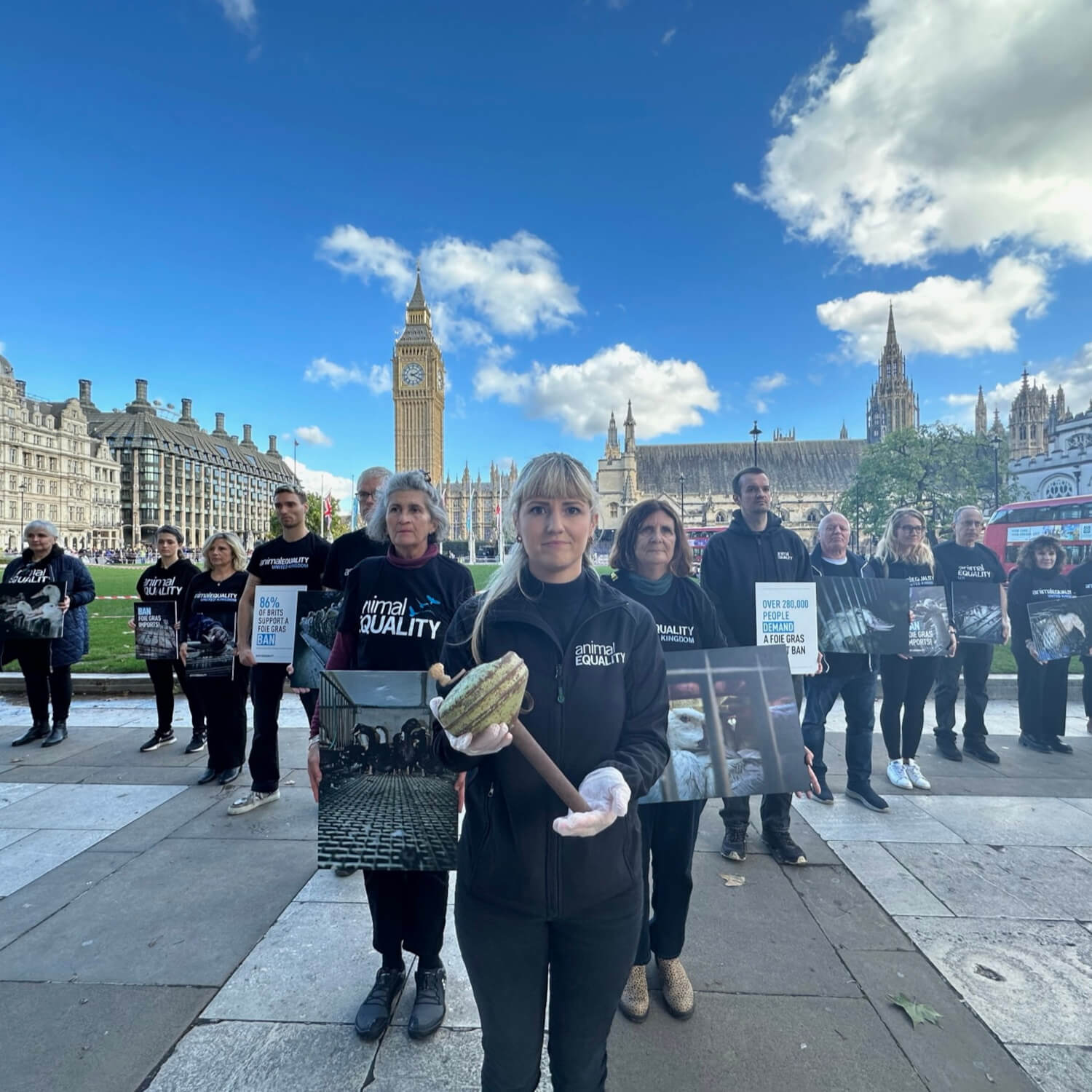 03/11/2023
---
Following conversations with Animal Equality, Giles Watling MP successfully tabled a Westminster Debate, speaking up for millions of ducks and geese trapped in cruel foie gras farms.