News
Get the latest news and updates from Animal Equality
Shocking new undercover investigation inside the British pig industry exposes Harling Farm
The hidden truth behind a typical British farm
12/02/2012
Updated: 22/01/2019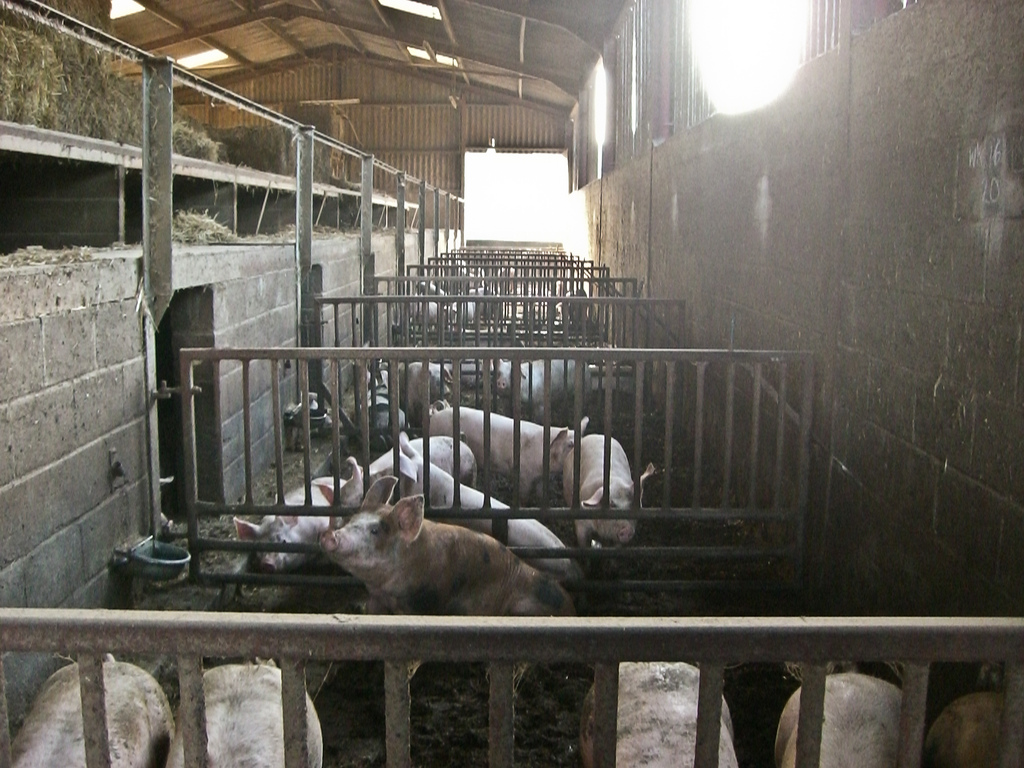 A new shocking Animal Equality undercover investigation, which has been featured in the lead page of The Sunday Times this morning, has carried out a ground-breaking two-month undercover investigation into a 'Quality Assured' (Red Tractor) farm in Norfolk – Harling Farm, belonging to A. J. Edwards & Son.
Animal Equality's investigation reveals the reality of the British pig industry. Our investigator documented in detail the mental anguish and suffering of pigs on the farm, and appalling scenes of violence.
Over 200 hours of footage and recorded conversations, and more than 300 photos provide a shocking insight into the British pig industry and demonstrate that, regardless of whether a farm is labelled as 'Quality Assured', there exists pain, suffering and exploitation on a massive scale.
Warning: The video your about to see contains graphic footage.
Animal Equality's investigation has received statements of support from leading international experts, including a renowned British veterinarian, Professors and animal behaviourists.
INVESTIGATION FINDINGS:
Piglets who had recently been separated from their mothers being thrown several feet through the air by their legs and ears, and kicked hard across the floor. This would likely cause extreme stress and injury to the animals. Deprivation from their mothers also causes trauma and leaves the piglets vulnerable to disease.
Pigs who were reluctant to move being slapped, kicked and beaten into submission with the use of pig boards, iron bars and gate rods; and workers scraping a knife across the backs of pigs to force them to move.
Frantically squealing piglets who had limbs that were being crushed by their mothers. Animals who were bar-biting – a behaviour common ly indicative of frustration, anguish, and/or panic at not being able to control a situation.
The routine clipping of teeth on piglets between 24 and 48 hours after their birth. Tooth clipping causes pain
and leaves piglets open to potential infection
Sustained beatings that resulted in pigs with facial and other bodily abrasions. Angry swearing accompanied these beatings. One pig was beaten black and blue, and had a bloody snout as a result of being thrashed with a pipe.
Piglets who were left dead or dying within pens, and inside feed.
Sick, injured and depilated pigs were left to languish with no veterinary attention. Rectal and vaginal prolapses that were left to rot and drop off so that the animals could be sent to the slaughterhouse. Pigs who had difficulty walking with shoulder sores, injured or infected joints, and hind end paralysis.
Lacerations that were large and deep enough to require suturing being lanced by workers so that pus came out. The wounds were subsequently left untreated. Pigs suffered tumours – some with ulceration. One apparently malnourished pig had a large abdominal hernia.
Dead bodies that were dumped in an illegal shallow and uncovered pit to save the farm money.
The killing of animals, for example by blunt force trauma – swinging pigs so hard that their heads slammed against concrete floors, and the battering of animals with gate rods. Workers were observed walking away as bleeding pigs struggled violently on the floor. Some were thrown into a 'dead-bin' whilst still alive. The bodies of live pigs in the bin convulsed on top of the dead.
Lactating pigs being forced to endure the intensive confinement of metal farrowing crates scarcely larger than their bodies for weeks on end whilst crushed, emaciated and ill piglets lay dead or dying in the crates. Pigs unable even to stand were artificially inseminated.
TAKE ACTION!
• Choose a Vegan lifestyle today!
Most people believe that animals should not be harmed unnecessarily, but the consumption of animal products forces animals into a life of misery and an untimely death.
• Please consider making a donation to help Animal Equality so that we can continue our vital work to expose and end animal exploitation.
• You can help by posting and sharing this investigation on your Facebook, Twitter or Google+.
---
"Animal Equality's ground-breaking investigation reveals the true face of the pig industry, and the fallacy of 'Farm Assurance' labels.
From birth to death, the life of a farmed pig is one of deprivation, physical abuse, mental anguish, pain and suffering. Most people
believe that animals should not be harmed unnecessarily but the consumption of animal products forces them into a life of misery.
By choosing a vegan diet, we can prevent thousands of animals from being harmed and killed."

Learn more about the vegan lifestyle, please visit: ChooseVeganism.org
---
Source
Related Content
---
East Harling, United Kingdom
---
Latest News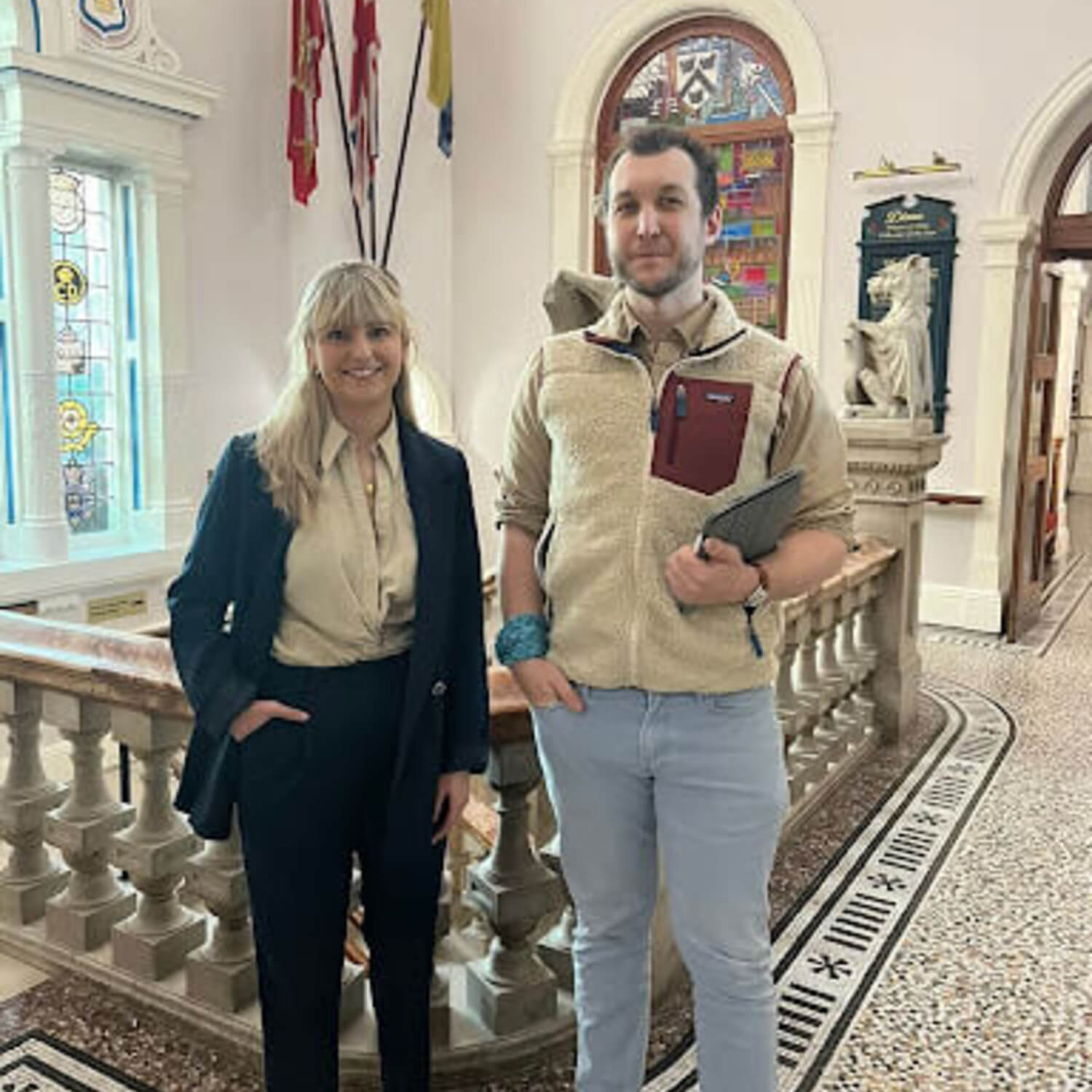 01/12/2023
---
On Wednesday 29th November, Councillors on the Planning Committee for North East Lincolnshire Council approved proposals for a controversial on-land intensive salmon farm in Cleethorpes, with four opposing and seven in favour. With plans to produce 5,000 tonnes of dead fish per year, there are no other fish farms of this scale in operation currently in the UK. Once constructed, the facility will be one of the largest in the world.
24/11/2023
---
Each year more than 200,000 tonnes of foie gras made by force-feeding are imported into the UK. Its production is so cruel that it is illegal to make in the UK, yet we hypocritically continue to permit imports. Previously unpublished images taken inside several duck farms in France show the terrible animal suffering involved in foie gras production.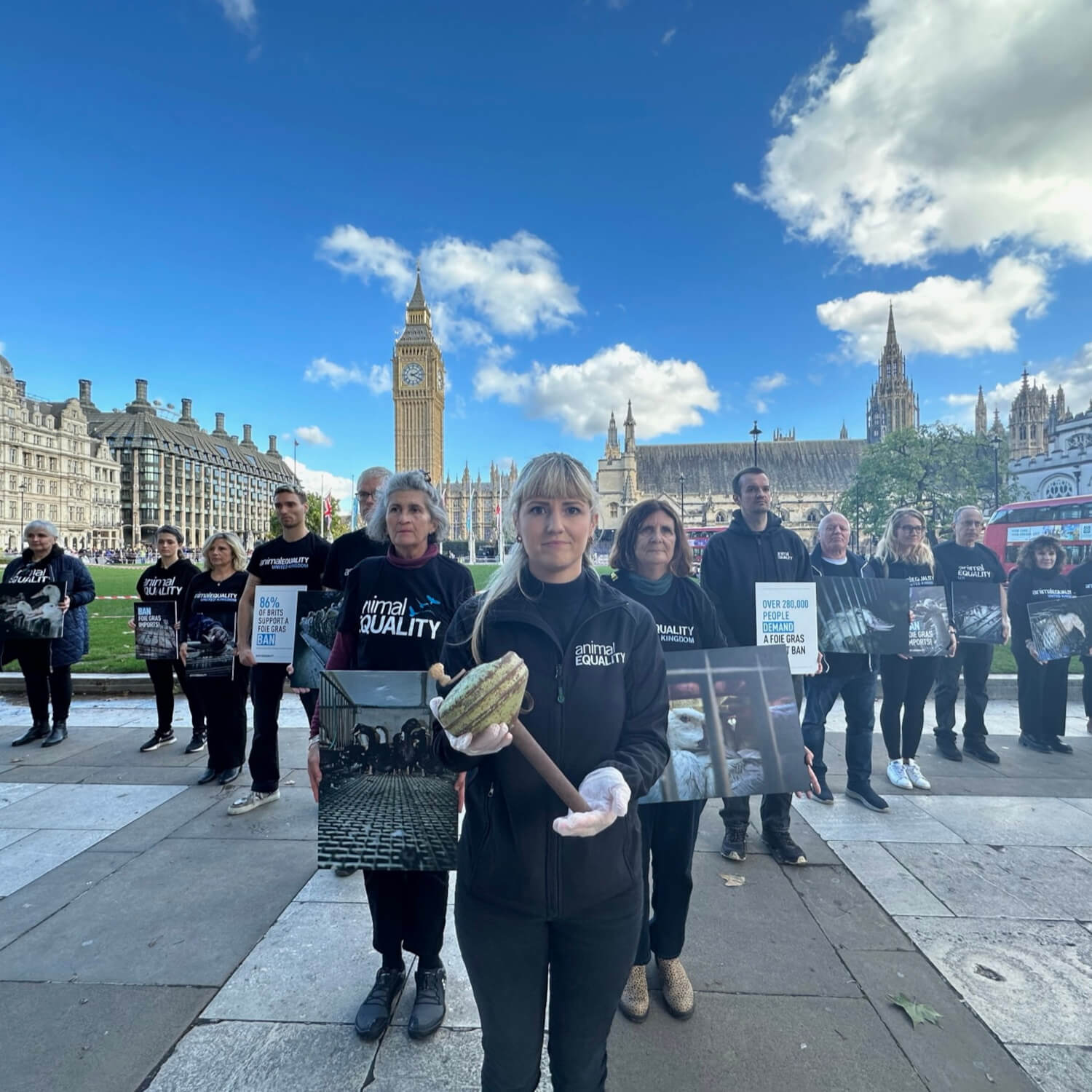 03/11/2023
---
Following conversations with Animal Equality, Giles Watling MP successfully tabled a Westminster Debate, speaking up for millions of ducks and geese trapped in cruel foie gras farms.