News
Get the latest news and updates from Animal Equality
New undercover investigation reveals shocking brutality at East Anglian Pig Co.
Undercover investigation reveals shocking brutality 
exposing leading supermarket supplier in the UK
22/04/2012
Updated: 22/01/2019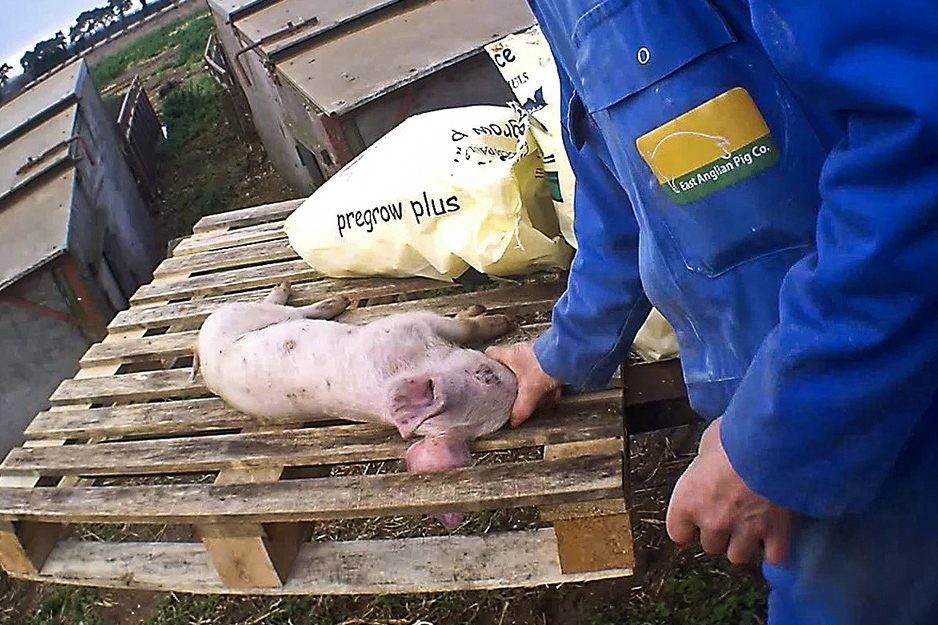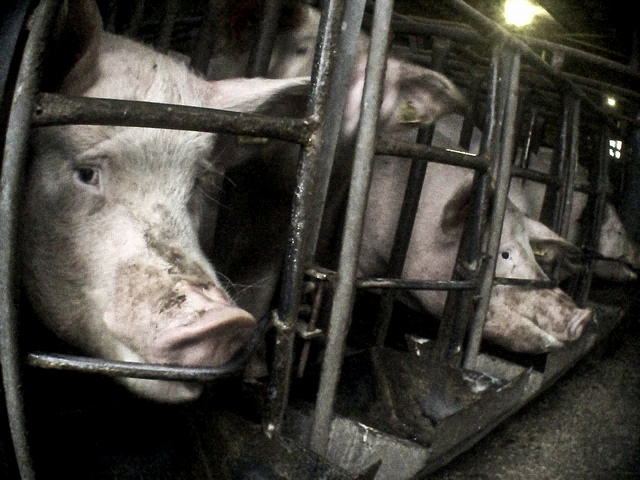 A new Animal Equality undercover investigation exposes the British Pig Industry again, revealing shocking brutality 
at East Anglian Pig Company (EAP), which is the third largest pork producer and leading supermarket supplier in the UK.
The investigation has been featured in The Sunday Mirror this morning.
An undercover investigator worked at two different sites for a total of 29 days:
Little Thorns Weaner Unit:
This is a weaner unit, with approximately 8,000 to 10,000 pigs on site. At Little Thorns, the pigs were bred outdoors in six sheds for a period of 6 to 8 weeks, before being sent to the finishing units.
Didlington, The Piggery:
This is a breeding unit, with 3,000 pigs on site and over 700 female pigs. The pigs are raised outdoors, and fattened indoors. Over 300 pigs are sent to the slaughterhouse from this facility each week.
Animal Equality proves once again that, regardless of whether a farm is labeled as being 'higher welfare', 'Quality Assured' or monitored by the RSPCA, there exists pain, suffering and exploitation on a huge scale.
Warning: The video you are about to see contains graphic footage.
Animal Equality's investigation has received statements of support from leading international experts, including a renowned British veterinarian, Professors and animal behaviourists.
INVESTIGATION FINDINGS:

Sickly piglets were killed by blunt force trauma. These animals were grasped by their hind limbs and brutally whipped head-first multiple times against a hard surface. In some instances, whereby the animals did not die following the blunt force head trauma, a worker tried to suffocate the piglets by placing his hand on the animal's muzzle and then placing his foot over the throat.
Extreme confinement within sow stalls and farrowing crates resulted in the pigs being subject to extreme movement restrictions, as they were unable to turn around.
Stereotypies were readily observed. Female pigs were frequently observed bar-biting, and one pig demonstrated excessive swaying behaviour.
Pigs appeared to suffer significant injuries. Deep abrasions were evident on the backs of some individuals, and several piglets were lame or paraplegic, probably as a result of spinal trauma.
Piglets appeared to have abrasions and ulcerative lesions on their joints. Such wounds can lead to secondary infections as a result of bacterial and ammonia contamination from the environment, further perpetuating the condition.
Several dead piglets were present in the farrowing crates, most likely the result of crushing from the sow.
Piglets were beaten in the head with an iron bar, and an adult lame pig was shown with a twine muzzle over the snout. The animal was struggling and clearly suffering.
Several amputated tail segments were observed, most likely as a result of tail docking. Tail docking in commercial piggery units is normally performed on young piglets without the use of anesthetic and can be a highly painful procedure.
Workers moved adult pigs by kicking them and one female pig was repeatedly slapped and punched across her sensitive muzzle and head.
Weaners were thrown aggressively around by their fragile limbs.
A worker grabbed an adult pig by his tail for restraint whilst cutting and hacking the caudal thigh. The animal was not afforded any sedation or anesthesia.

INVOLVED SUPERMARKETS AND BRANDS
• The East Anglian Pig Company supplies Cranswick Plc – a leading UK food supplier that manufactures and supplies products to the food service sector, food producers and grocery retailers within the UK, such as Sainsbury's, Tesco, Waitrose and ASDA.
• The company produces a range of products, its brands include Jamie Oliver, Weight Watchers, The Black Farmer, Red Lion Foods, Reggae Reggae, Simply Sausages and Yorkshire Baker.
• Cranswick Pork is also used to make famous dishes served in McDonald's such as the Sausage & Egg McMuffin. Cranswick had been named supplier of the year at the OSI McDonald's Awards on 4th April 2011.
TAKE ACTION!
• Choose a Vegan lifestyle today!
Most people believe that animals should not be harmed unnecessarily, but the consumption of animal products forces animals into a life of misery and an untimely death.
• Please consider making a donation or become a member to help Animal Equality so that we can continue our vital work to expose and end animal exploitation.
• You can help by posting and sharing this investigation on your Facebook, Twitter or Google+, uploading our embed video onto your YouTube or Vimeo account, blogs or website.
• Join us today! Fill in our form to let us know how you would like to contribute. Be the voice of the voiceless.
---
"Animal Equality has carried out a through investigation to expose once again the British pig industry.
Animal Equality aims to show that regardless of whether animal farming is labeled as 'High Quality Assured' or 'Freedom Food', there exists pain, suffering and exploitation on a huge scale. We do not need to contribute to the institutionalized deprivation, humiliation, imprisonment and suffering that occurs each day to billions of sentient beings. Without the public demand for animal products a great amount of misery and exploitation can be avoided.
Animal Equality urges consumers to stop funding animal exploitation by adopting a vegan lifestyle."

Learn more about the vegan lifestyle, please visit: ChooseVeganism.org
---
Source
Related Content
---
United Kingdom
---
Latest News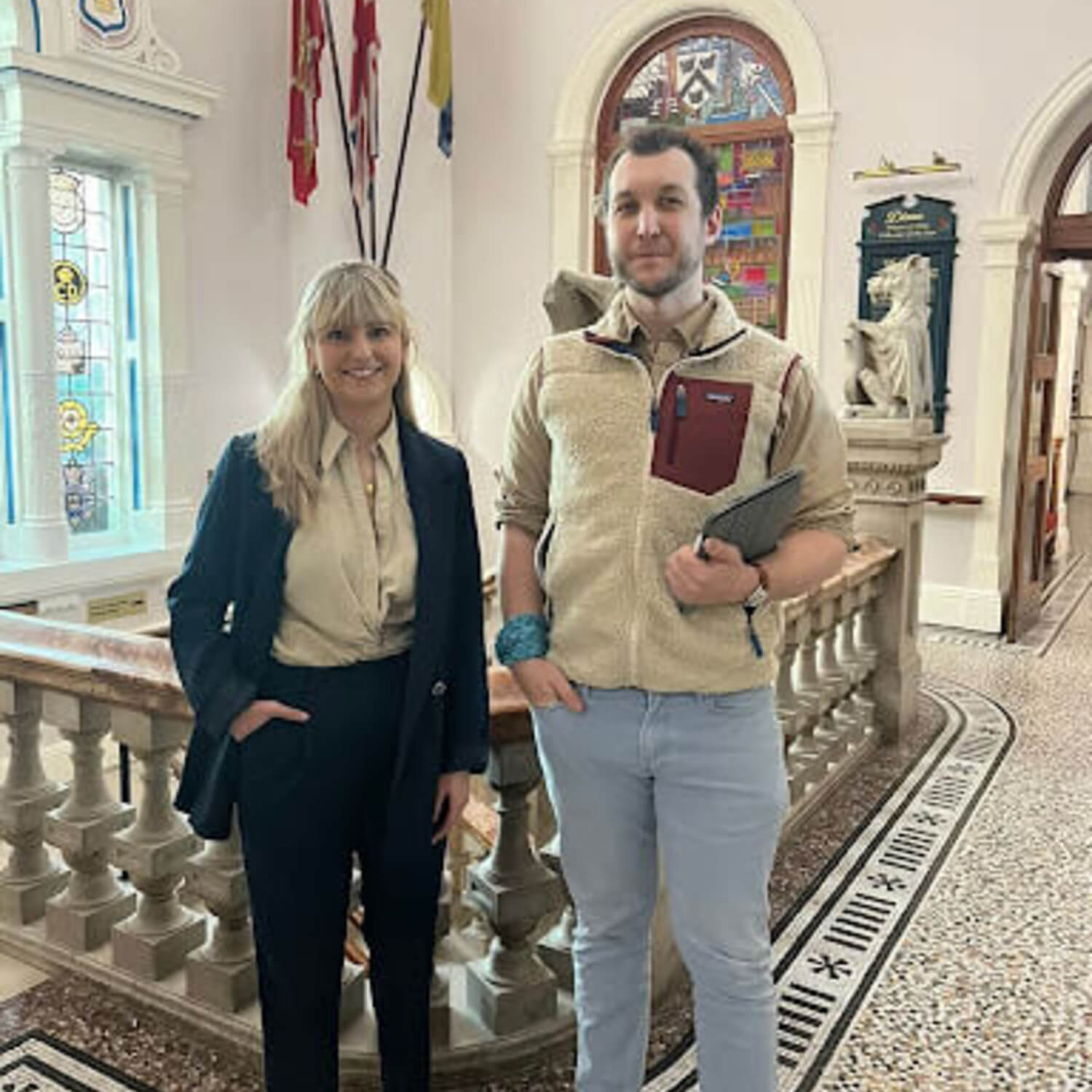 01/12/2023
---
On Wednesday 29th November, Councillors on the Planning Committee for North East Lincolnshire Council approved proposals for a controversial on-land intensive salmon farm in Cleethorpes, with four opposing and seven in favour. With plans to produce 5,000 tonnes of dead fish per year, there are no other fish farms of this scale in operation currently in the UK. Once constructed, the facility will be one of the largest in the world.
24/11/2023
---
Each year more than 200,000 tonnes of foie gras made by force-feeding are imported into the UK. Its production is so cruel that it is illegal to make in the UK, yet we hypocritically continue to permit imports. Previously unpublished images taken inside several duck farms in France show the terrible animal suffering involved in foie gras production.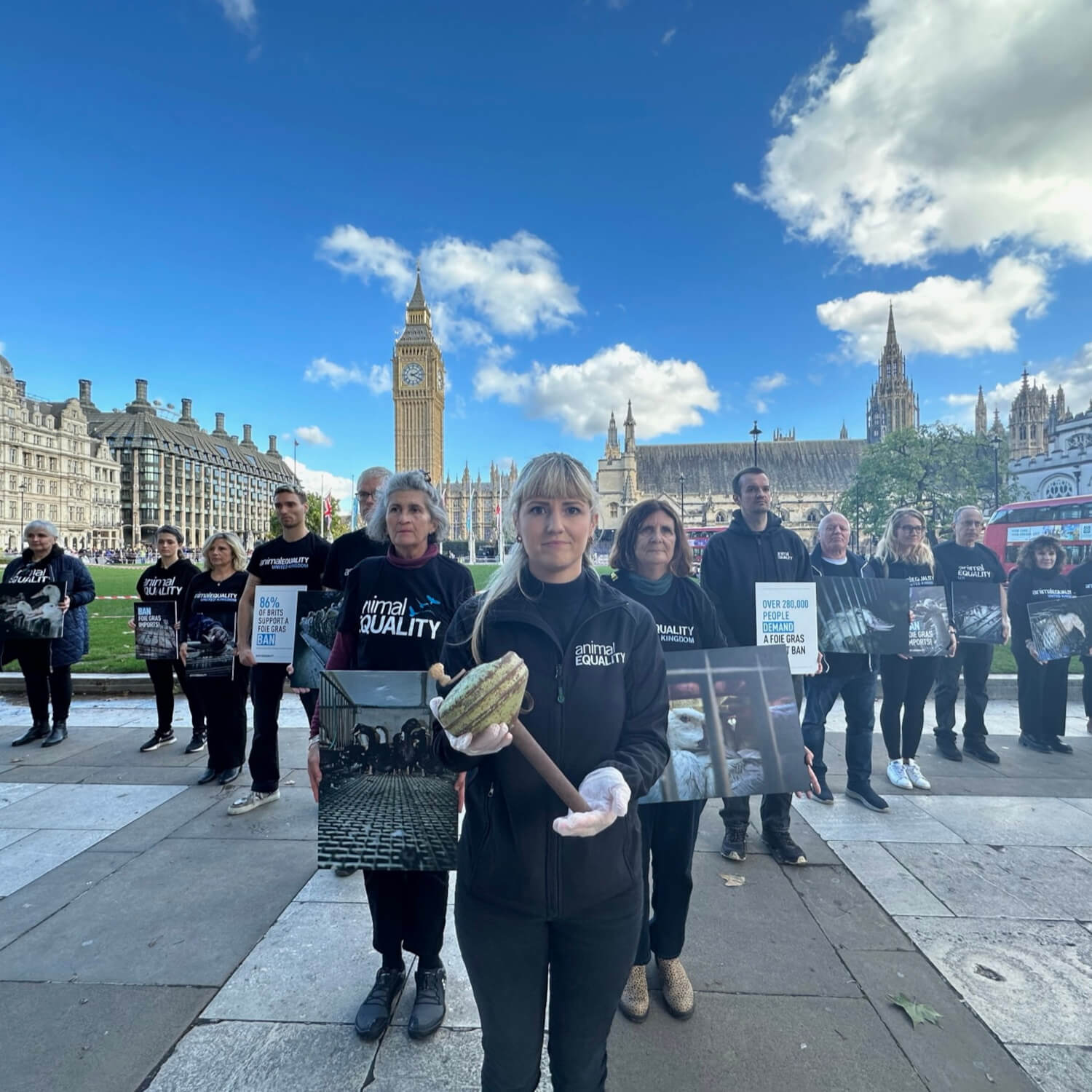 03/11/2023
---
Following conversations with Animal Equality, Giles Watling MP successfully tabled a Westminster Debate, speaking up for millions of ducks and geese trapped in cruel foie gras farms.