Labour Party MPs join the call for a #FoieGrasFreeGB at the Labour Party Conference
02/10/2017
United Kingdom
Animal Equality has received overwhelming support for our campaign to ban imports of foie gras into the UK.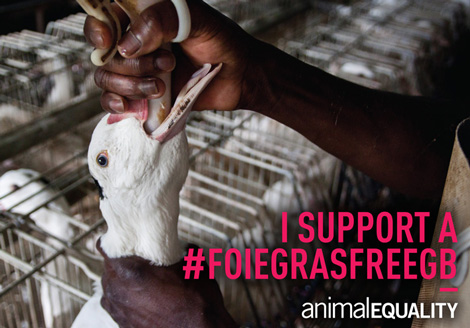 Throughout the Labour Party Conference in Brighton last week, we were joined by MPs including Tan Dhesi, Chris Williamson, Paul Flynn and Kerry McCarthy, who posed with our #FoieGrasFreeGB sign and gave animals their voice by signing our petition.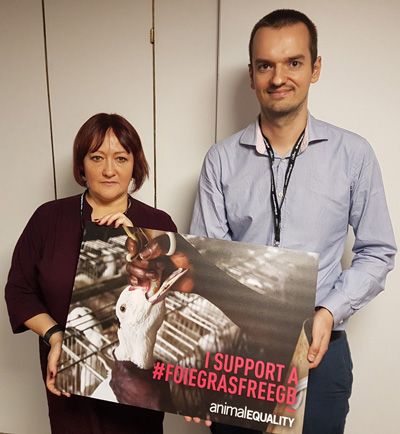 More celebrities have also joined the call, with Eastenders stars Lindsey Coulson and Tanya Franks visiting our stand, and adding their names to the now 25,000 strong petition, calling on Parliament to ban foie gras imports when we leave the EU.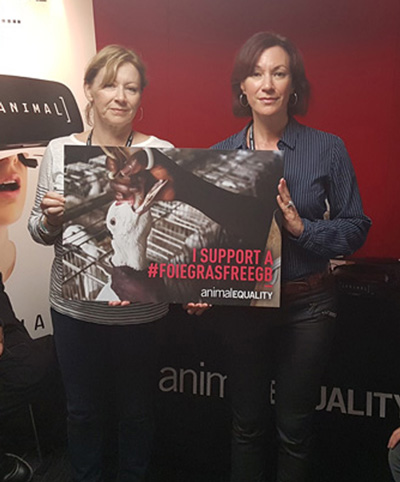 The UK still imports nearly 200 tonnes of foie gras from mainland Europe every year, despite less than 10% of the population claiming to consume it.
The campaign to ban imports of this torturous product is now gaining momentum, with a host of celebrities and cross party MPs in support.
Other Labour MPs that joined us at Conference and pledged their support include Graham Jones and Jonathan Reynolds. With John McDonnell, Shadow Chancellor of the Exchequer, a long term ally.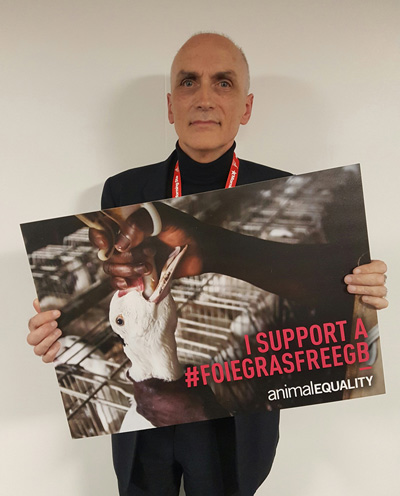 We are now considering our next steps and how we can leverage this support in the coming months in Parliament, to influence the change in trade policy following the outcome of the Brexit discussions.
You can join the call for a #FoieGrasFreeGB by visiting www.animalequality.org.uk/foie-gras and adding your name to the petition. Together, we can end imports of this cruelty.
---