News
Get the latest news and updates from Animal Equality
Labour Party MPs join the call for a #FoieGrasFreeGB at the Labour Party Conference
Animal Equality has received overwhelming support for our campaign to ban imports of foie gras into the UK.
02/10/2017
Updated: 14/11/2018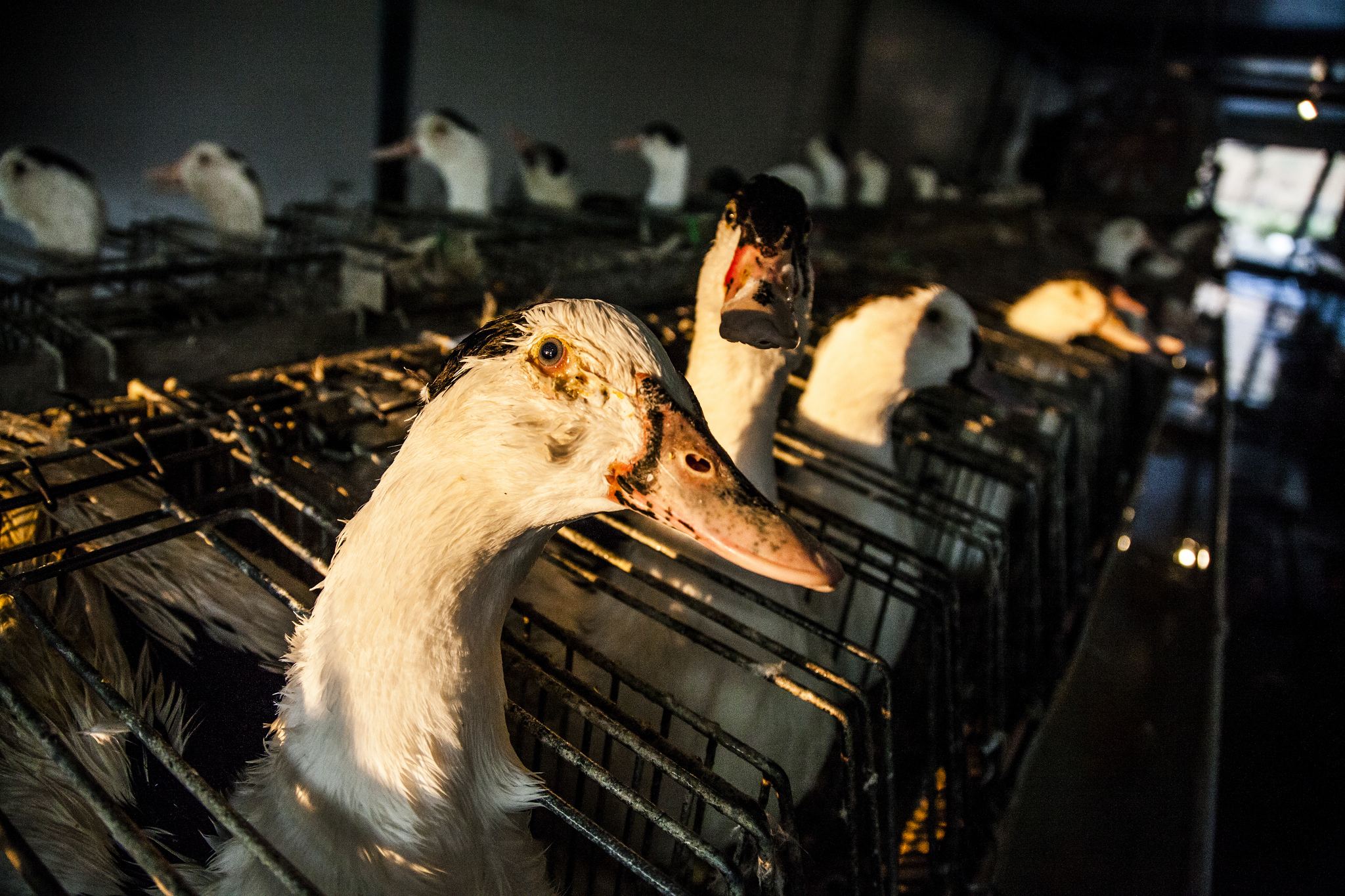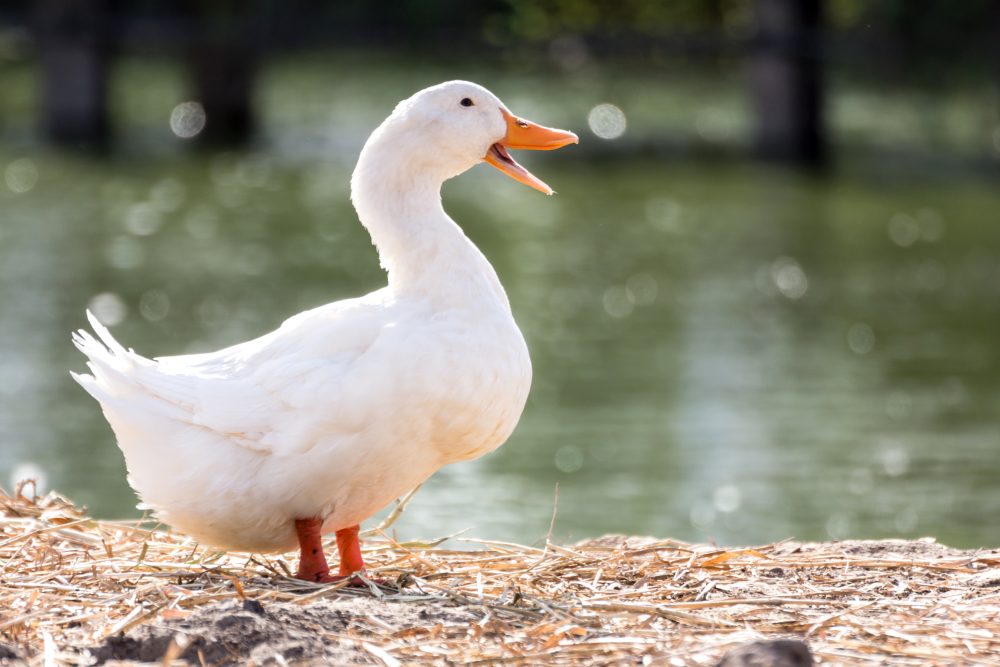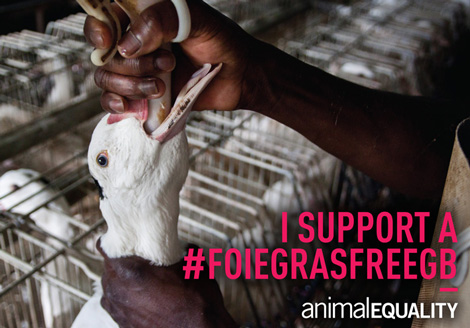 Throughout the Labour Party Conference in Brighton last week, we were joined by MPs including Tan Dhesi, Chris Williamson, Paul Flynn and Kerry McCarthy, who posed with our #FoieGrasFreeGB sign and gave animals their voice by signing our petition.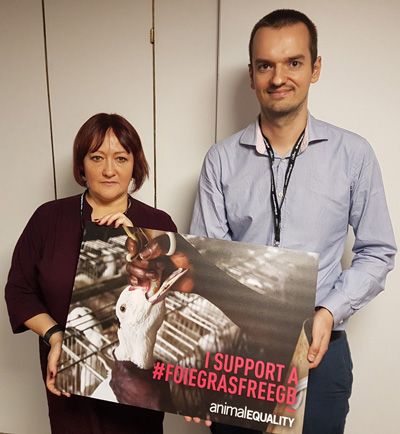 More celebrities have also joined the call, with Eastenders stars Lindsey Coulson and Tanya Franks visiting our stand, and adding their names to the now 25,000 strong petition, calling on Parliament to ban foie gras imports when we leave the EU.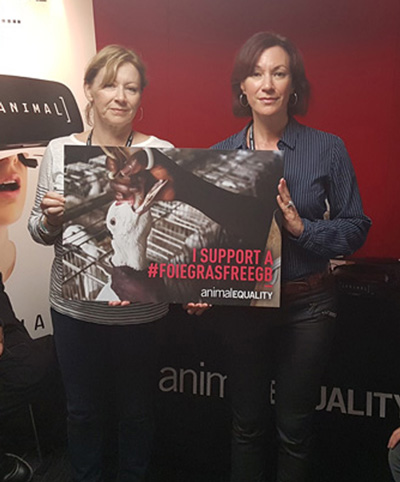 The UK still imports nearly 200 tonnes of foie gras from mainland Europe every year, despite less than 10% of the population claiming to consume it.
The campaign to ban imports of this torturous product is now gaining momentum, with a host of celebrities and cross party MPs in support.
Other Labour MPs that joined us at Conference and pledged their support include Graham Jones and Jonathan Reynolds. With John McDonnell, Shadow Chancellor of the Exchequer, a long term ally.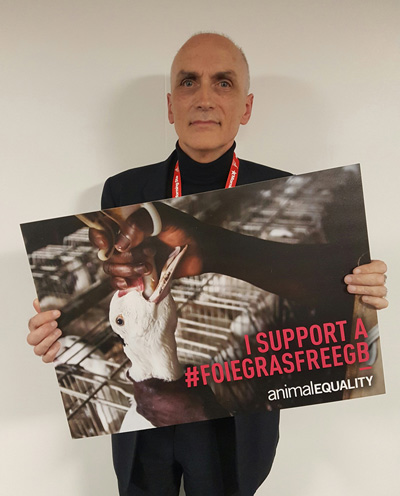 We are now considering our next steps and how we can leverage this support in the coming months in Parliament, to influence the change in trade policy following the outcome of the Brexit discussions.
You can join the call for a #FoieGrasFreeGB by visiting www.animalequality.org.uk/foie-gras and adding your name to the petition. Together, we can end imports of this cruelty.
---
United Kingdom
---
Latest News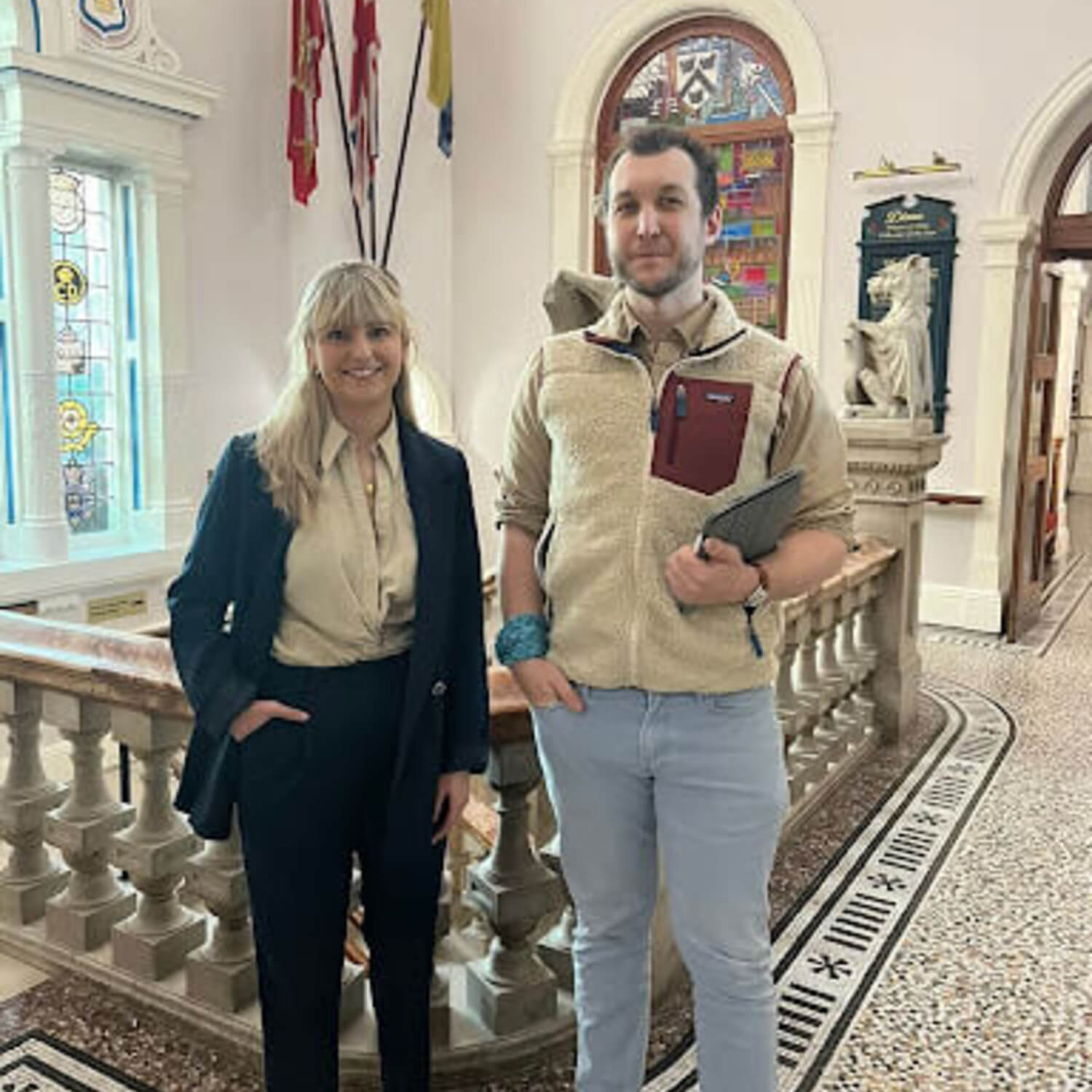 01/12/2023
---
On Wednesday 29th November, Councillors on the Planning Committee for North East Lincolnshire Council approved proposals for a controversial on-land intensive salmon farm in Cleethorpes, with four opposing and seven in favour. With plans to produce 5,000 tonnes of dead fish per year, there are no other fish farms of this scale in operation currently in the UK. Once constructed, the facility will be one of the largest in the world.
24/11/2023
---
Each year more than 200,000 tonnes of foie gras made by force-feeding are imported into the UK. Its production is so cruel that it is illegal to make in the UK, yet we hypocritically continue to permit imports. Previously unpublished images taken inside several duck farms in France show the terrible animal suffering involved in foie gras production.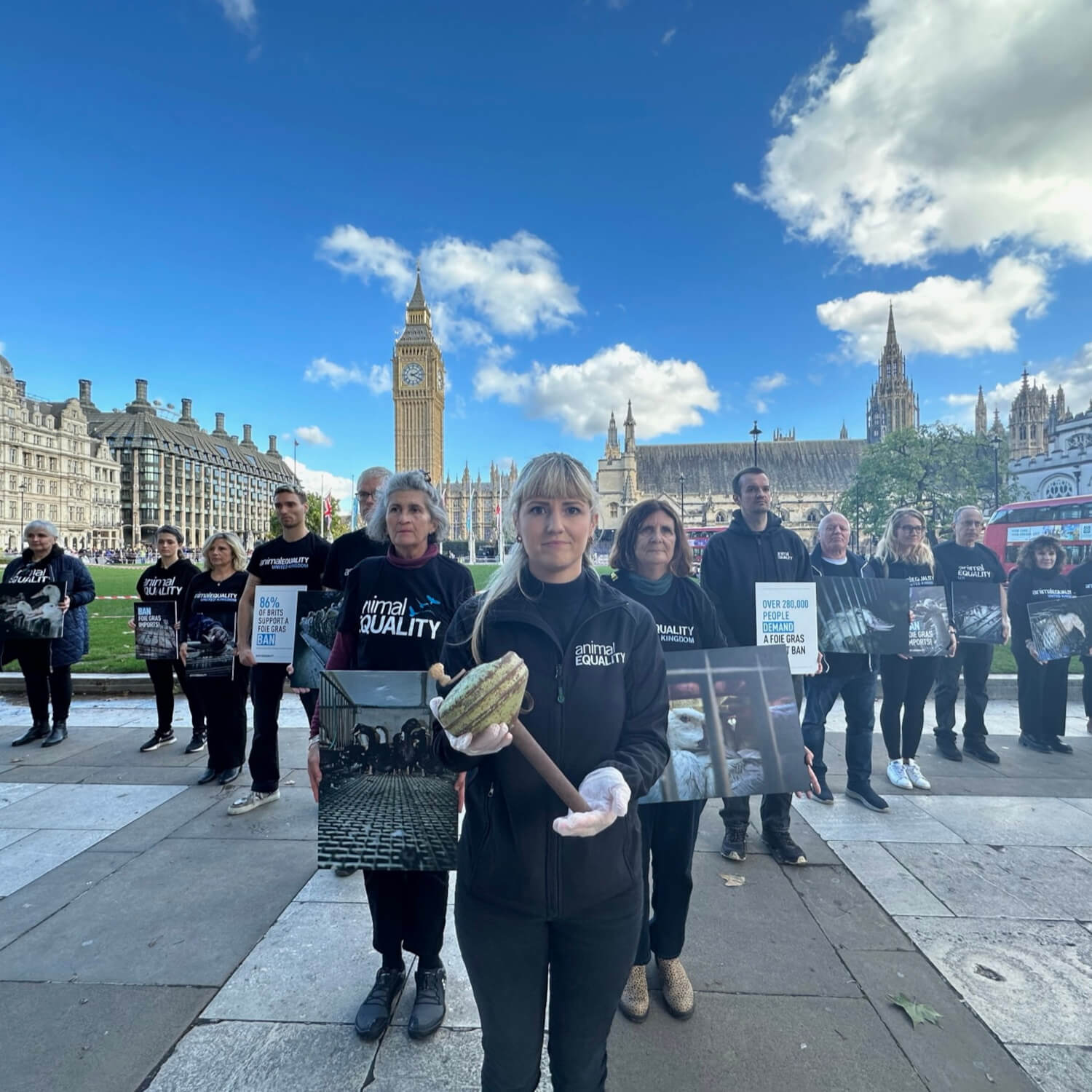 03/11/2023
---
Following conversations with Animal Equality, Giles Watling MP successfully tabled a Westminster Debate, speaking up for millions of ducks and geese trapped in cruel foie gras farms.