News
Get the latest news and updates from Animal Equality
Chris Packham Joins Animal Equality to Demand Change From UK Supermarkets
18/03/2021

Much-loved wildlife TV presenter Chris Packham is fronting a campaign urging major UK supermarkets to end some of the worst abuses that chickens raised for meat suffer.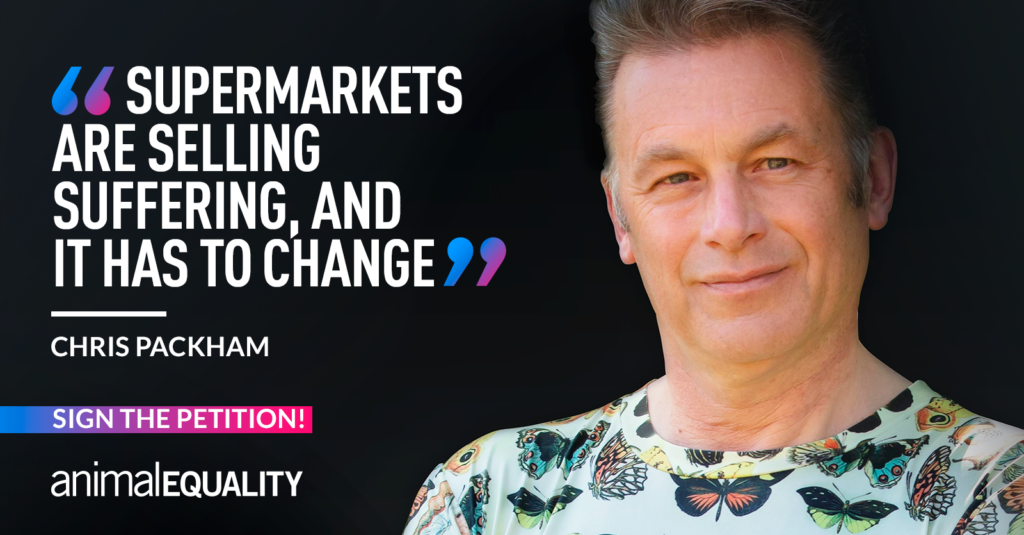 Animal Equality and fellow animal organisations Open Cages, RSPCA and The Humane League UK have joined forces to launch the campaign which is calling on retailers Aldi, Asda, Co-op, Iceland, Lidl, Morrisons, Sainsbury's and Tesco to commit to a specific set of standards known as the Better Chicken Commitment. The Better Chicken Commitment was created by animal welfare experts with the aim of addressing some of the very worst forms of suffering that chickens on British farms are put through by the meat industry.
I think this is the biggest cause of hidden animal suffering in Britain. Chickens outnumber all the wild birds in the country but we never see them – because they're suffering behind the closed doors of factory farms.

Chris Packham
Over 800 million chickens a year are raised and slaughtered for their flesh to be stacked and sold on supermarket shelves in the UK. The vast majority of these animals will never step foot outside or feel the sun on their backs. They are bred to grow to a massive size in a matter of a few weeks, and as a result their bodies struggle to cope with the strain this puts on their joints and organs. Many die in agony before they even reach the slaughterhouse.
"Every year, millions upon millions of chickens are bred to become oversized FrankenChickens, crammed into bleak, overcrowded sheds, and slaughtered at just a few weeks old. As a bird lover, I despair at the thought of these gentle, intelligent, and sensitive animals forced to endure such suffering." said Chris Packham.
British supermarkets hold huge sway over the way chickens are farmed across the UK and beyond. If they commit to the Better Chicken Commitment, this will have a considerable impact on the chicken meat industry as a whole as well as the individual animals who are tragically trapped in the current system.
Take action
Change is possible. Waitrose and M&S have already signed up to the Better Chicken Commitment, and while other supermarkets are currently refusing to do the same, you have the power to demand that they make a difference to millions of chickens. Sign our petition demanding change from the UK's leading supermarkets here.
To stay up to date on this campaign and other ways in which you can take action to help animals, join our team of Animal Protectors.
---
---
Latest News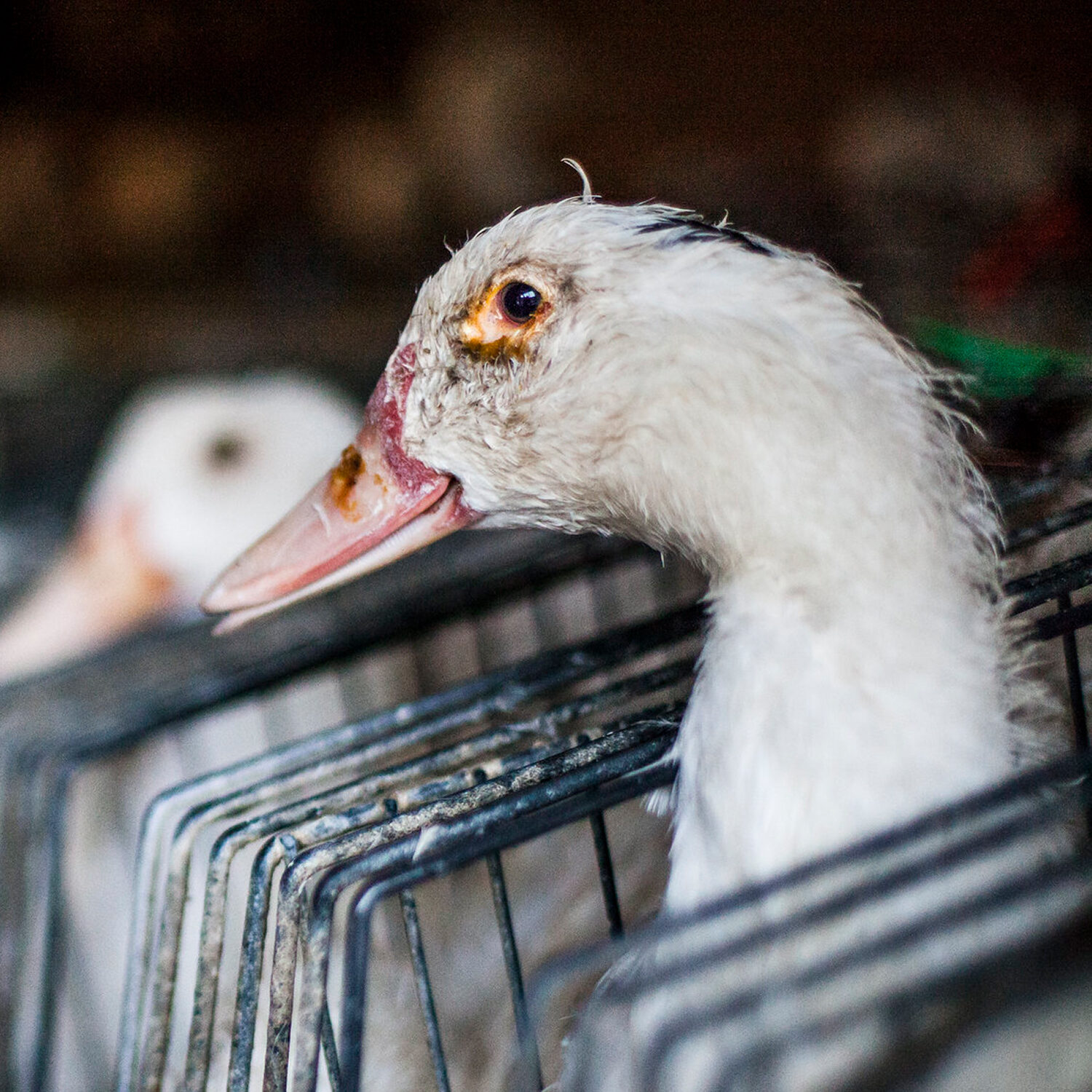 01/04/2021
---
MPs from political parties up and down the UK have joined Animal Equality in urging Environment Secretary, George Eustice MP, and Animal Welfare Minister, Lord Zac Goldsmith, to outline specifically when and how the Government plans to ban the importation of foie gras made by force-feeding. Despite Defra (the Government's…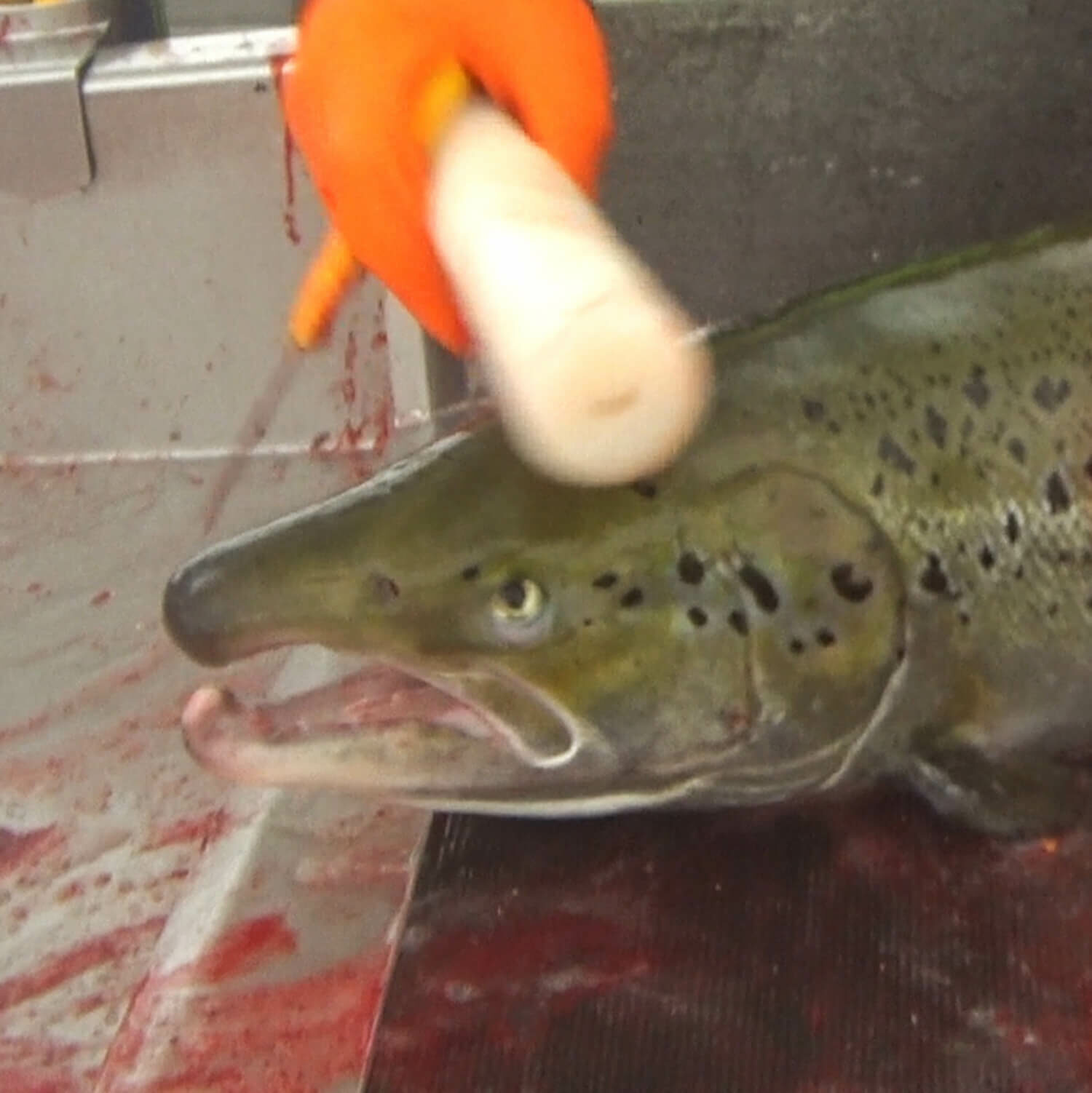 13/02/2021
---
Animal Equality has released undercover footage from a slaughter facility operated by The Scottish Salmon Company, a supplier of major supermarkets Waitrose and Co-op. Showing how farmed salmon are killed, the pioneering footage is the first of its kind to be released in the UK. The investigation has revealed several…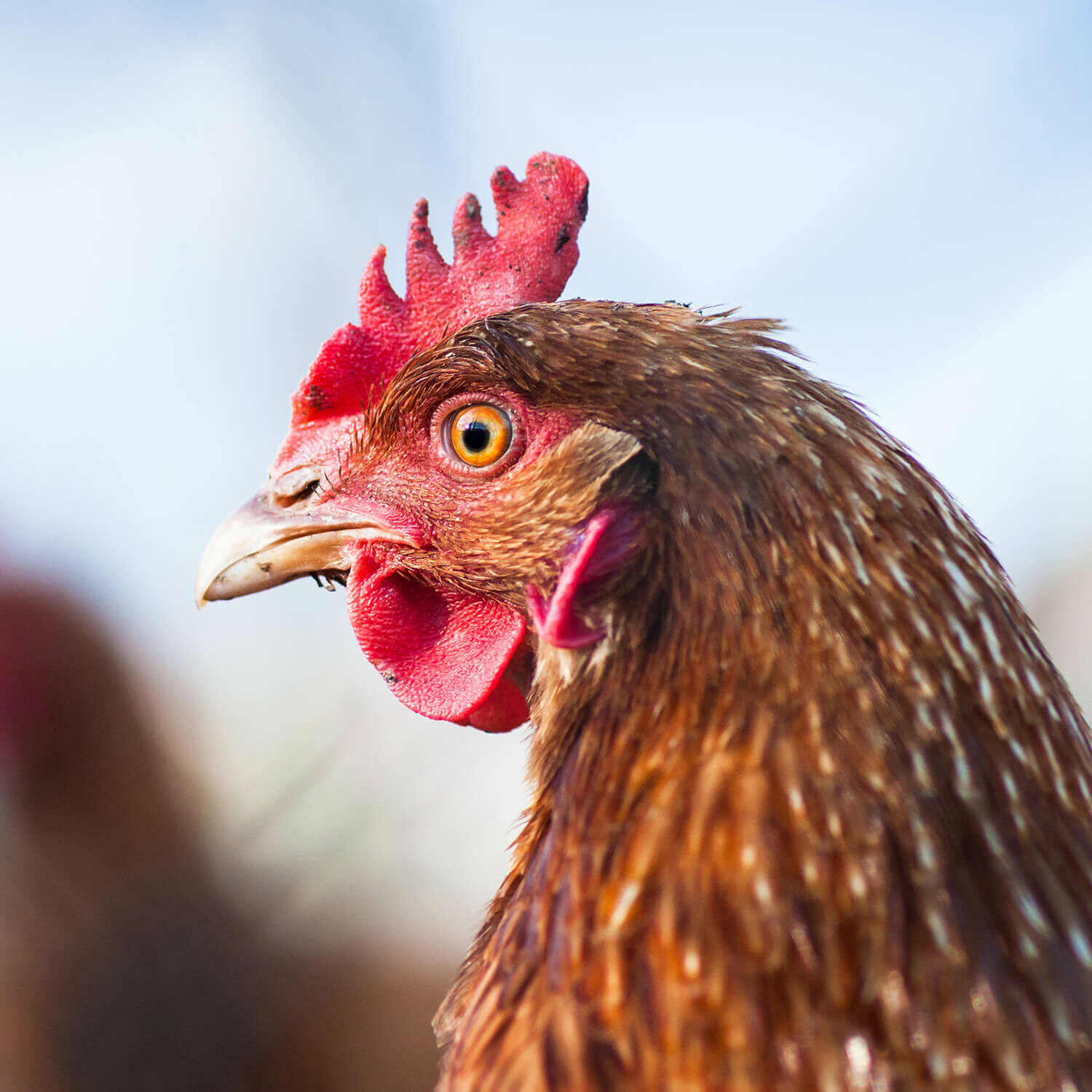 11/12/2020
---
Restaurant Brands International (RBI), owner of leading fast-food chains Burger King, Popeyes and Tim Hortons this week released a global cage-free policy following a short and powerful public awareness campaign by the Open Wing Alliance, a coalition of more than 80 animal protection organisations, including Animal Equality. The Commitment…