News
Get the latest news and updates from Animal Equality
Campaign exposing dairy's dark secrets challenges 'Februdairy'
03/12/2019
Updated: 30/03/2020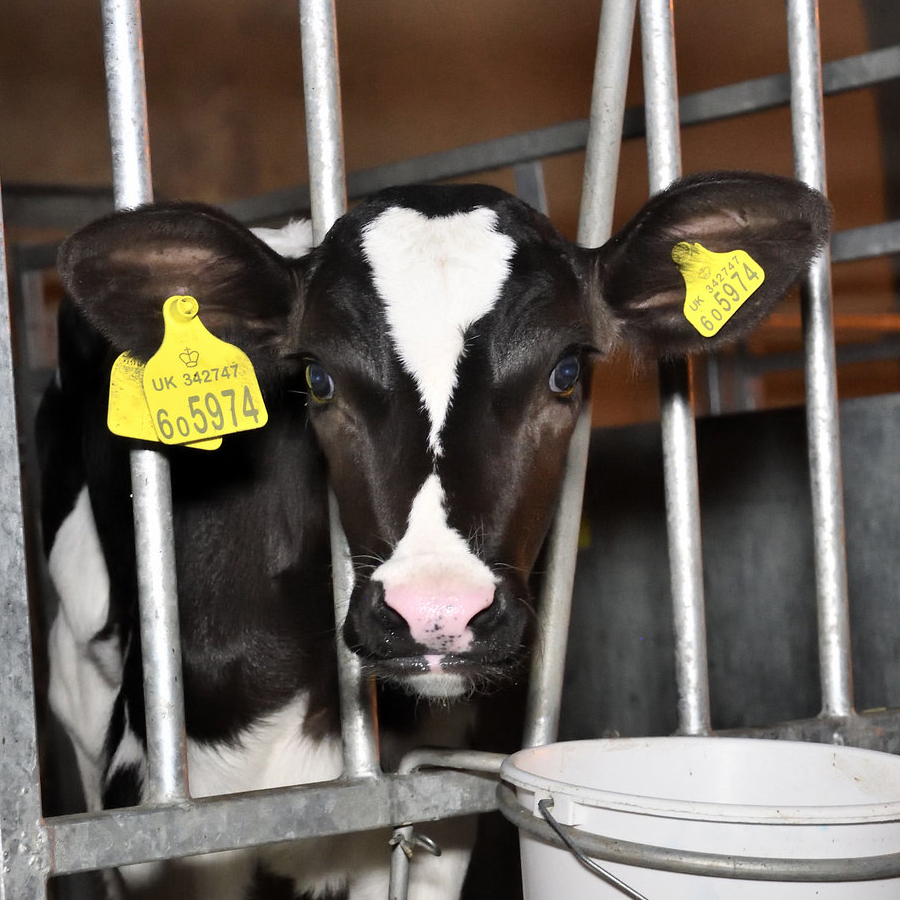 Update: Thanks to your generous support, we have successfully reached our Crowdfunder target! Visit dairysdarksecrets.co.uk to learn more.
Animal Equality UK has announced plans to launch hard-hitting billboards in ten British cities in response to the dairy industry's 'Februdairy' campaign.
There is a cycle of suffering that goes into every glass of milk and the public deserves to know about dairy's dirty secrets. If the industry won't tell the truth, then we will.
The public are led to believe that cows spend their days roaming around in the grass with their young, yet the dairy industry fails to point out that cows are forcibly impregnated every year, calves are separated from their mothers, and males are usually killed at just a few days old because they cannot produce milk. Whether it's local, organic, free-range or otherwise, these realities are an inescapable part of commercial farming.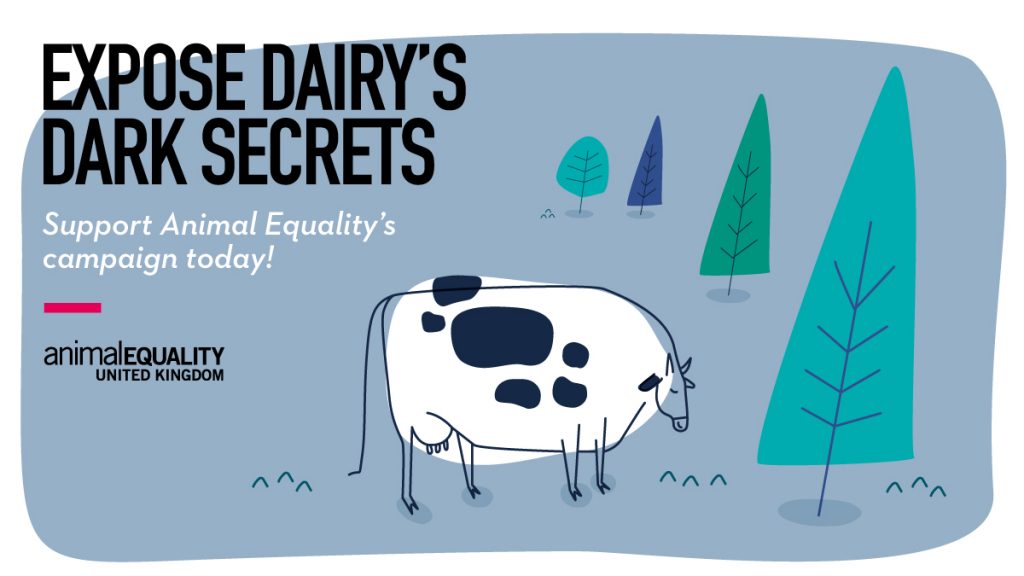 'Februdairy' is the dairy industry's desperate attempt to promote its products at a time when plant-based milks are growing in popularity, driven by increasing concerns around health, ethics and the environment. More and more people are opting for plant-based alternatives to dairy every single day and supermarket shelves are brimming with delicious options!
Animal Equality's ads will run throughout February 2020, reaching millions of people across the UK – from Belfast to Birmingham, London to Leeds, and more. For every £500 raised, we can fund a billboard in a different British city. Any money raised after our £5000 goal will go towards Animal Equality's life-saving work.
Will you help us speak up for cows? Visit animalequality.org.uk/act/februdairy to support and learn more about this campaign.
---
Latest News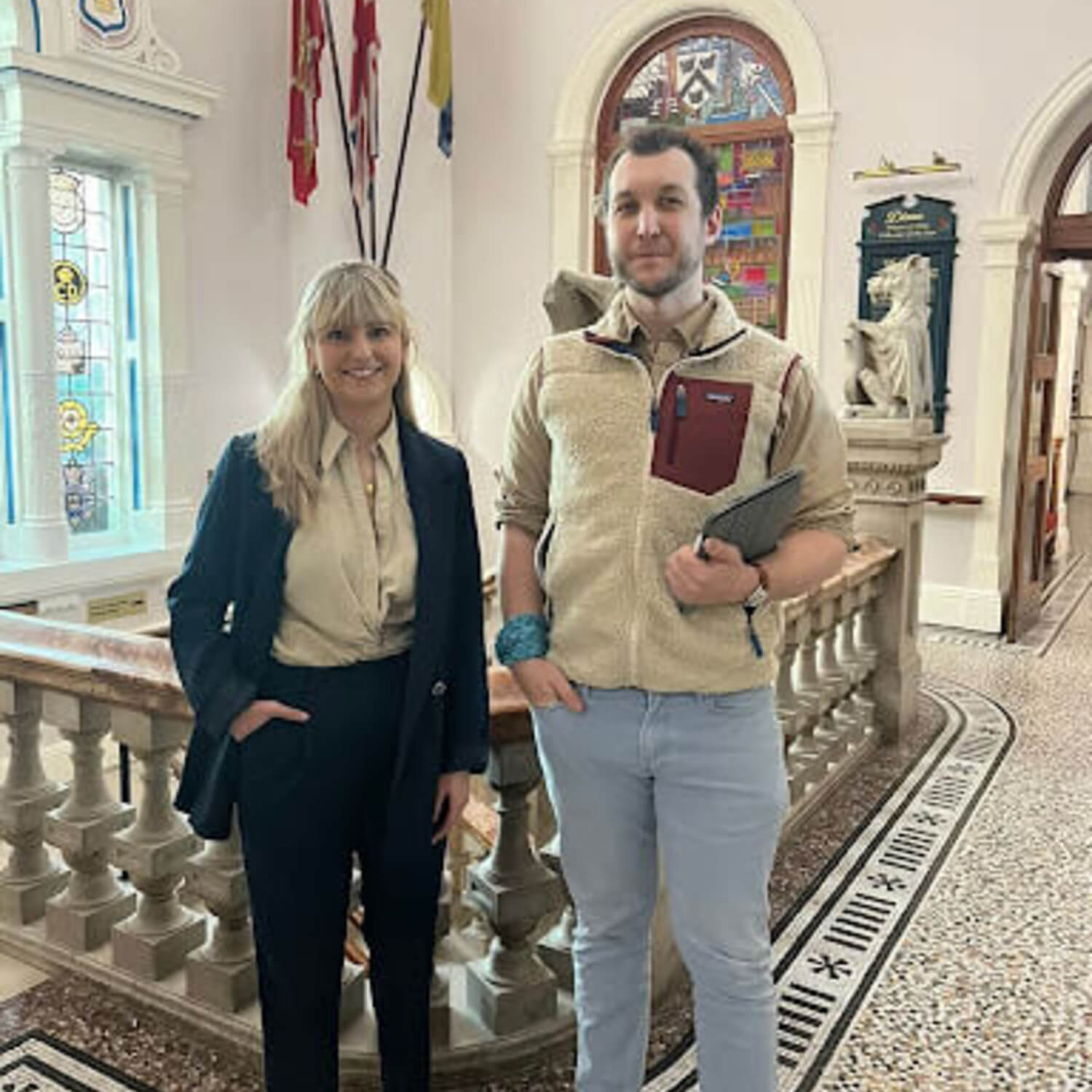 01/12/2023
---
On Wednesday 29th November, Councillors on the Planning Committee for North East Lincolnshire Council approved proposals for a controversial on-land intensive salmon farm in Cleethorpes, with four opposing and seven in favour. With plans to produce 5,000 tonnes of dead fish per year, there are no other fish farms of this scale in operation currently in the UK. Once constructed, the facility will be one of the largest in the world.
24/11/2023
---
Each year more than 200,000 tonnes of foie gras made by force-feeding are imported into the UK. Its production is so cruel that it is illegal to make in the UK, yet we hypocritically continue to permit imports. Previously unpublished images taken inside several duck farms in France show the terrible animal suffering involved in foie gras production.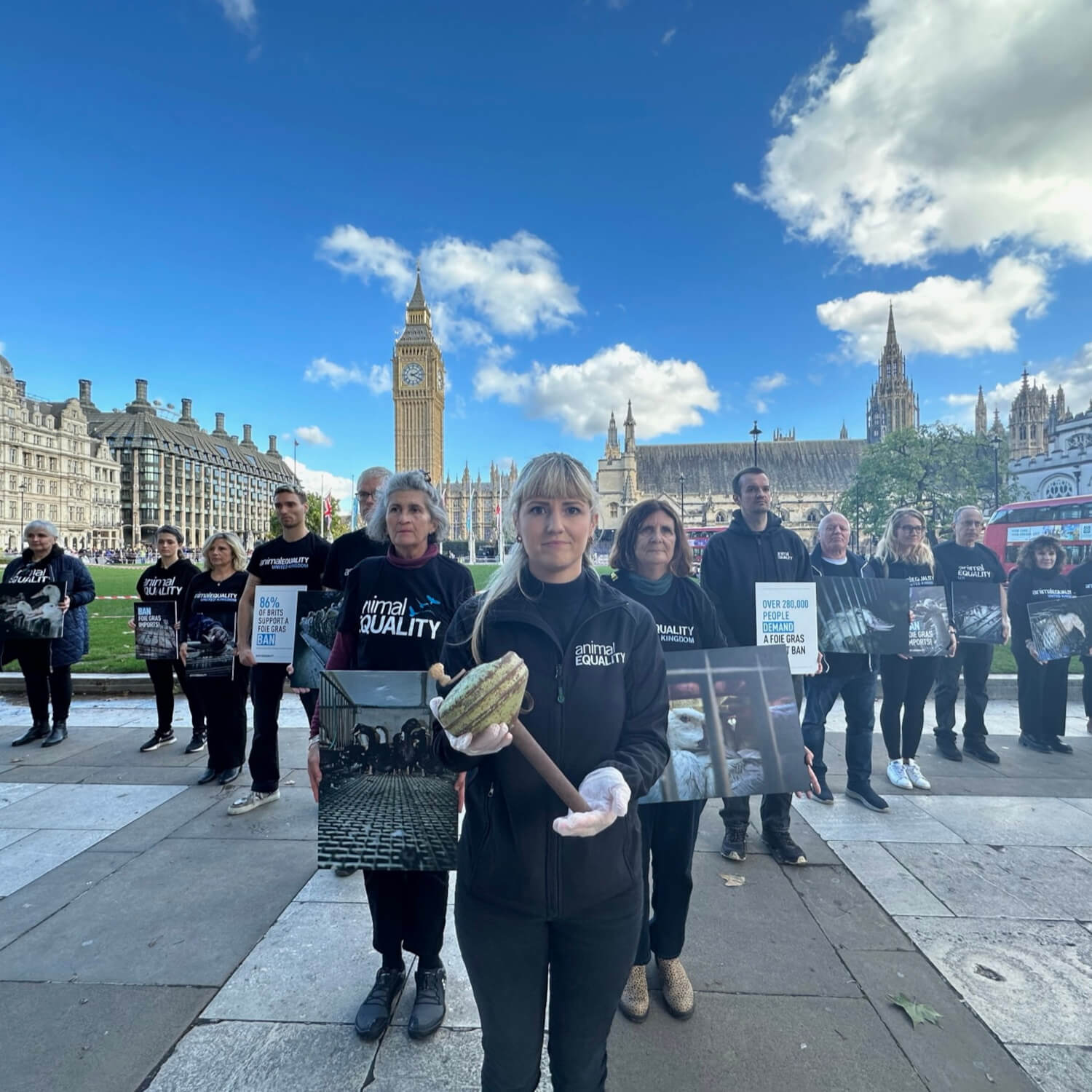 03/11/2023
---
Following conversations with Animal Equality, Giles Watling MP successfully tabled a Westminster Debate, speaking up for millions of ducks and geese trapped in cruel foie gras farms.