News
Get the latest news and updates from Animal Equality
Workers filmed beating pigs on Fir Tree Farm in Lincolnshire
Animal Equality has today released shocking scenes of animal abuse filmed on Fir Tree pig farm in Lincolnshire, which is owned by Elsham Linc – one of Britain's largest pig producers.
23/05/2018
Updated: 05/04/2020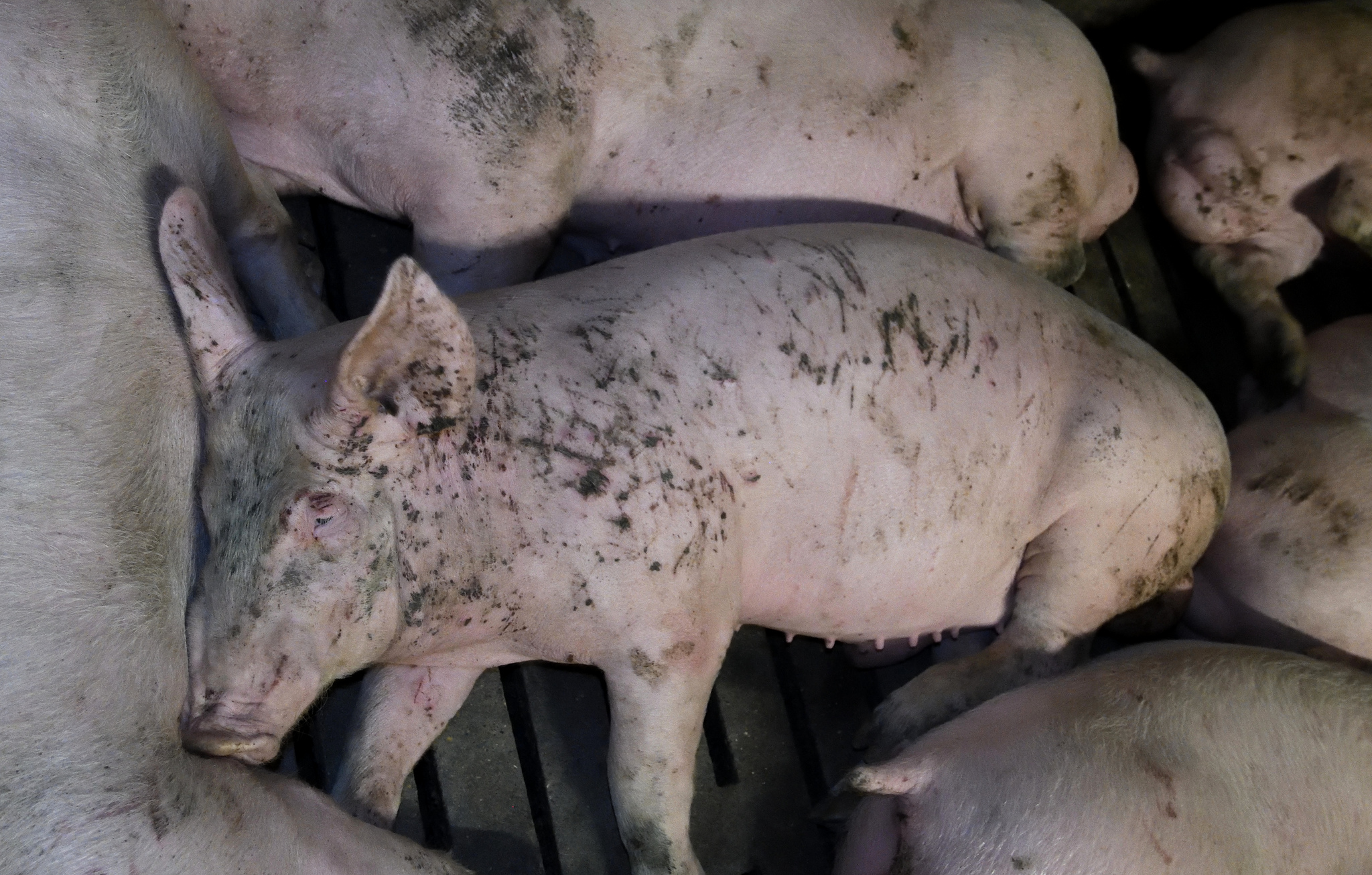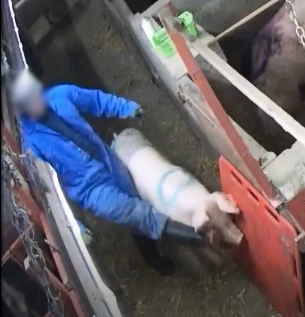 The investigation, which came on the back of an anonymous tip-off, revealed serious and repeated violent abuse of the animals by several members of staff, including:
•    Kicking pigs in the face and head, often violently and repeatedly, with over 100 incidents of kicking recorded in 10 days
•    Jabbing pigs repeatedly with the tines of a mucking out fork
•    Transporting an injured pig in the bucket of a tractor and hitting it repeatedly (by kicking and with a gate) when it couldn't move into a pen
•    Spraying marker paint directly up a pig's nose
•    Slamming gates on pigs' heads
•    Hitting pigs in the face and head with heavy plastic boards (pig boards)
•    Workers laughing about the abuse and swearing at pigs
•    Leaving a 'downed' pig without veterinary care for 48 hours before shooting it
Investigators made multiple visits to Fir Tree Farm – which holds 10,000 pigs – between 1st- 27th April, 2018, and placed hidden cameras in the buildings where violence had been reported. They also documented dozens of pigs with severe tail biting wounds, some critically infected, as well as many heavily scarred pigs and several with hernias.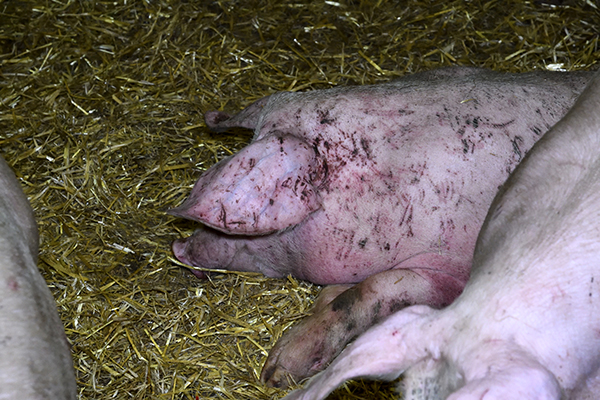 Animal Equality has passed all of the evidence to the RSPCA, which is investigating. We understand that several workers have been dismissed and we expect them to face the full force of the law for this sickening abuse which, without the courage of the whistleblower and our investigators, would still be happening today.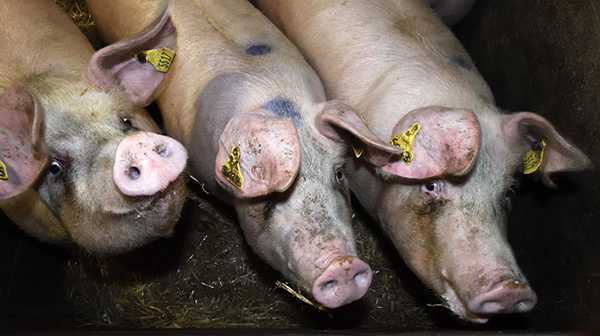 Consumers can help end this cruelty by trying the increasing variety of plant-based foods available in shops and restaurants – which are often healthier than meat as well as cruelty-free. Check out www.loveveg.uk to get started!
This is the third time that Animal Equality has filmed workers violently abusing animals on British farms. In 2016 a worker on Pyrland dairy farm in Somerset was filmed slamming newborn calves to the floor and kicking cows in the face just hours after they had given birth. He pled guilty to two cruelty charges in April 2017. In 2012 two workers were filmed beating piglets to death with a metal bar on Harling Farm in Norfolk. Both men pled guilty to cruelty charges and one was sent to prison for 18 weeks.
---
United Kingdom
---
Latest News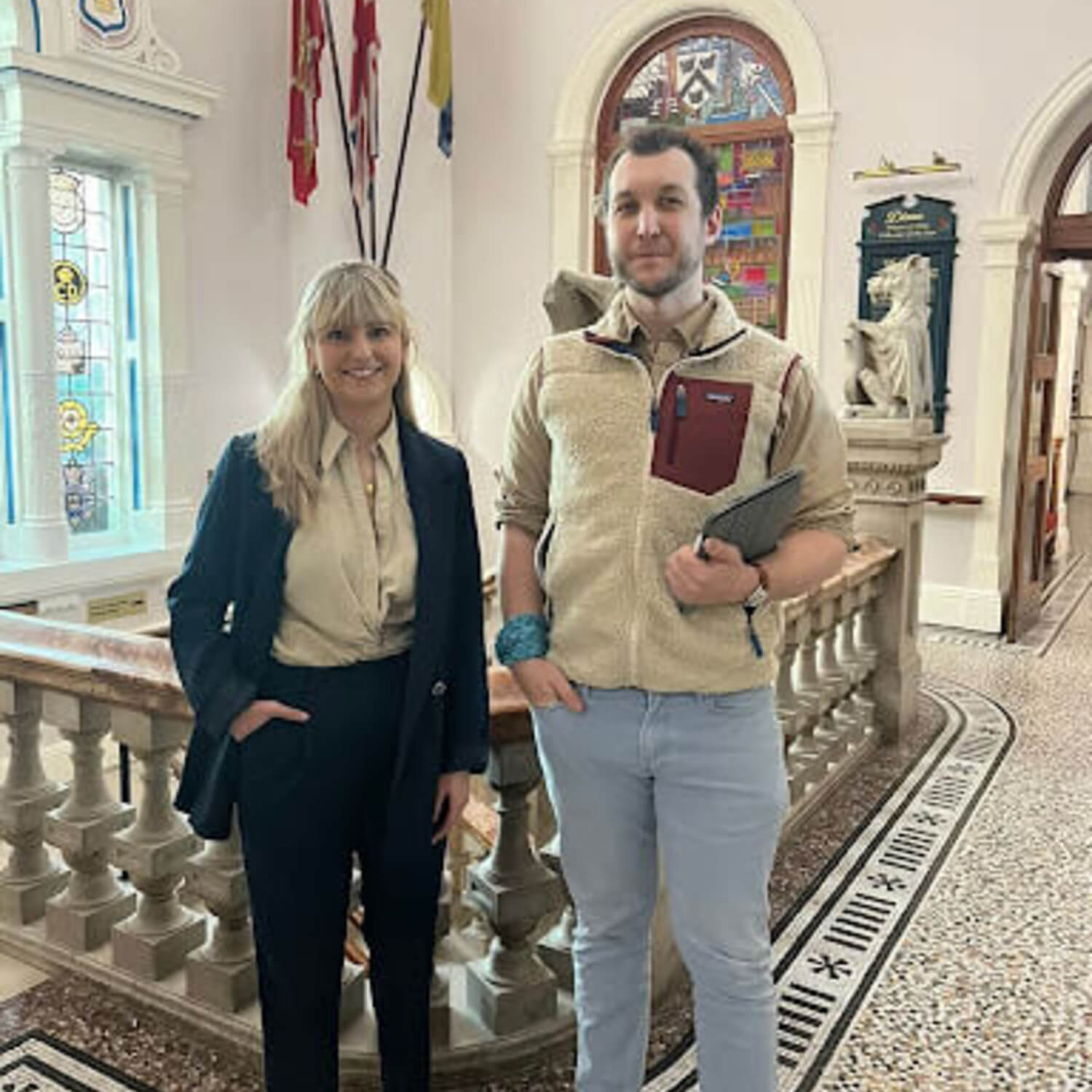 01/12/2023
---
On Wednesday 29th November, Councillors on the Planning Committee for North East Lincolnshire Council approved proposals for a controversial on-land intensive salmon farm in Cleethorpes, with four opposing and seven in favour. With plans to produce 5,000 tonnes of dead fish per year, there are no other fish farms of this scale in operation currently in the UK. Once constructed, the facility will be one of the largest in the world.
24/11/2023
---
Each year more than 200,000 tonnes of foie gras made by force-feeding are imported into the UK. Its production is so cruel that it is illegal to make in the UK, yet we hypocritically continue to permit imports. Previously unpublished images taken inside several duck farms in France show the terrible animal suffering involved in foie gras production.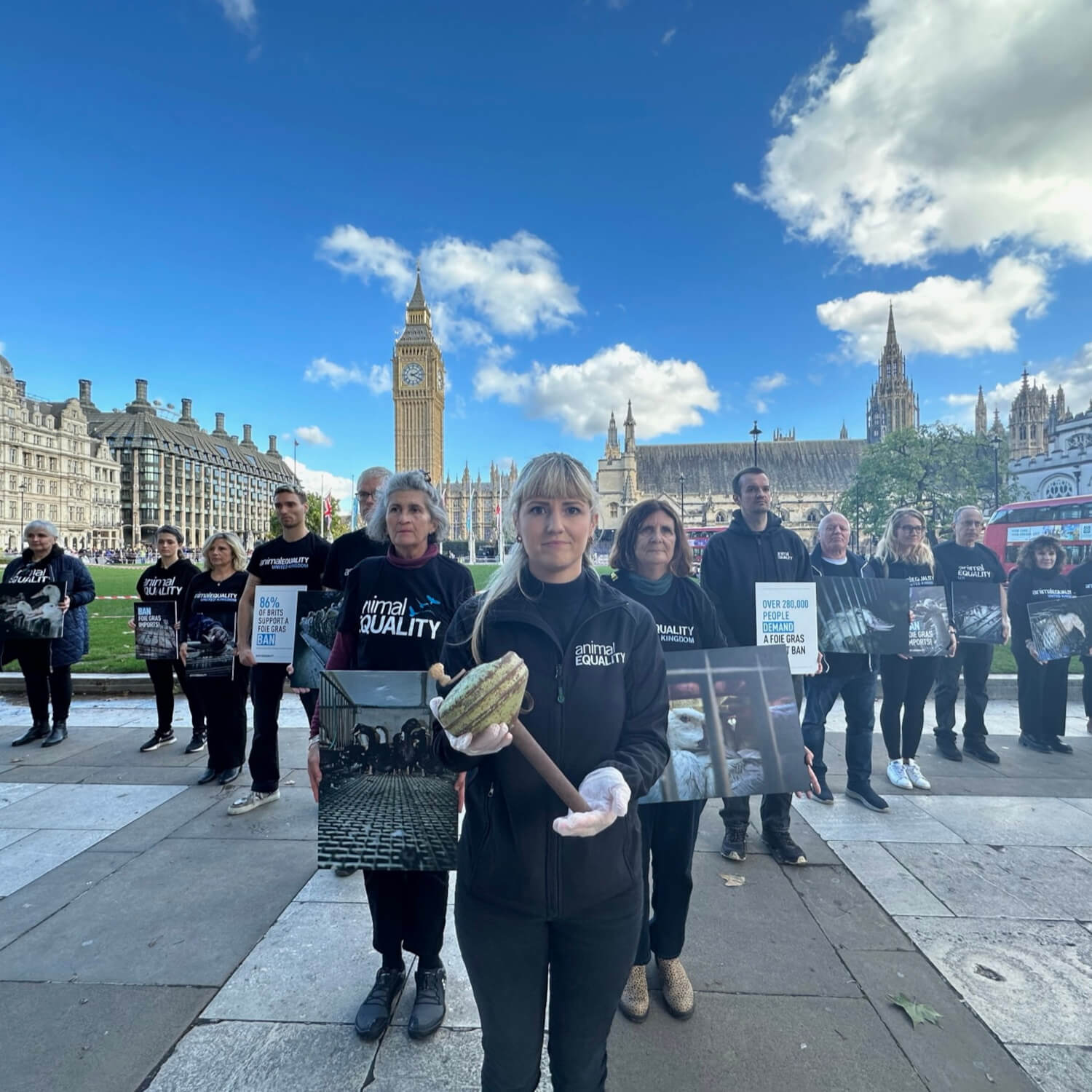 03/11/2023
---
Following conversations with Animal Equality, Giles Watling MP successfully tabled a Westminster Debate, speaking up for millions of ducks and geese trapped in cruel foie gras farms.