I still think about their little broken skeletons
---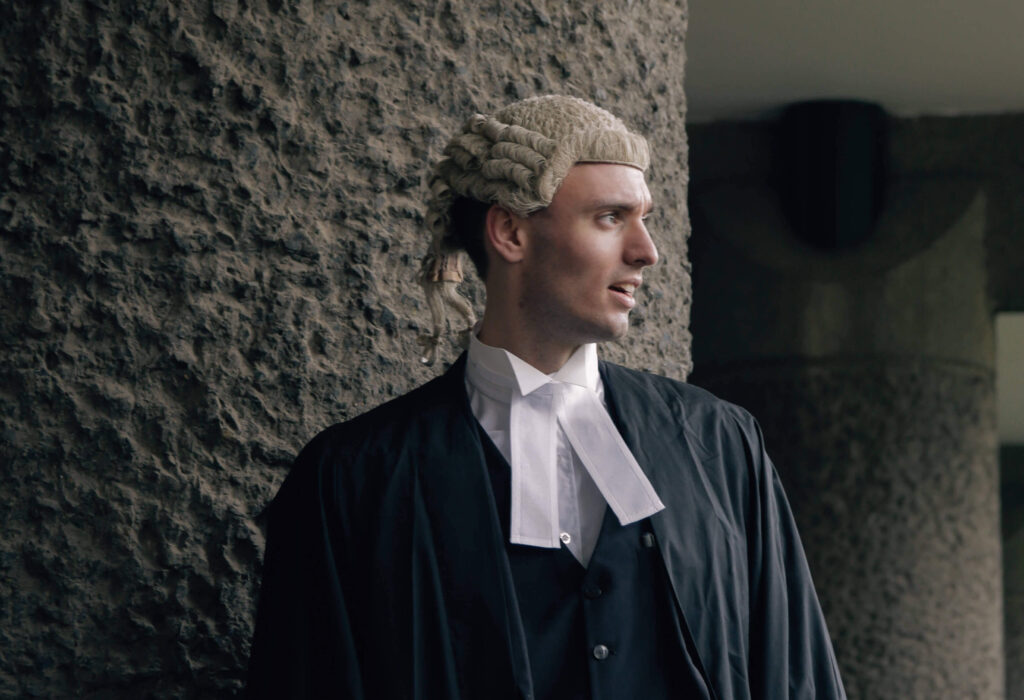 Guilt and innocence, rights and wrongs, liberty and incarceration… these are the themes of my day-to-day work.
My name is Samuel March, and I am a criminal barrister at 9 King's Bench Walk. I want to tell you about what animals experience in the justice system…(warning, you may not like what I am about to say).
Like many at the Bar, I have a busy practice covering all sorts of general crime, but I am also one of very few lawyers who specialises in animal protection.
This sometimes involves prosecuting animal abusers, defending activists and animal rescuers, or acting in cases where animals are at risk of court-ordered 'destruction'.
Of course, client confidentiality prevents me from discussing most cases, but I do have permission to tell you the story of a dog called Red, one of the lucky ones.
Red, while not inherently dangerous, lived with a vulnerable individual prone to fights. After Red loyally intervened in one such altercation, he was facing almost inevitable 'destruction'.
As a specialist lawyer, I was able to swiftly secure expert support and convince the judge to save Red. Today, he now enjoys a secure, lifelong home at Beneath the Wood Sanctuary, a compassionate vegan-run haven in Wales.
But what about if Red had been born a pig?
Would he have had such a positive outcome in court?
A few years ago, during my legal training, I sat in the public gallery, feeling helpless as Trading Standards prosecuted a farmer for leaving inbred pigs freezing in the mud, many without sufficient food or water.
What the investigators found shook me to my core…
Little broken skeletons of piglets: some had been partially eaten, whilst others had been trampled into the knee-high mud. They decomposed completely with no one even thinking to look for them.
Imagine how hungry they must have been to eat their own children.
All the pigs had been treated horrifically. This was supposedly a case about their welfare… but the reality was that no matter who won in court, the pigs would lose.
If the farmer won the case, the pigs would continue to face a lifetime of suffering on the farm and eventually in a bloody slaughterhouse; if the state won, it would mean a swift death sentence because they had been deemed 'unfit for human consumption'.
I'll never know which awful fate they met, because the case was adjourned and, as far as I can tell, sadly nobody thought it mattered enough to publicly report the outcome.
It's important to remember that whilst there's some hope for dogs like Red, farmed animals have a different story. Specialist animal lawyers and sanctuaries equipped to assist these cases are few and far between.
Sad cases like this are inevitable in a system where animals are, legally, just 'property'. They have no legal rights. They can be bought, sold, traded and 'destroyed' at the whims of their 'owners'.
There are some limited laws in place, but even our main animal protection laws only prohibit causing 'unnecessary' suffering to protected animals… and so much terrible suffering is simply seen as 'necessary', and so lawful.
As a supporter, I am sure you have seen the shocking footage that Animal Equality has released showing animals suffering on all kinds of farms, from dairy to chickens to fish. Cruel, cramped conditions are the norm for so many animal species, and the law does little about this.
What's worse is that the protections they do have often exist only on paper.
Animal Equality and The Animal Law Foundation co-authored a first-of-its-kind report, which exposed that although there are nearly 300,000 farms in the UK, only an average of 2.95% were inspected by public bodies between 2018 and 2021.
Even where illegality was filmed and reported to relevant authorities, the data showed that over 60% of cases led to no legal action. In addition, on average only 0.33% of complaints from the public led directly to a prosecution.
Those data align with what I see on the frontline – day in and day out. Our legal system is failing to protect animals.
The challenge facing animal justice is a battle on four fronts: first – we need better laws; second – we need people to investigate and gather evidence of breaches; third – we need the Government to bring cases; and fourth – we need animal protection lawyers to win them. I am working hard on that last bit, but without political change I risk spending my career enforcing bad laws.
Real progress depends on campaigning organisations to push through meaningful change on the other three fronts.
That is what inspired me to support Animal Equality. I recently joined Abi and her team at Parliament to call for a ban on foie-gras produced by force-feeding. I was so impressed by what I saw them do: mobilising supporters on the streets outside, getting politicians to cite directly from their brief in Parliament and in doing so, gaining widespread press coverage. The Westminster debate that they helped to secure was covered in the Mirror, the Independent and even the front page of The Times!
What I witnessed was a small team punching well above its weight, making strategic choices with high-impact potential.
This is how to sow the seeds of change.
Ensuring a brighter future for all animals means we must rally around these charities.
When it comes to donating to animal organisations, I know it's hard to choose between so many worthy and pressing causes… particularly during these financially difficult times.
Like many of you, I have rent to pay, vet bills due for my rescue dogs, and I regularly donate to rescues like the one that saved Red. I know times are hard… but as belts tighten, it is even harder for charities and harder still for the animals that depend on them.
The good news is that this month's financial decisions just got easier.
Until the 31st December, one anonymous hero has pledged to match every donation that Animal Equality receives. That means NOW is the best time to help because any donations get DOUBLED!
Time is short, and Animal Equality faces an ambitious but important task: to raise £155,000 in this narrow window.
So, here's what I am going to do today to help…
Instead of spending money on a takeaway tonight, I am going to save around £25 by downloading Animal Equality's FREE plant-based cookbook, and cooking something delicious from that.
Whilst my food is cooking, I'll click the link below and donate the money saved to Animal Equality, knowing that it will be doubled to £50… and I will go to bed with a full stomach, feeling not a penny poorer.
It's the little day-to-day decisions we make that add up to determine our impact on the world. A little snow can start an avalanche… all I need is for you to join me and do the same.
This is how change happens.
Your learned friend,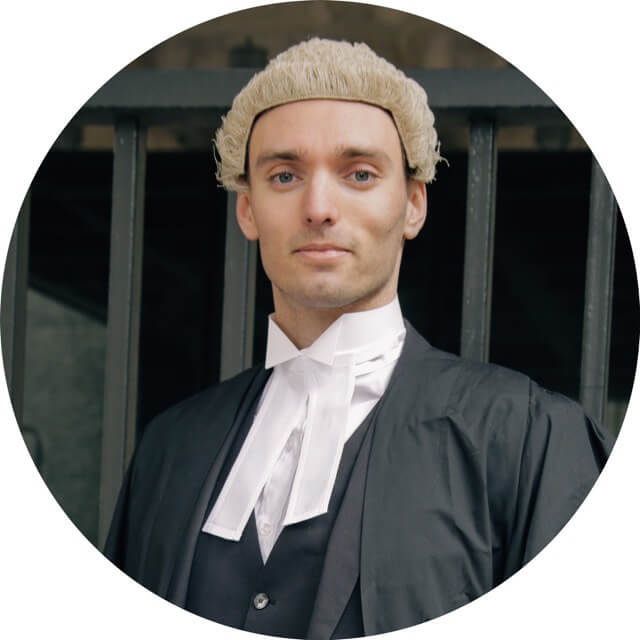 Samuel March
Animal Protection Barrister & Supporter of Animal Equality
P.S. The lawyer in me cannot end this email without a classic disclaimer: I wrote this email to you in an entirely personal capacity, and the views I express do not necessarily represent the views of any organisation I am affiliated with.
---
Most Popular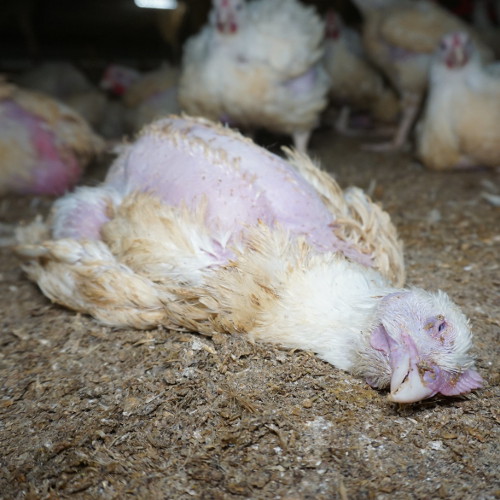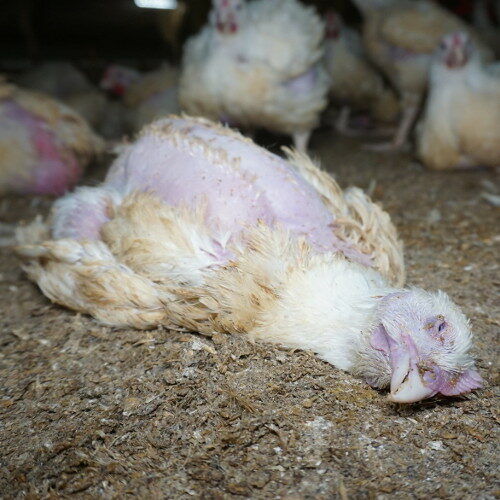 08/07/2023
---
Most people will never see inside a farm or slaughterhouse, so when they have concerns about how animals are treated in order to produce the products they buy, they put their trust in others to tell them what is happening on those farms. For most consumers, this means putting trust…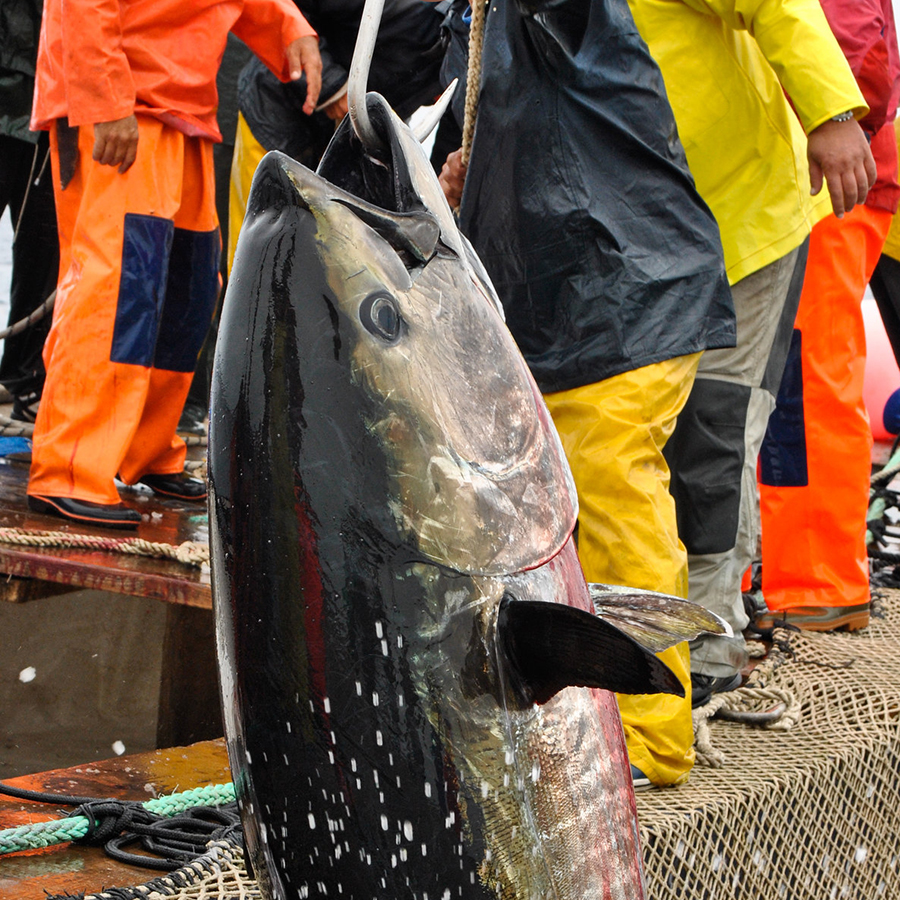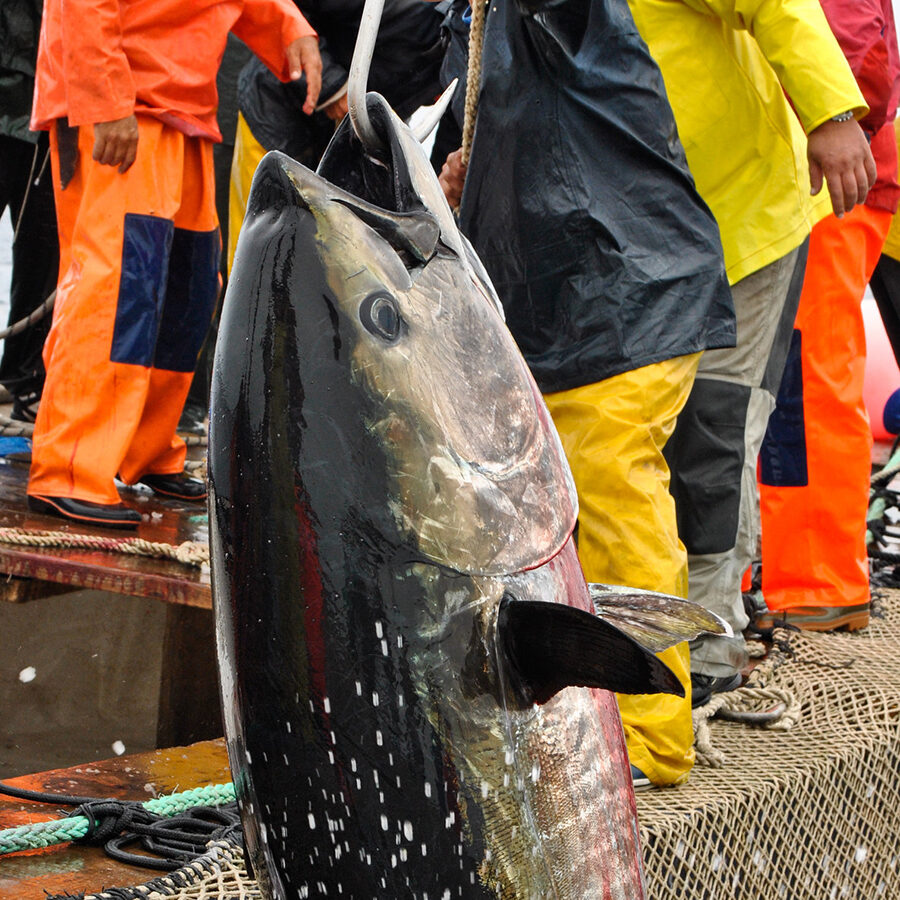 08/07/2023
---
Did you know that dolphins also die as a consequence of killing tuna, among other and marine animals?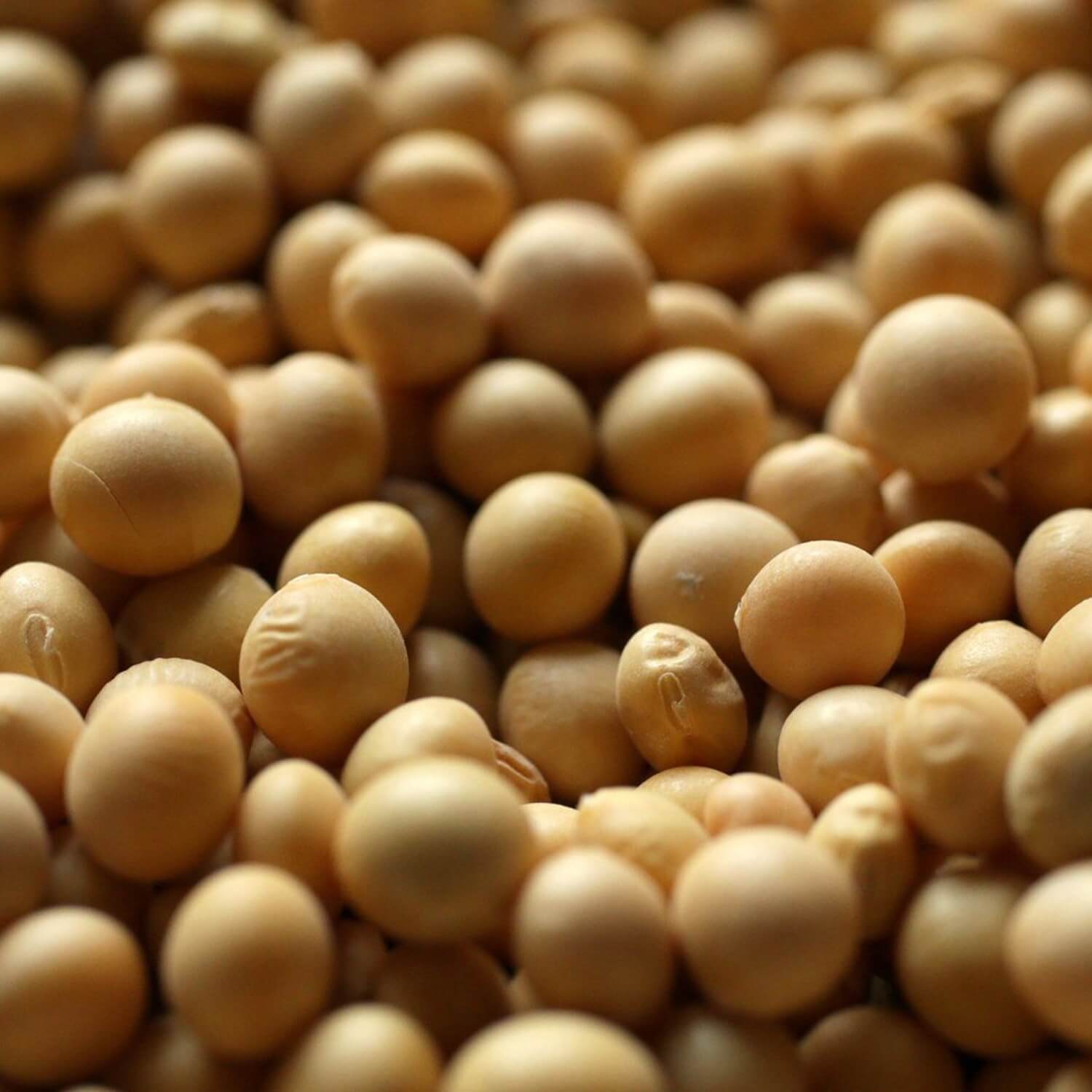 08/07/2023
---
In recent years much of the conversation around soy has been heavily focused on deforestation and climate change. And because soy is often a key ingredient in plant-based meals, it is a common misconception that foods promoted as meat and dairy substitutes – such as tofu and soy milk –…