News
Get the latest news and updates from Animal Equality
Progress For Chickens Raised for Fast Food Chain Wingstop UK
27/10/2021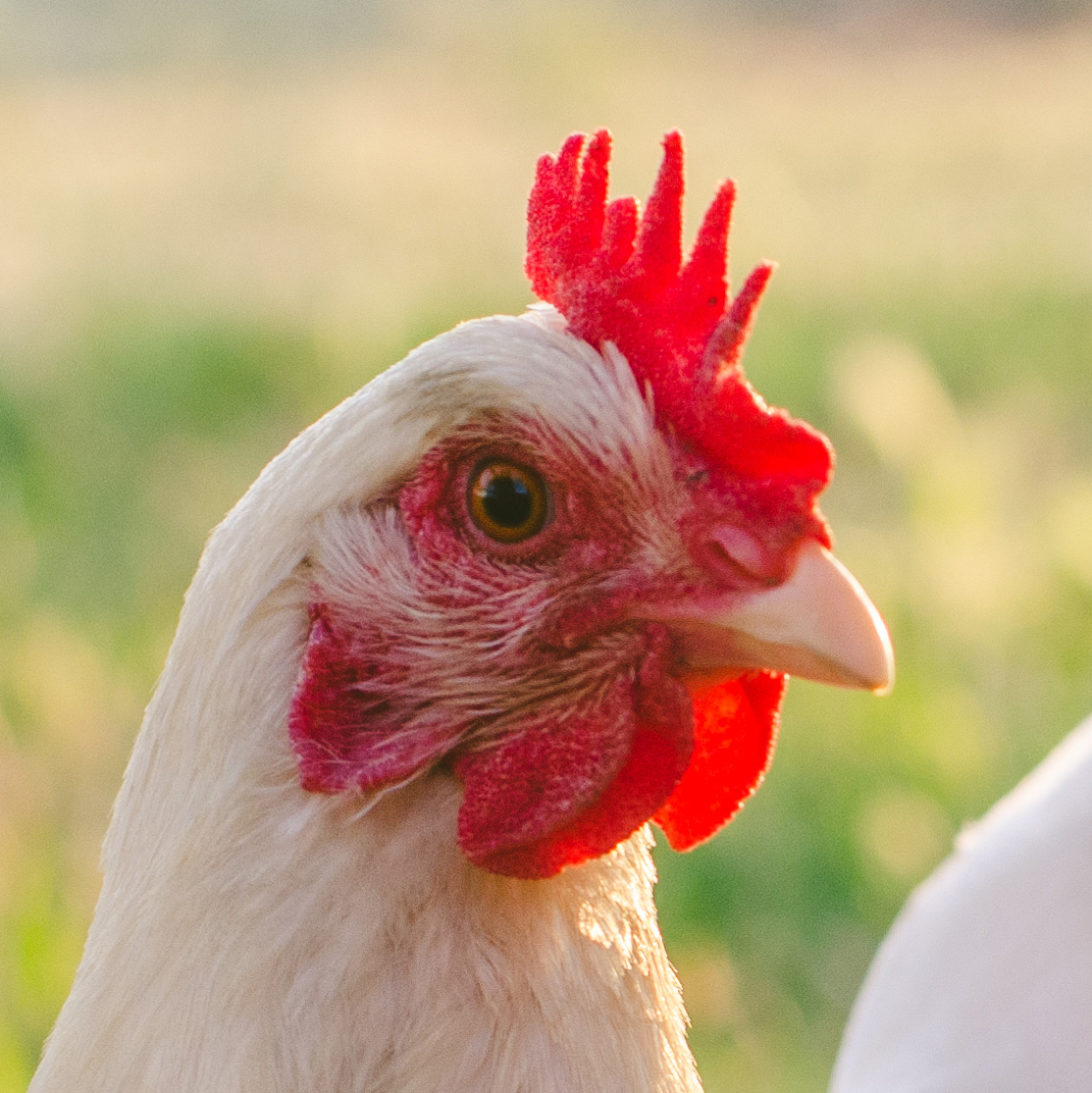 Fried chicken restaurant chain Wingstop UK has this month committed to the Better Chicken Commitment, following discussions with Animal Equality UK. In doing so, it becomes the latest fast food brand to eliminate some of the cruellest practices from its chicken meat supply chain; KFC and Nando's pledged to do the same in 2019 and 2020 respectively.
Originally a US chicken chain, Wingstop entered the UK market in 2018. It currently has several locations in Birmingham, Bristol, London, and Reading, with a major expansion planned over the coming years.
The UK is often held up as a beacon of animal welfare standards, however over 95% of the one billion chickens killed for their flesh in this country every year are intensively reared indoors, and experience a lifetime of extreme suffering. Each bird typically has less space than an A4 piece of paper. Every year, almost 30 million individuals die due to disease or injury on farms before they even reach the slaughterhouse.
The Better Chicken Commitment was created by a coalition of animal protection organisations to address these key animal welfare issues, amongst others. By signing up to the commitment, companies pledge to reduce or eliminate some of the very worst cruelties for chickens in their supply chains by 2026 at the latest.
Animal Equality UK has been in dialogue with Wingstop UK regarding the Better Chicken Commitment since February 2020. 
While raising animals for consumption can never be humane, this is a step forward for the chickens who are currently suffering on farms and in slaughterhouses. The move by Wingstop also puts further pressure on the UK as a whole to raise animal welfare standards.
---
Animal Equality uses a variety of strategic techniques to further our mission of ending cruelty to farmed animals. Join us in creating a world in which all animals are respected and protected by making a donation to our work today.
---
---
Latest News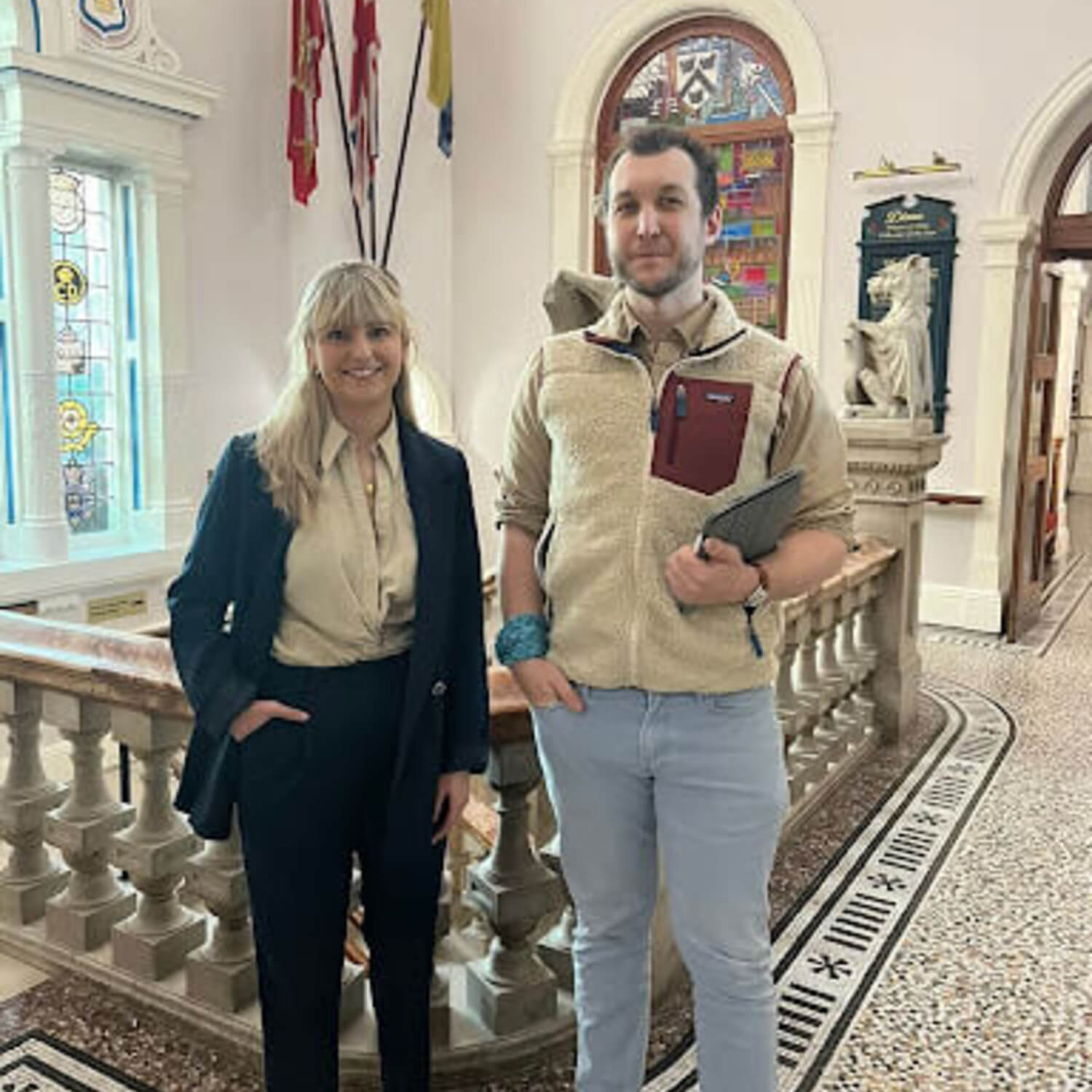 01/12/2023
---
On Wednesday 29th November, Councillors on the Planning Committee for North East Lincolnshire Council approved proposals for a controversial on-land intensive salmon farm in Cleethorpes, with four opposing and seven in favour. With plans to produce 5,000 tonnes of dead fish per year, there are no other fish farms of this scale in operation currently in the UK. Once constructed, the facility will be one of the largest in the world.
24/11/2023
---
Each year more than 200,000 tonnes of foie gras made by force-feeding are imported into the UK. Its production is so cruel that it is illegal to make in the UK, yet we hypocritically continue to permit imports. Previously unpublished images taken inside several duck farms in France show the terrible animal suffering involved in foie gras production.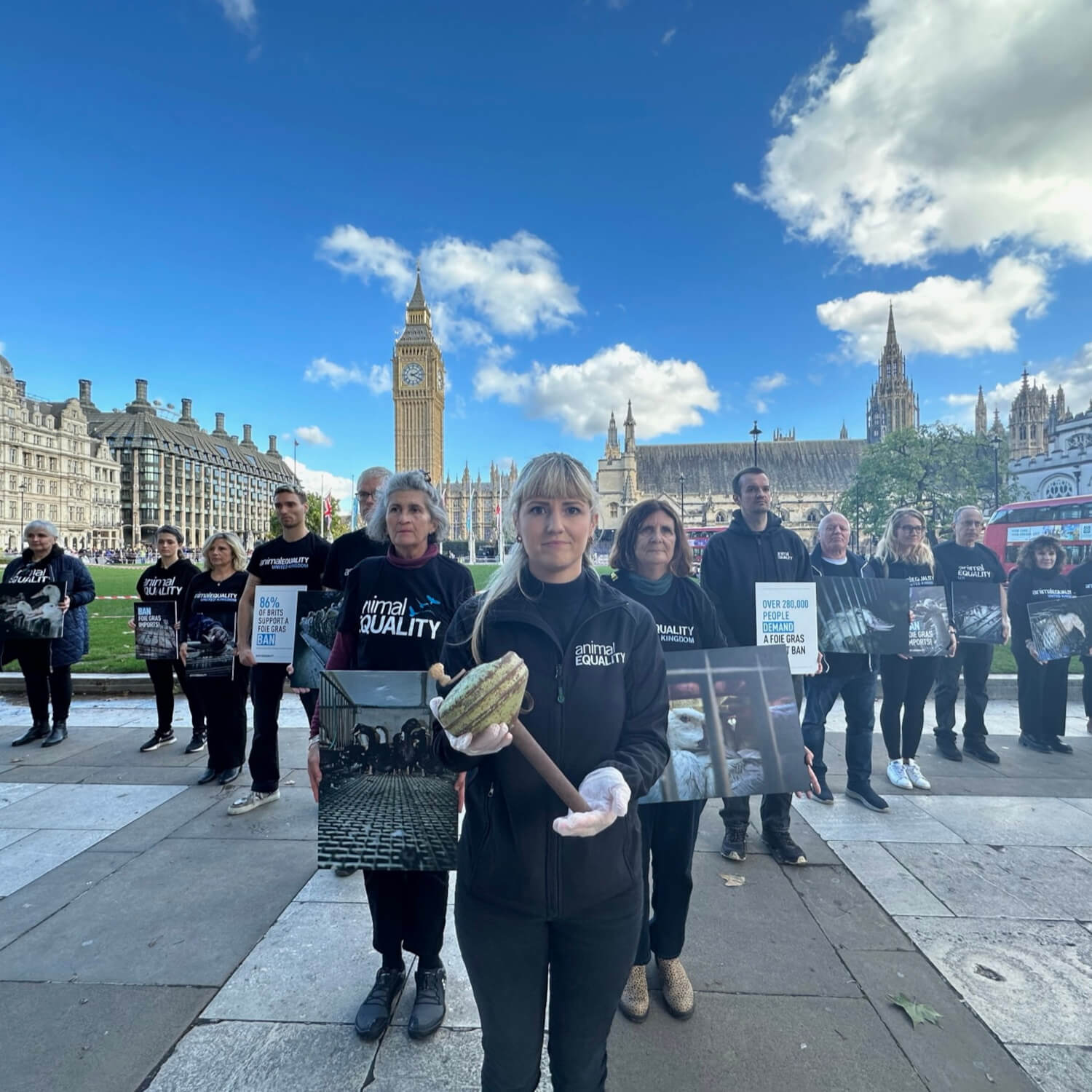 03/11/2023
---
Following conversations with Animal Equality, Giles Watling MP successfully tabled a Westminster Debate, speaking up for millions of ducks and geese trapped in cruel foie gras farms.