News
Get the latest news and updates from Animal Equality
New iAnimal film reveals dairy's dark secrets!
Our latest iAnimal film is here, and already having a huge impact for animals.
18/07/2017
Updated: 14/11/2018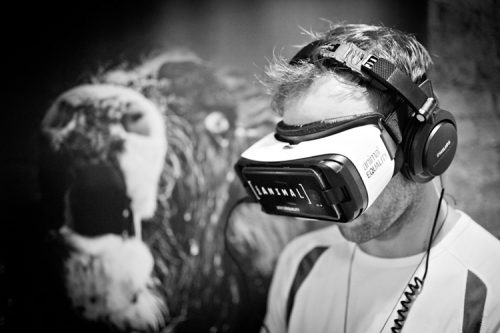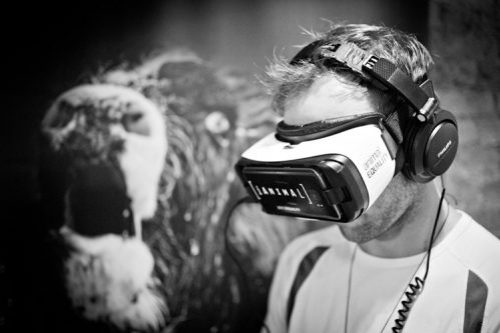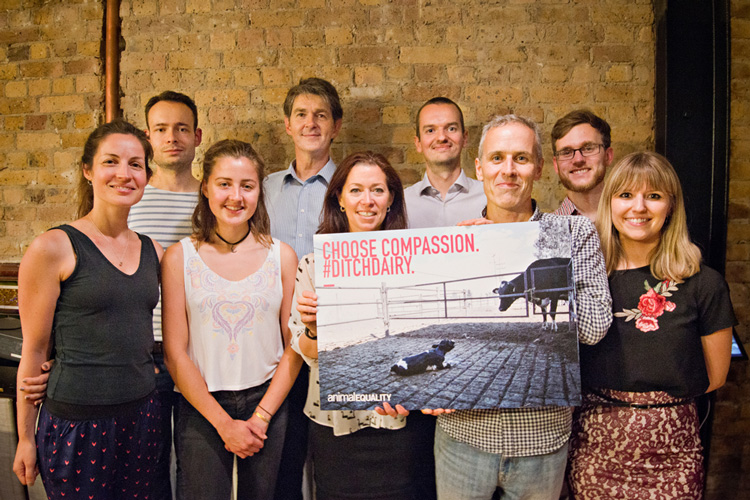 Last Thursday the UK team launched our newest film in the iAnimal series, taking you inside the dairy industry. It was a great evening with lots of dairy-free treats courtesy of our friends at Fry's, Vegusto and the Mylk Man, as well as plant based canapes from La Buenaventura, proving that ditching dairy is delicious and easier than you think!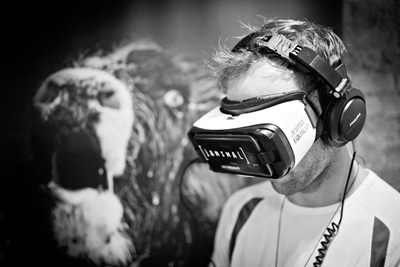 Our UK director, Toni Shephard, spoke about the investigations behind the film, and our success in uncovering and prosecuting a farm worker for animal cruelty during our time filming on the featured UK farms.
The film itself has already been to several events in the UK, and is changing lives. One of the first viewers at Vegan Camp Out last weekend watched both our new dairy film and our film about chickens raised for meat, and as a result has since given up meat and dramatically reduced his dairy consumption. We also met James Aspey who was so impressed by iAnimal that he has taken one of our headsets to the streets and on his speaking tour with him, to have even more of an impact with his vegan outreach.
Guests at the launch included vegan blogger Earthling Ed, the boys from BOSH! and our colleagues from animal protection organisations such as Veganuary, PETA, Animal Aid, HSI and the Humane League.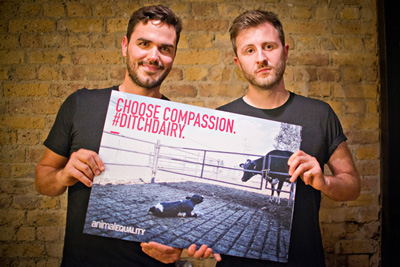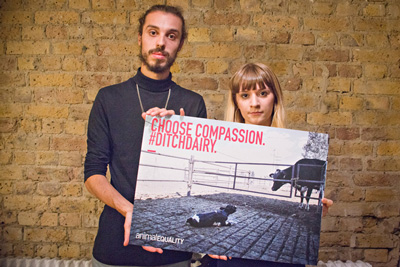 A massive thank you to the fully vegan venue, 10 Cable Street that hosted the launch. A fabulous space for plant based parties and events.
We can't wait to show you our new film at forthcoming iAnimal events. Catch us at the Welsh Vegan Fair on July 22nd-23rd in Cardiff, Leeds Pride on the 5th-6th of August and the Green Gathering Festival on the 3rd-6th August.
---
United Kingdom
---
Latest News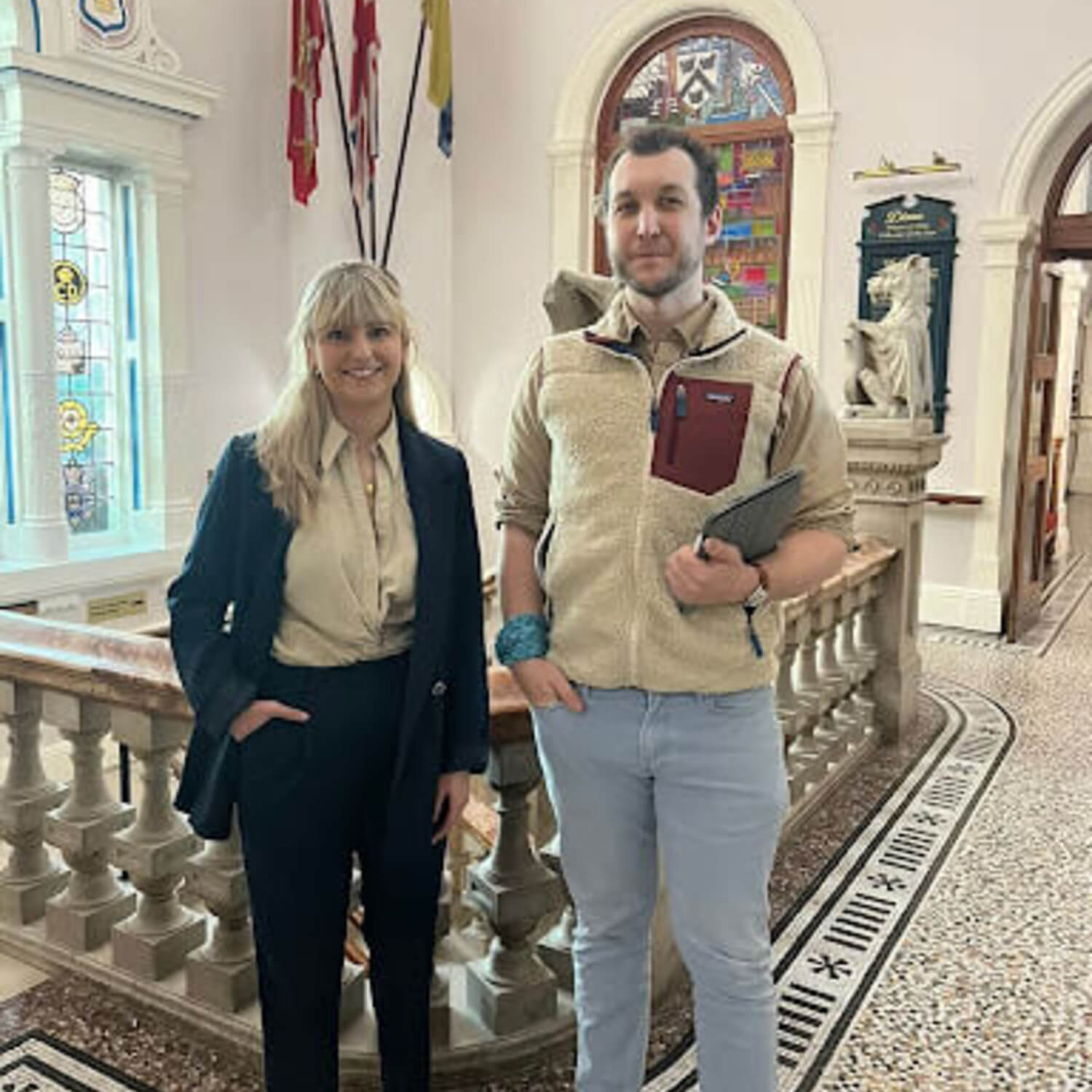 01/12/2023
---
On Wednesday 29th November, Councillors on the Planning Committee for North East Lincolnshire Council approved proposals for a controversial on-land intensive salmon farm in Cleethorpes, with four opposing and seven in favour. With plans to produce 5,000 tonnes of dead fish per year, there are no other fish farms of this scale in operation currently in the UK. Once constructed, the facility will be one of the largest in the world.
24/11/2023
---
Each year more than 200,000 tonnes of foie gras made by force-feeding are imported into the UK. Its production is so cruel that it is illegal to make in the UK, yet we hypocritically continue to permit imports. Previously unpublished images taken inside several duck farms in France show the terrible animal suffering involved in foie gras production.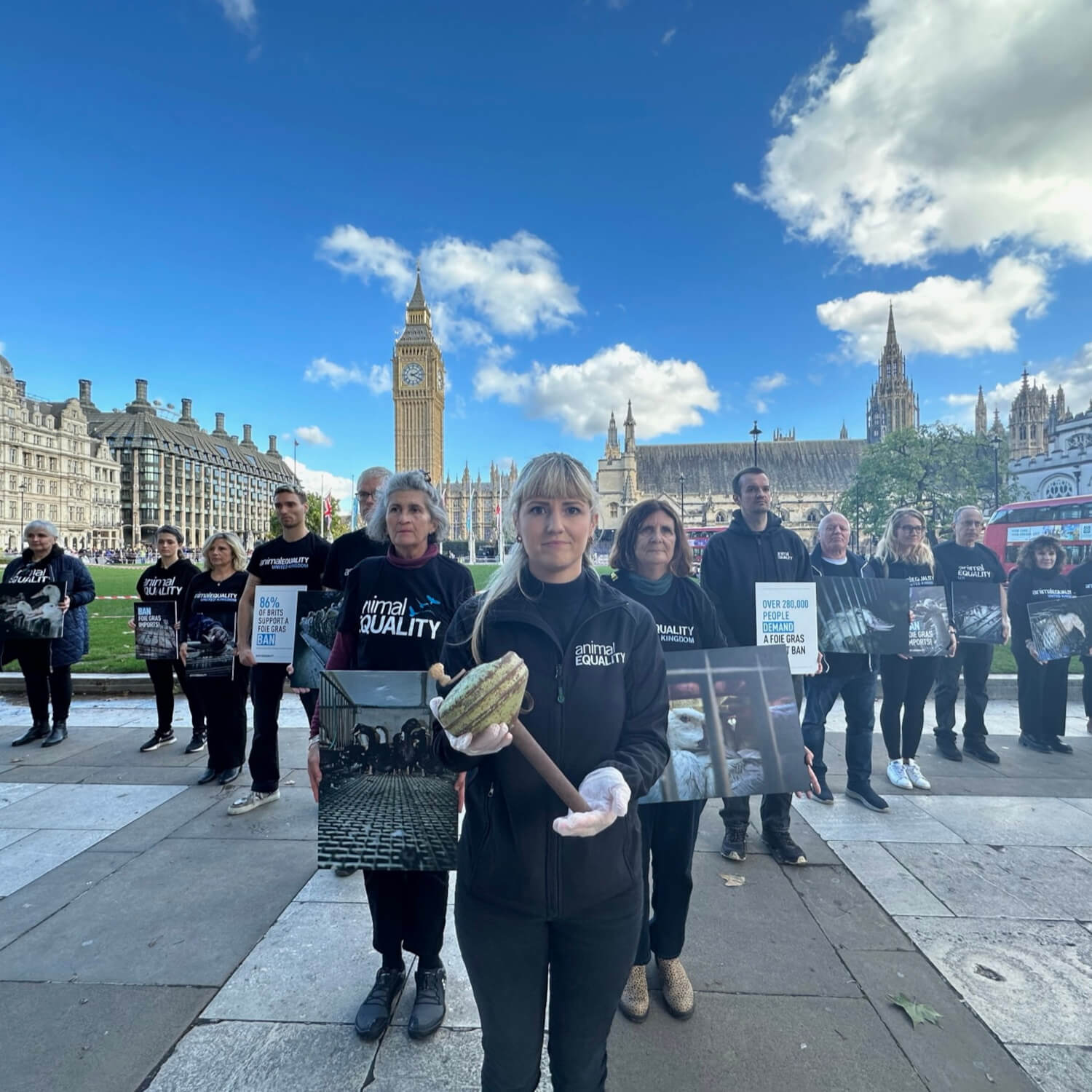 03/11/2023
---
Following conversations with Animal Equality, Giles Watling MP successfully tabled a Westminster Debate, speaking up for millions of ducks and geese trapped in cruel foie gras farms.