News
Get the latest news and updates from Animal Equality
Mexico Set To Change Its Constitution In Historic Progress For Animals
After campaigning from Animal Equality, changes to the Mexican constitution have been approved that give Congress the power to create laws to protect animals.
19/04/2023
Updated: 04/05/2023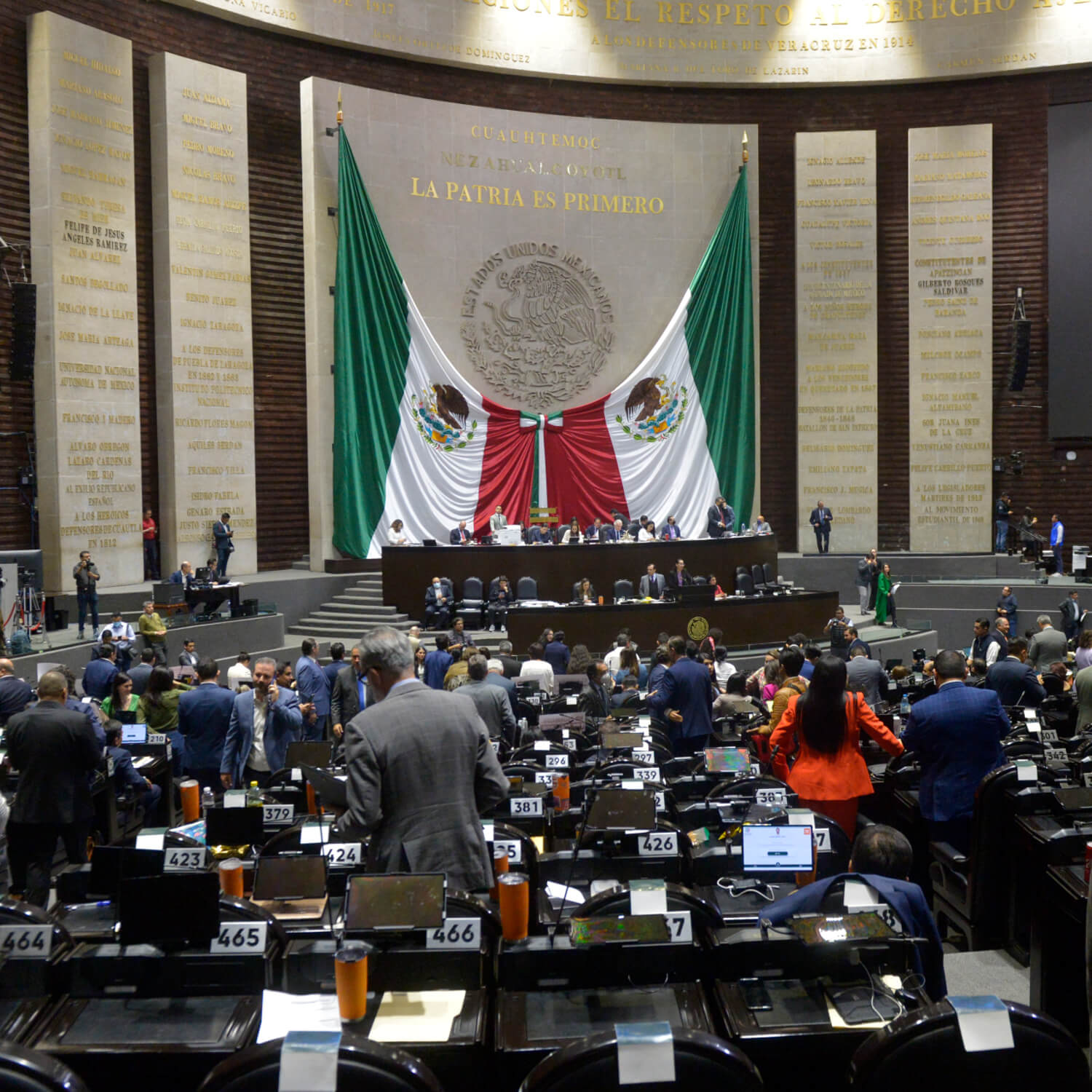 Due to a lack of legal protections for farmed animals like cows, pigs and chickens in Mexico, the authorities routinely overlook abuse taking place in factory farms.
Animal Equality Mexico has been campaigning to change Article 73 of the Federal Constitution, which would give the Mexican Congress power to create animal protection laws across the country.
Animal Equality gathered more than 100,000 signatures in support of the initiative and on the 30th March 2023 the new legislation was passed with an absolute majority of 482 votes. The next step will be to obtain final approval by the Senate.
How It Happened
In December 2022, Animal Equality presented legislation to modify Article 73 of the Mexican Constitution, with Federal Deputy Fausto Gallardo García of the Ecologist Green Party of Mexico. The aim of this new legislation was to grant Congress the ability to create and enforce animal protection laws.
On 14th March 2023, Animal Equality presented 100,000 petition signatures in support of these changes to the Mexican Constitution to Mexico's Congress of the Union.
Finally, on 30th March 2023, the Plenary of the Chamber of Deputies approved the initiative with 482 votes in favour, 0 against and 1 abstention. This ruling is the crucial first step towards creating animal welfare laws in Mexico.
This constitutional change represents the effort and dedication of every person who in their day-to-day recognises that animals must be respected and protected, [and it] represents all those people who have stopped to help an animal who is suffering.

Dulce Ramírez, Vice-President of Animal Equality for Latin America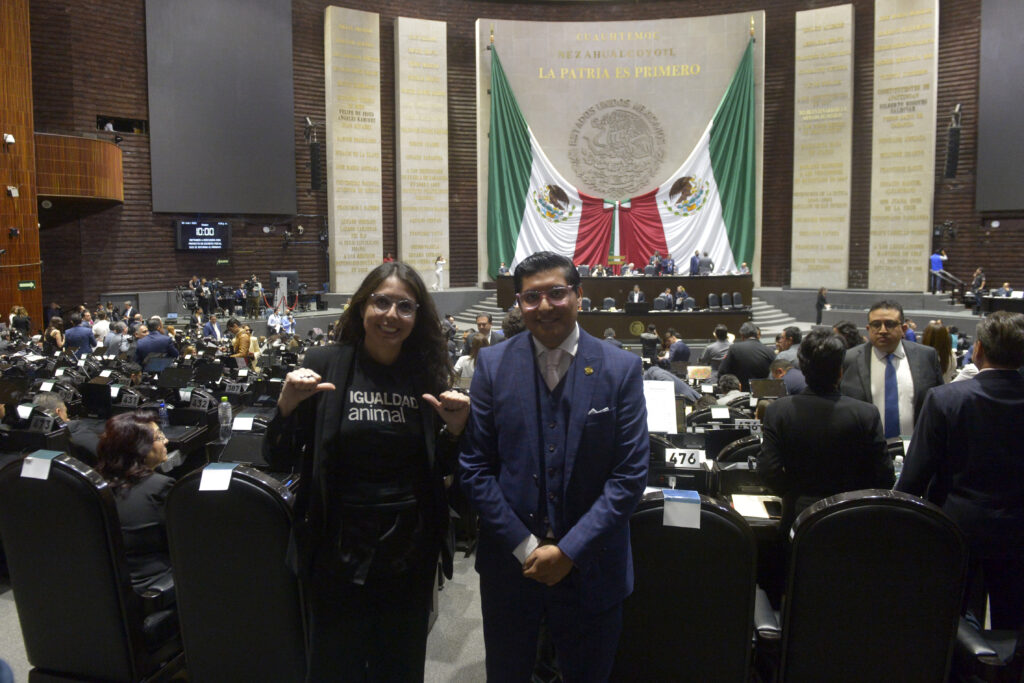 What Does This Historic Win Mean For Farmed Animals?
Animal Equality's investigators have documented concerning animal abuse time and time again in farms and slaughterhouses across Mexico.
They have filmed conscious pigs being dropped into scalding hot water or beaten with axes. They have also witnessed animals being hung by their legs as they bled to death and animals being electrocuted.
Animal Equality's investigations played a vital role in encouraging the Chamber of Deputies towards passing this important initiative for animals.
Mexico currently lacks a comprehensive animal welfare law that is extended to farmed animals, but this historic reform is the first step towards creating one.
The passage of this Bill through the Chamber of Deputies is a significant milestone, as it paves the way for the creation of the first national law aimed at ensuring that animals are better protected across Mexico.
If the legislation is approved by the Senate, it will provide an animal protection framework for all animals and update local laws in accordance with national standards.
This is undoubtedly progress in favour of animals. This Bill will lay the foundations and be an example for the entire country. This reform to the [Constitution] supports the idea that animals are sentient beings and we have obligations towards them.

Dulce Ramírez, Vice-President of Animal Equality for Latin America
You Can Help Animals Too
Animal Equality is dedicated to ending abuse towards animals and creating a world in which all animals are respected and protected.
As a global community, we are fighting to hold meat, dairy, egg and fish industries accountable for animal cruelty. As crucial as legal protections for animals are, this is just one step towards reducing part of the immense suffering while we work to eliminate their exploitation. Help us end factory farming for good.
You can help animals by simply choosing plant-based alternatives to meat, dairy, eggs and fish. By following a plant-based diet, you are denouncing the suffering of farmed animals every single day. Download our free plant-based cookbook below.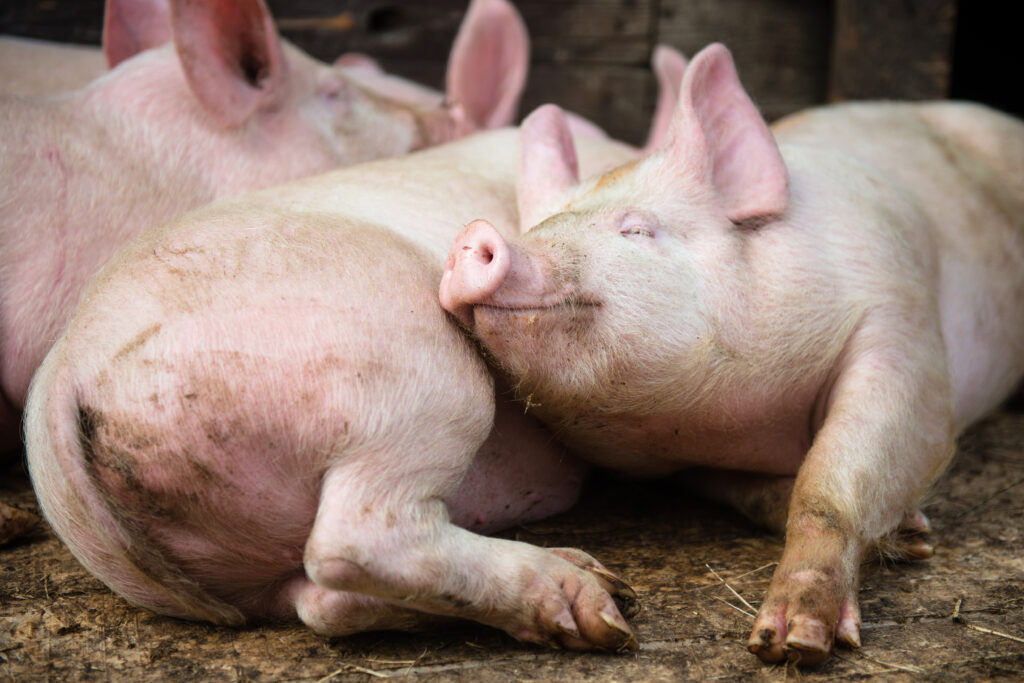 START YOUR PLANT-BASED JOURNEY TODAY!
Farmed animals have rich emotional lives and unbreakable family bonds. They deserve our protection. You can help build a better future for animals by starting your plant-based journey today!
---
Latest News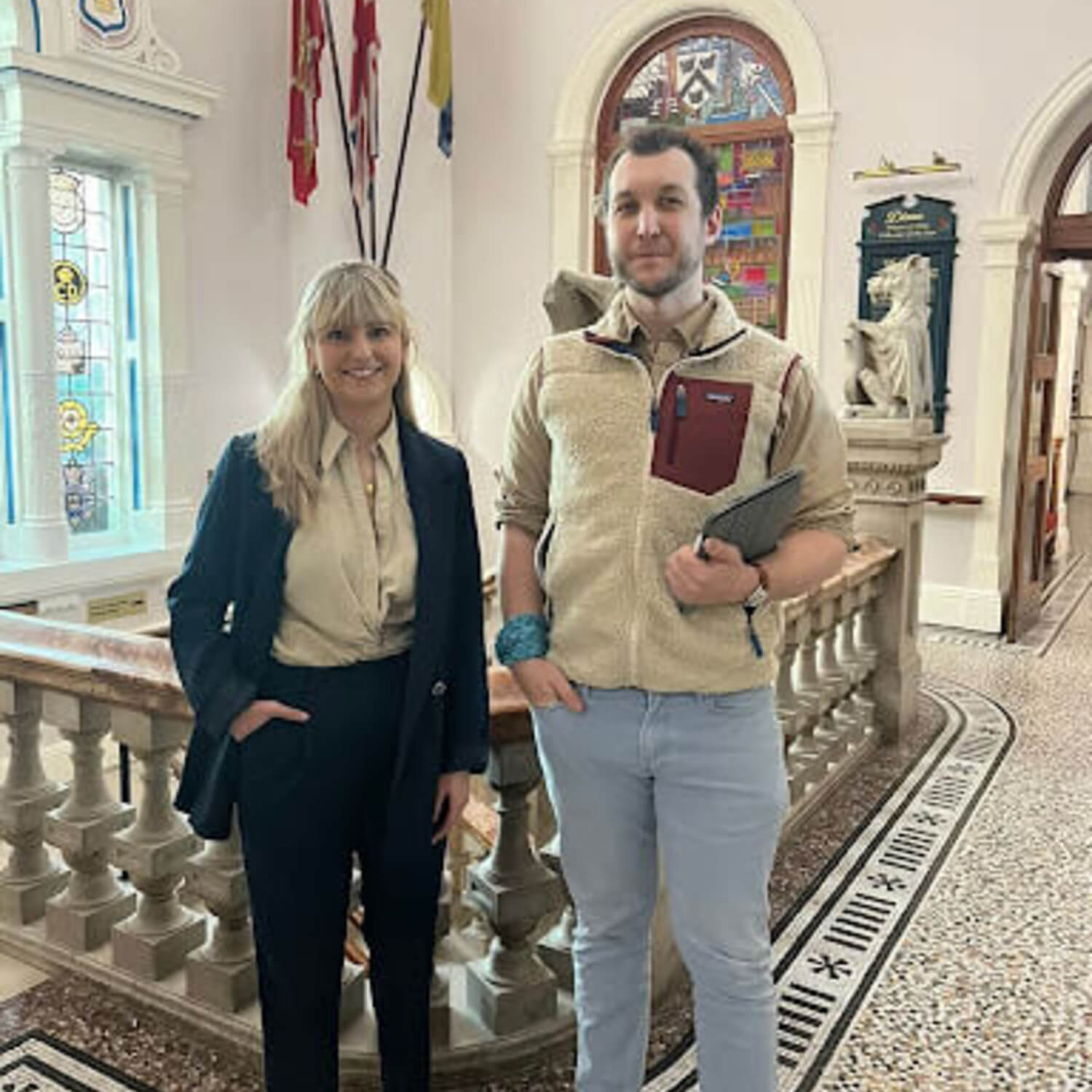 01/12/2023
---
On Wednesday 29th November, Councillors on the Planning Committee for North East Lincolnshire Council approved proposals for a controversial on-land intensive salmon farm in Cleethorpes, with four opposing and seven in favour. With plans to produce 5,000 tonnes of dead fish per year, there are no other fish farms of this scale in operation currently in the UK. Once constructed, the facility will be one of the largest in the world.
24/11/2023
---
Each year more than 200,000 tonnes of foie gras made by force-feeding are imported into the UK. Its production is so cruel that it is illegal to make in the UK, yet we hypocritically continue to permit imports. Previously unpublished images taken inside several duck farms in France show the terrible animal suffering involved in foie gras production.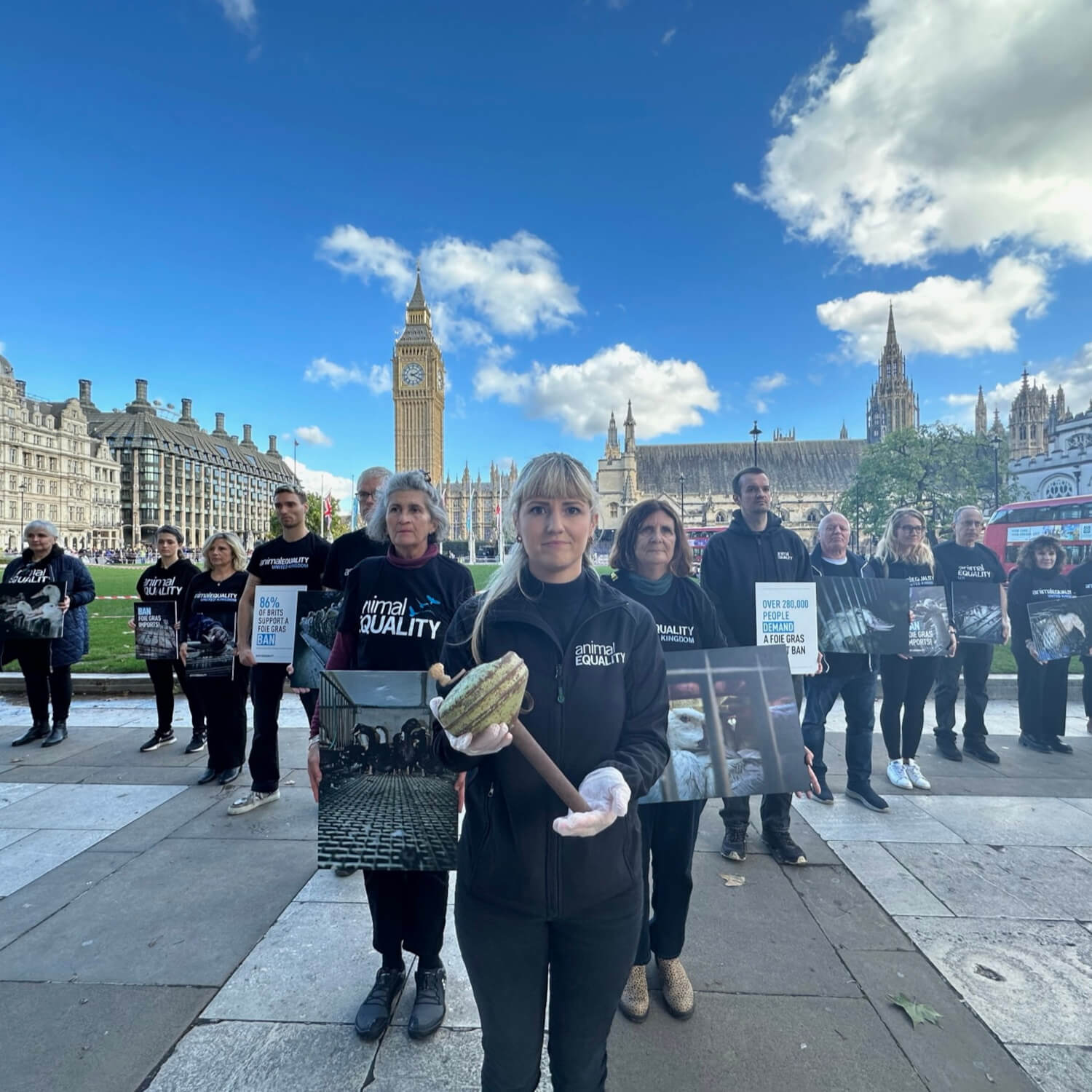 03/11/2023
---
Following conversations with Animal Equality, Giles Watling MP successfully tabled a Westminster Debate, speaking up for millions of ducks and geese trapped in cruel foie gras farms.