News
Get the latest news and updates from Animal Equality
Investigation: Extreme Violence and Neglect Filmed on UK Dairy Farm
Animal Equality's investigation uncovers cruelty to cows on a Welsh dairy farm linked to suppliers of Costa, Londis and British Airways.
14/02/2022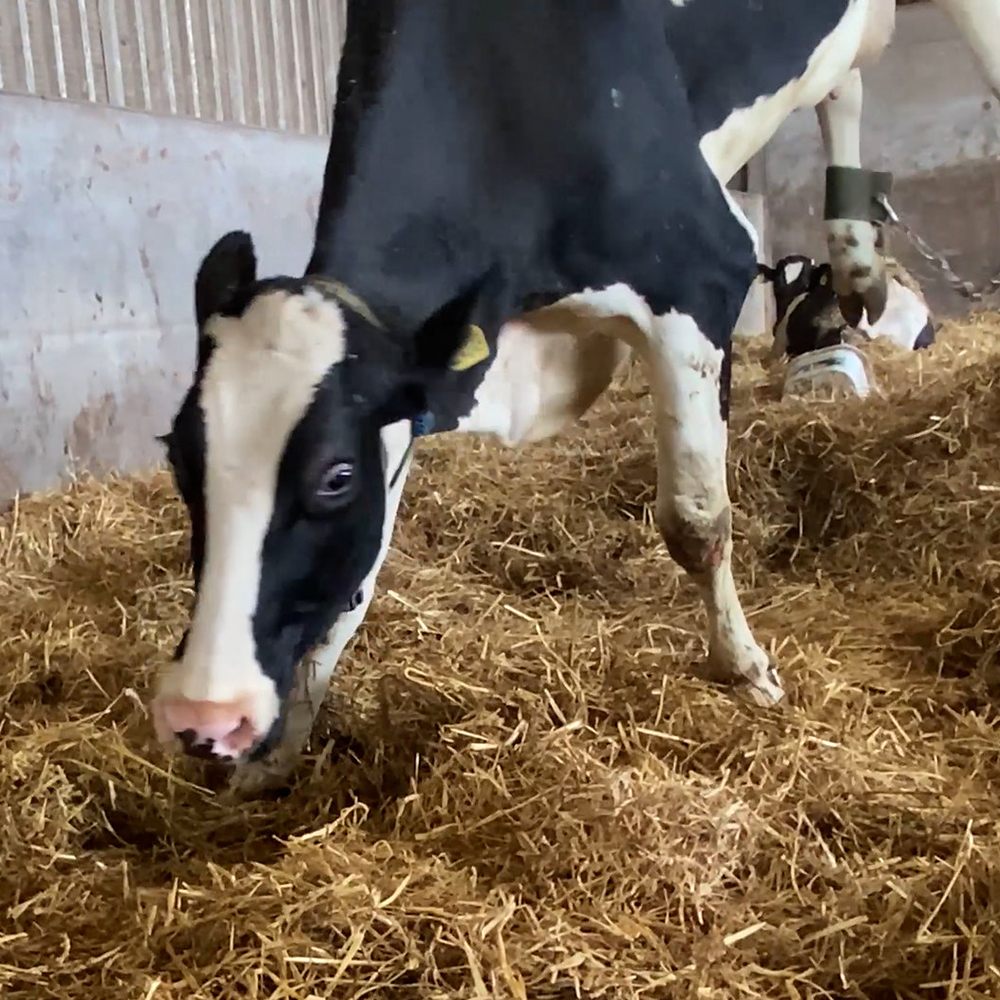 Animal Equality has released disturbing undercover footage of deliberate violence and neglect on Madox Farm, a large dairy farm in Carmarthenshire, South Wales.
Our investigator covertly filmed troubling scenes spanning several months, including a number of serious legal violations. The footage reveals workers kicking and punching cows in the face and stomach, twisting their tails, and hitting them with sharp, metal shovels.
Footage from the investigation was broadcast to millions of people on BBC One's Panorama. The program also featured an interview with Animal Equality's investigator, who spoke about the violent methods he witnessed farm workers using to attempt to get a cow who had collapsed back to her feet. He said "the first reaction was to kick her forcefully in the flank, in the stomach" and added "the second reaction of other workers was to kick her in the back and the consensus was that to pull her tail forcibly is the right thing to do".
Alarming animal abuse
Managers on Madox Farm were also found on several occasions to knowingly leave cows to suffer in severe, prolonged pain. On one occasion a cow was left in excruciating pain after her unborn calf had died inside of her. Despite a veterinarian who was visiting the farm recommending prompt euthanasia, which would have put the cow out of her misery, the on-site manager opted to delay action. The veterinarian was recorded saying that "this is one place where they'd rather just save the money". The cow died overnight.
This is some of the most alarming animal abuse and neglect that I have encountered during my time as a veterinary surgeon. There are a number of concerning incidents where appropriate medical care was not provided to sick, lame and injured cows, as well as several occasions where cows were struck violently and repeatedly. There is no doubt in my mind that these cows would have suffered significantly and that their prolonged pain was entirely avoidable.

Marc Abraham OBE, Veterinary Surgeon
Freshways dairy
Madox Farm supplies milk to Freshways, the UK's largest independent dairy processor. Based in London, Freshways distributes dairy products – including milk, cheeses and yoghurts – to retailers and businesses including Costa Coffee, British Airways, Londis, Budgens, and P&O Cruises. Freshways also supplies Morrisons' wholesale operation, which provides products to restaurants, cafés and Amazon Fresh.
Freshways' dairy products are certified by the Red Tractor assurance scheme.
UK dairy farming
Animal Equality has investigated four UK dairy farms over the past six years and found violent treatment of cows and/or illegalities on each one. It is never the case of just one farm or worker being a 'bad apple' ­­– the entire dairy industry is built on exploitation and as a result, animal suffering is at its core.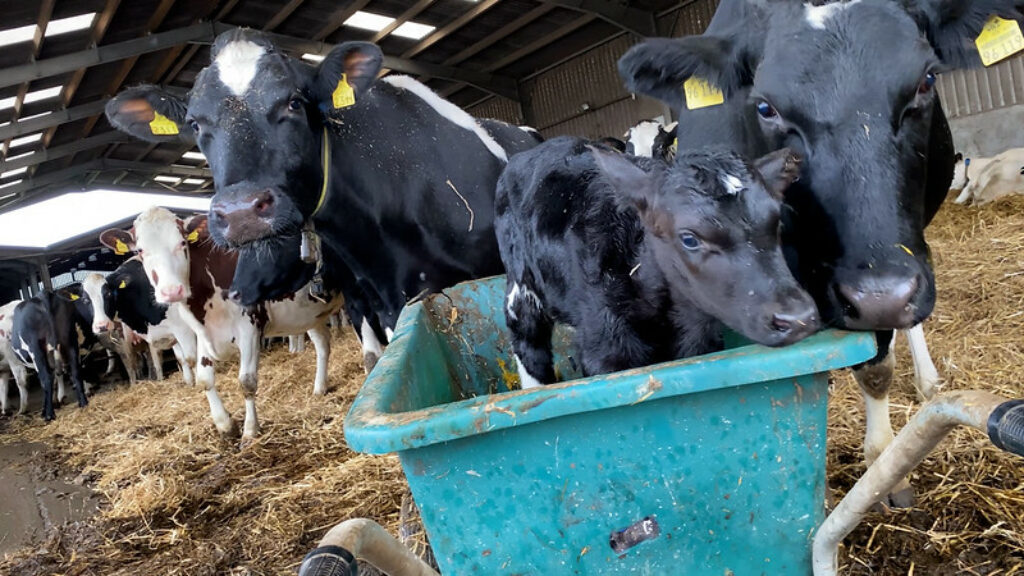 Taking legal action
Legal firm Advocates for Animals has submitted an official letter of complaint, on behalf of Animal Equality UK, to Carmarthenshire County Council, the local authority responsible for investigating matters such as this. We are urging for the farm to be prosecuted and held accountable for its crimes.
Lawyers for Madox Farm told BBC Panorama that if workers had abused cows, a disciplinary process would begin immediately.
The treatment of cows at Madox Farm is in clear contravention of the law. Not only are there incidents of direct violence towards cows, there is a culture of neglect and substandard care causing gross suffering, all of which is contrary to the Animal Welfare legislation.

Edie Bowles, Solicitor at Advocates for Animals
How to help cows
The dairy industry is inherently cruel – whether cows are raised on a small-scale organic farm or an intensive one, they will be impregnated and have their babies taken away from them over and over again, in a cruel cycle of physical and psychological pain. Every time you choose plant-based options instead of dairy, you are helping cows.
Currently, even the animal welfare regulations that are in place are not adequately enforced, leaving already vulnerable farmed animals to the whims of an industry that profits from commodifying them.
Animal Equality is demanding that the UK Government puts in place critical changes to the law to license farms, increase farm inspections and better protect farmed animals. We must ensure that animal abusers are held accountable. Join our crucial call by adding your name to our petition today.
---
Latest News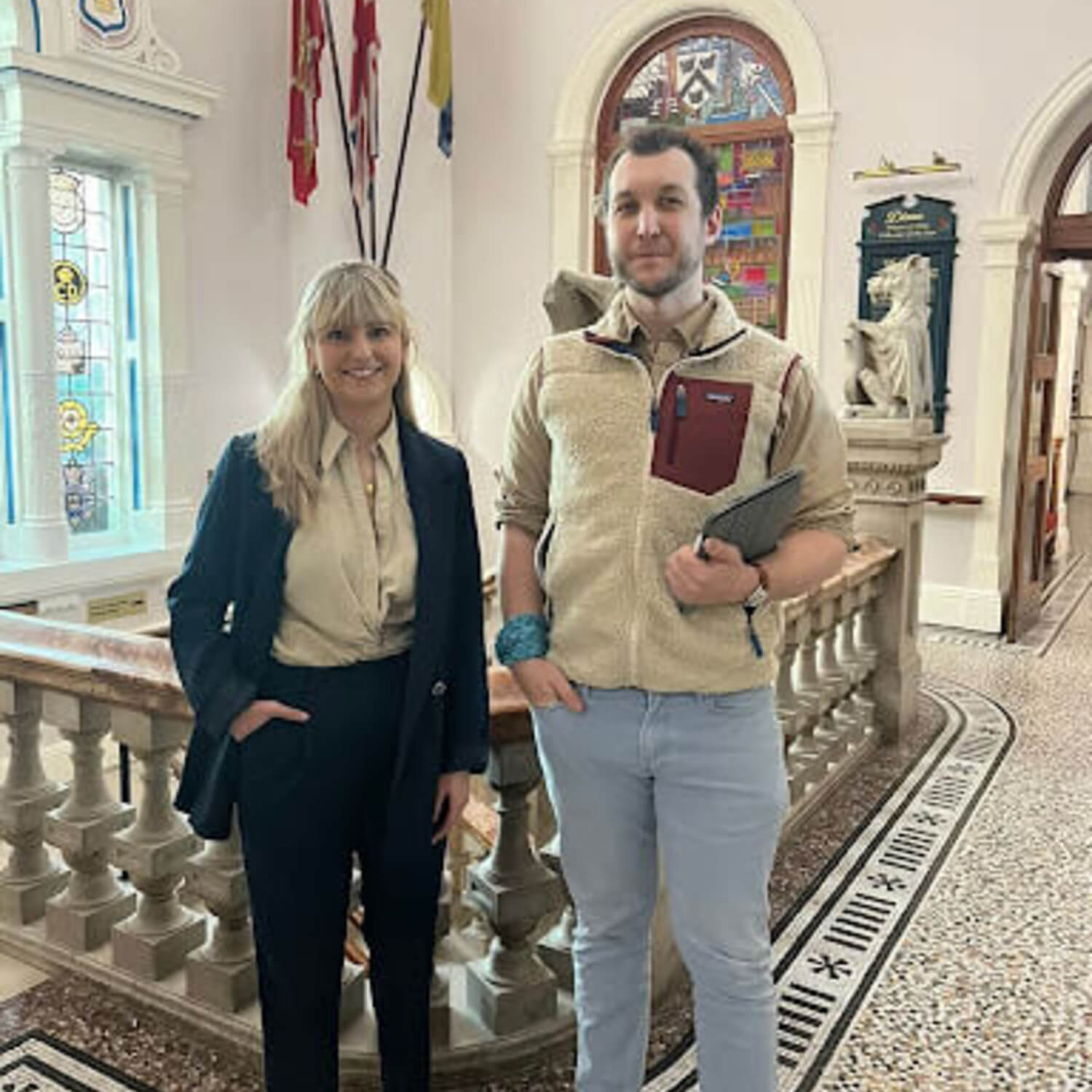 01/12/2023
---
On Wednesday 29th November, Councillors on the Planning Committee for North East Lincolnshire Council approved proposals for a controversial on-land intensive salmon farm in Cleethorpes, with four opposing and seven in favour. With plans to produce 5,000 tonnes of dead fish per year, there are no other fish farms of this scale in operation currently in the UK. Once constructed, the facility will be one of the largest in the world.
24/11/2023
---
Each year more than 200,000 tonnes of foie gras made by force-feeding are imported into the UK. Its production is so cruel that it is illegal to make in the UK, yet we hypocritically continue to permit imports. Previously unpublished images taken inside several duck farms in France show the terrible animal suffering involved in foie gras production.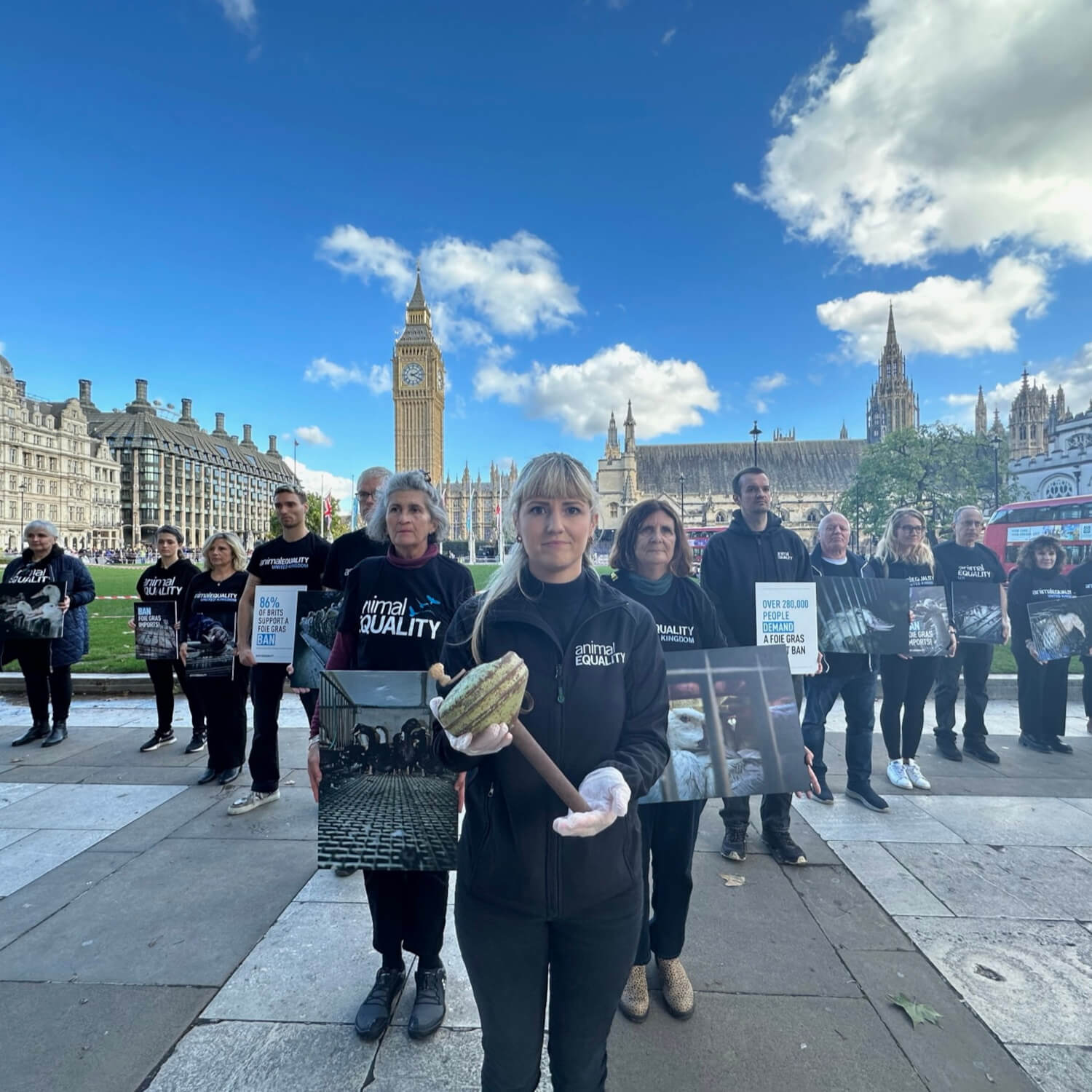 03/11/2023
---
Following conversations with Animal Equality, Giles Watling MP successfully tabled a Westminster Debate, speaking up for millions of ducks and geese trapped in cruel foie gras farms.