News
Get the latest news and updates from Animal Equality
Experts Join Animal Equality To Call For Increased Protections For Fish
Scientists and vets express support for improved monitoring and more frequent inspections of farmed fish slaughterhouses.
08/12/2021
Updated: 09/12/2021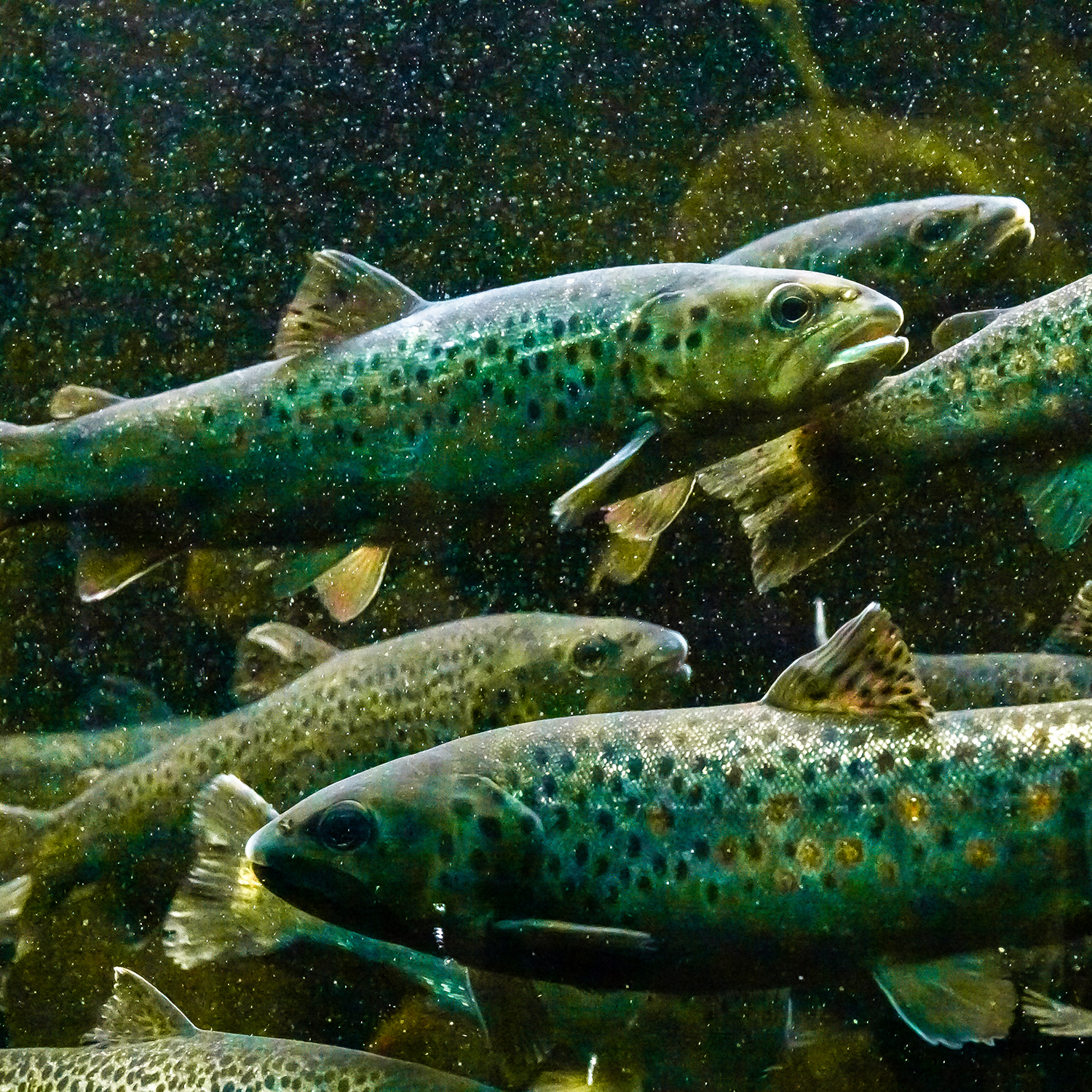 Scientists and vets have joined Animal Equality to urge the UK's Animal Welfare Committee to recommend increased legal protections for farmed fish.
What protections for fish are experts asking for?
Twenty five world-leading aquatic animal experts have signed an open letter, coordinated by Animal Equality, issuing a demand for increased protections to be given to farmed fish in law. The measures called for include mandatory, independently-monitored CCTV in slaughterhouses to improve monitoring, and the introduction of more frequent, unannounced inspections.
Who is calling for increased protections for fish?
Signatories of the open letter include: Dr Jonathan Balcombe, Associate Editor of the Journal 'Animal Sentience' and author of New York Times bestseller 'What a Fish Knows'; Dr Lynne Sneddon of the University of Gothenburg; and Professor Culum Brown of Macquarie University, Assistant Editor of the Journal of Fish Biology.
Urging the Animal Welfare Committee advisory body to influence Government officials to act with urgency, the experts expressed concern that "animals are being seriously let down" by the current lack of adequate oversight, stating that the fish farming industry "cannot continue to be permitted to self-regulate".
Why is protecting fish important?
In the UK, an estimated 77 million fish are raised and killed on aquaculture farms every single year. Scientists recognise that fish, just like other farmed animals, feel. They experience pleasure and pain. Despite this fact, fish are given very few legal protections and there appears to be no established process for regular welfare inspections at fish slaughterhouses in the UK.
The reality behind fish farming
In the letter, experts point to a landmark undercover investigation carried out by Animal Equality into a salmon slaughterhouse operated by major producer, The Scottish Salmon Company. We documented a number of serious animal welfare issues at the facility, including:
Numerous animals displaying consciousness after stunning failures
Salmon's gills being cut while they were still conscious
Salmon being clubbed multiple times, in some instances as many as seven times per animal
Salmon's gills torn with workers' fingers
Fish falling or being thrown to the floor where they were left to suffocate
In the open letter, signatories claim that these investigative findings demonstrate a critical need both for increased legislation for aquatic animals and for ongoing, third-party oversight of fish slaughter processes.
Had Animal Equality not carried out an investigation into the industry, I very much doubt the suffering of these particular aquatic animals would have ever come to light. We should not be relying on non-profits to carry out what is essentially a public service – it's the UK Government's duty to protect the animals killed for human consumption and, currently, it is failing to carry out this basic duty of care. Specific, meaningful legislation is a critical part of the puzzle, and equally so is heightened enforcement and oversight.

World-renowned aquatic animal expert, and co-signer of the letter, Dr Lynne Sneddon of the University of Gothenburg
How to help fish
We can all help fish and other aquatic animals, such as crabs, prawns and octopuses, by choosing plant-based alternatives instead of eating animals.
You can also find out more about our investigation into Scottish salmon and our wider work to protect fish, as well as take further action to help these animals, by clicking the button below.
---
Latest News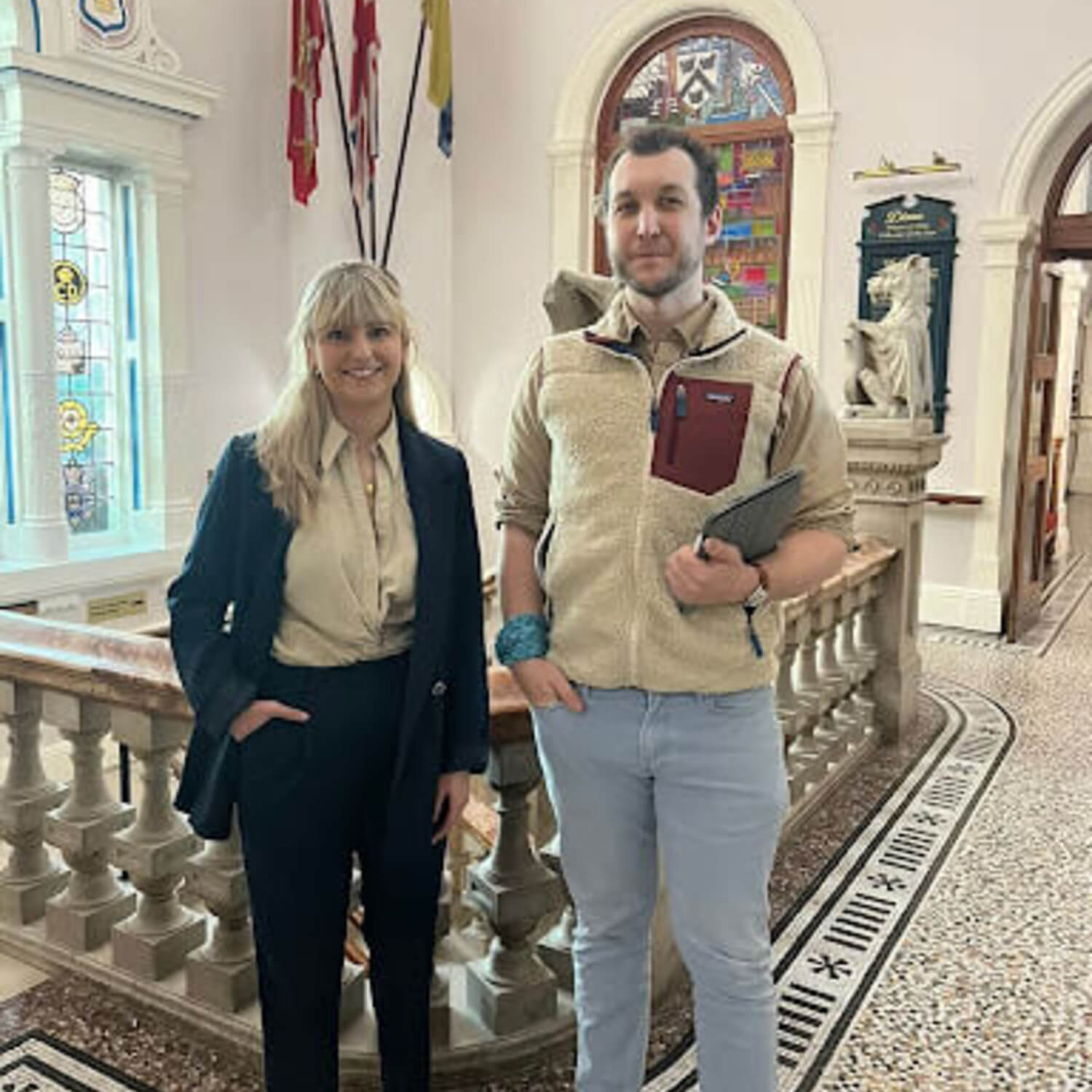 01/12/2023
---
On Wednesday 29th November, Councillors on the Planning Committee for North East Lincolnshire Council approved proposals for a controversial on-land intensive salmon farm in Cleethorpes, with four opposing and seven in favour. With plans to produce 5,000 tonnes of dead fish per year, there are no other fish farms of this scale in operation currently in the UK. Once constructed, the facility will be one of the largest in the world.
24/11/2023
---
Each year more than 200,000 tonnes of foie gras made by force-feeding are imported into the UK. Its production is so cruel that it is illegal to make in the UK, yet we hypocritically continue to permit imports. Previously unpublished images taken inside several duck farms in France show the terrible animal suffering involved in foie gras production.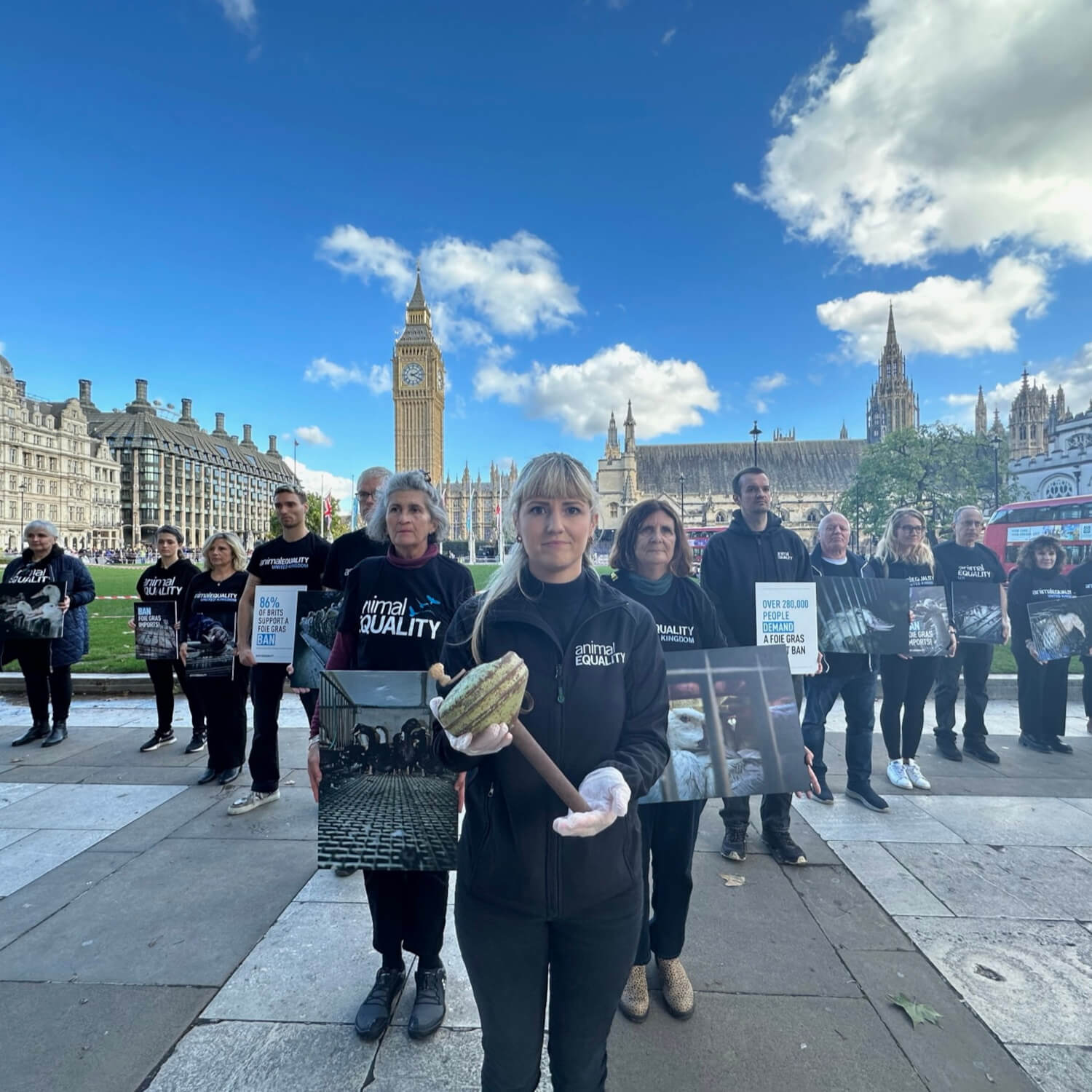 03/11/2023
---
Following conversations with Animal Equality, Giles Watling MP successfully tabled a Westminster Debate, speaking up for millions of ducks and geese trapped in cruel foie gras farms.