News
Get the latest news and updates from Animal Equality
Disturbing scenes uncovered on Italian egg farm
14/09/2018
Updated: 14/01/2021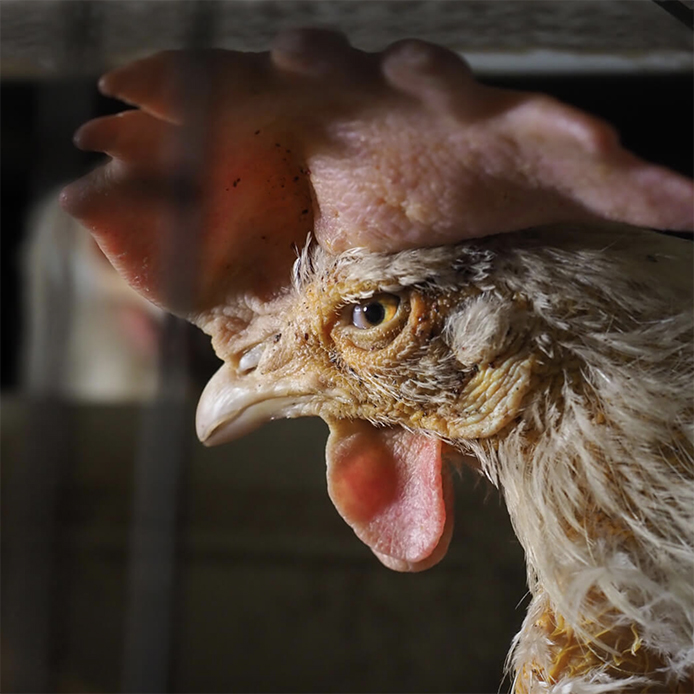 Animal Equality has released disturbing scenes of mite-infested hens suffering inside filthy cages on an egg farm in Italy.
Our investigators found:
Hens and eggs completely infested with red mites
Decaying corpses left in cages with living hens
Birds with inflamed, red skin who were suffering from severe feather loss
Dirty cages, covered in cobwebs and dust
Corpses of hens and rats littering the floor of the farm
Caged hens with visible injuries, including broken legs
The squalid conditions make this farm a living hell for the tens of thousands of birds who are trapped here. These hens will never be able to spread their wings or feel the ground beneath their feet. An infestation of red mites which constantly crawl on the hens' faces mean they cannot escape suffering for even a second.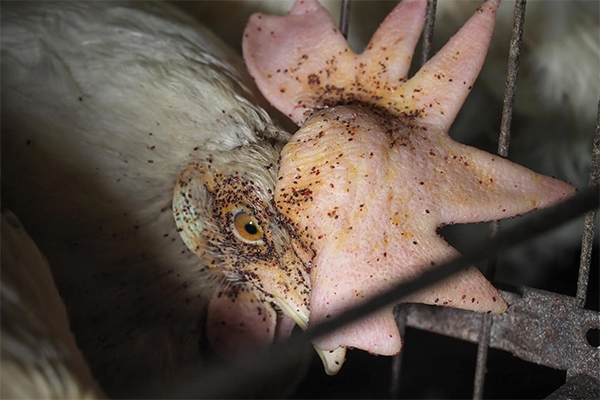 Our investigators had serious animal welfare concerns when they first visited this farm over a year ago. They passed their findings on to the authorities, however it's apparent that since then, sadly, the situation has only worsened. Animal Equality has filed a formal complaint against the owners of the farm.
Dead hens were left in their cages, forcing living birds to walk over the decaying corpses of their former companions. Rotting bodies of hens and rats also littered the filthy farm floor. We consulted veterinarian Dr. Enrico Moriconi who confirmed that these "poor hygiene conditions can lead to the entry of bacteria into eggs for food consumption".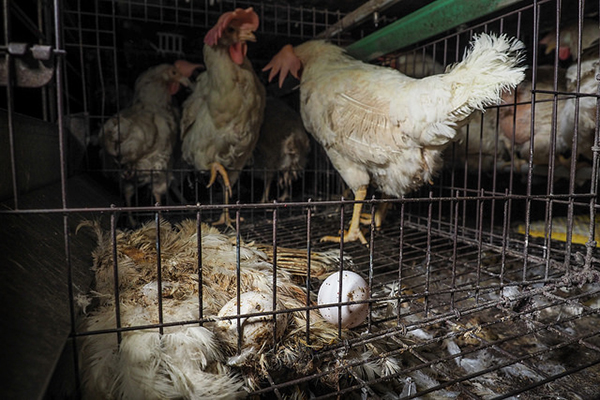 Italy is one of the largest egg producers in Europe, and the majority of Italian eggs are taken from hens kept in cages like these. Eggs from these hens could be hiding in your authentic fresh pasta or Italian panettone. It's easy for concerned consumers to make the switch to cruelty-free by choosing from the many plant-based egg alternatives available now. Visit loveveg.uk to get started!
---
United Kingdom
---
Latest News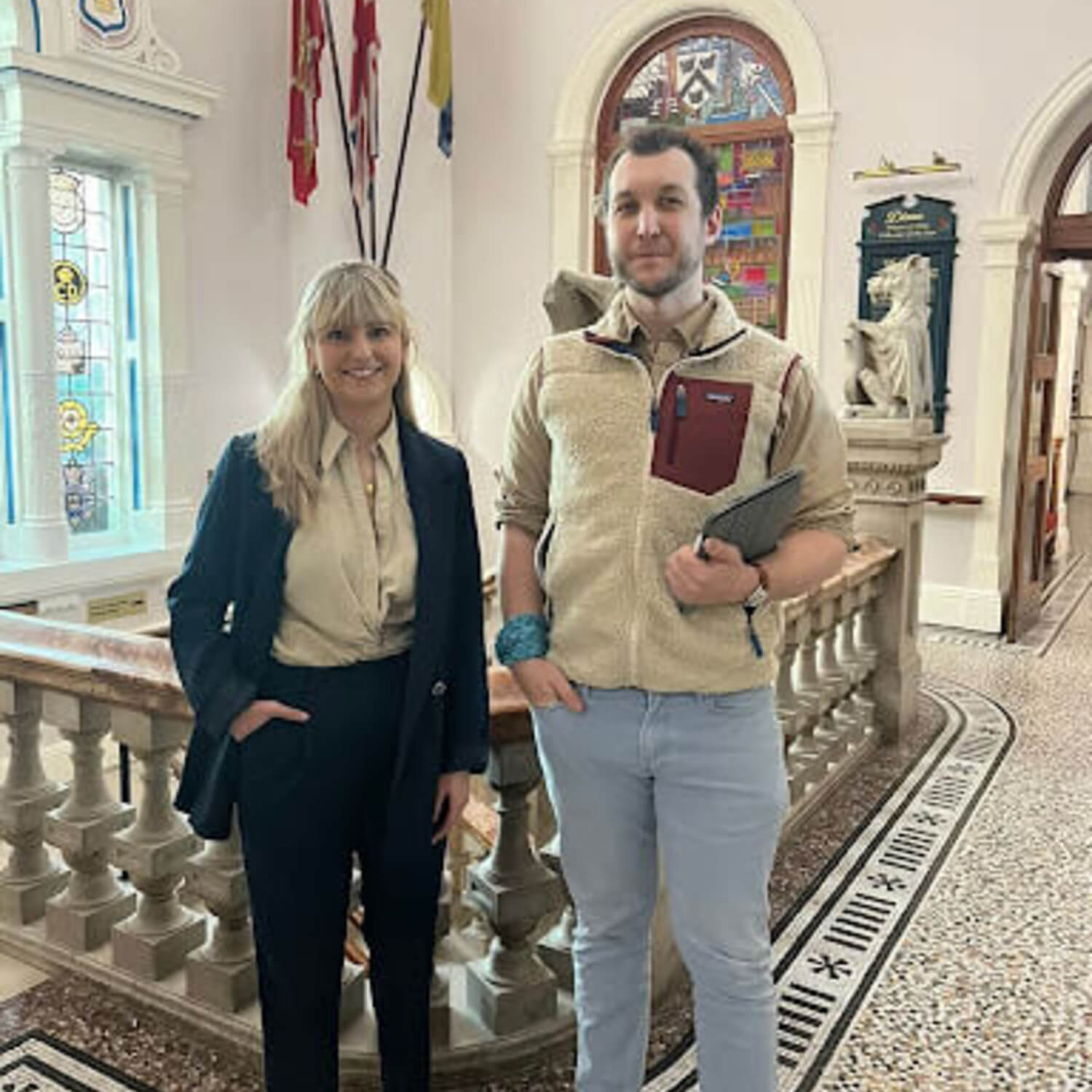 01/12/2023
---
On Wednesday 29th November, Councillors on the Planning Committee for North East Lincolnshire Council approved proposals for a controversial on-land intensive salmon farm in Cleethorpes, with four opposing and seven in favour. With plans to produce 5,000 tonnes of dead fish per year, there are no other fish farms of this scale in operation currently in the UK. Once constructed, the facility will be one of the largest in the world.
24/11/2023
---
Each year more than 200,000 tonnes of foie gras made by force-feeding are imported into the UK. Its production is so cruel that it is illegal to make in the UK, yet we hypocritically continue to permit imports. Previously unpublished images taken inside several duck farms in France show the terrible animal suffering involved in foie gras production.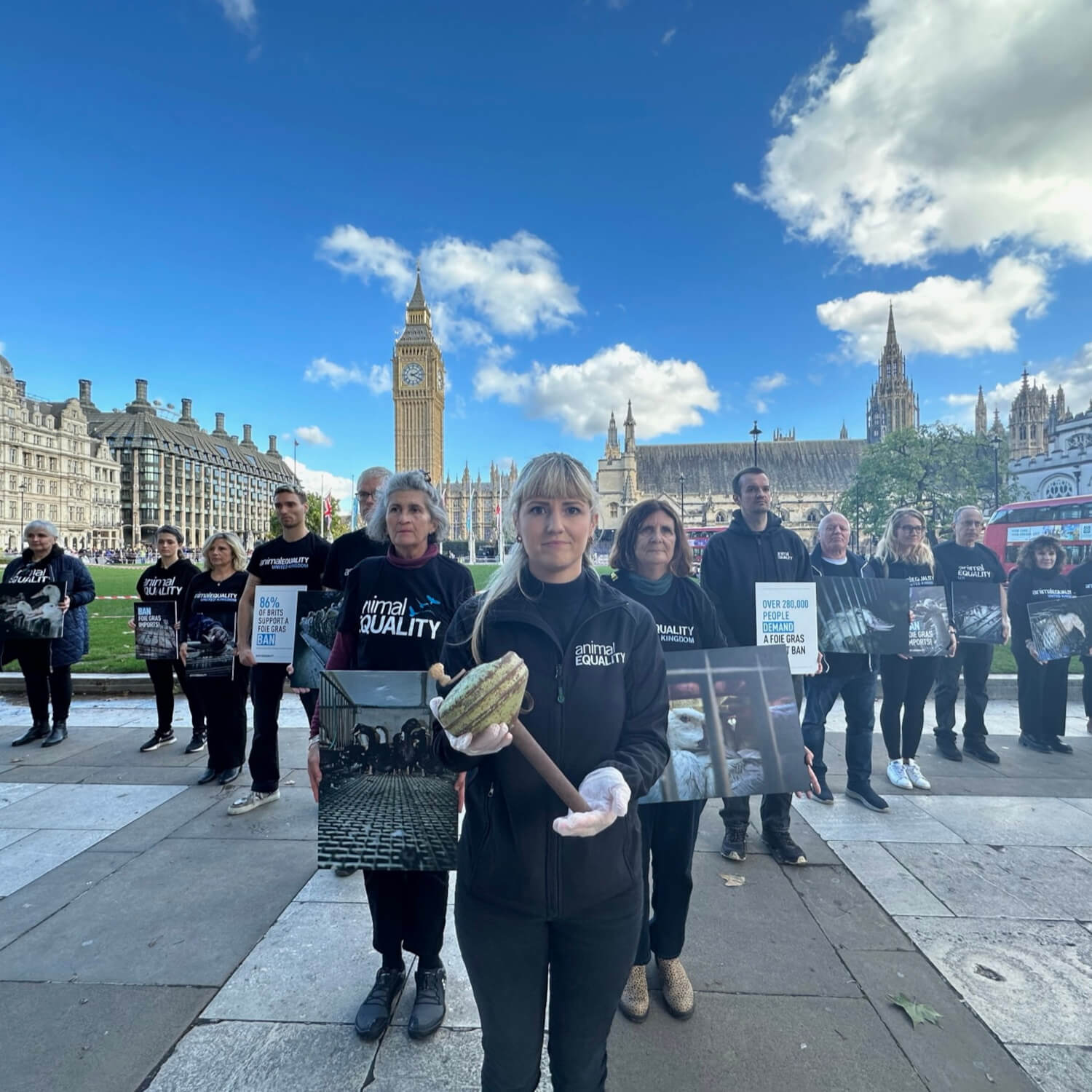 03/11/2023
---
Following conversations with Animal Equality, Giles Watling MP successfully tabled a Westminster Debate, speaking up for millions of ducks and geese trapped in cruel foie gras farms.