News
Get the latest news and updates from Animal Equality
Chickens Suffer on Spanish Factory Farm
12/06/2020
Updated: 13/06/2020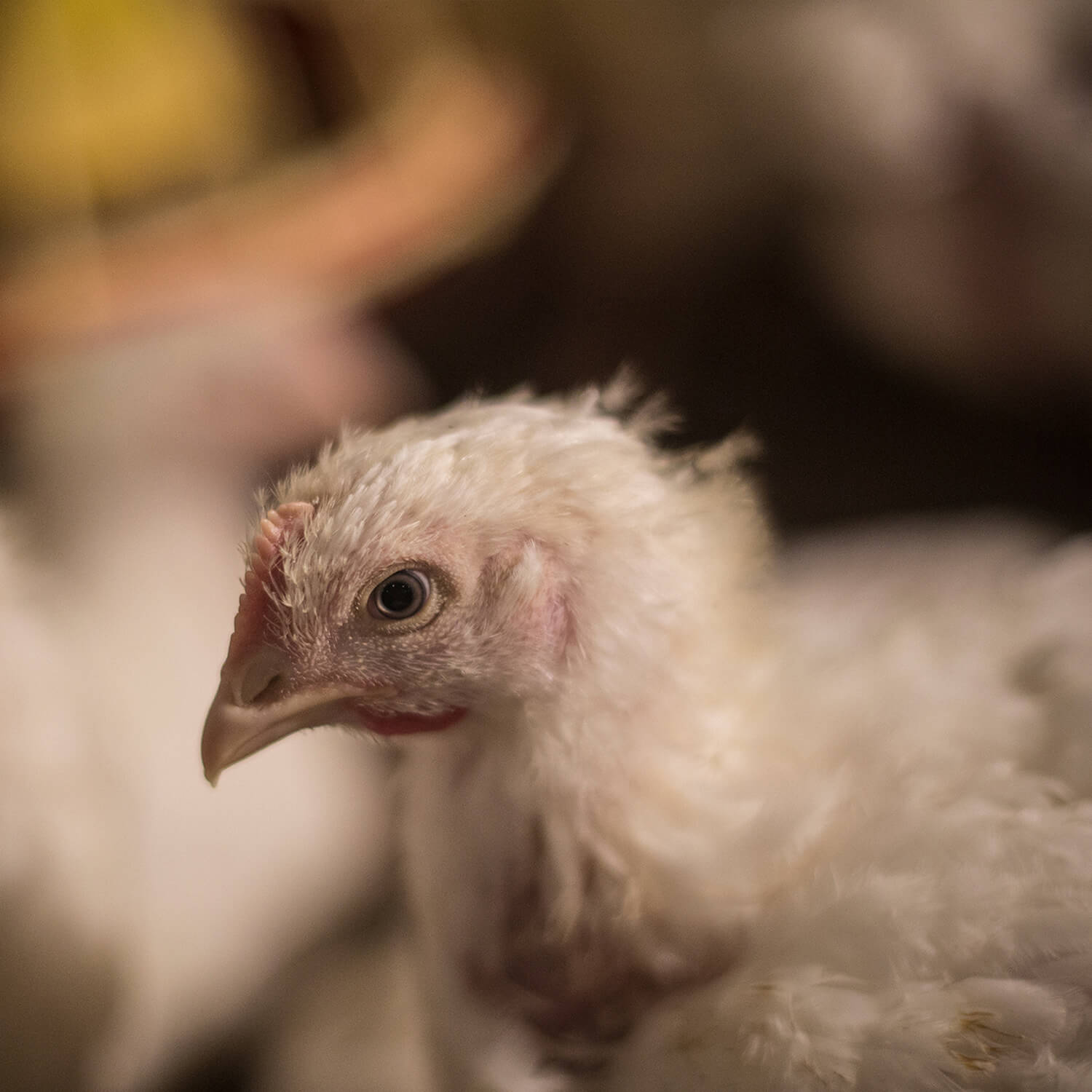 Animal Equality's latest investigation, carried out with the Spanish online newspaper Público, has shed a light on the atrocities that are common in chicken farms across Europe.
Selectively bred to grow to huge weights in a matter of weeks so that the industry has more meat to sell, and more money to make, many of the birds we filmed were unable to stand because of the sheer size of their bodies. With no veterinary care, the painful sores and burns on their skin went untreated, and the corpses of those who didn't survive were left to rot on the urine-soaked floor. These shocking conditions are typical in Europe, and we've filmed similar scenes inside British chicken farms too.
Almost 700 million chickens are slaughtered each year in Spain, with many of them exported to other countries. According to data from the country's Ministry of Agriculture, Fisheries and Food, more than 5% (41 million) died on farms before reaching the slaughterhouse in 2018.
Spain is one of Europe's biggest chicken producers, although an even larger number of chickens are raised and killed every year here in the UK – nearly a staggering one billion.
Tragically, it's too late to save the chickens we filmed on this farm, but you can help countless others just like them, by choosing to eat plant-based options more often. For recipes, advice and more, head to our Love Veg website.
---
Latest News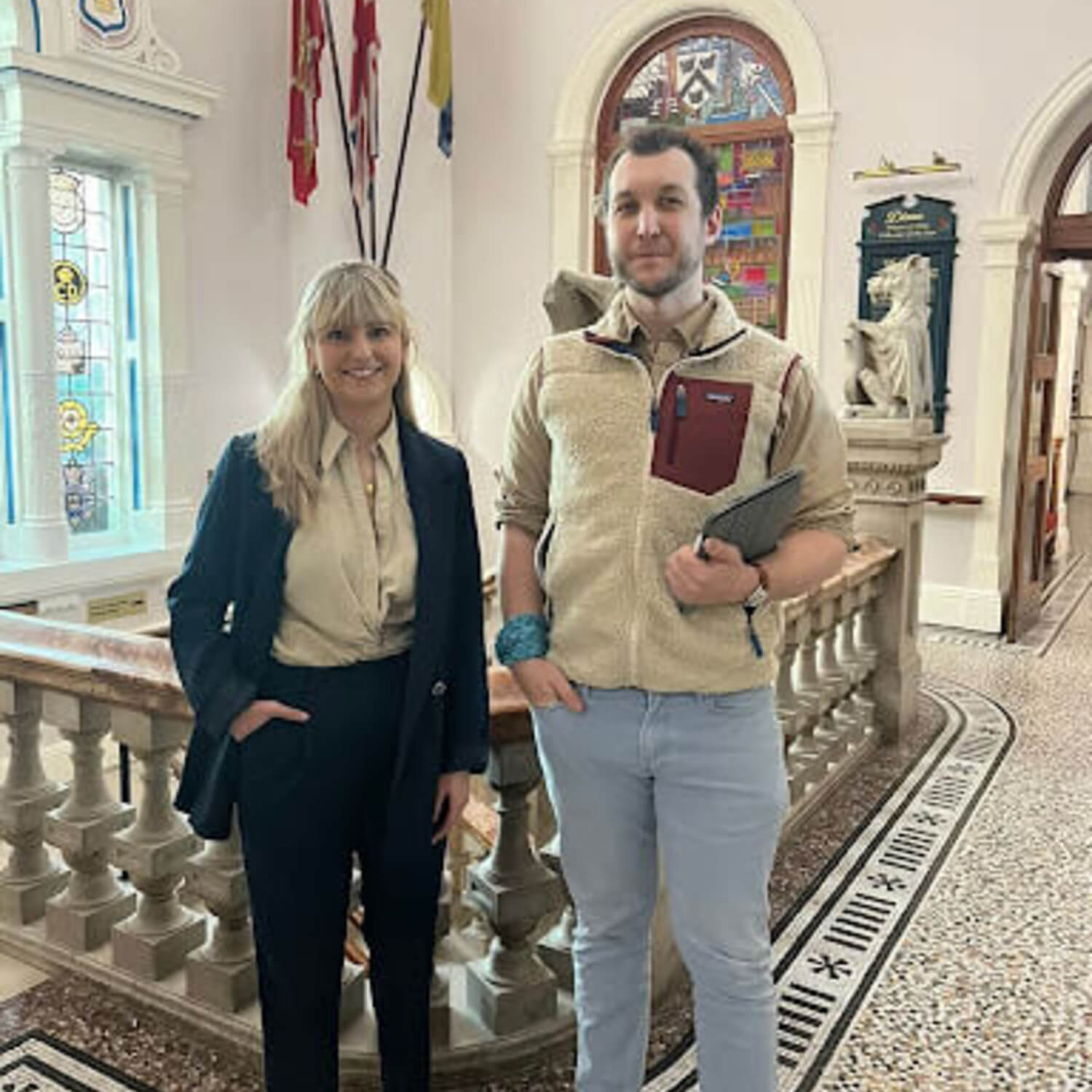 01/12/2023
---
On Wednesday 29th November, Councillors on the Planning Committee for North East Lincolnshire Council approved proposals for a controversial on-land intensive salmon farm in Cleethorpes, with four opposing and seven in favour. With plans to produce 5,000 tonnes of dead fish per year, there are no other fish farms of this scale in operation currently in the UK. Once constructed, the facility will be one of the largest in the world.
24/11/2023
---
Each year more than 200,000 tonnes of foie gras made by force-feeding are imported into the UK. Its production is so cruel that it is illegal to make in the UK, yet we hypocritically continue to permit imports. Previously unpublished images taken inside several duck farms in France show the terrible animal suffering involved in foie gras production.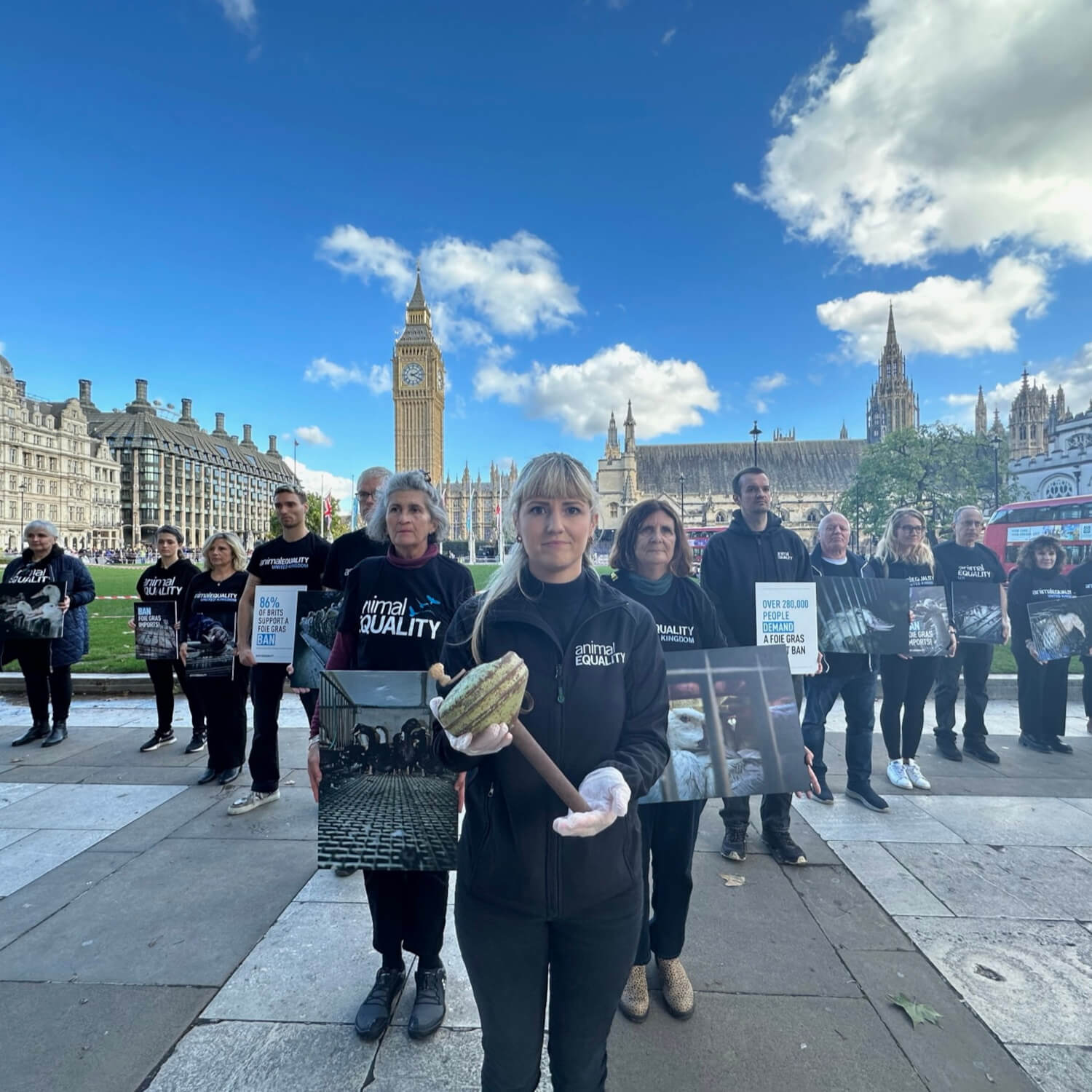 03/11/2023
---
Following conversations with Animal Equality, Giles Watling MP successfully tabled a Westminster Debate, speaking up for millions of ducks and geese trapped in cruel foie gras farms.