News
Get the latest news and updates from Animal Equality
Breaking! Sickening scenes of suffering behind Spanish sausages stocked by major UK retailers
Animal Equality, in collaboration with the Spanish TV programme Salvados, has revealed devastating scenes of extreme animal suffering on a Spanish pig farm which supplies El Pozo - a sausage brand stocked by Morrisons, Amazon UK and some British butcher shops.
02/02/2018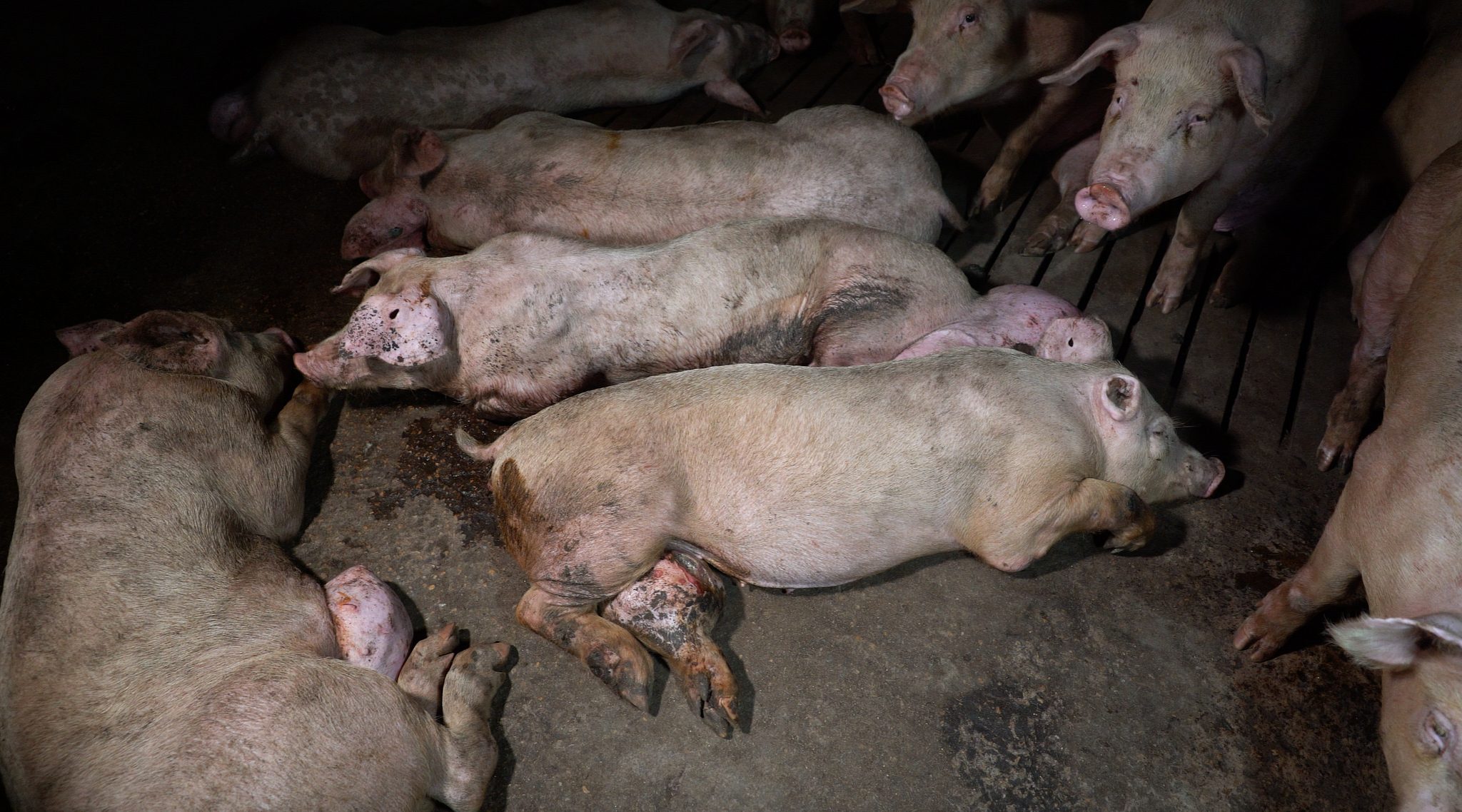 The investigation, which was broadcast on national Spanish TV on Sunday night, revealed pigs in grotesquely cruel conditions, in violation of the law, suffering for days and weeks on end.
Numerous animals had infected abscesses and giant hernias, severe deformities, and ulcers covered with flies and larvae – all of them without receiving adequate veterinary care.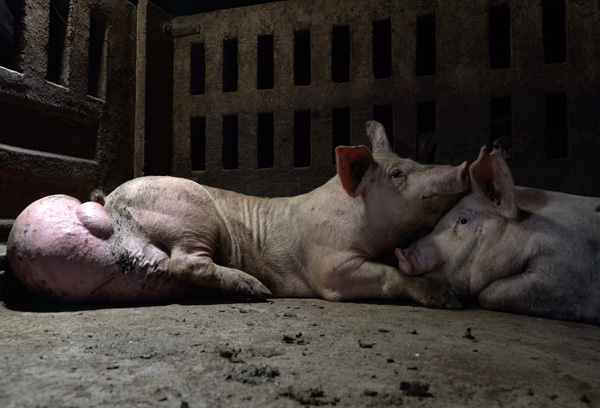 Investigators found animals living in pens with corpses in an advanced state of putrefaction and containers overflowing with animal corpses covered in larvae. Many animals were unable to stand and being trampled and cannibalised by other pigs, who had been without food for several days.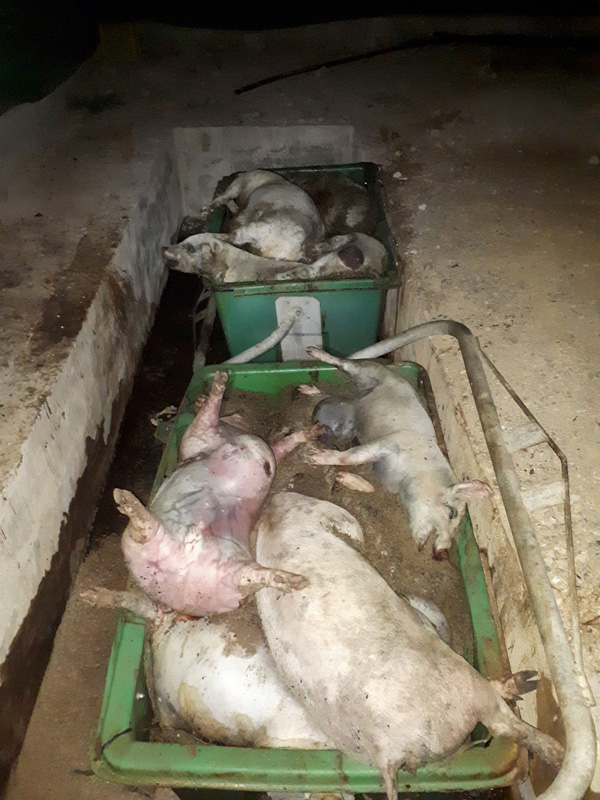 Tiny piglets were found slowly dying without veterinary care and all the animals were living in pens full of festering slurry.
These are some of the most sickening scenes of animal suffering Animal Equality has ever documented. This level of negligence and cruelty on any farm, let alone one in the EU, is an absolute scandal.
This farm supplies Spanish meat giant El Pozo whose sausages are sold by Morrisons, Amazon UK and some British butchers. We are calling on these UK retailers to remove all El Pozo products from their shelves and websites immediately and replace them with any of the many plant-based alternatives.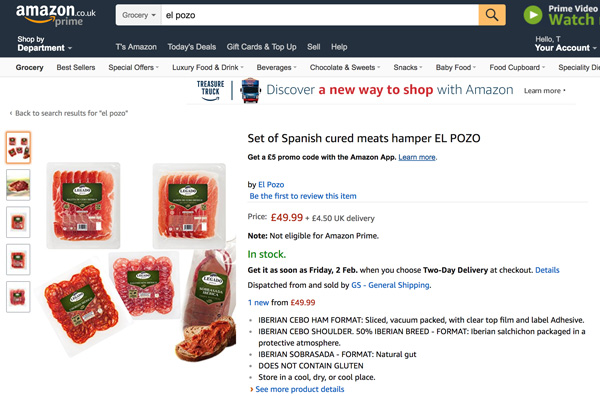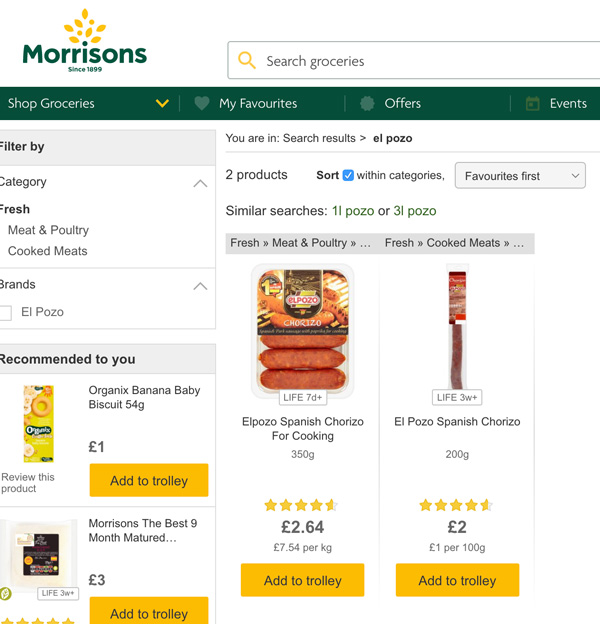 Animal Equality has submitted its evidence to the Spanish authorities and is demanding that those responsible for this extreme cruelty are prosecuted and jailed.
You can help get justice for these pigs. Sign the petition demanding British retailers drop El Pozo products at: www.animalequality.org.uk/spanish-sausage-scandal
Of course, reducing and eliminating animal products from your diet is the number one way to help farmed animals. Find out how to try plant-based today at www.loveveg.uk
---
United Kingdom
---
Latest News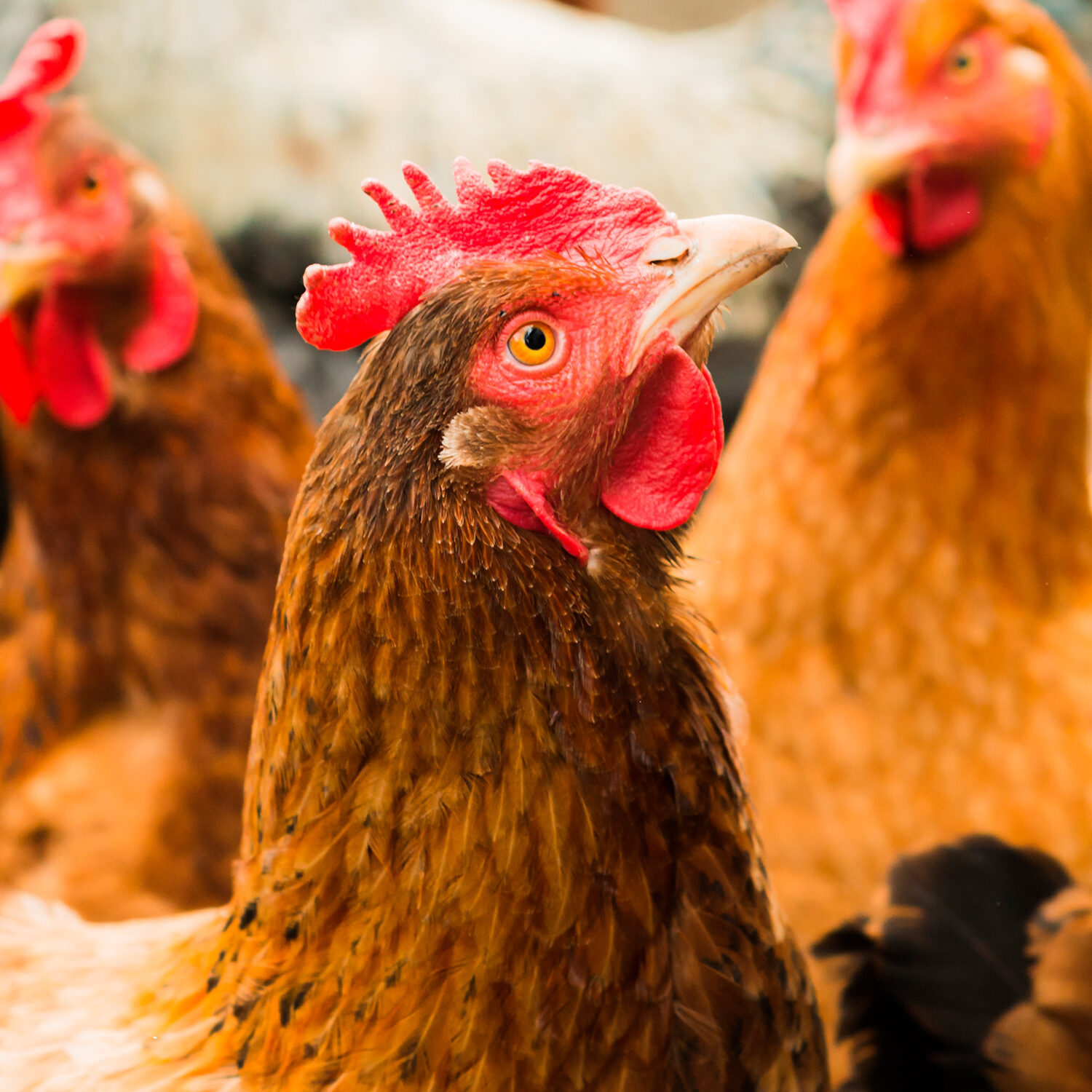 11/06/2021
---
With an overwhelming majority, the European Parliament has voted in favour of banning cages for farmed animals, calling on the European Commission to put in place measures that would make caged farming illegal across the European Union (EU) by 2027. The historic vote came as a result of the European…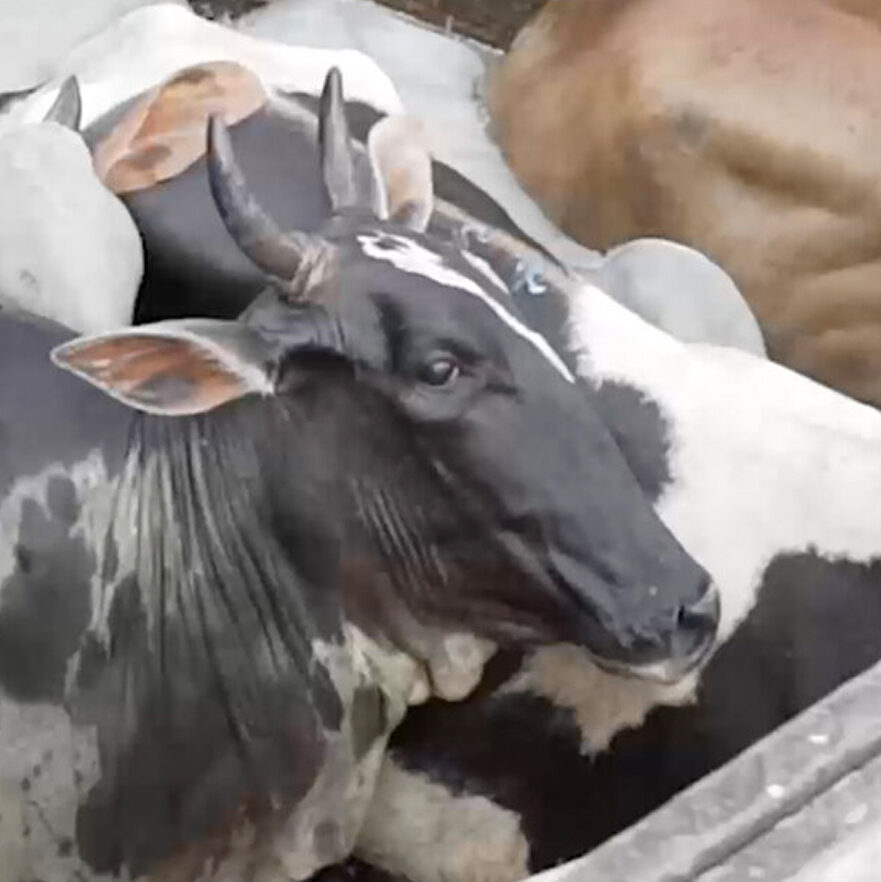 04/06/2021
---
Animal Equality has released images from a shocking investigation into the slaughter of pregnant cows in a Brazilian slaughterhouse. Our investigator filmed distressing scenes including a pregnant cow whose unborn calf struggled inside her, slowly being deprived of oxygen while their mother bled out. We also found live calves being…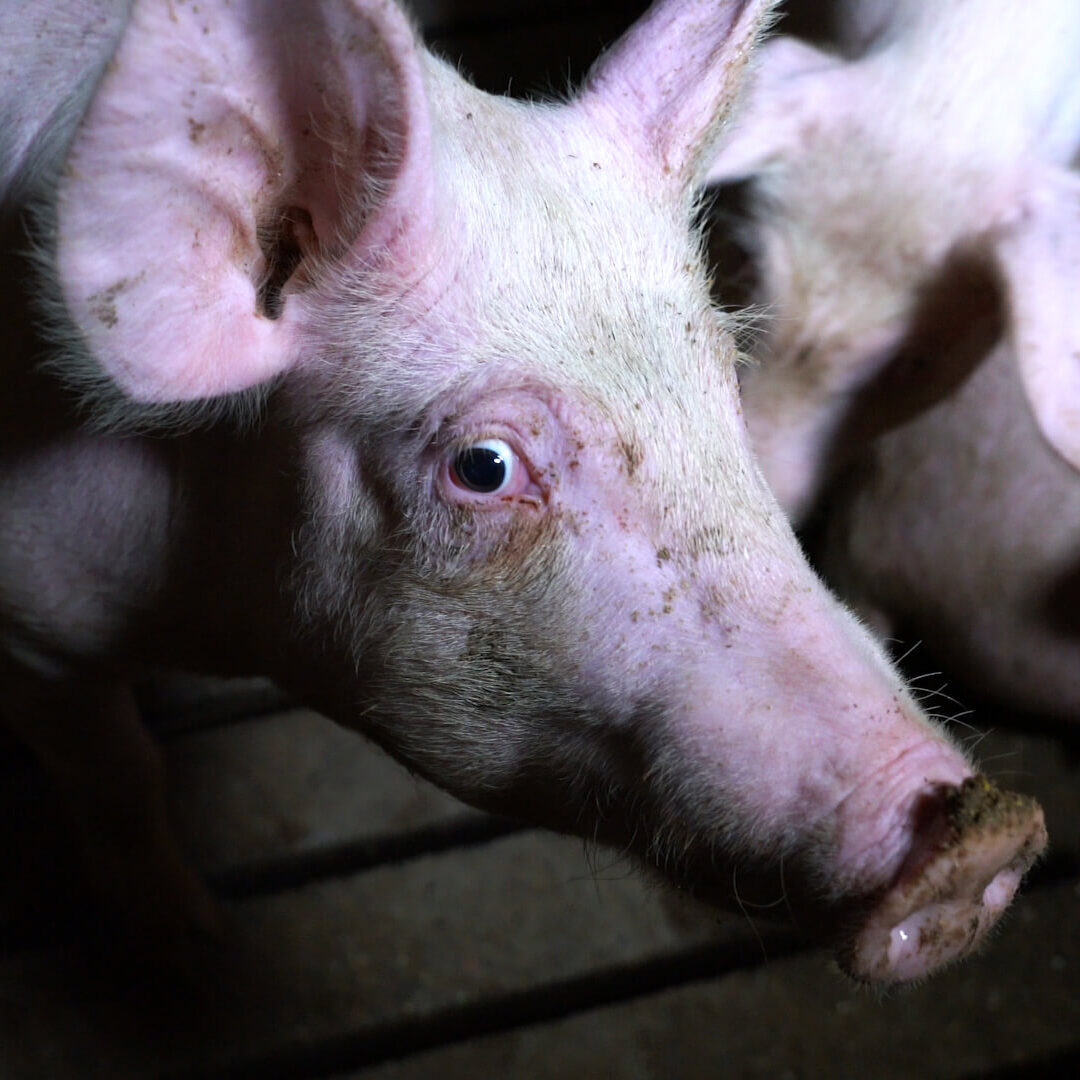 24/05/2021
---
Investigators from Animal Equality Italy, in collaboration with Italian television station La7, have documented terrible suffering on an intensive pig farm in the Northern Italian province of Brescia, in the region of Lombardy. Over eight million pigs are raised every year on industrial farms in Italy; almost one and a…