News
Get the latest news and updates from Animal Equality
Breaking! Hens left to suffer and die in crowded metal cages for eggs sold in Tesco, Asda, Morrisons and One Stop
Today we have released our latest investigation which reveals scenes of severe animal suffering on a Dorset farm supplying 'Big & Fresh' eggs stocked by major UK retailers. Hidden camera footage reveals the caged hens were only checked-on once in four days by farm staff, a clear violation of welfare laws.
16/03/2018
Updated: 24/06/2019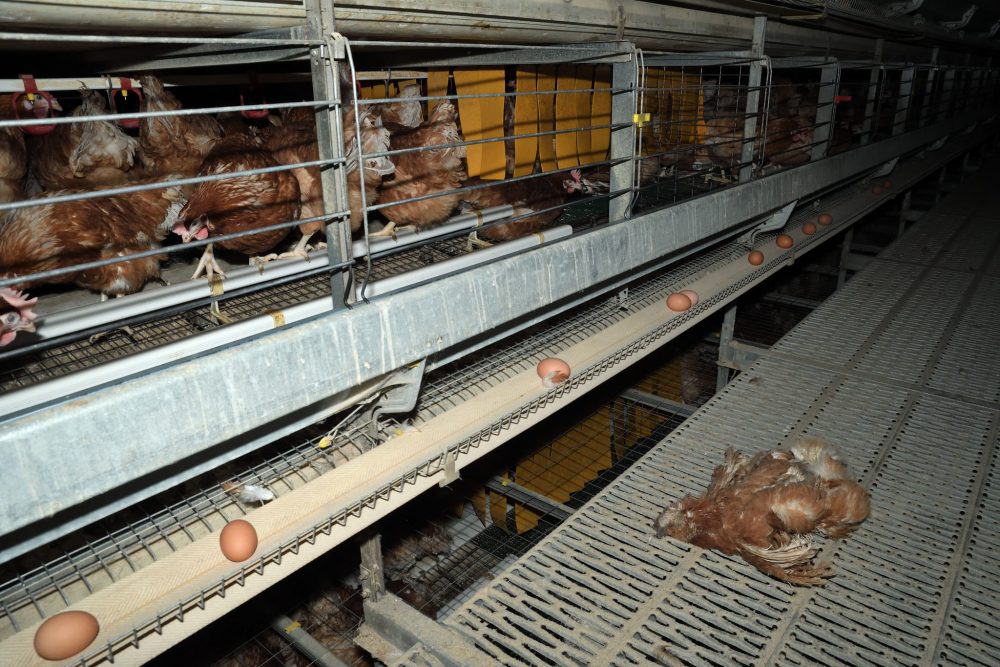 Animal Equality investigators visited Walston Poultry Farm (East Down site), near Blandford Forum in Dorset, four times between January and March 2018 and found:
·      80,000 hens in each giant shed, all locked in 'colony cages' stacked seven tiers high
·      Many birds suffering from severe feather loss – some nearly bald – with red, raw skin
·      Dead birds left in cages with the living, some being cannibalised
·      Birds with visible wounds from being pecked by cage mates
·      Dead birds left lying on walkways next to cages with the living
·      Tubs holding dozens of dead birds left in the sheds overnight
·      Failure to inspect all birds daily, in violation of welfare regulations
Around half a million birds are housed in eight windowless sheds on this site, laying around 140 million eggs a year for the UK's largest egg producer – Noble Foods – which operates multiple brands including Big & Fresh (eggs from caged hens) and the free-range Happy Egg Company. Noble Foods is the subject of an ongoing campaign by The Humane League UK because it claims to put the welfare of its 'girls' first for Happy Eggs while simultaneously forcing 4.3m hens to suffer and die in cages for its Big & Fresh brand.
Take Action
The best way to end the suffering of these hens is to leave eggs off your plate. Discover delicious egg-free foods and recipes at www.loveveg.uk
You can also help end the use of these cruel cages by signing the petition demanding that Noble Foods goes cage-free across all of its brands.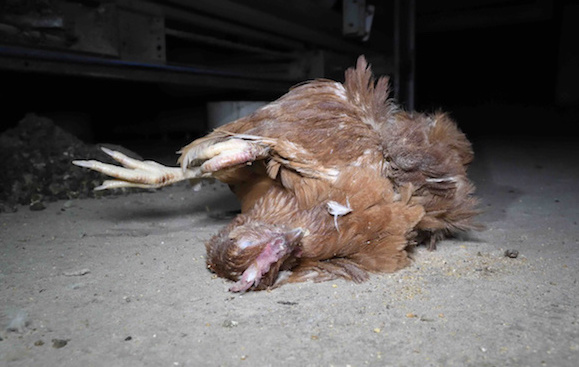 We have passed all of our footage, photographs and written evidence to Dorset Trading Standards which is charged with investigating on-farm welfare, as well as to the British Egg Industry Council which runs the Lion Code. Both have said they are investigating the farm.
---
United Kingdom
---
Latest News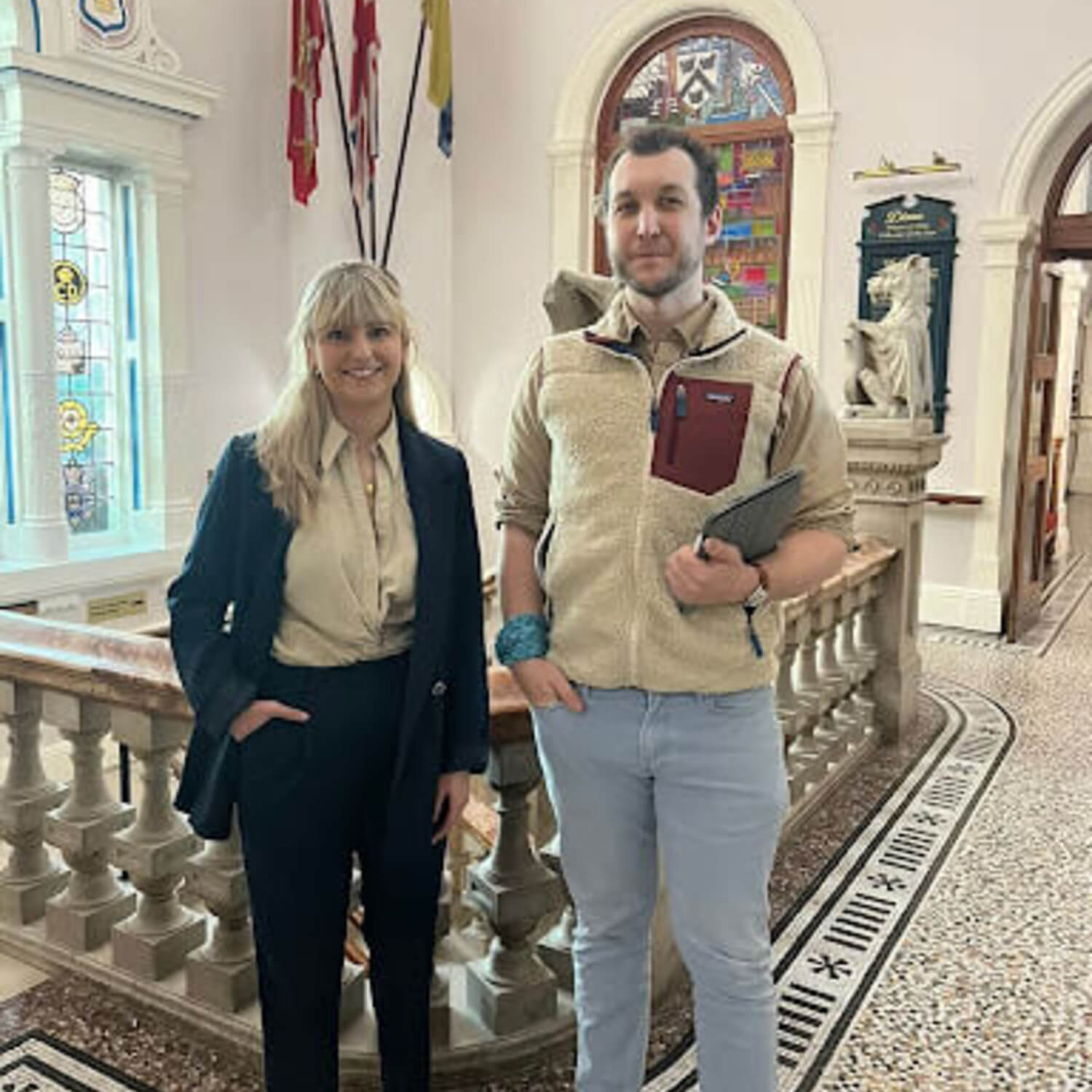 01/12/2023
---
On Wednesday 29th November, Councillors on the Planning Committee for North East Lincolnshire Council approved proposals for a controversial on-land intensive salmon farm in Cleethorpes, with four opposing and seven in favour. With plans to produce 5,000 tonnes of dead fish per year, there are no other fish farms of this scale in operation currently in the UK. Once constructed, the facility will be one of the largest in the world.
24/11/2023
---
Each year more than 200,000 tonnes of foie gras made by force-feeding are imported into the UK. Its production is so cruel that it is illegal to make in the UK, yet we hypocritically continue to permit imports. Previously unpublished images taken inside several duck farms in France show the terrible animal suffering involved in foie gras production.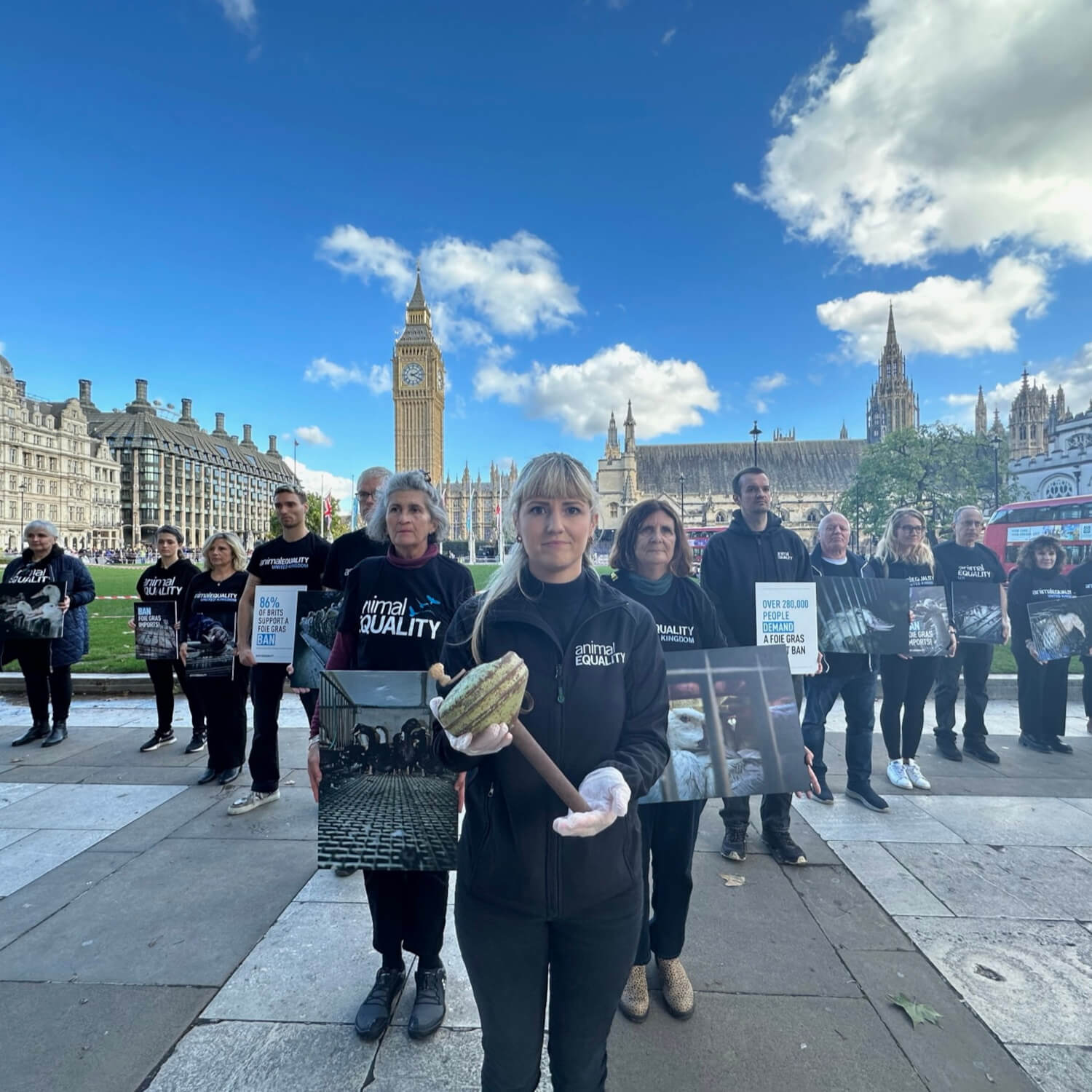 03/11/2023
---
Following conversations with Animal Equality, Giles Watling MP successfully tabled a Westminster Debate, speaking up for millions of ducks and geese trapped in cruel foie gras farms.