News
Get the latest news and updates from Animal Equality
Animal Equality's 'Forgotten Fish' Campaign Announced As Finalist In National Campaigner Awards
Animal Equality's campaign to protect fish has been confirmed as a finalist for the Sheila McKechnie Foundation's National Campaigner Awards 2023 - the first time ever that a campaign to protect fish has been included.
28/04/2023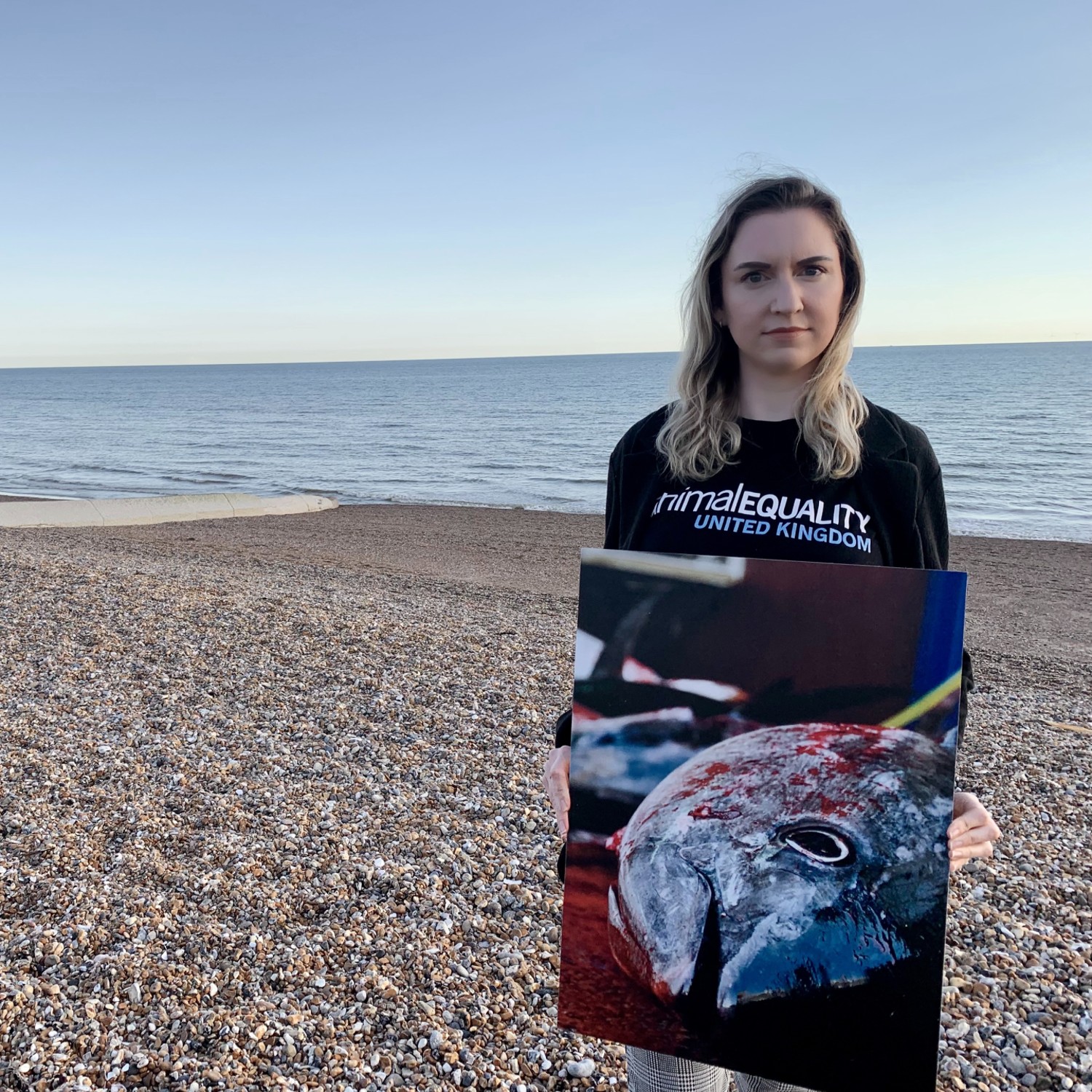 What Is The National Campaigner Awards?
The Sheila McKechnie Foundation was founded in 2005, following the death of Sheila McKechnie – an influential, world-renowned campaigner who fought tirelessly to implement initiatives such as the Freedom of Information Act. These achievements have had a tremendous impact on how industries are held to account, including animal agriculture.
The Foundation now continues Sheila's critical work by supporting campaigners to achieve real and long-lasting change. The annual National Campaigner Awards is a core part of the Foundation's work, and aims to celebrate outstanding campaigners who are making a difference within social justice movements.
Animal Equality's Nomination
This year, Jenny Canham, Campaigns and Public Affairs Specialist at Animal Equality UK, has been shortlisted as a finalist for the David & Goliath category for her important work to strengthen legal protections for farmed fish in the UK.
This particular category celebrates campaigning to challenge power on a much larger scale, and is the first time in history that a campaign to protect fish has been included as a finalist in the Sheila McKechnie Foundation National Campaigner of the Year Awards.
Although approximately 77 million fish are farmed and killed for human consumption in the UK, these unique animals are far too often forgotten. They receive only basic and minimal legal protections, and are at serious risk of experiencing extreme and prolonged suffering as a result, as evidenced by Animal Equality's investigations.
We are honoured to be shortlisted for this important award. Animal Equality's Forgotten Fish campaign is certainly a David & Goliath story. Fish are so often overlooked in animal protection, even though they are farmed in the highest numbers. This nomination, together with the success of the campaign so far, shows that the public truly care about fish. It's now time for these animals to receive stronger protections in law.

Jenny Canham, Campaigns and Public Affairs Specialist, Animal Equality UK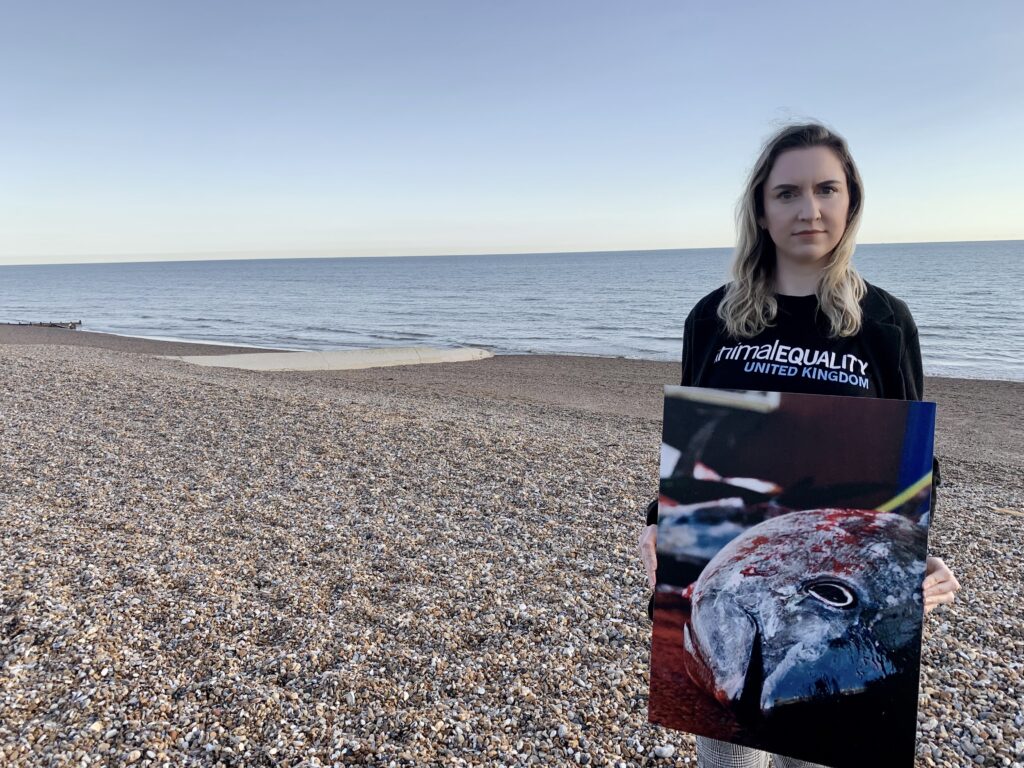 Landmark Progress For Fish
Animal Equality UK has been working to protect fish since the beginning of 2021, and in that time has achieved landmark progress.
In February 2021, we launched the UK's first investigation showing the slaughter of Scottish salmon. Fish were filmed being thrown to the ground, having their gills cut while conscious, and being bludgeoned to death. These animals experienced undeniable and extreme suffering as a result of insufficient legal guidance and a lack of adequate oversight of the industry.
Following this, we sent an open letter to UK governments demanding stronger legal protections for farmed fish, signed by 70 world-leading academics and organisations.
We were then invited to respond to a private consultation launched by the Animal Welfare Committee, the Government's official advisory body.
In early 2022, we released a report, in partnership with the Conservative Animal Welfare Foundation, entitled: 'The Case for Regular Inspections and Mandatory CCTV in Fish Slaughterhouses'.
After meeting with government representatives, in February 2022 we successfully persuaded the Scottish Government to make welfare-oriented inspections in fish abattoirs a legal requirement in all fish slaughterhouses in Scotland, for the first time ever.
In July 2022, we presented evidence at the UK's first Parliamentary meeting to discuss fish welfare.
So far in 2023, we have released further investigations showing the extreme suffering of fish at the time of slaughter, including on wellboats, and continue to work with governments and the Animal Welfare Committee to make sure the case for stronger legal protections for fish is as strong as possible.
Our work in defence of fish has been published in multiple mainstream and leading publications including The Times, The Observer, The Independent, The Scotsman, The Grocer and more. We have already reached millions of people with a message of empathy and compassion towards fish, which we plan to continue over the coming months.
A Unique Achievement
The fact that a campaign to protect fish has been included as a finalist in this important award ceremony shows that people care about fish and are not willing to stand by while they suffer.
We are thrilled to be announced as a finalist for this prestigious award, which acknowledges our groundbreaking work in defence of farmed fish. Being the first-ever recipient of this award for our work in the field of fish advocacy is a testament to Animal Equality's commitment to creating a more compassionate world for animals. If you too are inspired by our advocacy, please join us today by embracing a plant-based diet. Together, we can end animal suffering entirely.

Abigail Penny, Executive Director, Animal Equality UK 
The UK is currently at a critical turning point for fish. The Animal Welfare Committee recommendations for farmed fish at the time of killing are due to be released very soon, which could lead to essential change in how these animals are protected by law.
Fish must no longer be forgotten, and its important milestones like this that show us how important it is to speak up for these animals.
The National Campaigner Awards Ceremony will take place on 24th May 2023 – stay tuned for more updates.
Take Action
We are already making waves for fish, but we need your help to achieve our next milestone. Will you sign our petition today demanding stronger legal protections for fish?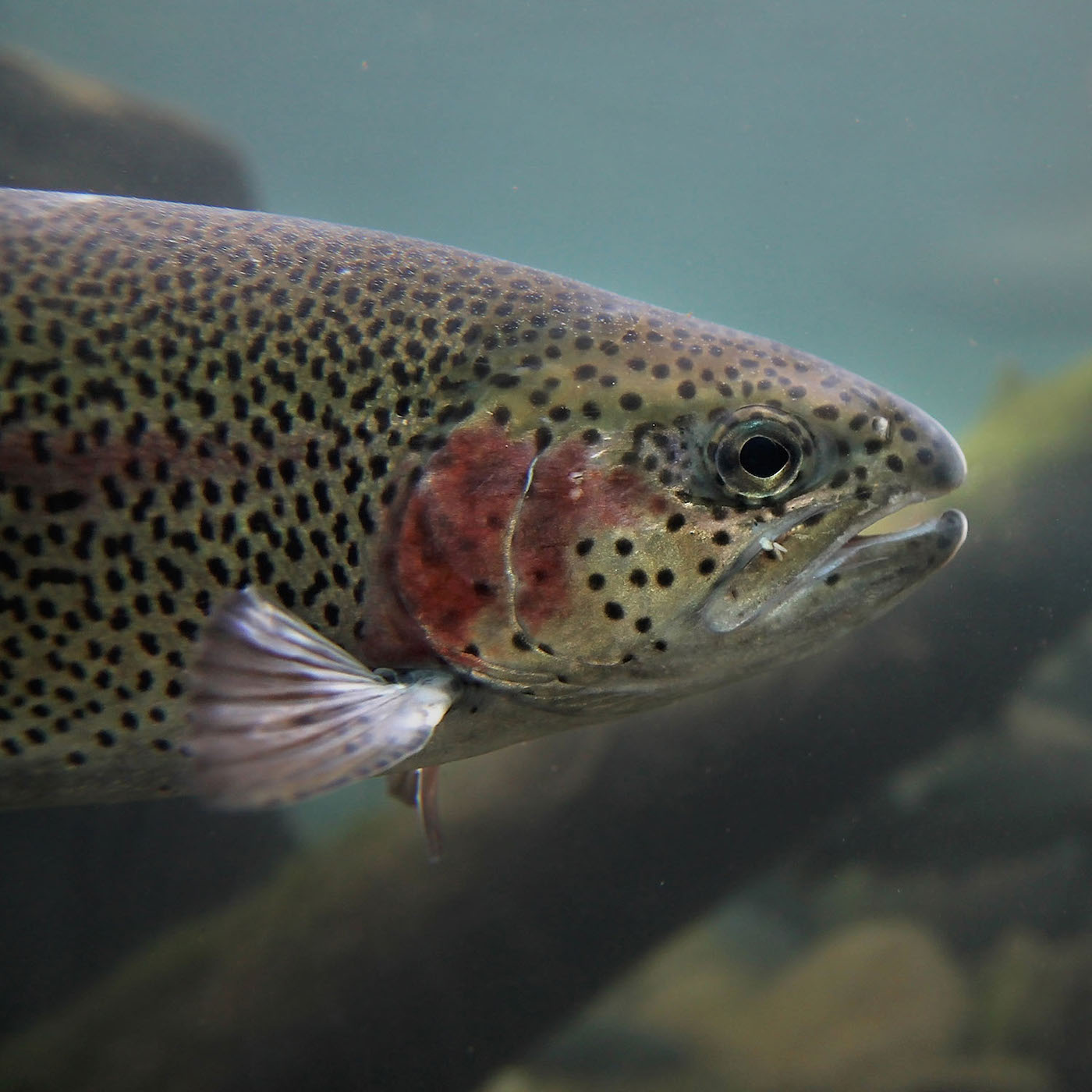 Protect Fish
Scientists confirm that fish feel pain and suffer. Protect these sensitive beings by choosing plant-based alternatives to animal food products.
---
Latest News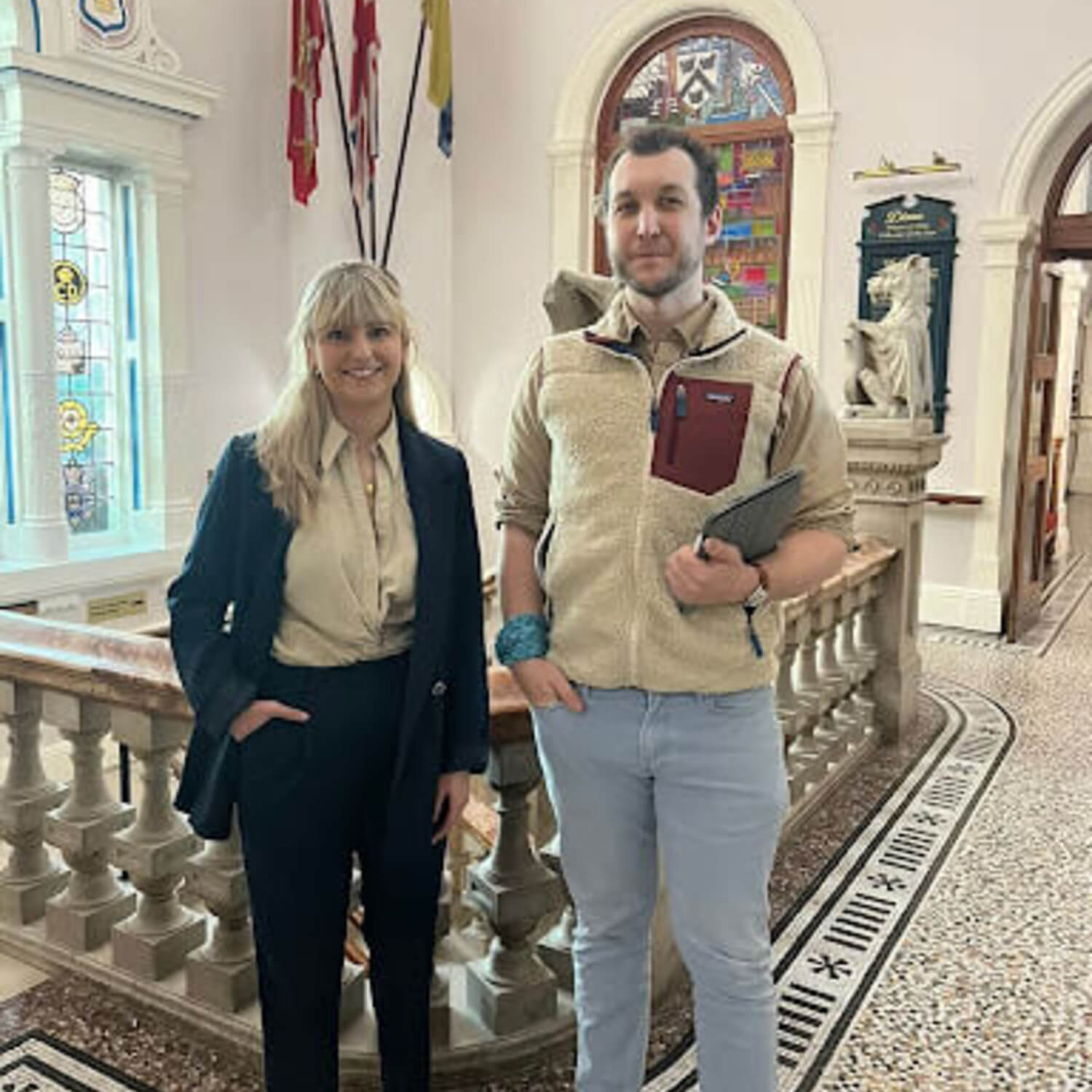 01/12/2023
---
On Wednesday 29th November, Councillors on the Planning Committee for North East Lincolnshire Council approved proposals for a controversial on-land intensive salmon farm in Cleethorpes, with four opposing and seven in favour. With plans to produce 5,000 tonnes of dead fish per year, there are no other fish farms of this scale in operation currently in the UK. Once constructed, the facility will be one of the largest in the world.
24/11/2023
---
Each year more than 200,000 tonnes of foie gras made by force-feeding are imported into the UK. Its production is so cruel that it is illegal to make in the UK, yet we hypocritically continue to permit imports. Previously unpublished images taken inside several duck farms in France show the terrible animal suffering involved in foie gras production.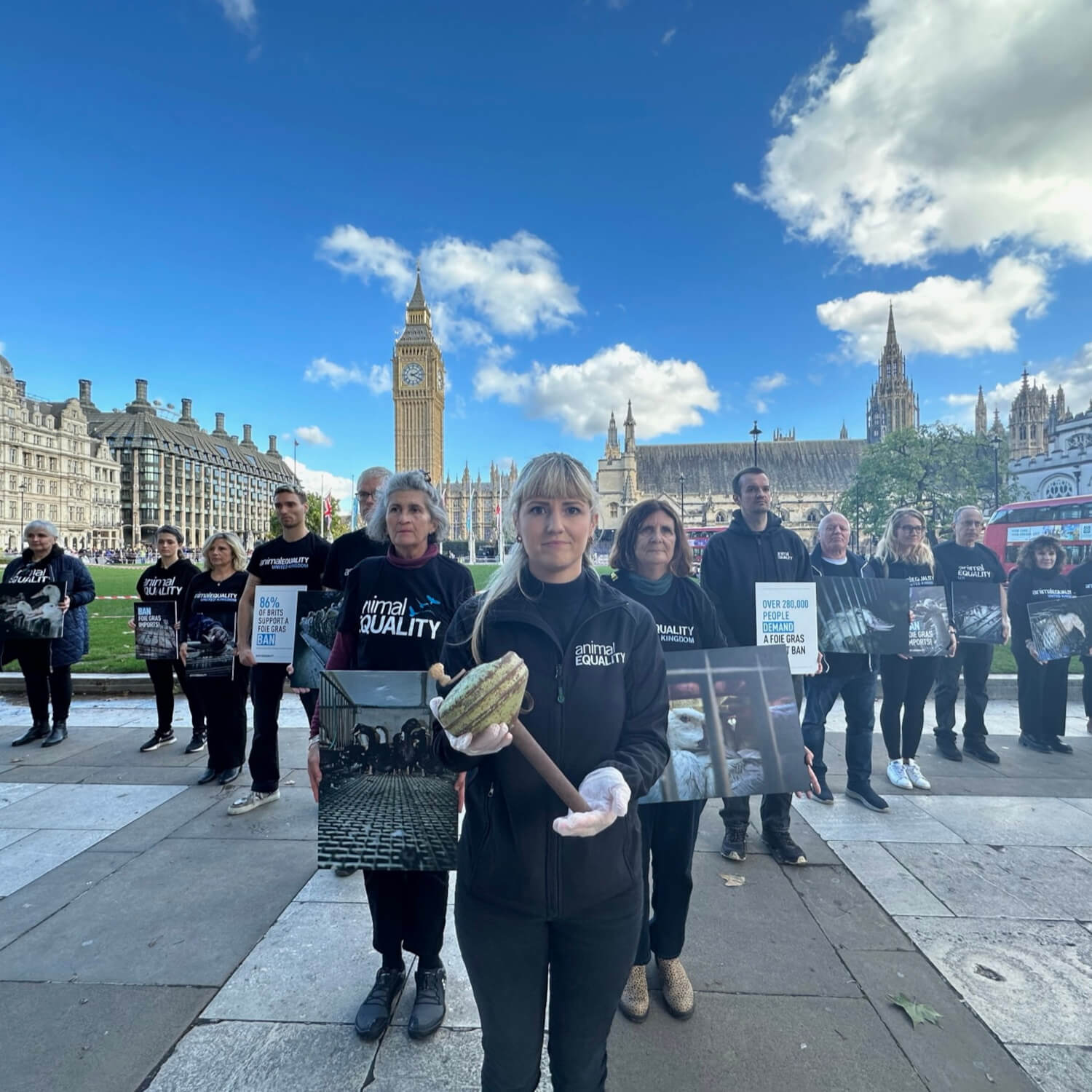 03/11/2023
---
Following conversations with Animal Equality, Giles Watling MP successfully tabled a Westminster Debate, speaking up for millions of ducks and geese trapped in cruel foie gras farms.