News
Get the latest news and updates from Animal Equality
Animal Equality Celebrates 10 Years of Saving Animals
Animal Equality turned 10 in 2016!
04/10/2016
Updated: 19/11/2018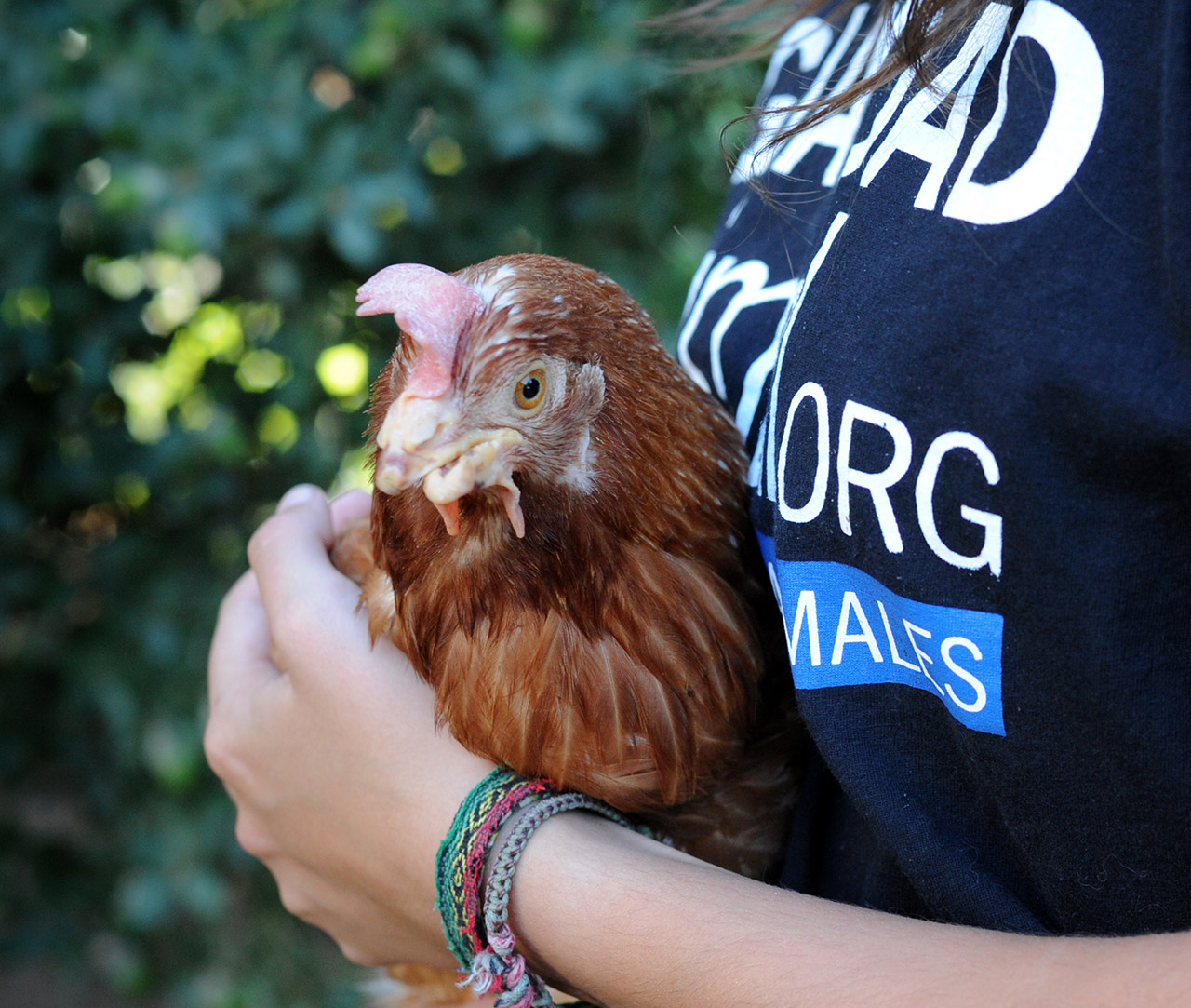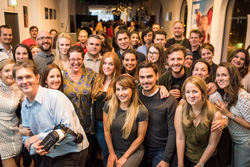 We almost can't believe it ourselves.
Animal Equality turned ten this year! That's ten years of fighting for animals. Ten years of giving a voice to the voiceless.
Between our groundbreaking iAnimal 360º tour and exposing the horrific conditions inside factory farms, such as at El Escobar in Spain, we've been very busy. But we didn't let that stop us from marking this special occasion by rolling out the red carpet at an exclusive (and packed!) bash in London.
We welcomed friends from across the animal protection movement including fifteen year old animal rights activist Lucy Gavaghan (pictured below, center), who was honoured with the 2016 Animal Champion Award. Animal-friendly cosmetics company LUSH, also in attendance, was awarded Compassionate Company 2016.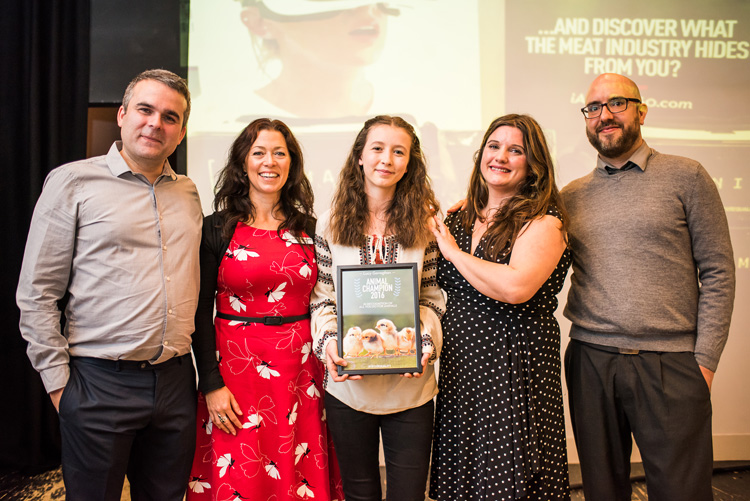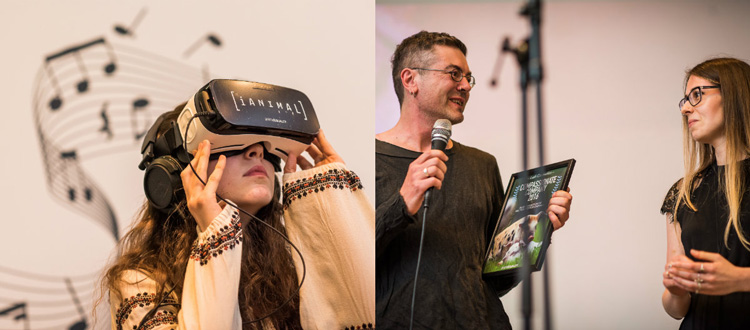 We were also thrilled to be joined by long-time equality activist Peter Tatchell along with representatives from several animal rights groups such as the Humane Society International, World Animal Protection, Animal Aid, and many of our compassionate donors and supporters.
Now, let's talk food. Grilled BBQ sliders, a Thai lentil curry bake, stuffed aubergine (that's eggplant for Americans), enchiladas, quesadillas, and a bevy of enticing cakes made by Essential Vegan. Trust us, it was amazing!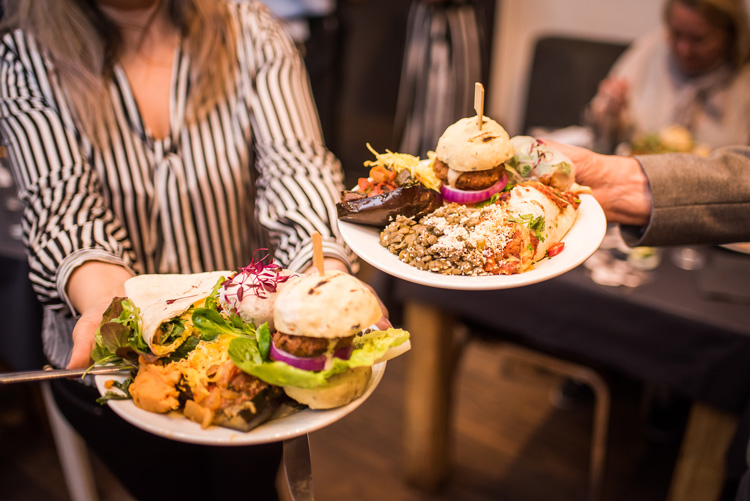 And when you weren't stuffing your face on all the decadent food or mixing and mingling with our wonderful guests, you had the opportunity to bid in our silent auction. Thanks to our gracious donors and supporters, lucky bidders went home with a giant gift basket filled with opulent LUSH products, shoes from Bourgeois Boheme, and even an OWL Stereoscopic viewer signed by Queen guitarist Brian May.
Animal Equality has proved it's a champion for animal rights but also knows how to throw one hell of a party. Stay tuned for upcoming details on our anniversary event in the U.S.
And while you're at it, help give us more reasons to celebrate by becoming a supporter today!
---
United Kingdom
---
Latest News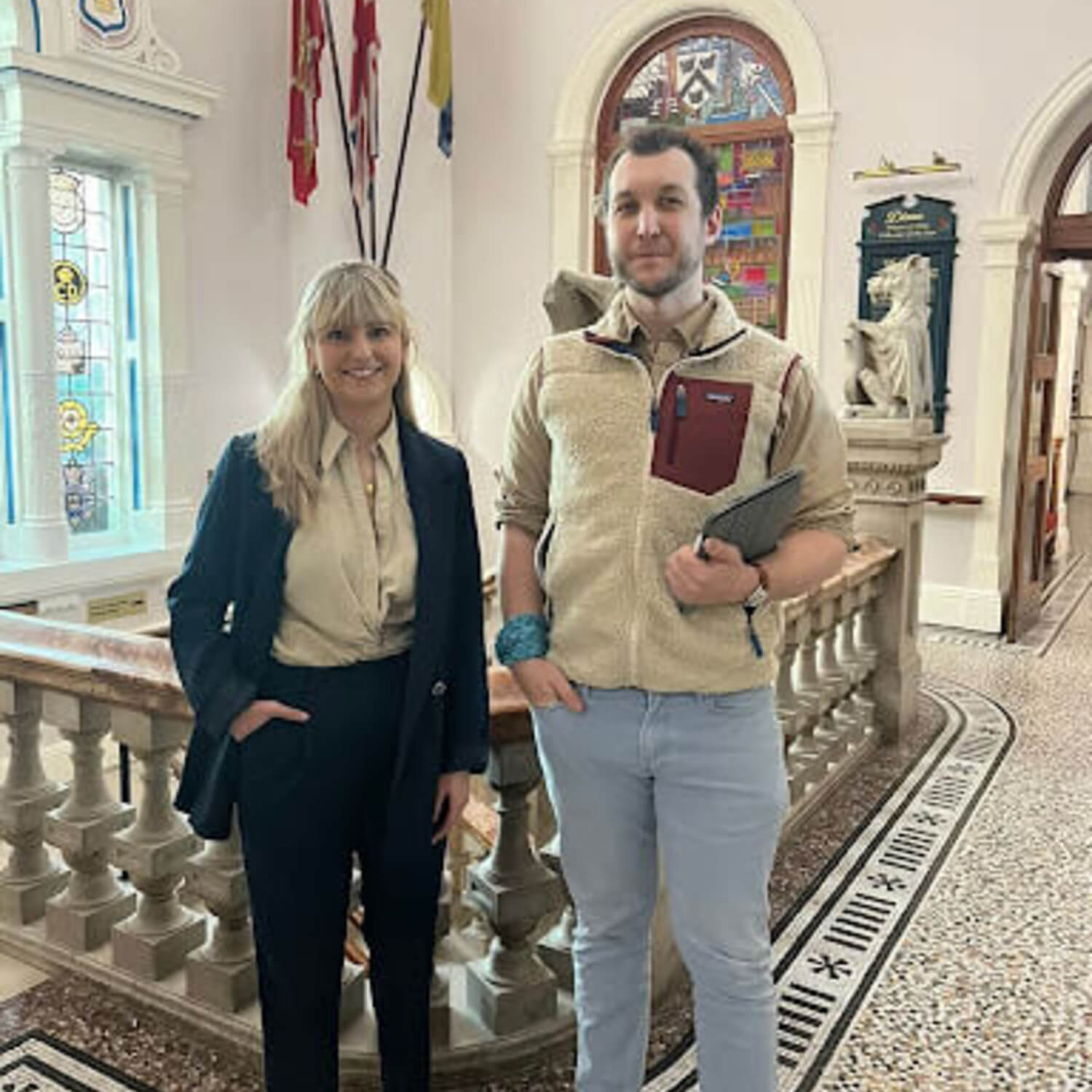 01/12/2023
---
On Wednesday 29th November, Councillors on the Planning Committee for North East Lincolnshire Council approved proposals for a controversial on-land intensive salmon farm in Cleethorpes, with four opposing and seven in favour. With plans to produce 5,000 tonnes of dead fish per year, there are no other fish farms of this scale in operation currently in the UK. Once constructed, the facility will be one of the largest in the world.
24/11/2023
---
Each year more than 200,000 tonnes of foie gras made by force-feeding are imported into the UK. Its production is so cruel that it is illegal to make in the UK, yet we hypocritically continue to permit imports. Previously unpublished images taken inside several duck farms in France show the terrible animal suffering involved in foie gras production.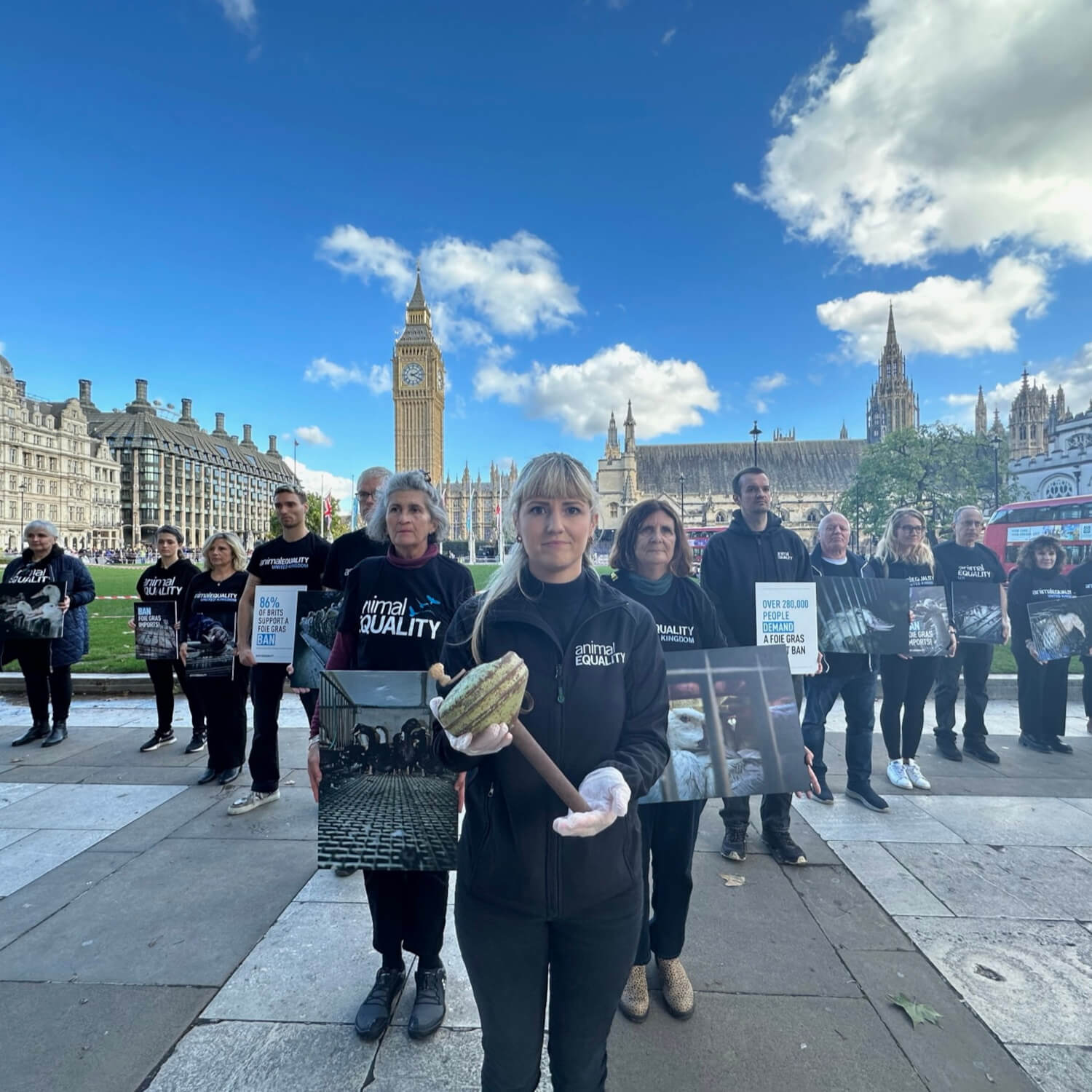 03/11/2023
---
Following conversations with Animal Equality, Giles Watling MP successfully tabled a Westminster Debate, speaking up for millions of ducks and geese trapped in cruel foie gras farms.