Countryfile showed the deaths on Scottish salmon farms, but a fish welfare expert says the BBC didn't go far enough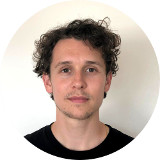 ---
On Sunday night, the BBC aired its latest edition of Countryfile, a journalism show covering British farming. The show contained a segment on Scottish salmon farming in which the BBC investigated record numbers of salmon deaths happening on farms.
In an interview with Animal Equality, fish welfare expert, Professor Jennifer Jacquet, says that the discussion on fish welfare in the show was "really revolutionary", but that the programme also failed to address some very worrying issues about the salmon industry.
The episode featured undercover investigation footage obtained by Animal Equality which showed sick and dying salmon floating in the intensive salmon farms. One salmon had a severely damaged eye.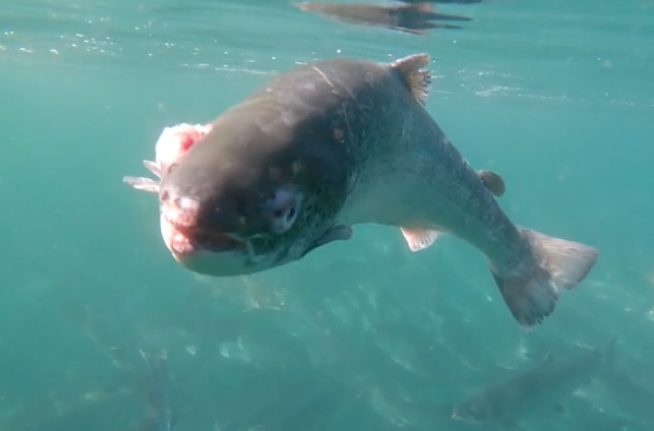 Another dying fish was lethargic and laid flat against the netting.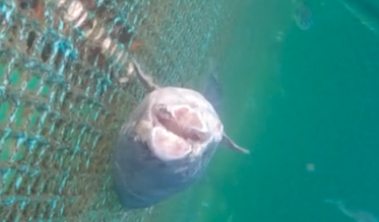 And workers were found to be disposing of huge amounts of dead salmon into bins.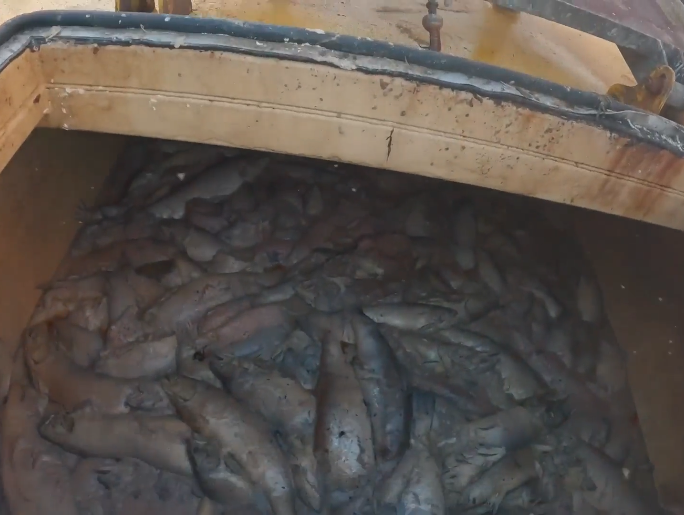 One in four salmon die before slaughter
More than 16.5 million died on salmon farms in Scotland in 2022. Veterinarian, Dr Matt Palmer, from organisation WildFish, explained how around one in four salmon are dying on salmon farms, a mortality rate of 25% – a figure eight times that of death rates on chicken farms.
The programme suggested the main reason for the deaths is rising sea water temperatures which cause algae blooms and micro-jellyfish.
But speaking to Animal Equality, Professor Jennifer Jacquet says "this is really just the tip of the iceberg" and that the programme failed to properly address a host of other issues like water pollution, antibiotic overuse, and sea-lice infestations.
Sea-lice are flesh-eating lice which literally eat the salmon alive. It's an agonising experience for the fish whose heads and bodies are covered with sensitive pain receptors.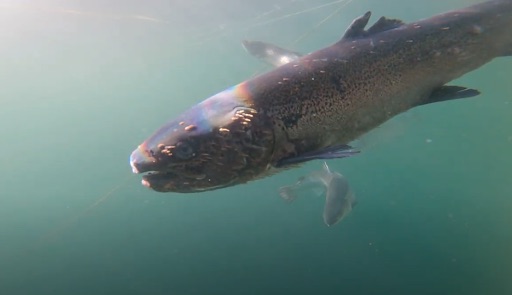 In 2022, 68% of active open-net farms breached the Code of Good Practice on sea lice levels.
The BBC briefly acknowledged that sea lice has been an issue in the salmon industry for some time, but it didn't question the salmon industry on this point, nor explain how painful it is for the salmon.
Instead, the salmon industry gave its reaction to the rising deaths and its response was worrying.
Billions of wild fish killed for salmon feed
High-profile industry spokesperson, Tavish Scott – Chief Executive of Salmon Scotland – attempted to play down the issue, saying that "Every form of protein production has some environmental impact", while a salmon farm worker for major salmon producer, Mowi, compared salmon farming to looking after cows or sheep, saying "it's the exact same thing."
But Professor Jacquet says that comparing the salmon industry to other forms of farming is a false comparison. "[With salmon], you're talking about farming carnivores, which is something we don't do on land."
"[Salmon farming] has knock-on welfare concerns because you're having to kill wild fish to feed to these farm fish". It's estimated that around 150 wild fish are caught and killed to produce just one farmed salmon.
Plant-based farming is much kinder to animals and the environment, but the BBC failed to present alternative forms of farming. Professor Jaquet says the science is clear: "If we look at that whole picture, as scientists have done many times, the benefits of focusing on plant-based proteins for human nutrition is just obvious."
How will the salmon industry respond?
Next, the BBC asked the salmon industry how it planned to address the huge numbers of deaths on salmon farms. The response was concerning.
The salmon industry has plans to grow significantly and build new farms. At Loch Long, the salmon industry has recently applied to build a different type of salmon farm called semi-closed pens.
Semi-closed pens stop water going in and out of the cages where the salmon are kept, described on Countryfile as 'like a tank.' But the local office has already said 'no' to the farms, due to concerns about their environmental impact on the loch.
The industry said it felt it was a missed opportunity, but Professor Jaquet says "This is a good decision in the face of uncertainty and so many risks. I would call this preventative medicine."
Continuing, she said: "The truth is [these solutions] only address one of the many issues we talked about. It doesn't address welfare concerns, it doesn't address fishmeal concerns…and it doesn't address the question, what is this all for?"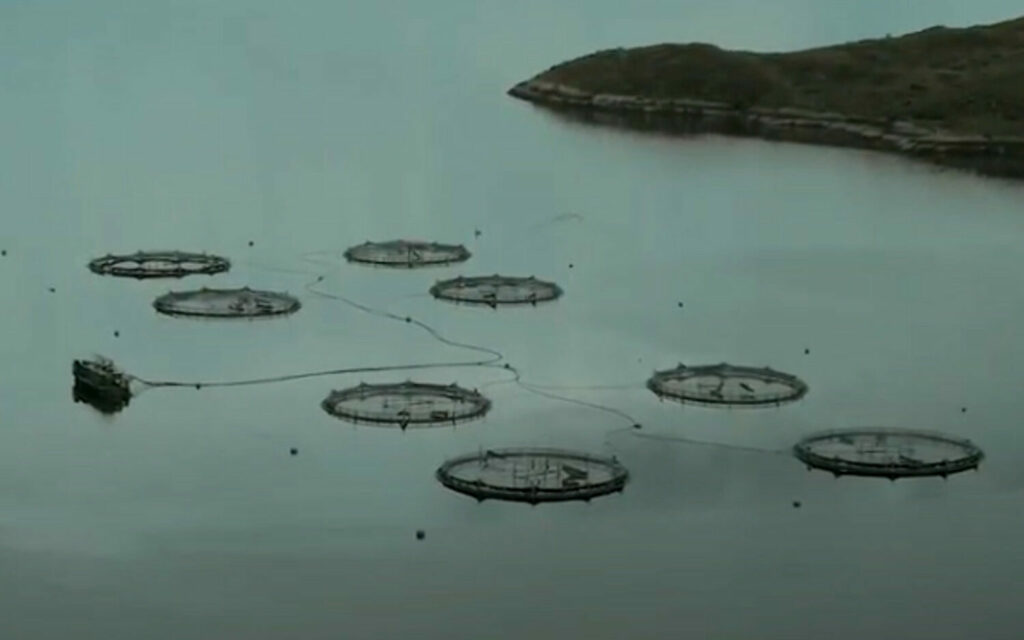 The programme presented the salmon industry as supporting local jobs and the economy. But Jaquet questioned the wisdom of creating jobs in such an unsustainable industry.
"There are massive amounts of subsidies behind salmon farms. This really is fundamentally unsustainable, it doesn't have a future, and it's causing a lot of short-term issues for the animals and the local environments."
"[Salmon farming] is not about feeding people", Jaquet continued, "that's the fortunate thing, because farmed salmon is really a luxury product, it's just there to create money, and we can create money in all sorts of other ways."
What next for Scottish salmon?
The fact that the BBC is covering the deaths of salmon on farms and questioning salmon welfare is a major step forward. The salmon industry is having a devastating impact on animals and the environment. Action is needed.
But the episode also shows much more action is needed by campaign groups and the public if we're going to help salmon and prevent more damage by the salmon industry.
Ultimately, only a plant-based food system can protect animals and the environment. Professor Jaquet closed the interview with her advice to the Scottish Government: "Listen to the scientific advice. Fish farming has been recommended against since the 1970s, scientists have been urging us to move away from carnivorous species [like salmon]."
Since the episode went live, thousands of people have taken to social media to voice their concerns, including numerous animal protection groups.



With The Observer, The Daily Record and The Scotsman also covering our campaign in recent months, pressure is rising on the industry to address the problem.
Animal Equality is now urging the Scottish Government to implement a moratorium on the Scottish salmon industry and stop the industry from growing any further.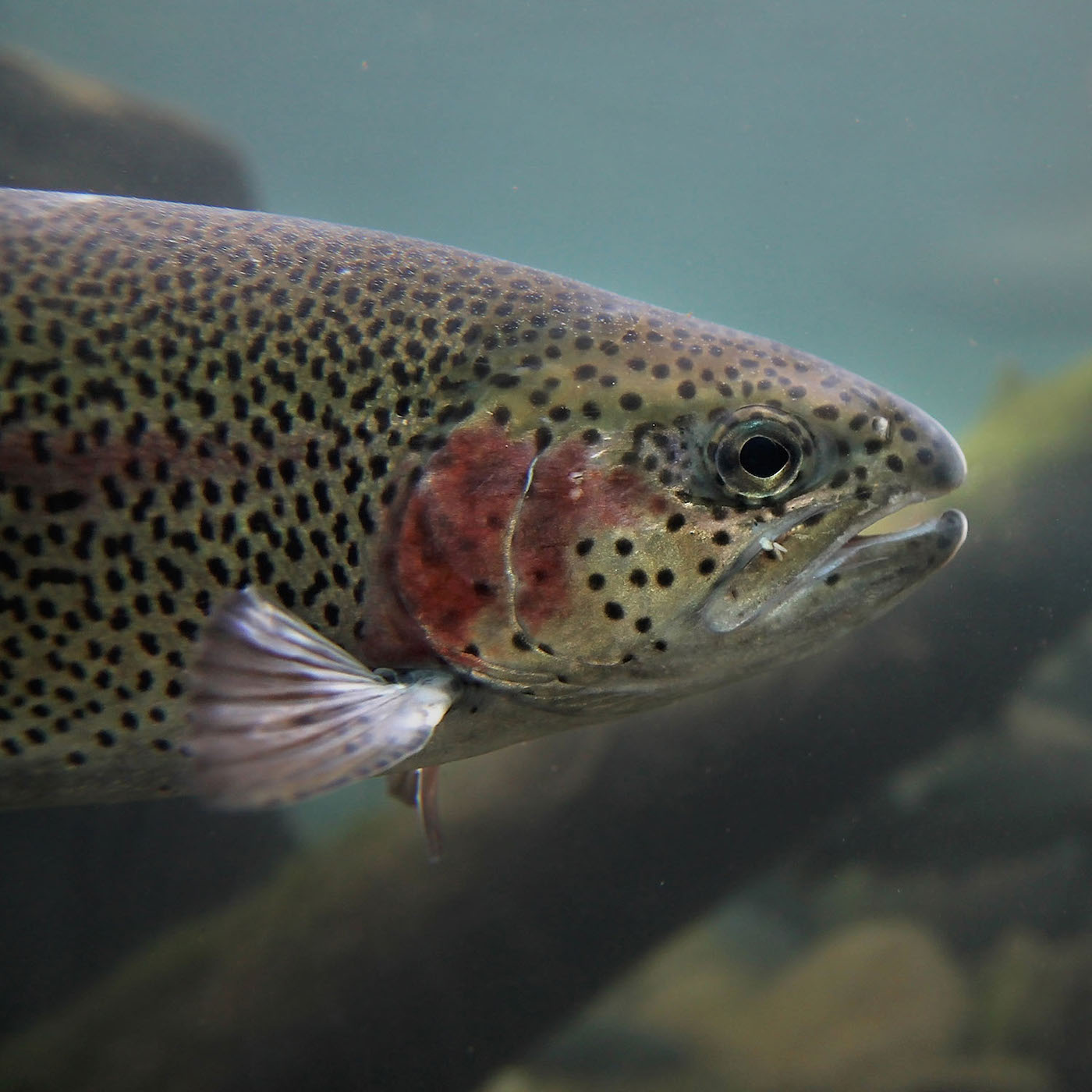 Protect Fish
Scientists confirm that fish feel pain and suffer. Protect these sensitive beings by choosing plant-based alternatives to animal food products.
---
Most Popular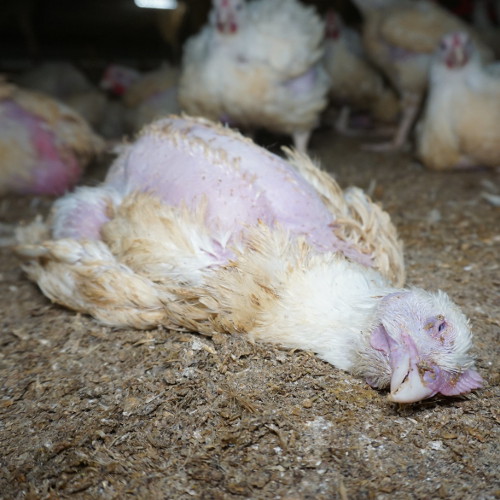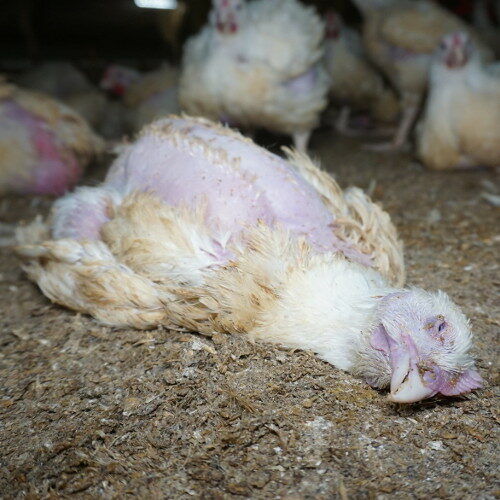 08/07/2023
---
Most people will never see inside a farm or slaughterhouse, so when they have concerns about how animals are treated in order to produce the products they buy, they put their trust in others to tell them what is happening on those farms. For most consumers, this means putting trust…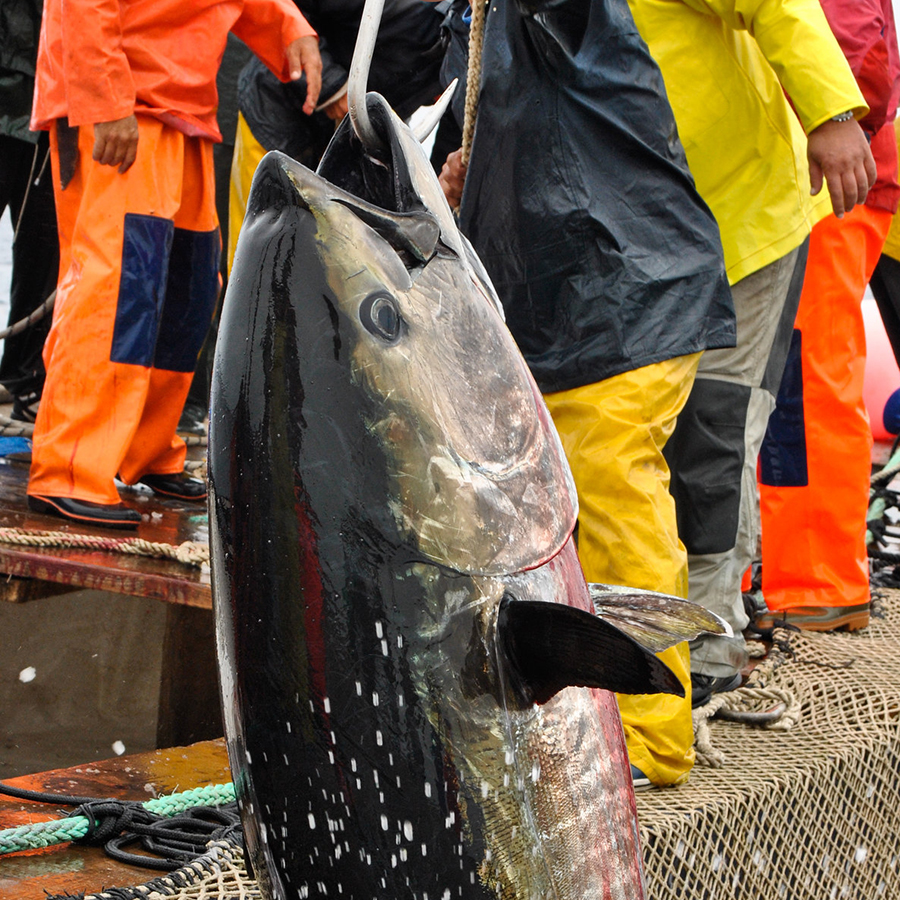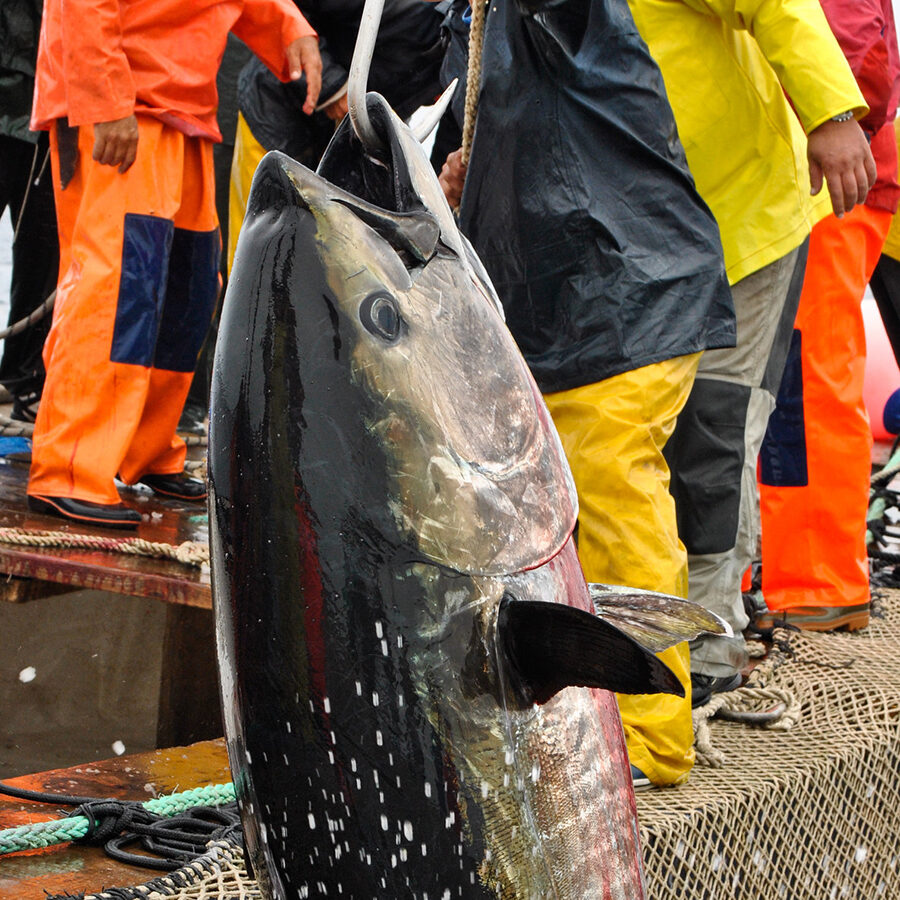 08/07/2023
---
Did you know that dolphins also die as a consequence of killing tuna, among other and marine animals?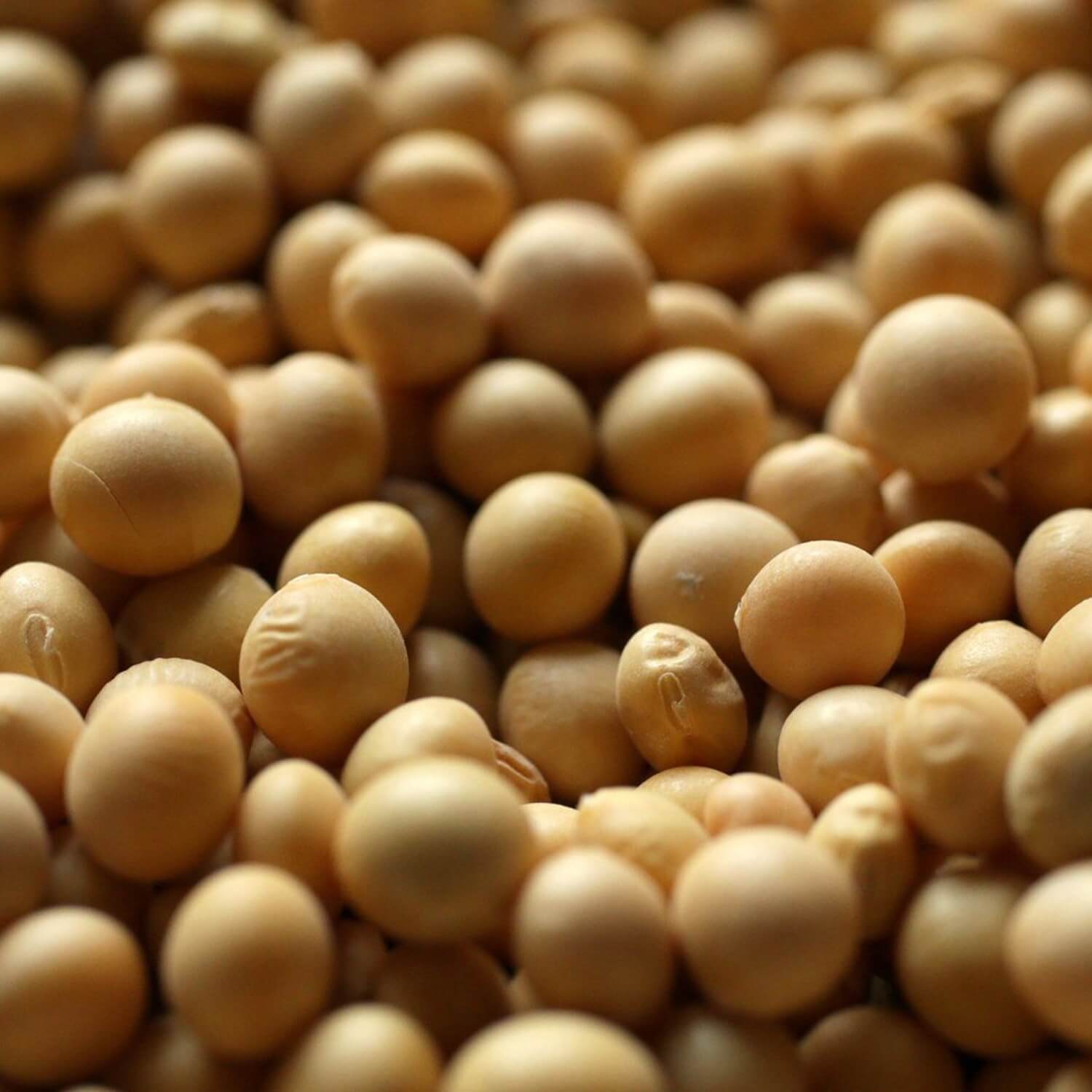 08/07/2023
---
In recent years much of the conversation around soy has been heavily focused on deforestation and climate change. And because soy is often a key ingredient in plant-based meals, it is a common misconception that foods promoted as meat and dairy substitutes – such as tofu and soy milk –…