Veganuary may be over, but vegan options are on the rise!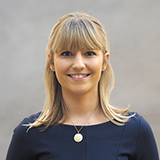 ---
You've done it! you've tried vegan for a month. You've learned new recipes, visited the best places near you to get vegan food and filled your cupboards with treats to get you through your trial of plant based eating. And best of all, you're helping more animals than ever by leaving them off your plate.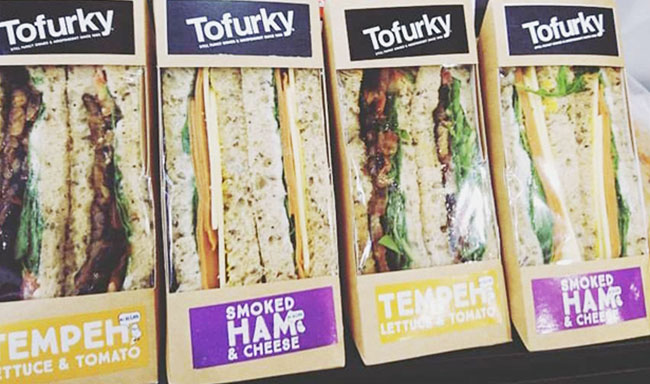 Whether you are breathing a sigh of relief, or this is just the beginning of your journey; we want to help you to maintain your plant based diet with a selection of the many places on the high street that serve the best vegan options for lunch and dinner.
Lunch
Pret A Manger are leading the charge with great lunchtime vegan options that are "not just for veggies". If you work in London you are spoiled for choice at their Veggie Pret Soho store, but their most popular vegan options are increasingly available in their regular stores across the country too. We also hear that more Veggie Prets may be on the horizon thanks to the massive demand and positive feedback! Give their Chana Chaat flat bread a try and their Cacao & Orange pot for a sweet treat.
If you're a fan of Japanese food, head to Wasabi for some delicious sushi and bento. Their sweet chili tofu bento is mouth-wateringly tasty, as is their tofu yakisoba, and we could eat their avocado rolls and seaweed onigiri all day.
For "naturally fast food", try Leon. With an ever growing list of plant-based options, they are a dead cert for a healthy, vegan friendly lunch. Their gobi box is our favourite.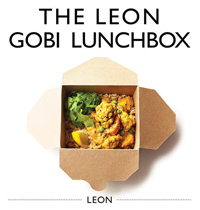 We all got a little excited at Animal Equality UK recently when Marks and Spencer added new vegan sandwiches and lunch pots to their menu. We can vouch for both the Rainbow Veg and Super Green. Give them a try! Vegan sandwiches and wraps can also be found at WHSmith, Boots, Sainsburys, Café Nero and Tesco; with a wider selection including Laura's Ideas, Rawmazing and Tofurkey available at health food stores such as Wholefoods and Planet Organic.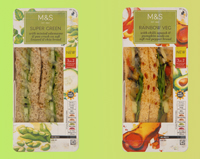 Dinner
With so many of the high street chains offering vegan menus, it is easier than ever to eat out. For Italian food, make a bee line for Zizi's. Their pizzas with vegan cheese and a choice of extra toppings make us happy. And their lentil ragu is pretty tasty too. But the crowning glory has to be the banana blueberry dessert calzone.

If you have a craving for South American food, try Las Iguanas. Their veggie/vegan menu includes our favourite three mushroom fajitas, and a veggie chili served with "holy guacamole". Thumbs up!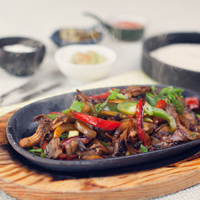 If you live in London, Brighton or Norwich, give vegan favourite Loving Hut a go. Their plant-based menus vary between branches but include a selection of Asian style buffets, as well as burgers, and homemade-esque stir-fry's, lasagne and salads.

Londoners can also enjoy the wonderful Mildred's restaurant, appealing to vegans/veggies and meat eaters alike with their contemporary menu of internationally inspired plant-based food.
Other chains we love, that love us right back include Pizza Express, Wetherspoon's, Giraffe and All Bar One.
More plant based options like these will appear with an ever increasing demand. If you want a vegan option, or to "veganise" something from the menu at your local lunch or dinner spot, tell the staff, contact the company on social media, or in writing with your requests!
If you're new in town or you're struggling to find any of the above mentioned places, Happy Cow can point you in the right direction of a local restaurant that is vegan friendly. Type in your postcode on the website, or download the app to find plant based options wherever you are!

And remember, nobody is judging or checking up on you. Your diet is your choice, and there is no pressure to stay strictly vegan, against your will. On the contrary, most vegans go through a transition from meat eater, to vegetarian or pescatarian, then gradually leaving animal products out of their diet, before becoming totally plant based. Indeed, a vegan diet is more likely to be sustained long term by people who transitioned gradually, than by those who went vegan overnight. Everyone is on their own journey, but whichever way you reach 100% plant based, you are saving animal lives and making a difference!
---
---
Most Popular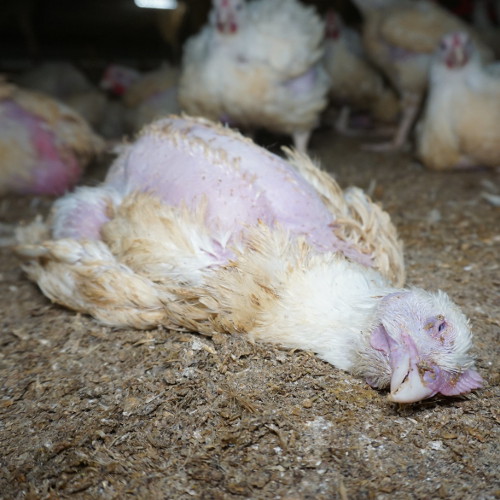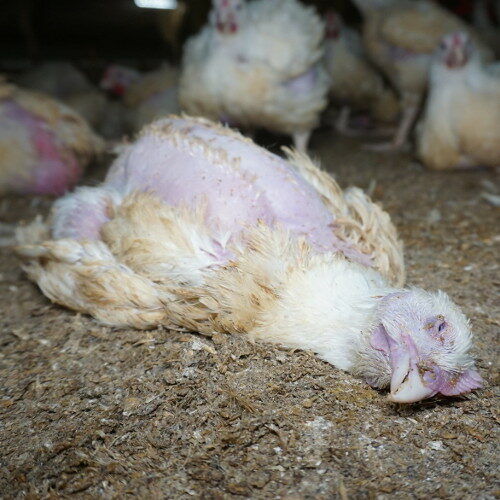 08/07/2023
---
Most people will never see inside a farm or slaughterhouse, so when they have concerns about how animals are treated in order to produce the products they buy, they put their trust in others to tell them what is happening on those farms. For most consumers, this means putting trust…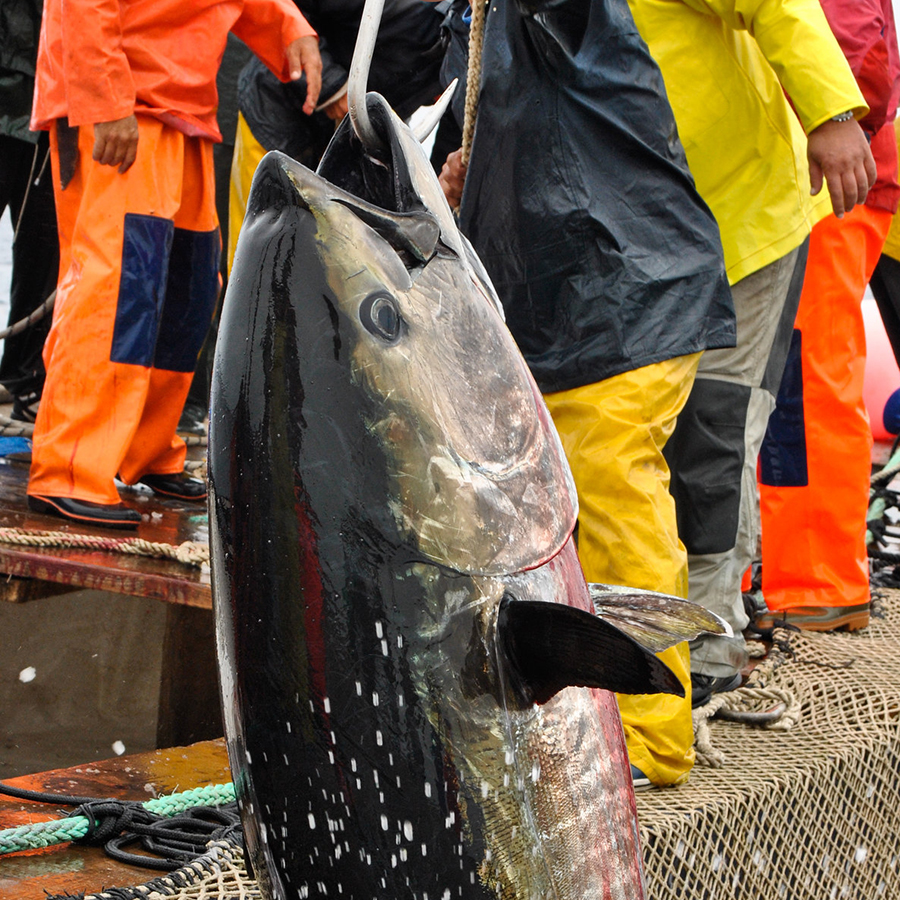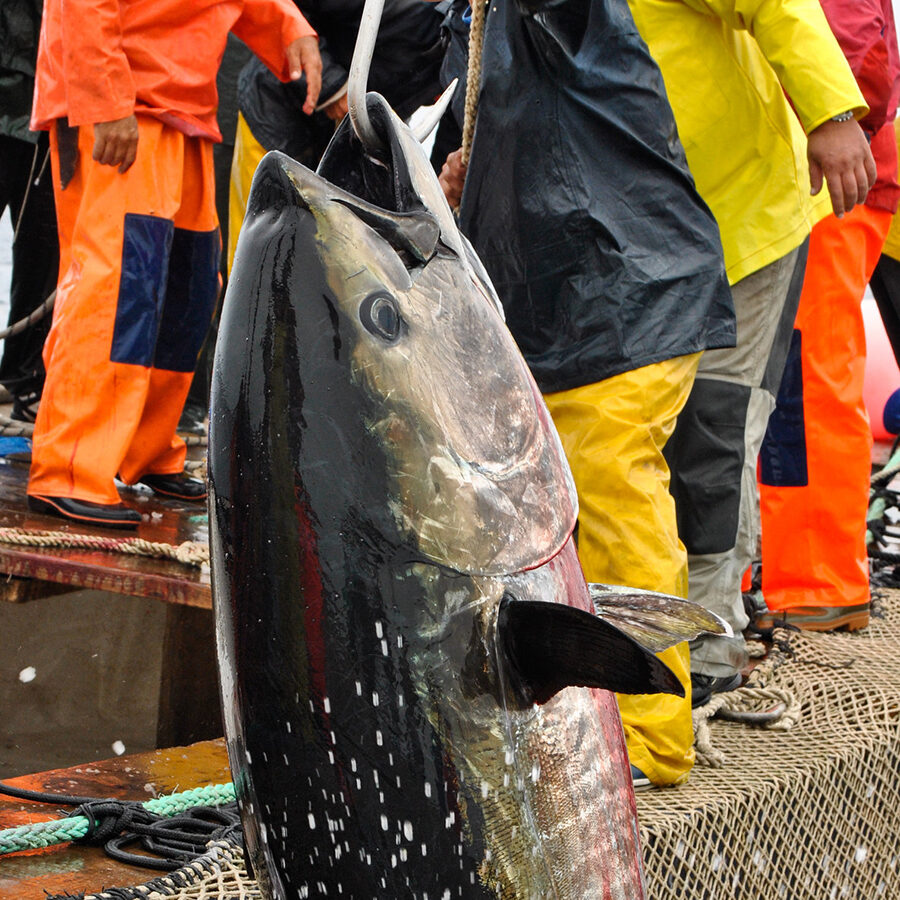 08/07/2023
---
Did you know that dolphins also die as a consequence of killing tuna, among other and marine animals?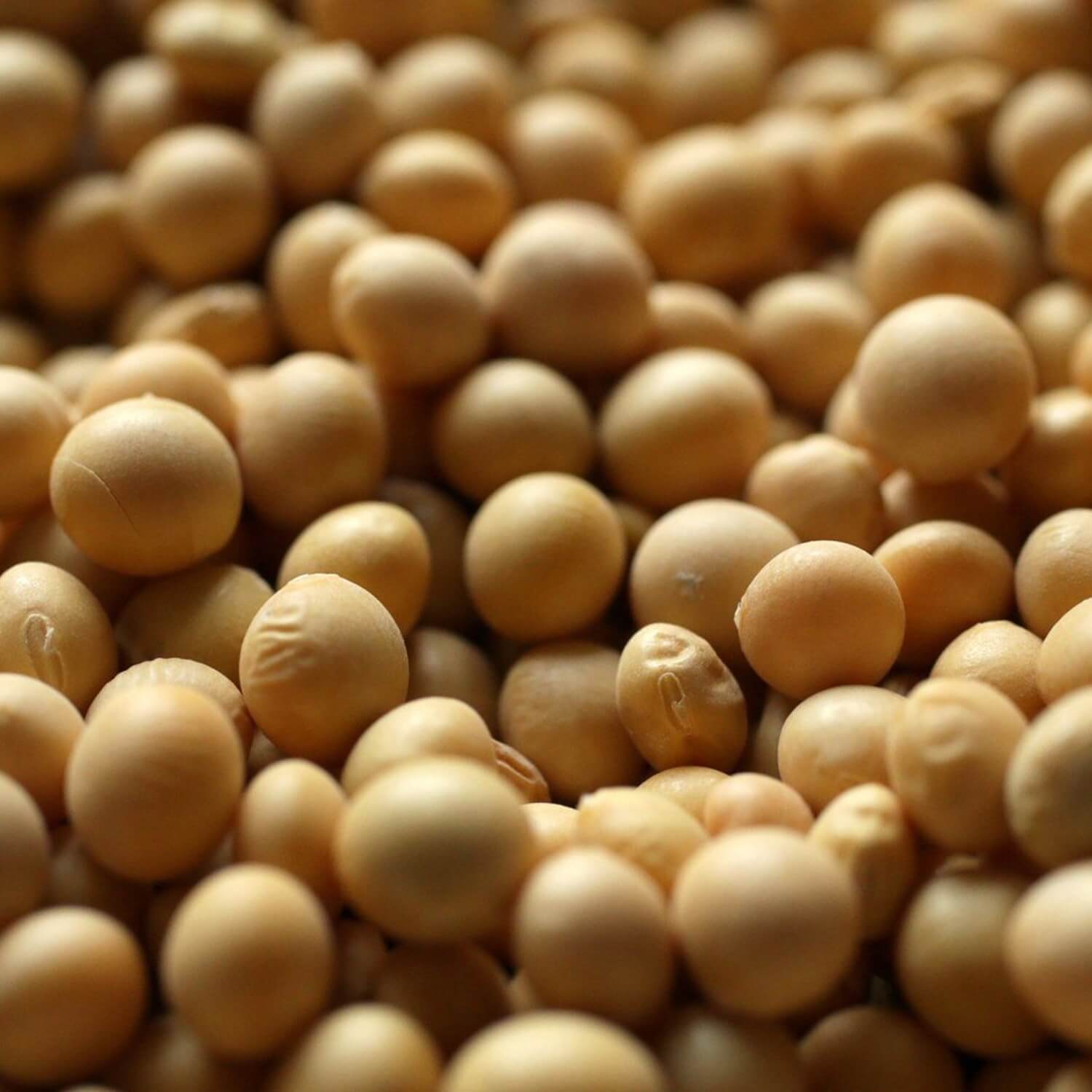 08/07/2023
---
In recent years much of the conversation around soy has been heavily focused on deforestation and climate change. And because soy is often a key ingredient in plant-based meals, it is a common misconception that foods promoted as meat and dairy substitutes – such as tofu and soy milk –…