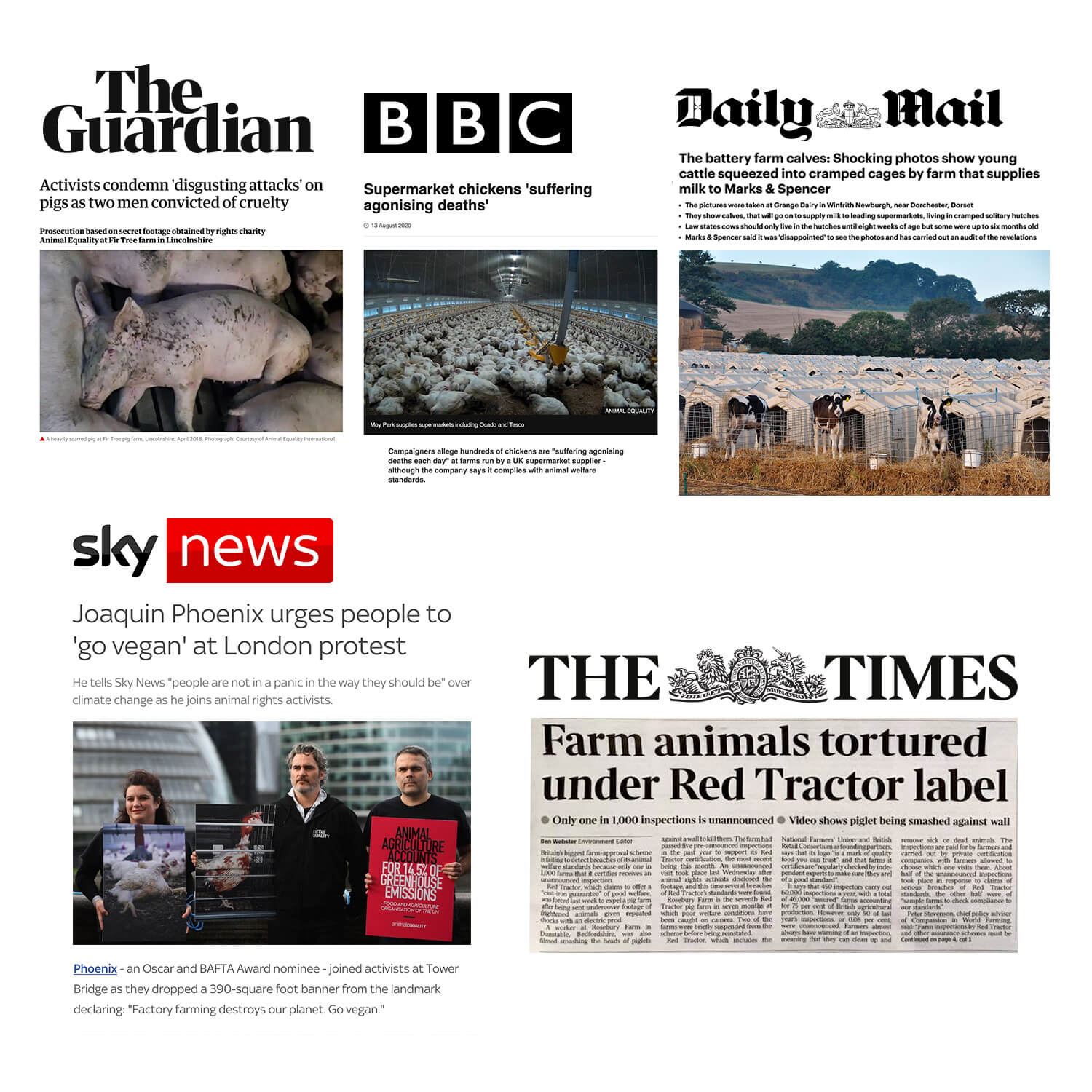 Animals need your
help urgently.
---
Around 90% of animals farmed in the UK are confined in factory farms, left to suffer in cramped barren cages and sheds. Pigs are painfully mutilated, mother cows are separated from their babies, and chickens are forced to grow so big, so fast that their legs, hearts and lungs often buckle under the strain. Right now, hundreds of millions of animals are locked away in enormous sheds, terrified and confused. This is why at Animal Equality we focus on exposing and ending these horrendous practices.
Our campaigns to improve laws for animals, and our work with large companies to put in place meaningful welfare policies, are changing the lives of millions of animals every day. Our powerful investigations – exposing these harsh realities – have been featured on Sky News, BBC News, TALK Radio, the front page of The Times and more!
Please, support our brave investigators today; help us tell the stories of these animals and help us drive crucial change. We cannot carry out this important work without you. Everyone has the right to know the truth!