News
Get the latest news and updates from Animal Equality
iAnimal film featuring Amanda Abbington shortlisted for Raindance award
iAnimal: 42 days in the life of a chicken, our immersive virtual reality film that allows viewers to experience life – and death - through the eyes of a factory farmed chicken, has been shortlisted for a Raindance VRX award in the Best Social Impact Experience category.
16/08/2017
Updated: 14/11/2018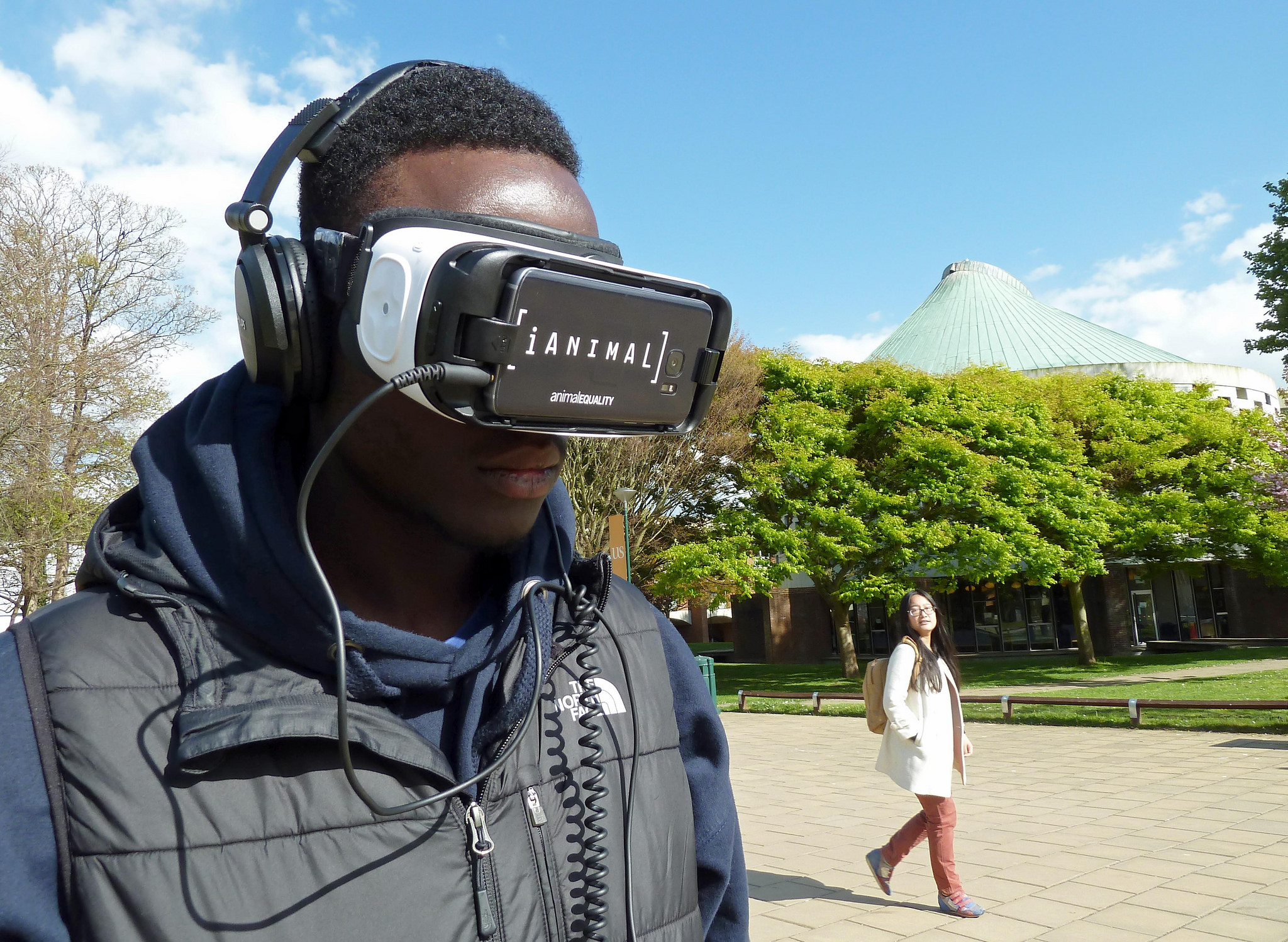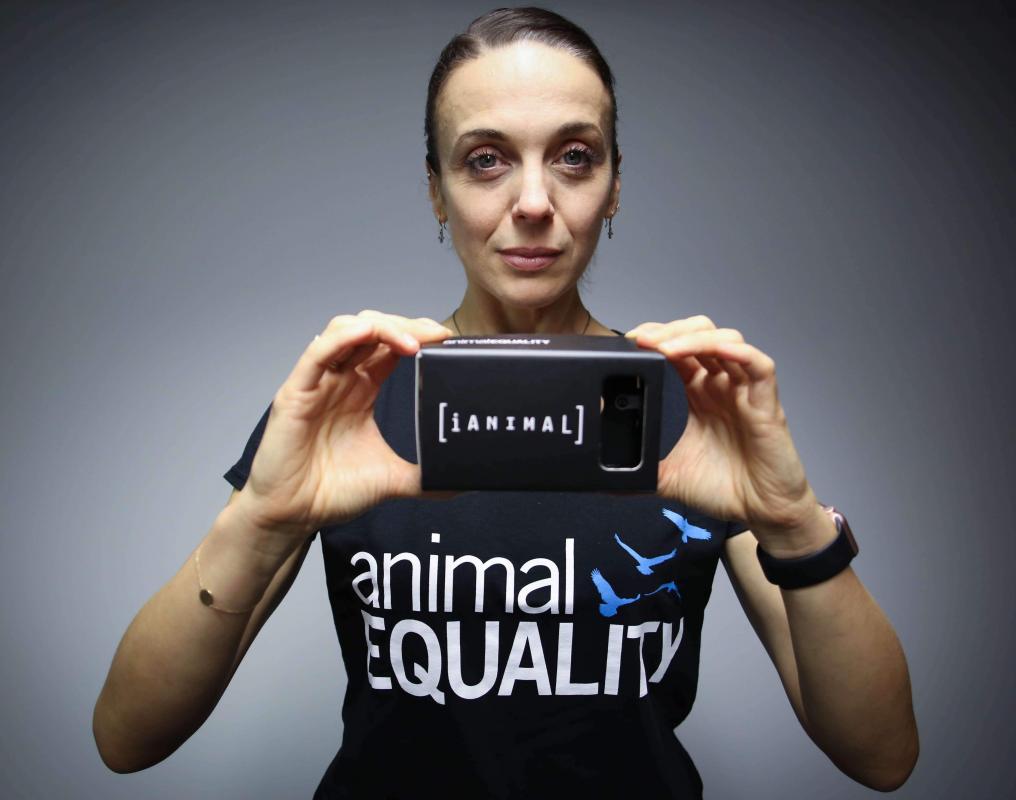 We are thrilled to announce that Raindance, the UK's largest independent film festival, has shortlisted our virtual reality film 'iAnimal: 42 days in the life of a chicken', for the Best Social Impact Experience award.
The five-minute film, which we released in December 2016, is narrated by Amanda Abbington – star of Sherlock and Mr Selfridge – and features 360° footage filmed by Animal Equality investigators inside intensive chicken farms and slaughterhouses in several countries including the UK.
"This is so horrible, it's just awful. How can you treat any living thing with such a lack of respect and disregard? People need to be aware, and they're not." said Amanda Abbington, who was moved to tears after experiencing iAnimal.
She added: "You should watch this before you eat meat, because I don't think you would eat it."
The award winners will be announced during the Raindance Film Festival 2017 in London, September 20th to October 1st, where our iAnimal film will also be showcased.
For lots of ideas on replacing chicken in your diet, check out www.loveveg.uk
---
United Kingdom
---
Latest News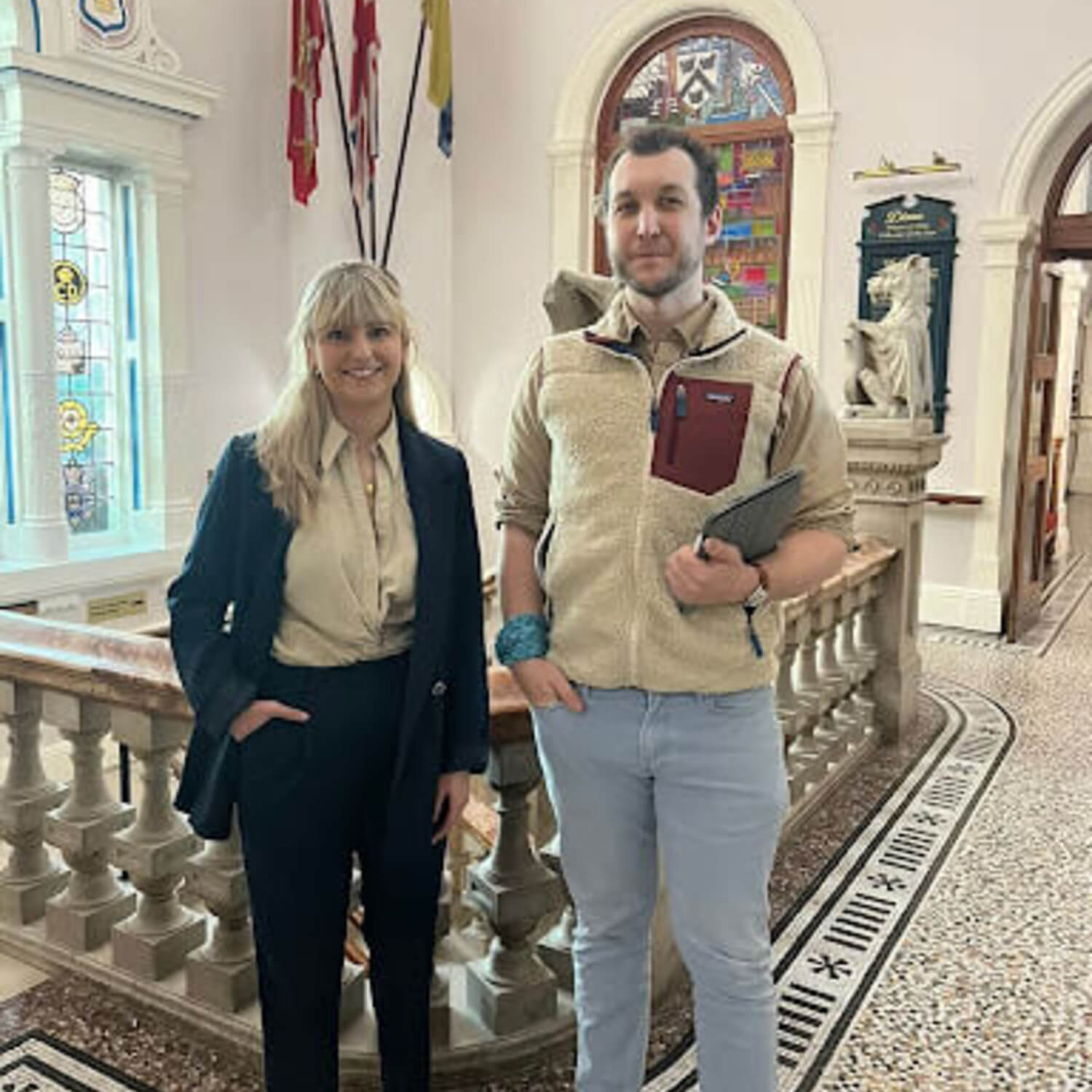 01/12/2023
---
On Wednesday 29th November, Councillors on the Planning Committee for North East Lincolnshire Council approved proposals for a controversial on-land intensive salmon farm in Cleethorpes, with four opposing and seven in favour. With plans to produce 5,000 tonnes of dead fish per year, there are no other fish farms of this scale in operation currently in the UK. Once constructed, the facility will be one of the largest in the world.
24/11/2023
---
Each year more than 200,000 tonnes of foie gras made by force-feeding are imported into the UK. Its production is so cruel that it is illegal to make in the UK, yet we hypocritically continue to permit imports. Previously unpublished images taken inside several duck farms in France show the terrible animal suffering involved in foie gras production.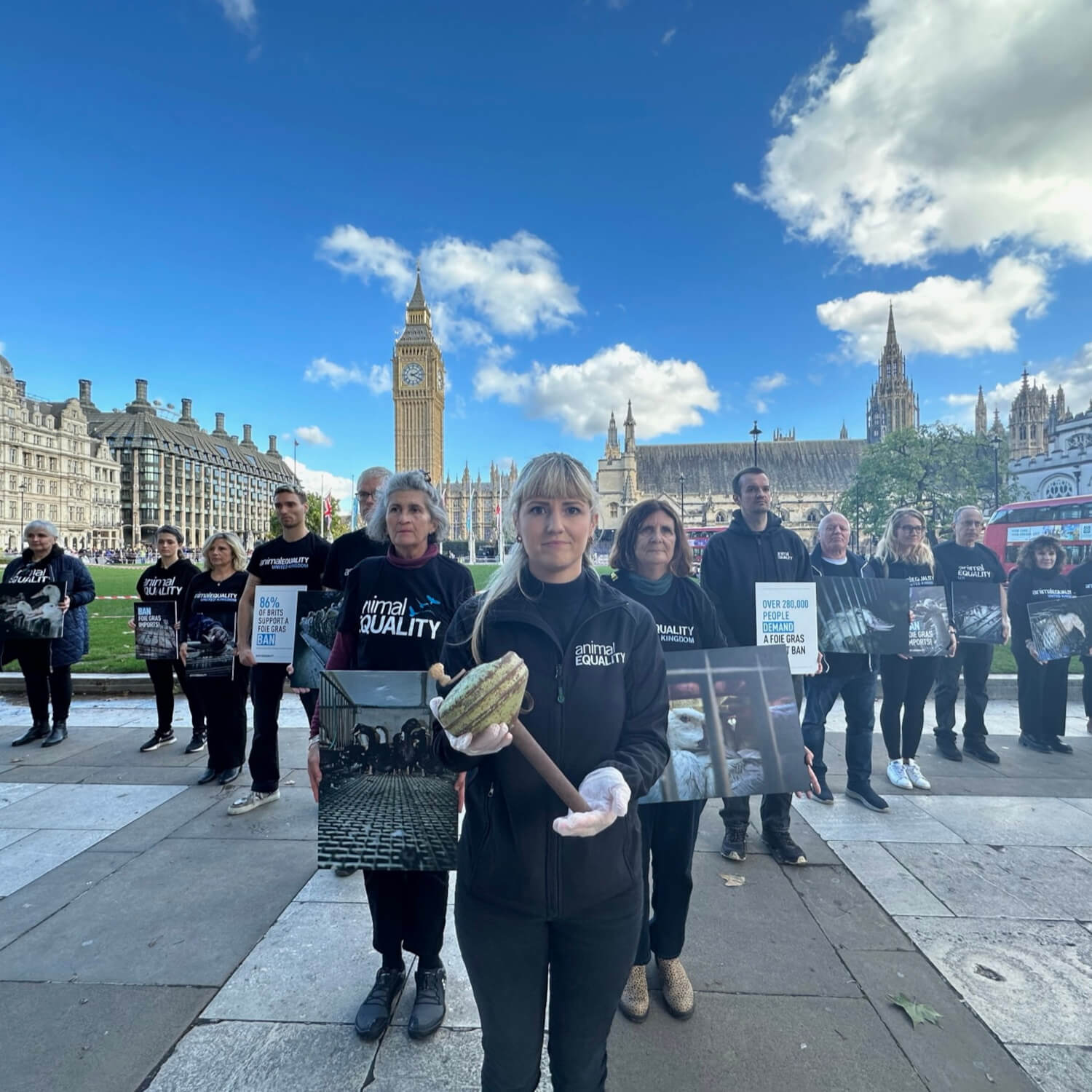 03/11/2023
---
Following conversations with Animal Equality, Giles Watling MP successfully tabled a Westminster Debate, speaking up for millions of ducks and geese trapped in cruel foie gras farms.