News
Get the latest news and updates from Animal Equality
Government Urged To Ban Force-Feeding
23/07/2020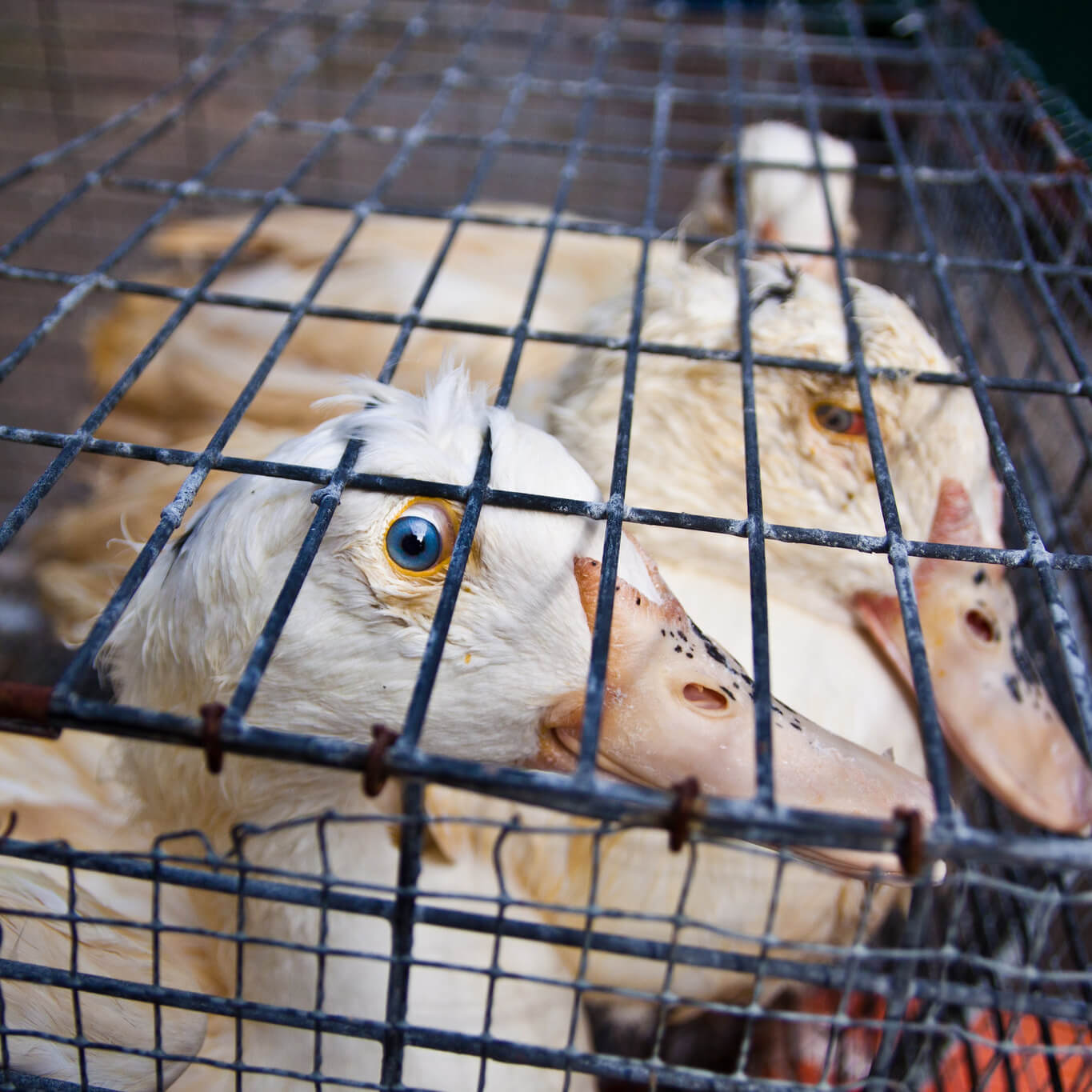 Today Animal Equality launched the second phase of its campaign calling on the UK Government to ban the importation of foie gras made by force-feeding.
Joined by treasured comedian, TV personality and animal-lover, Alan Carr, we are urging George Eustice and Lord Goldsmith to take action and commit to a ban, effective 1st January 2021.
The force-feeding of animals is currently illegal on animal welfare grounds in the UK. Despite this, imports of products involving force-feeding are permitted. The Brexit transition period, coming to an end on 31st December 2020, offers a short and ideal window of time to put in place measures to enact a ban. A ban would spare 250,000 birds from a lifetime of suffering for this cruel so-called 'speciality' dish.
What is foie gras?
Foie gras produced by force-feeding is a controversial 'delicacy'. Over the years Animal Equality has visited a number of foie gras production facilities, including Ferme de Boutières in France, Solés Pagés SC in Spain, and, more recently, a trip to 'La Ferme Turnac' farm in France in 2018.
Our extensive footage exposes harrowing scenes of severe animal suffering. Terrified ducks and geese are seen desperately struggling during 'gavage', a brutal force-feeding process where birds are fattened up using a metal tube that is forced down their throats. The animals endure severe physical and psychological pain throughout their short lives. As a result of these ruthless processes, the animals' livers swell to up to ten times their natural size and the diseased liver is then sold and marketed as foie gras.
Appetite for a ban
In 2017 Animal Equality launched an online petition campaigning to ban this vile product. During Phase 1 we saw a number of crucial successes:
Our online petition racked up over 150,000 signatures of support.
Several foie gras sellers removed foie gras from their menus, following peaceful protests by our dedicated team of activists, including Tate Modern, Bluebird Chelsea, Royal Festival Hall's Skylon restaurant, Wallace Collection's brasserie and Crowne Plaza hotels.
YouGov polls commissioned by Animal Equality in 2018 and 2019 revealed that 79% of respondents who expressed an opinion were in favour of this ask.
Animal welfare experts, Emma Milne and Professor Donald Broom, supported our ask, confirming that force-feeding processes cause immense animal suffering.
An army of celebrities lent their support to the campaign, including Ricky Gervais, Dev Patel, Peter Egan, Joanna Lumley, Thandie Newton, Evanna Lynch and, most recently, Alan Carr.
We gained cross-party support, with leading political figures from the Labour, Conservative, Liberal Democrat and Green parties urging the Government to take note.
What now?
In a letter dated April 2020, Lord Goldsmith – Minister of State for the Department for Environment, Food and Rural Affairs – conceded that: "The production of foie gras from ducks or geese using force feeding (known as gavage) raises serious animal welfare concerns" and it is "incompatible with our domestic legislation."
Lord Goldsmith added that the Government recognises "the strength of feeling on this issue" and is willing to "consider whether the UK can adopt a different approach to foie gras imports and sales in the UK."
Despite these promising sentiments, the Government is yet to draft legislation to enact a ban. That's why Animal Equality has launched Phase 2 of the campaign, comprising a renewed and urgent call directed to Lord Goldsmith and George Eustice, Secretary of State for Environment, Food and Rural Affairs. We are demanding that they commit to a ban and begin immediately drafting legislation, without further delay.
"Foie gras made by force-feeding is truly sickening. These complex, sensitive animals have no escape and their short lives are full of terror. Time is running out and these animals need action now."

Abigail Penny, Executive Director of Animal Equality UK
Take action by signing our petition and sharing it with your family and friends today!
---
Latest News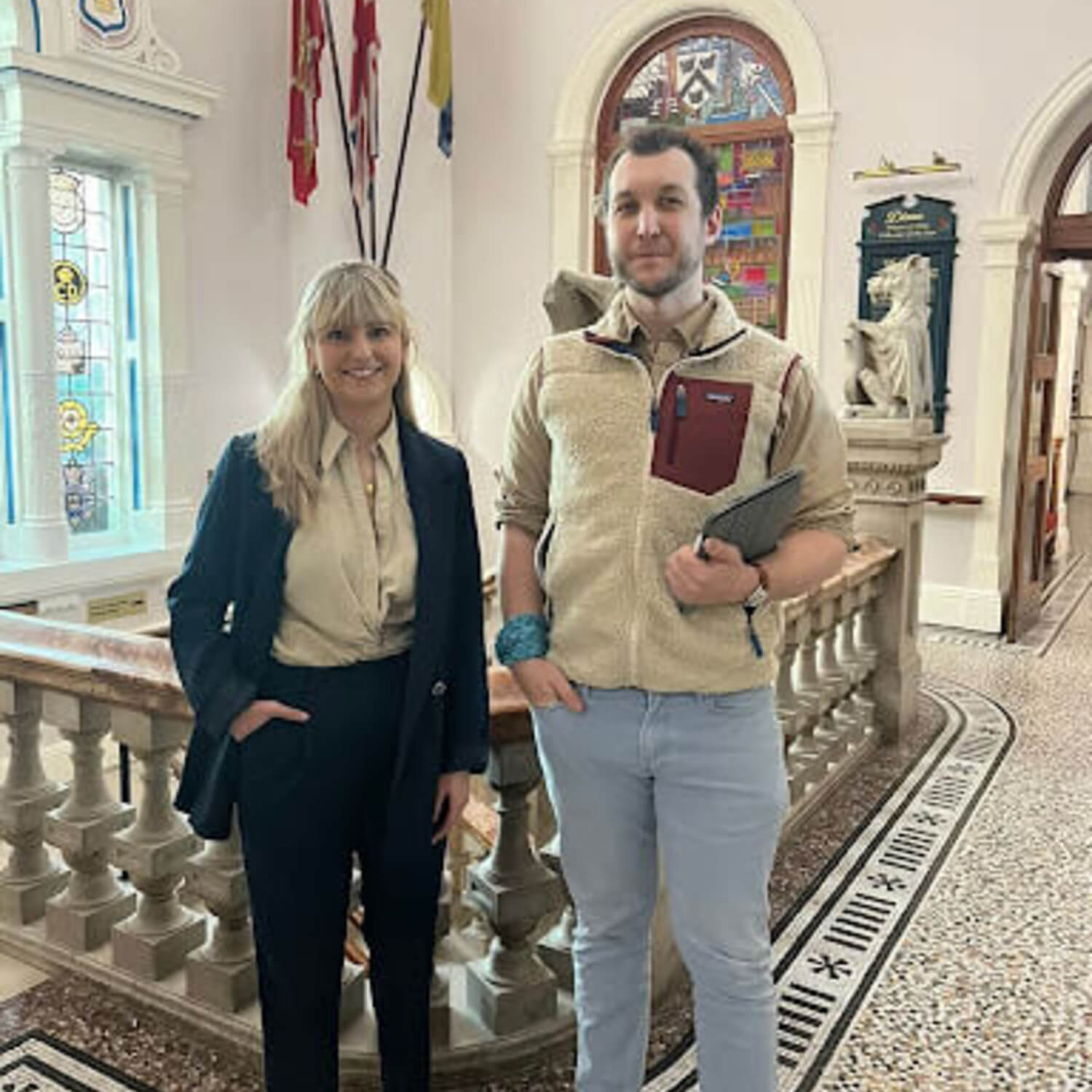 01/12/2023
---
On Wednesday 29th November, Councillors on the Planning Committee for North East Lincolnshire Council approved proposals for a controversial on-land intensive salmon farm in Cleethorpes, with four opposing and seven in favour. With plans to produce 5,000 tonnes of dead fish per year, there are no other fish farms of this scale in operation currently in the UK. Once constructed, the facility will be one of the largest in the world.
24/11/2023
---
Each year more than 200,000 tonnes of foie gras made by force-feeding are imported into the UK. Its production is so cruel that it is illegal to make in the UK, yet we hypocritically continue to permit imports. Previously unpublished images taken inside several duck farms in France show the terrible animal suffering involved in foie gras production.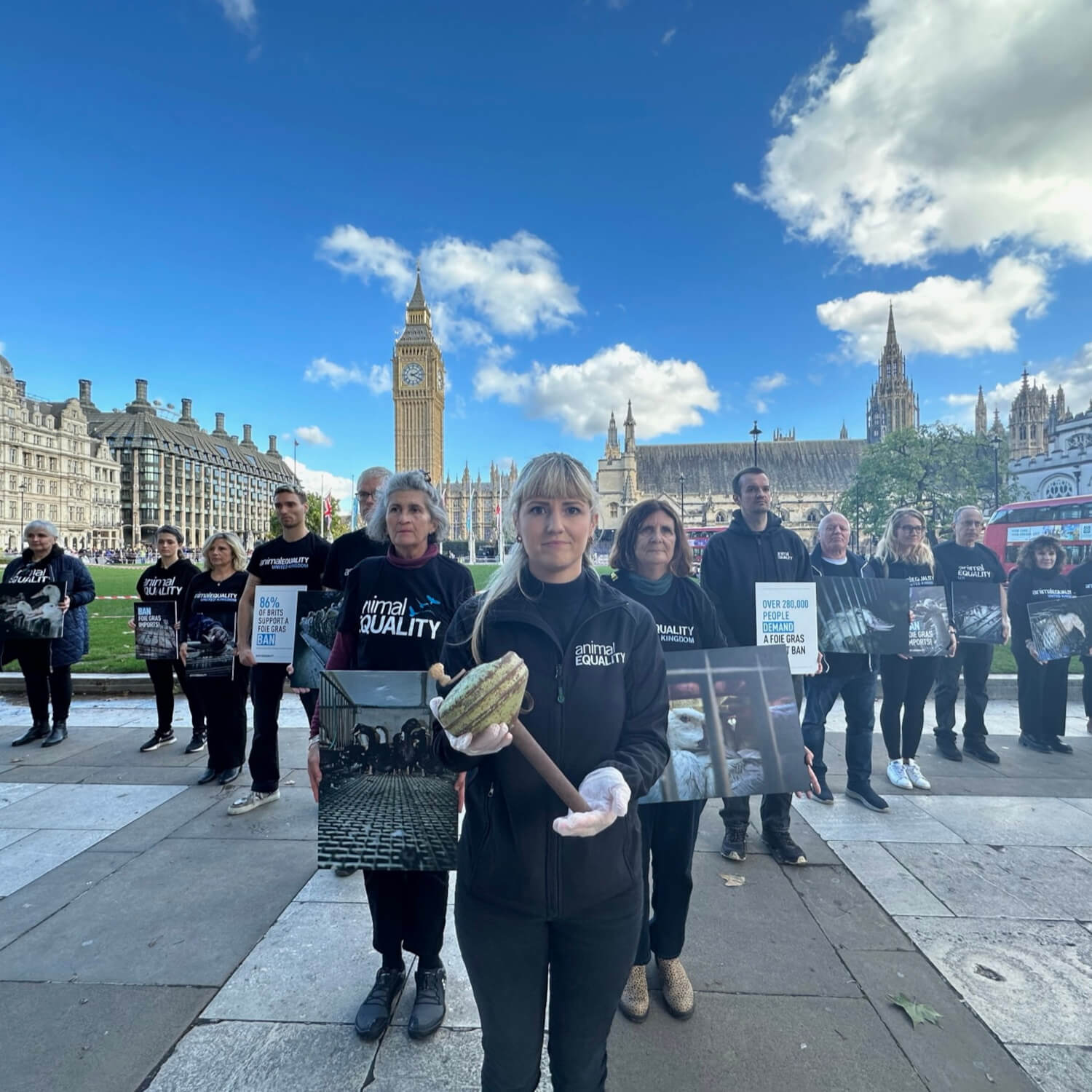 03/11/2023
---
Following conversations with Animal Equality, Giles Watling MP successfully tabled a Westminster Debate, speaking up for millions of ducks and geese trapped in cruel foie gras farms.