News
Get the latest news and updates from Animal Equality
British politicians step inside virtual factory farms
Throughout September we attended the Labour, Liberal Democrat and Green party conferences.
17/10/2016
Updated: 14/11/2018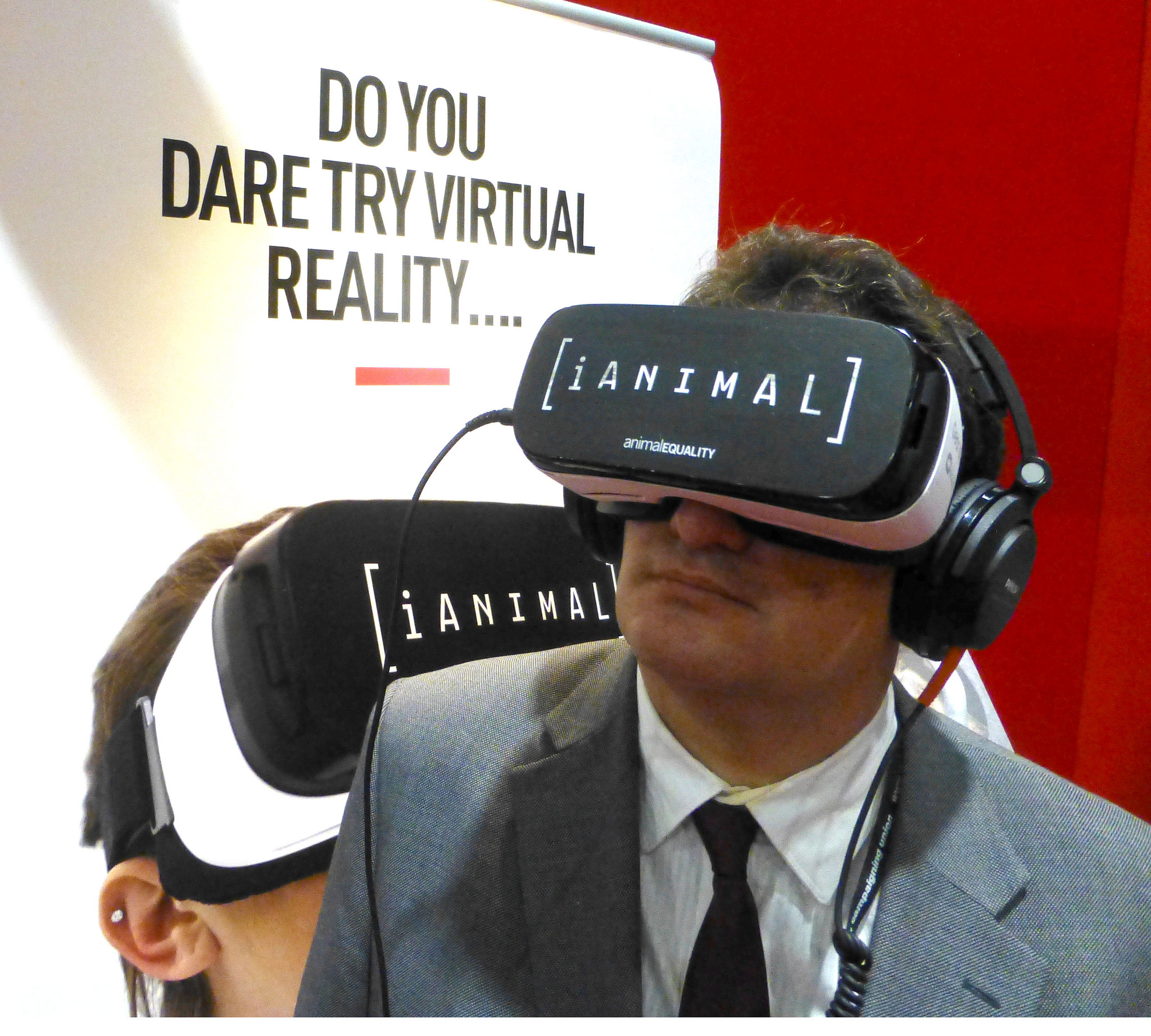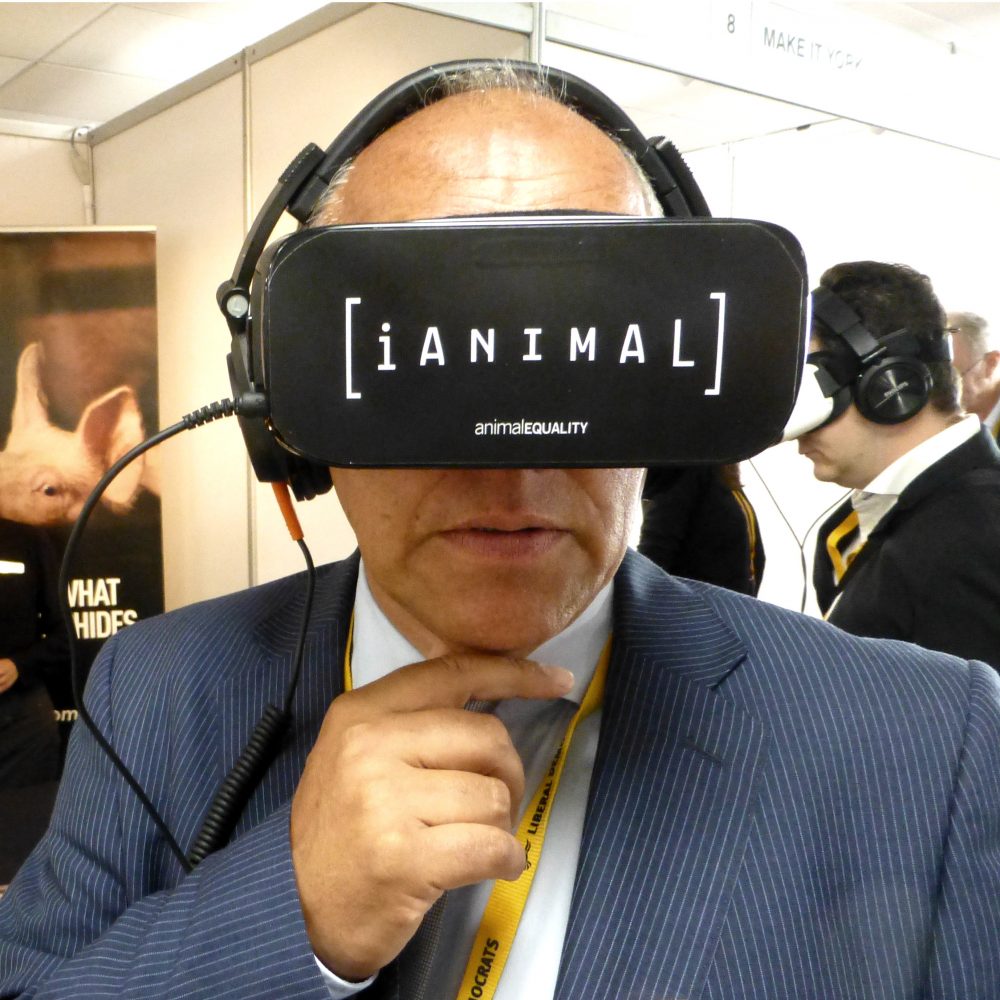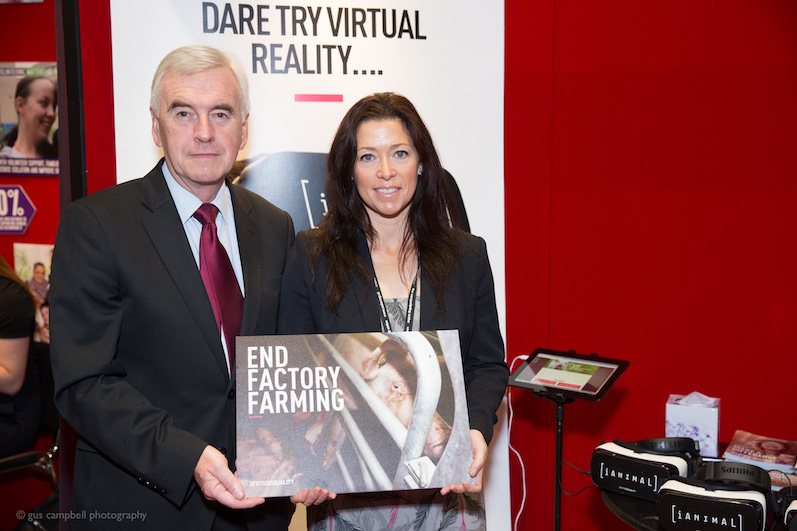 Most politicians, like most people, have never been inside a typical British farm – yet many vocally endorse British farming and urge consumers to 'Buy British' for 'high animal welfare'. Animal Equality has filmed inside typical UK pig and chicken farms throughout 2016 and documented the cruel conditions that more than 90% of animals reared for meat endure. We dared politicians attending the autumn party conferences to step inside these farms, via 360° footage and virtual reality headsets, and experience firsthand how most farmed animals live in Britain.
We received support for our work to end factory farming from politicians at all levels of government and many pledged to help prioritise this issue in their party's manifesto.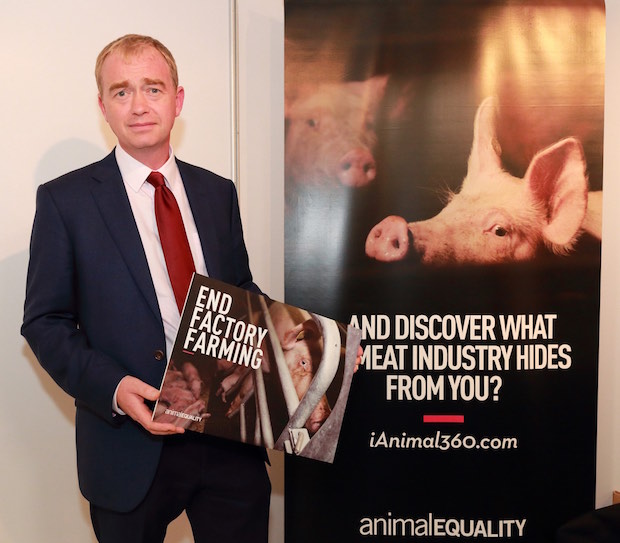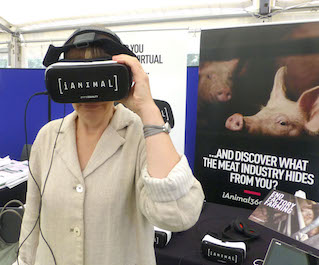 We were even voted Best NGO Stand by the Liberal Democrats and featured on the BBC's Daily Politics!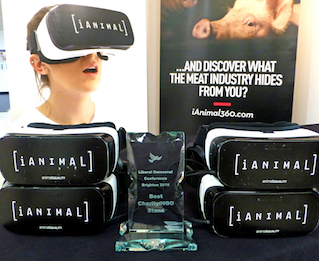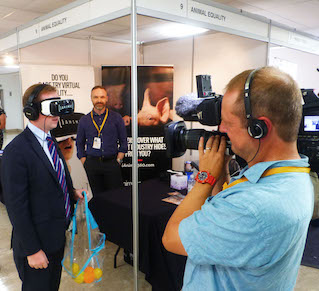 Our investigations have revealed that 'buying British' does not mean 'high welfare'; most animals farmed in Britain spend their lives inside crowded, filthy sheds and suffer painful mutilations and genetic abnormalities. Millions of animals die in these harsh conditions and are simply thrown in the rubbish. Through our iAnimal virtual reality project we are educating people everywhere, at all levels of society, about this cruelty and empowering personal and political change!
In a tweet following her iAnimal experience, Baroness Jenny Jones summed up the feelings of everyone who watched the film: 'The #VirtualReality tour is SO grim. Shame on us humans for allowing that torture of animals.'  She has also offered to help us raise this issue in the House of Lords.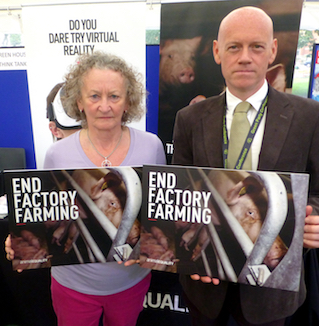 You can help by watching and sharing our new 360° film of British pig and chicken farms!  Help show others the reality of animal farming and encourage them to try veg!
---
United Kingdom
---
Latest News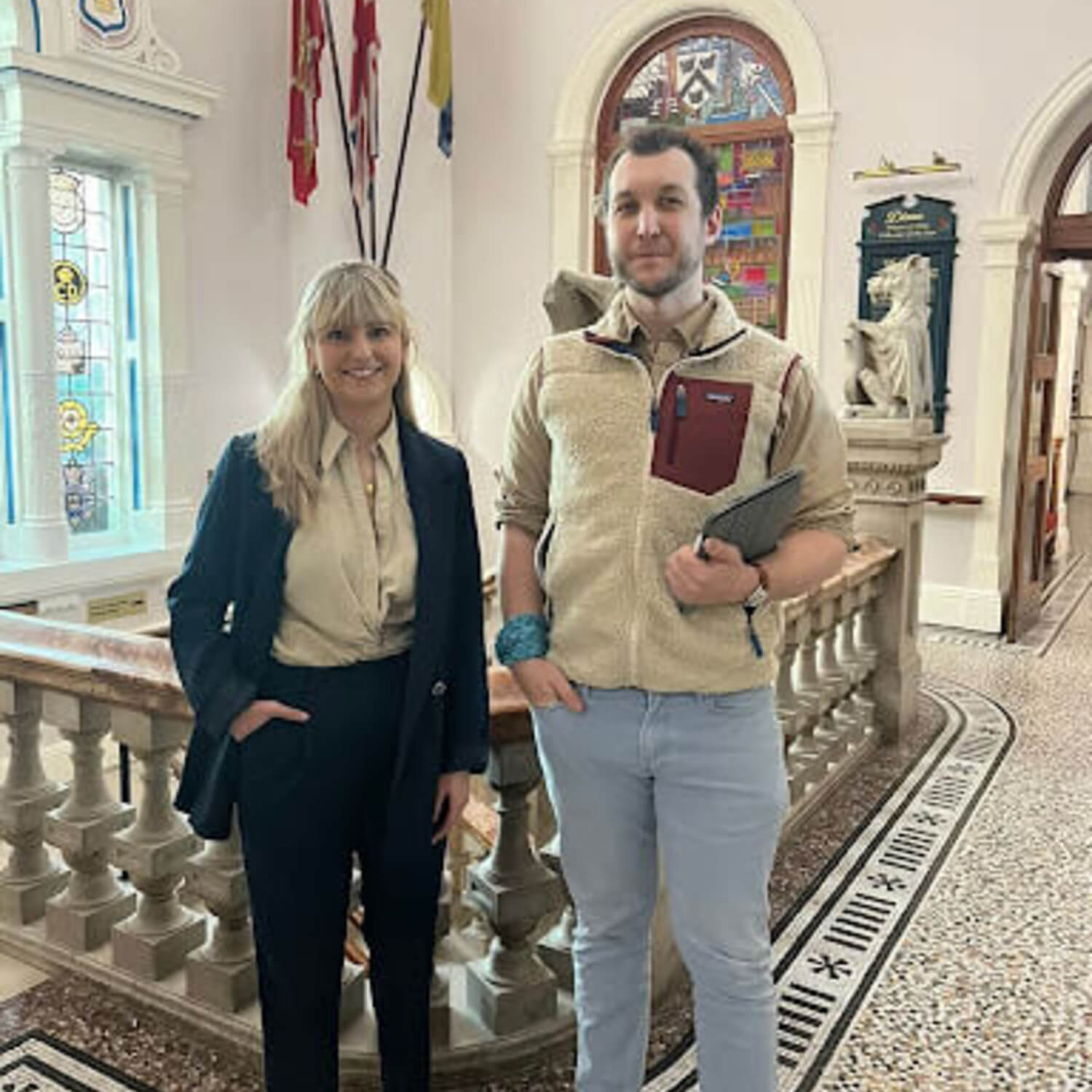 01/12/2023
---
On Wednesday 29th November, Councillors on the Planning Committee for North East Lincolnshire Council approved proposals for a controversial on-land intensive salmon farm in Cleethorpes, with four opposing and seven in favour. With plans to produce 5,000 tonnes of dead fish per year, there are no other fish farms of this scale in operation currently in the UK. Once constructed, the facility will be one of the largest in the world.
24/11/2023
---
Each year more than 200,000 tonnes of foie gras made by force-feeding are imported into the UK. Its production is so cruel that it is illegal to make in the UK, yet we hypocritically continue to permit imports. Previously unpublished images taken inside several duck farms in France show the terrible animal suffering involved in foie gras production.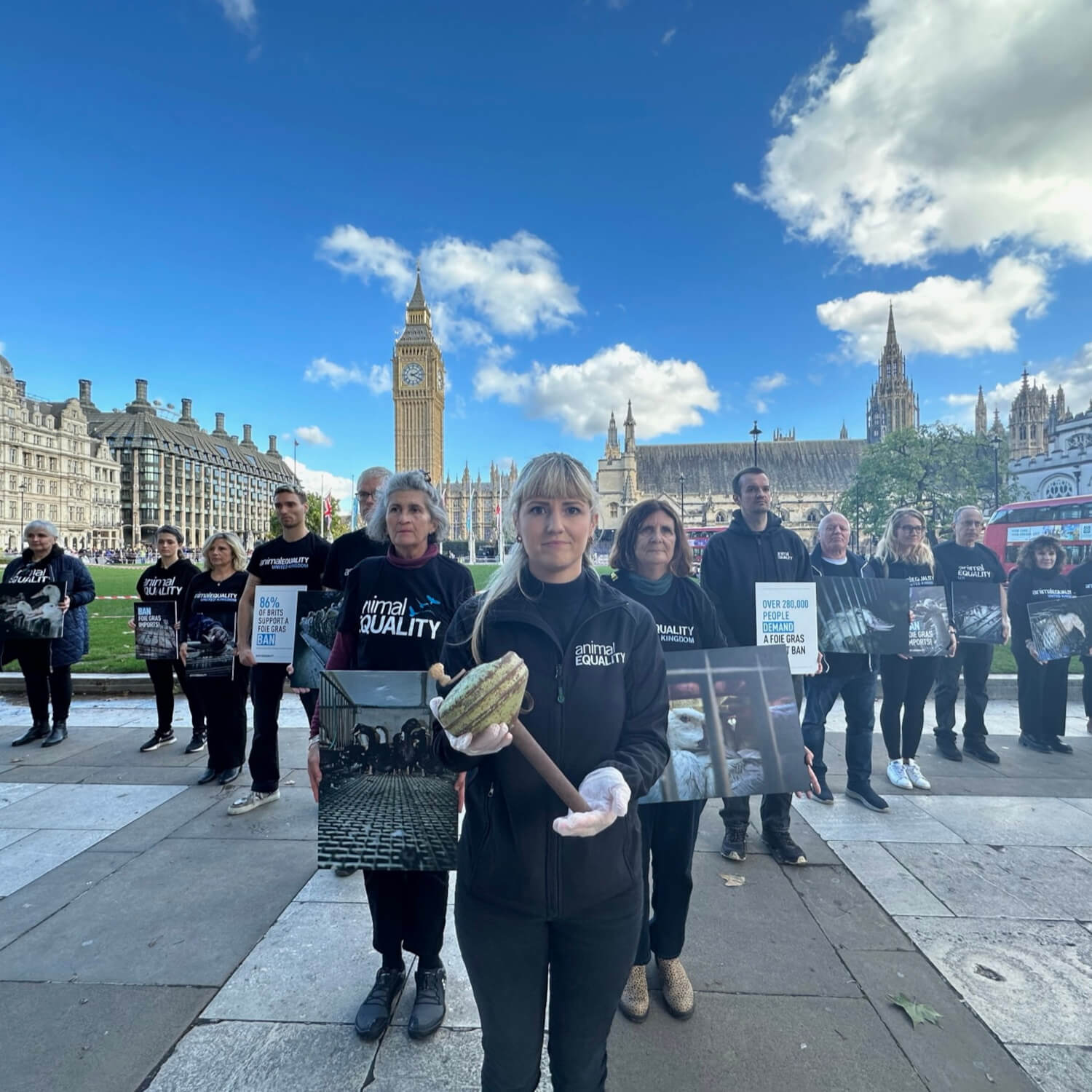 03/11/2023
---
Following conversations with Animal Equality, Giles Watling MP successfully tabled a Westminster Debate, speaking up for millions of ducks and geese trapped in cruel foie gras farms.