News
Get the latest news and updates from Animal Equality
Animal Equality welcomes Labour Party's support for a #FoieGrasFreeGB
Animal Equality is thrilled with the Labour Party's announcement that it will ban foie gras imports as part of its Animal Welfare Plan. Our campaign and petition calling for a foie gras import ban launched last June has gained over 50,000 signatures and support from celebrities including Ricky Gervais, Joanna Lumley, Peter Egan and Steven Berkoff. The initiative has also had cross-party support from MPs from the start.
13/02/2018
Updated: 14/11/2018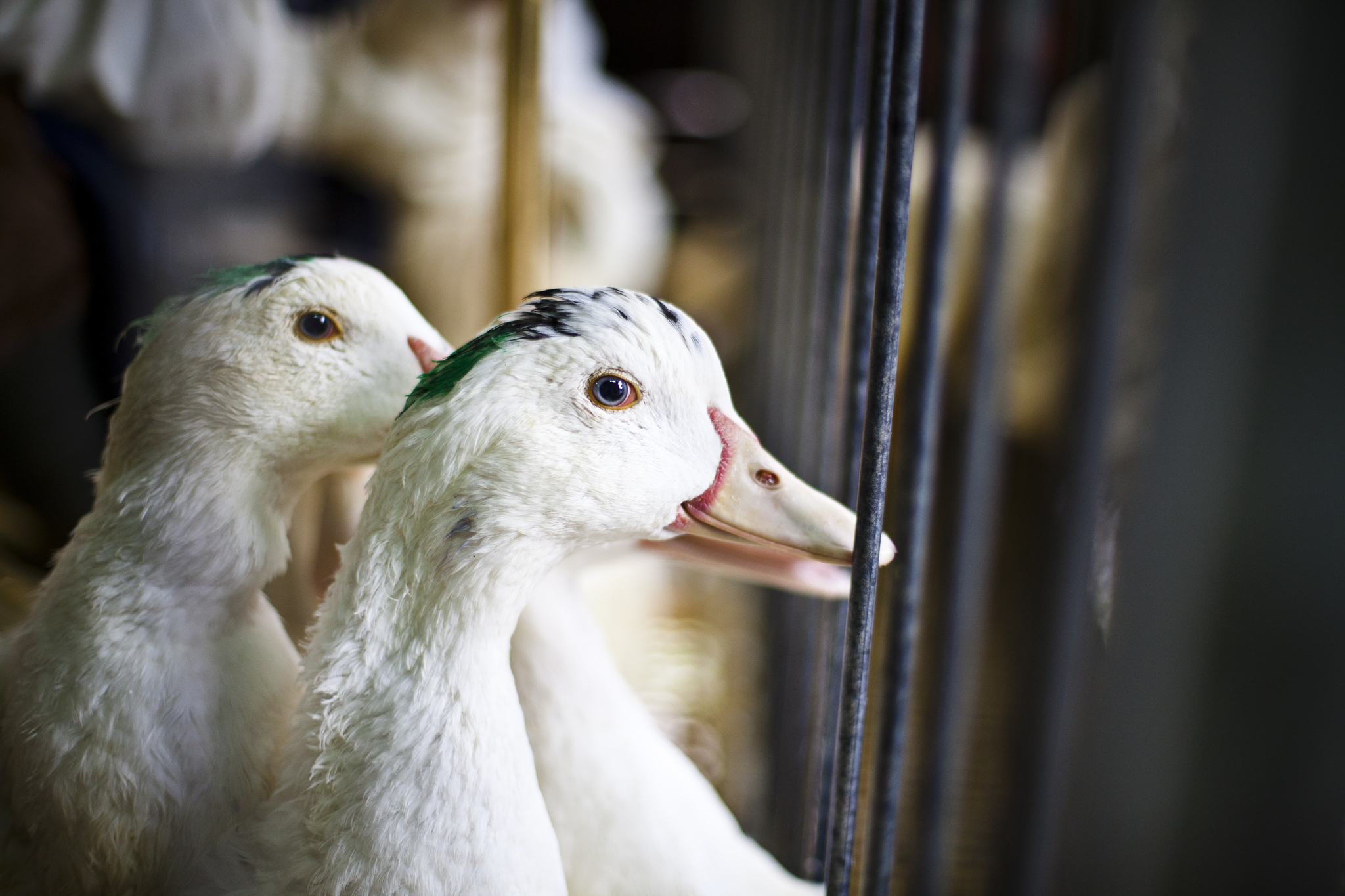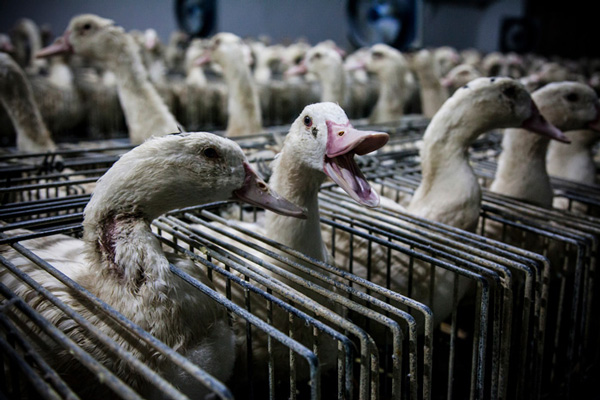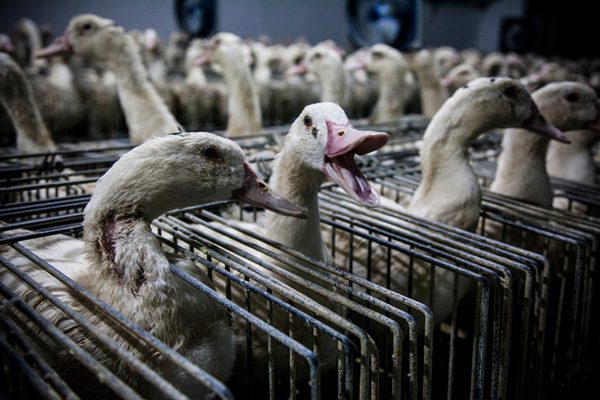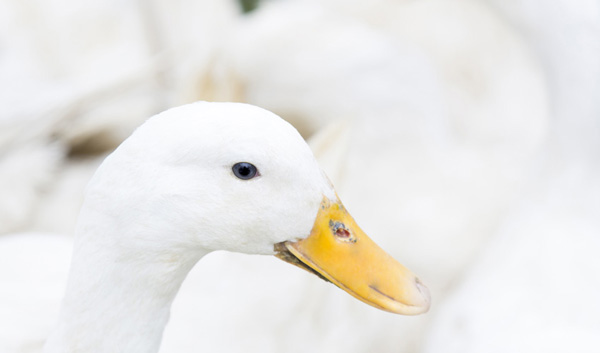 Foie gras is a 'delicacy' made from the diseased livers of ducks or geese who have been repeatedly force-fed. It is illegal to produce foie gras in Britain because of the extreme suffering caused by this brutal process – known as 'gavage'. However, we still import nearly 200 tonnes of foie gras from mainland Europe every year for sale in shops such as Harrods and Fortnum & Mason and the menus of high-end restaurants.
A YouGov poll conducted in June 2017 showed that only a tiny minority of Brits consumed foie gras in the previous 12 months – less than 1 in 10 (7%) – and an overwhelming majority support an import ban – 77% of those who expressed an opinion.
These views are shared by some of Britain's best known animal advocates including actors Joanna Lumley, Peter Egan and Steven Berkoff and MPs such as Conservative Henry Smith, Labour Chris Williamson and Green MP Caroline Lucas, who have already lent their support to Animal Equality's campaign.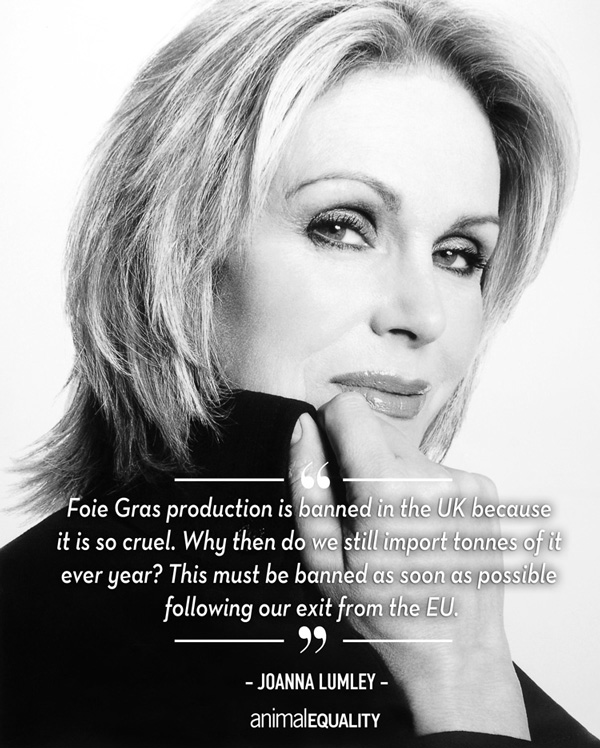 Leaving the EU in 2019 gives us a unique opportunity to rid Britain of this extraordinarily cruel product. Our national laws rightly declare foie gras production too inhumane to take place on our shores, yet we still allow it to be imported and sold. Animal Equality has filmed inside more than a dozen foie gras farms in France and Spain and found extreme suffering and death in every single one. We are calling for a complete import ban to come into effect on 29th March 2019, upon our exit of the EU and are delighted to see the Labour party including a ban in their Animal Welfare Plan.
If you love animals and support a #FoieGrasFreeGB too, add your name to our petition calling for an import ban today! 
---
United Kingdom
---
Latest News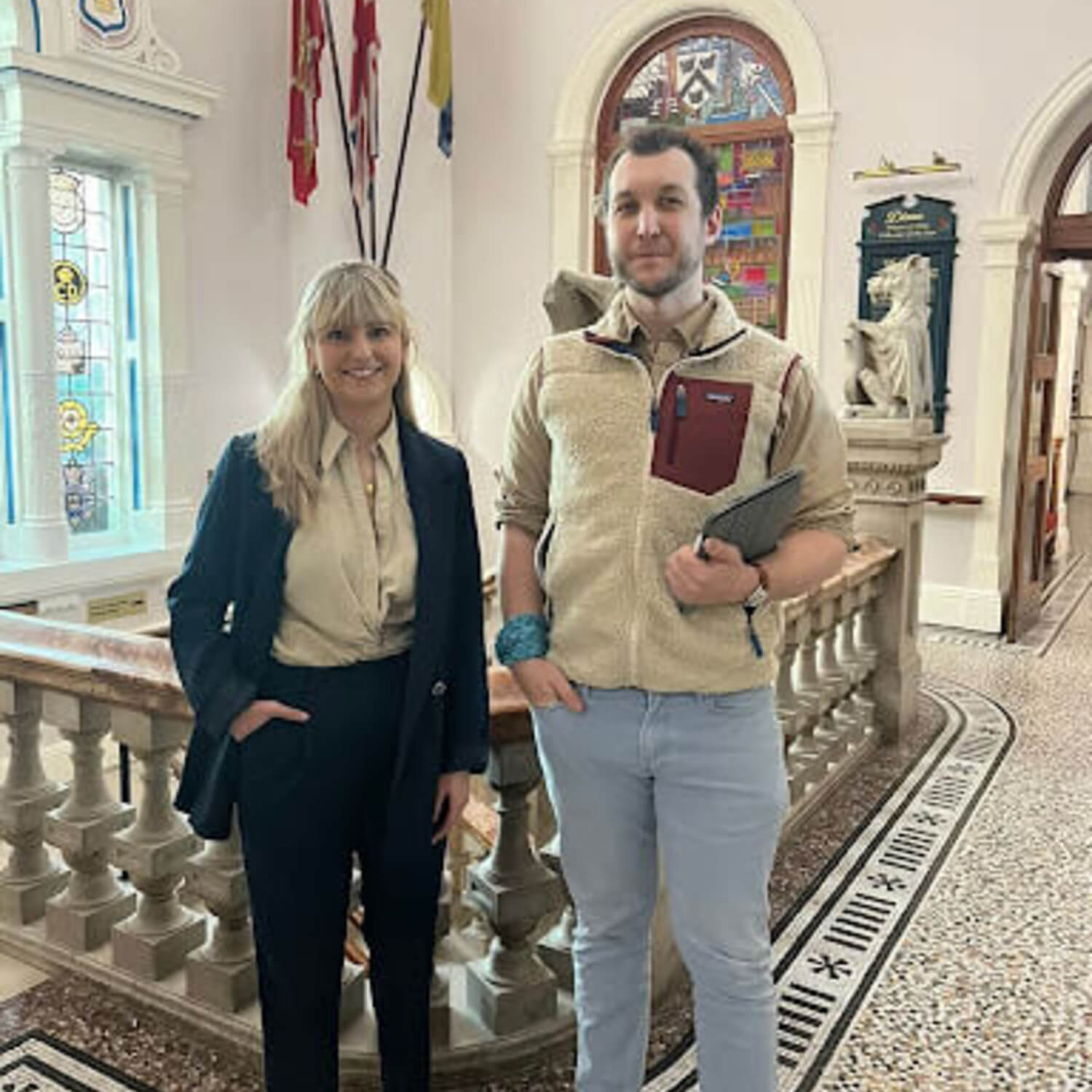 01/12/2023
---
On Wednesday 29th November, Councillors on the Planning Committee for North East Lincolnshire Council approved proposals for a controversial on-land intensive salmon farm in Cleethorpes, with four opposing and seven in favour. With plans to produce 5,000 tonnes of dead fish per year, there are no other fish farms of this scale in operation currently in the UK. Once constructed, the facility will be one of the largest in the world.
24/11/2023
---
Each year more than 200,000 tonnes of foie gras made by force-feeding are imported into the UK. Its production is so cruel that it is illegal to make in the UK, yet we hypocritically continue to permit imports. Previously unpublished images taken inside several duck farms in France show the terrible animal suffering involved in foie gras production.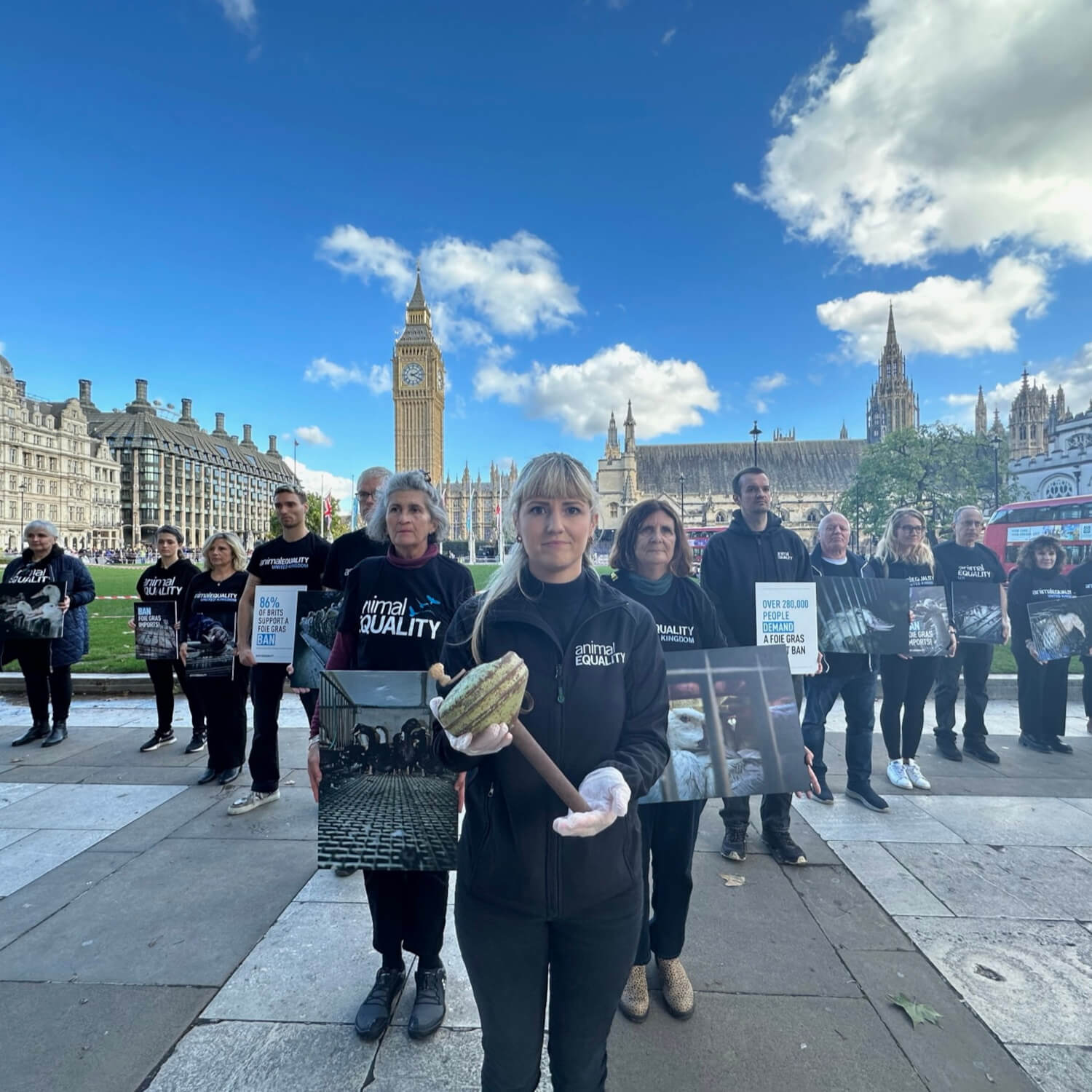 03/11/2023
---
Following conversations with Animal Equality, Giles Watling MP successfully tabled a Westminster Debate, speaking up for millions of ducks and geese trapped in cruel foie gras farms.