News
Get the latest news and updates from Animal Equality
Animal Equality calls for a #FoieGrasFreeGB
As the UK begins to negotiate its exit from the EU, we are calling on Parliament to commit to banning foie gras imports - taking effect the day we leave.
14/06/2017
Updated: 14/11/2018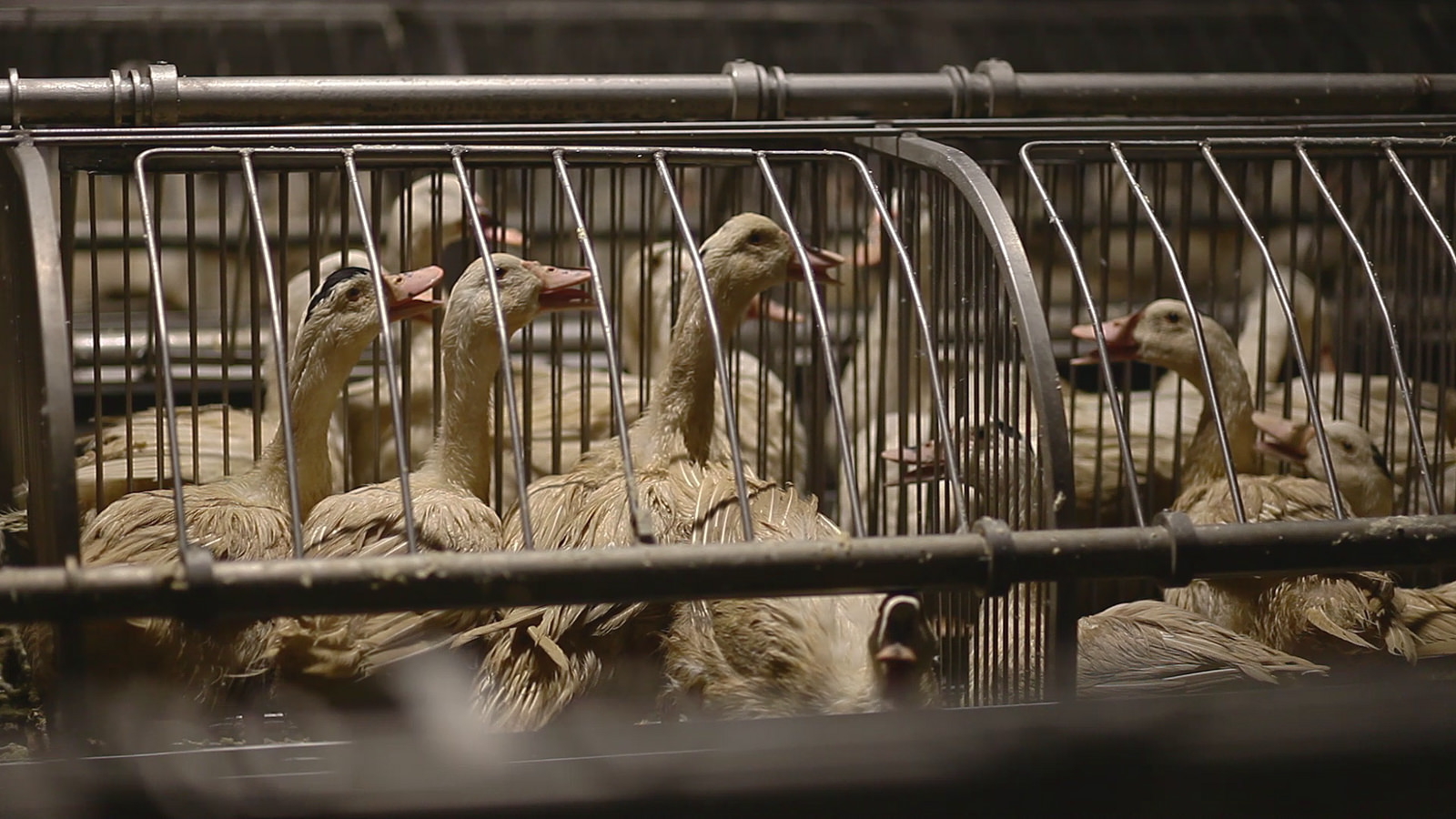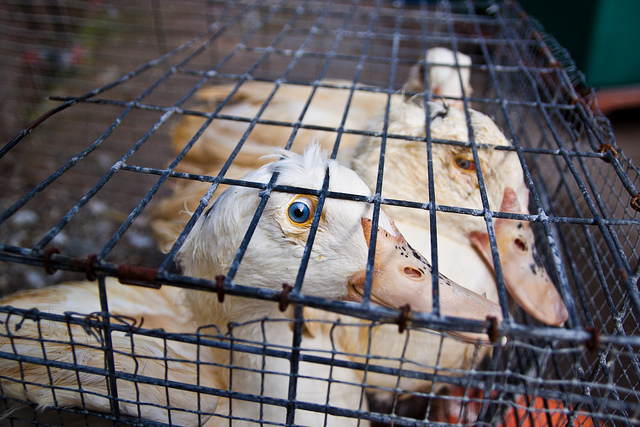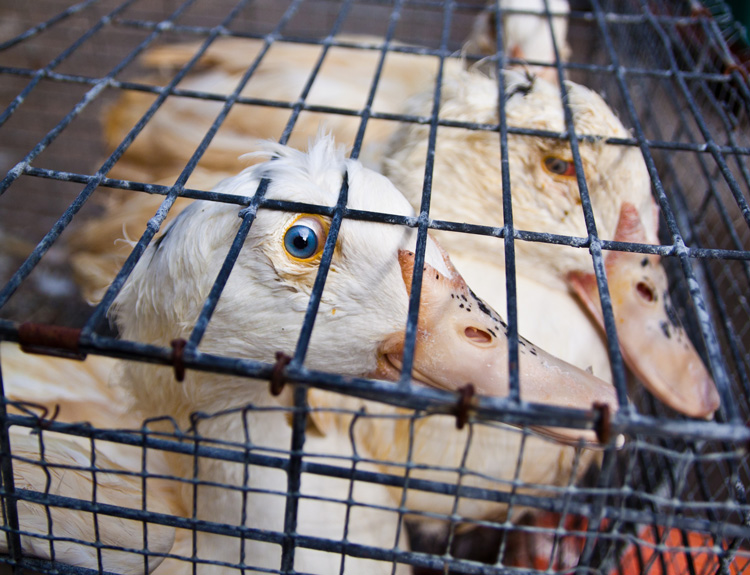 Foie gras is a 'delicacy' made from the diseased livers of ducks or geese who have been repeatedly force-fed, a process known as 'gavage'.
Animal Equality has documented the suffering birds endure on more than a dozen Spanish and French farms, including untreated injuries, dead birds in cages with the living, conditions that prevent any natural behaviour and animals in constant and extreme pain.
It is illegal to produce foie gras in Britain because of this extreme suffering. Nevertheless, we still import almost 200 tonnes of foie gras from mainland Europe every year for sale in shops and delis, such as Harrods and Fortnum & Mason. And to be served in high-end restaurants.
The UK's departure from the European Union, and associated freedom to change trade regulations, provides a unique opportunity for us to ban the importation of this cruel product. A YouGov poll conducted at the beginning of June* showed that less than 10% of Brits consume foie gras and an overwhelming majority support an import ban – 77% of those who expressed an opinion.
If you love animals and know this suffering is wrong, add your name to our petition calling for a ban on imports of foie gras following Brexit, and share using #FoieGrasFreeGB. Sign and share now at www.animalequality.org.uk/foie-gras/
* All figures, unless otherwise stated, are from YouGov Plc.  Total sample size was 2,079 adults. Fieldwork was undertaken between  6th – 7th June 2017.  The survey was carried out online. The figures have been weighted and are representative of all UK adults (aged 18+).
---
United Kingdom
---
Latest News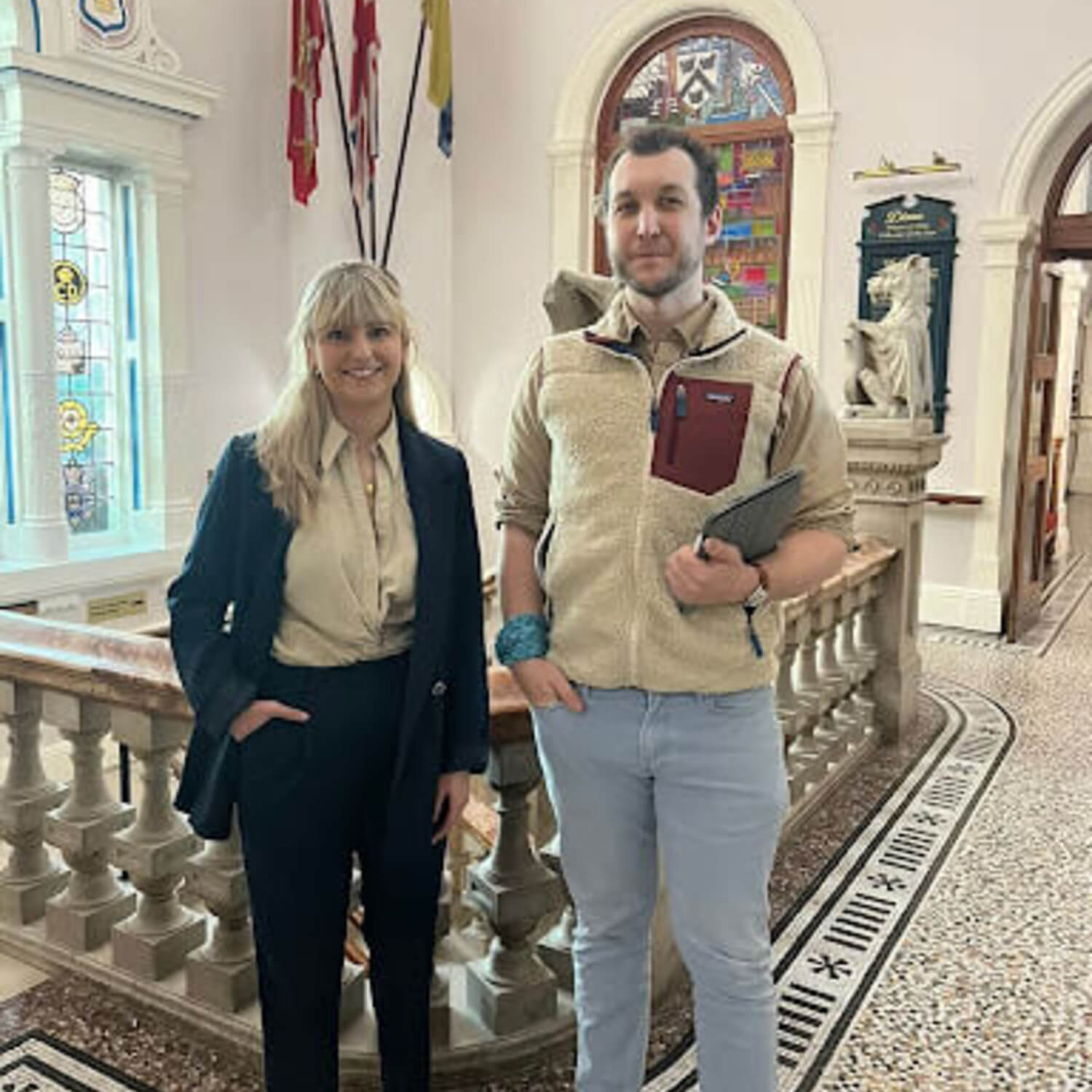 01/12/2023
---
On Wednesday 29th November, Councillors on the Planning Committee for North East Lincolnshire Council approved proposals for a controversial on-land intensive salmon farm in Cleethorpes, with four opposing and seven in favour. With plans to produce 5,000 tonnes of dead fish per year, there are no other fish farms of this scale in operation currently in the UK. Once constructed, the facility will be one of the largest in the world.
24/11/2023
---
Each year more than 200,000 tonnes of foie gras made by force-feeding are imported into the UK. Its production is so cruel that it is illegal to make in the UK, yet we hypocritically continue to permit imports. Previously unpublished images taken inside several duck farms in France show the terrible animal suffering involved in foie gras production.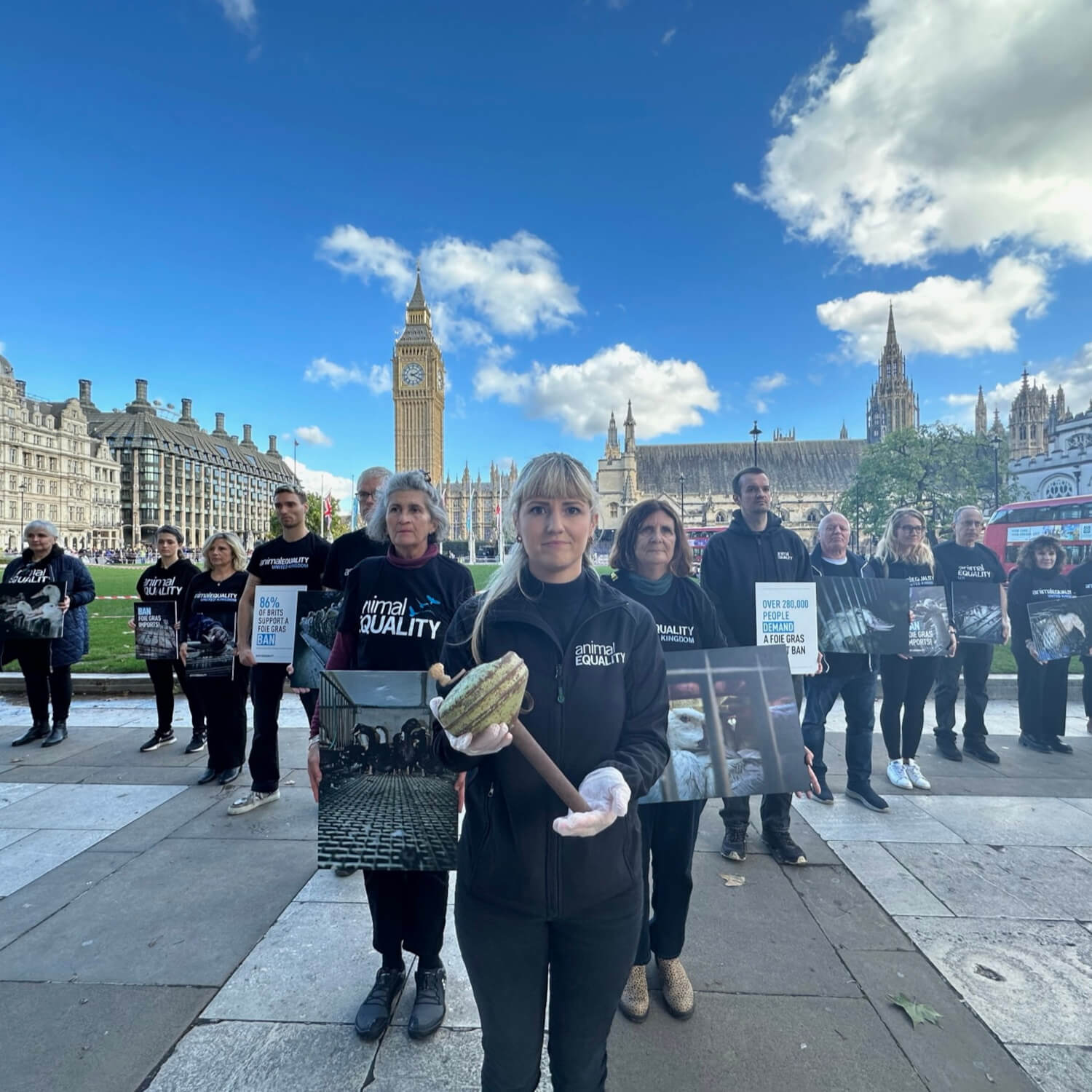 03/11/2023
---
Following conversations with Animal Equality, Giles Watling MP successfully tabled a Westminster Debate, speaking up for millions of ducks and geese trapped in cruel foie gras farms.